Best of Oahu Archives

Archive content and pictures from Best of Oahu website.

Archive Best of Oahu Pictures: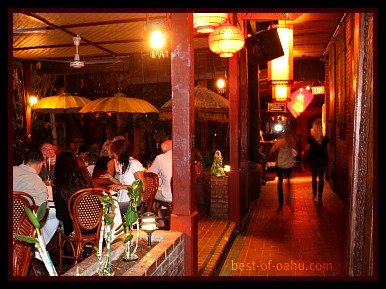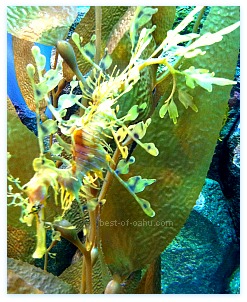 Retired Oahu Hikes
Mariners Ridge Hike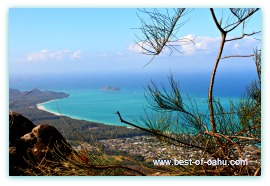 Drive 1000 feet up a hill and prepare to start an accelerating hike from there! The Mariner's Ridge Hike offers stimulating views of Koko Head and the Hawaii Kai Marina as you test your endurance, step by step, striding up this continuous mountaintop!
Reach the peak and you will be rewarded with a spectacular view of the Windward side of Oahu. The journey will take you about 30 to 45 minutes to reach the top.
NOTE: This trail has been deemed private and currently closed to the public. A new gate has been constructed to keep trespassers out. Consider good alternatives such as Makapu'u Lighthouse or Koko Head Steps.
Retired Restaurants

Pineapple Room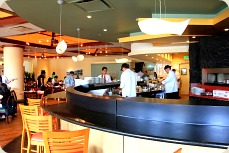 Time to say Aloha to the Pineapple Room after 18 years in business. Alan Wong has decided it's time. Get your fill before July 29th!
Another top choice in Honolulu restaurants! Run and owned by one of Oahu's top chefs, Alan Wong, the Pineapple room is a great way to dine more casually but still enjoy some of the best island culinary tastes that Oahu has to offer.

Don't miss the Kalua Pig BLT served on an onion roll –my favorite! Kiawe Wood Grilled Short Ribs, Coconut Clam Chowder, and Macadamia Nut Crusted Apple Curry Glazed Pork Chop are a sampling of many tasty choices that Alan Wong has created for his menu.

$$ Breakfast Sat only 8am to 11am, $$ Lunch & $$$ Dinner 11am to 8:30pm

Location: Ala Moana Shopping Center - Macy's 2nd Fl, Honolulu, HI
Phone (808) 945-6573

Check out more at alanwongs.com/pineapple.com
Brasserie Du Vin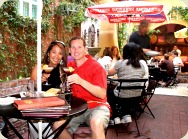 After 9 years, this awesome eatery has decided to close it's door. Step back into time in this French colonial brasserie that also slowly changes into a rustic Provencal setting once you step into their outdoor alley way seating area. You wouldn't think you were in Honolulu.
Take a break for a traditional dinner meal, and order the delicious small plates to share while sampling their fantastic wine choices. Fun table choices include artisan cheeses and cured meats neatly arranged on a wooden cutting board, oysters on a half shell, Pommes Frites (crispy French fries), escargot baked in pesto, garlic, and parmesan sauce, and different styles of bruschetta.
Arrive for happy hour and the menu is half off –which, by Honolulu restaurants standards, is definitely a steal! Closed as of Jan 31st, 2015

Location: 1115 Bethel St., Honolulu, HI Phone (808) 545-1115
Check out more at BrasserieDuvin.com
Retired Oahu Shopping places

Peggy's Picks - It's hard not to drive down Kapahulu Ave without turning your head for a glance at Peggy's Picks. It stands out from all other shops with a colorful eclectic mix of treasures that are displayed in Peggy's windows, and just outside her front door.

Step inside and you're in for a special treat, as you'll be surrounded by an amazing collection of unique finds that Peggy has discovered during her ongoing travels around the world, and locally here on Oahu. From carved Tikis to tribal Masks to intricate jewelry, there are some great gift items, and special souve nirs worthy of consideration.
Open Daily 11am to 7pm
Located at: 732 Kapahulu Ave, Honolulu - (808) 737-3297
Discover more at Peggy's Picks
Aloha Tower Marketplace
Note: Currently being remodeled...
Remember walking down to the old abandoned Honolulu Aloha Tower with my brother when we were kids. Buildings with broken windows and rusted metal framing were all that remained of the original 1926 docking center for arriving cruise ship visitors.

Today, the Aloha Tower Marketplace has received an amazing makeover, but once agian being remodled. Let's wait and see what they come up with!

This entertainment oasis is once again a welcoming center for incoming visitors, and now goes far beyond just a welcome port for incoming cruise ships. It sports some of the best entertainment and shopping on Oahu.

The selection of unique, fun and local shops, hip restaurants, and nightly entertainment has made the Aloha Tower Marketplace a main Oahu shopping attraction, not only for visiting tourists but for locals as well.