Oahu Restaurants
Are you in search of a good Oahu restaurant? With hundreds of Oahu restaurants to choose from, it couldn't be more important to have a short list of the very best restaurants in Oahu to pick from.
Wherever You Are on The Island, There are Tasty Eats Waiting for You!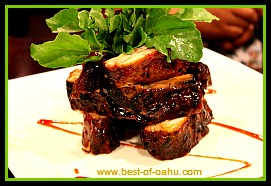 North Shore Restaurants
Kailua Restaurants
Hawaii Kai Restaurants
Best Breakfast Spots
Best Cheap Eats
Use this section to help find your best Oahu restaurant or special foods that will satisfy your cravings!
Honolulu Restaurants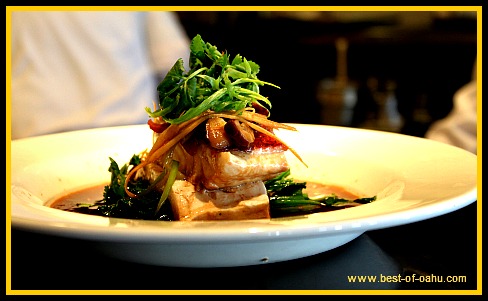 A majority of the best 4 star Oahu restaurants reside in the heart of Honolulu! You will find world class chefs, creating some amazing fusion creations in renowned Honolulu restaurants such as: Roy's Restaurant, Alan Wongs, and Chef Mavro & Hoku.

You can also discover other great Honolulu restaurants in the Chinatown area and Aloha Tower Marketplace, including Brasserie du Vin, Gordon Biersch and Chef Chai.
With a great selection to choose from, we've dedicated a whole page just for Honolulu restaurants.


Oahu North Shore Restaurants
There are not many restaurants on the North Shore of Oahu, but there are a few establishments worth mentioning!
Haleiwa Joe's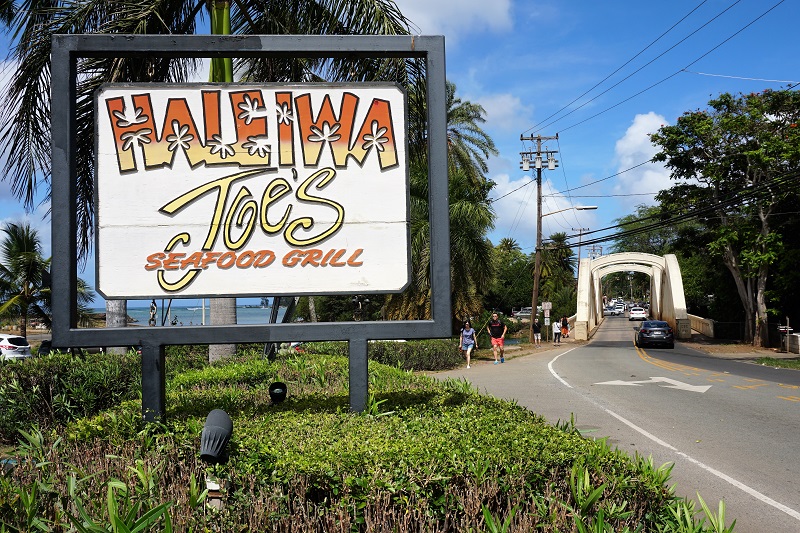 Premium grade Ahi steaks, soy-ginger baby back ribs, Thai Green Curry fresh catch and a chipotle-grilled pork chop should whet your appetite for starters. Haleiwa Joes is located at the end of Haleiwa town overlooking the famous Haleiwa bridge, boat harbor and surf breaks.

$$$ Dinner, $$ Lunch

Location: 66-011 Kamehameha Hwy, Haleiwa HI - Phone (808) 637-8005

Check out more at HaleiwaJoes.com


Ray's Kiawe Grilled Chicken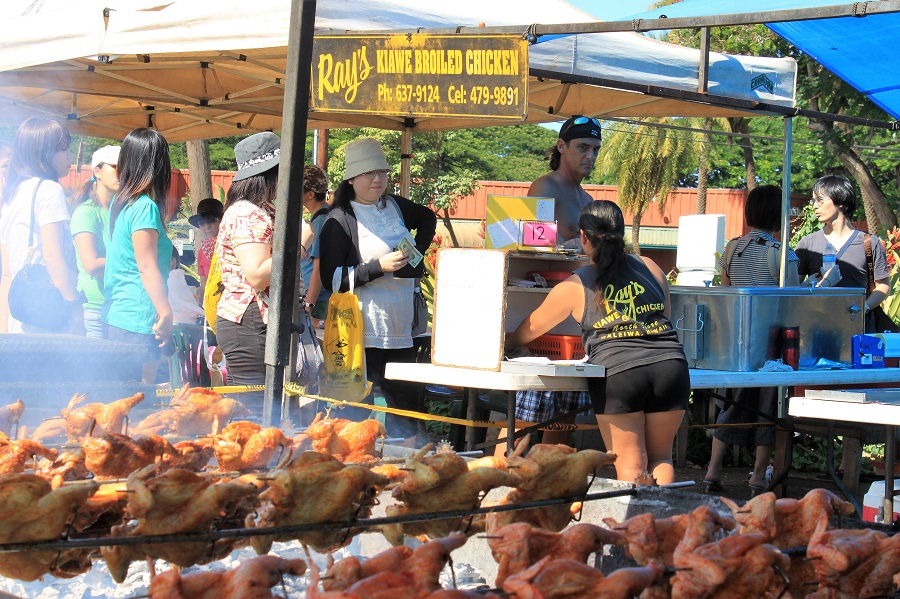 Very easy to find as you arrive in Old Town Haleiwa. You can't miss the huge grills set up on the side of the road blowing smoke as they slowly roast hundreds of mouthwatering Huli-Huli style chickens.

If you are looking for Oahu North Shore flavor, than this is it. Pull over, place an order, and enjoy an island treat! Also don't forget to get a side order of their pineapple cole-slaw –Ono! $ Lunch - NOTE: Only open on weekends.

Check out more reviews for Ray's Kiawe Huli Huli Chicken

Northshore Treats!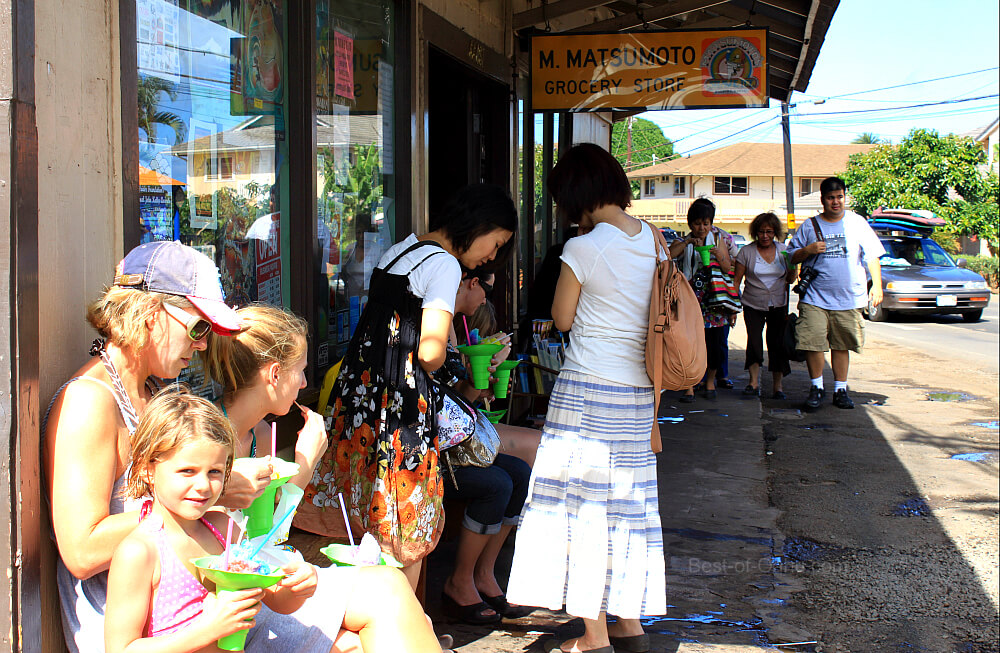 Lilikoi, Mango, and Pineapple are my choice of flavors when I grab a Hawaiian shave ice on the North Shore! Just make sure you request a scoop of vanilla ice-cream in the bottom of your cup to make it complete.
Yes, it's hard to drive through Haleiwa without making a stop to at least quench your sweet tooth with a shave ice from Matsumoto's. Otherwise, you'll be dreaming about it the whole way back to Waikiki. $ Always!
Location: 66-087 Kamehameha Hwy, Haleiwa HI - Phone (808) 637-4827
Check out more at MatsumotoShaveIce.com

Ted's Bakery

Famous by local standards, this is definitely the best pie you will taste on the island! It's just not pie, but flavors you will not taste elsewhere, including Coconut Haupia and Chocolate Haupia. You can buy a $3 slice to take with you, but you might kick yourself for not picking up a whole pie! $

Location: 59-024 Kamehameha Hwy, Haleiwa HI - Phone (808) 638-8207

Check out more at Tedsbakery.com

Kailua Restaurants

Like the North Shore, Kailua has a small downtown area with a few select Oahu restaurants worth mentioning.


Boots and Kimo's
They are open for lunch, but you really want to make it over for breakfast. They are well known for their famous banana macadamia nut pancakes with macadamia nut sauce.
The long line of people outside waiting to get in speaks for how good this place is! The Grilled steak, rice and eggs is plentiful and noteworthy! $ Breakfast & lunch

Location: 151 Hekili St, Kailua HI - Phone (808) 263-7929

Check out Boots and kimo's Homestyle Kitchen reviews.


Lanikai Juice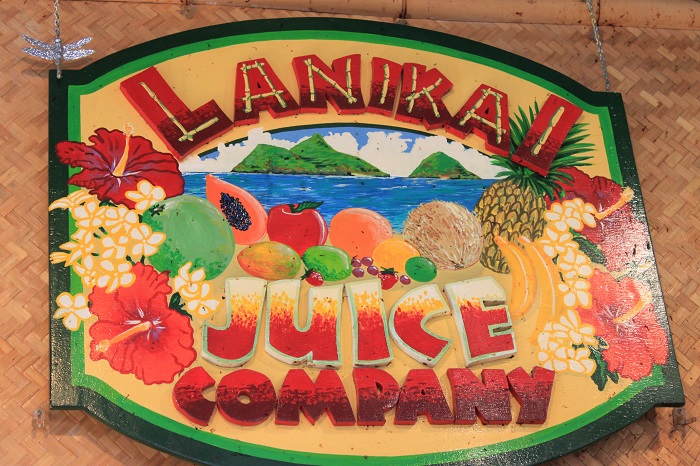 Not just another juice bar, but a more unique and delicious smoothie concoction served up in a bowl! I find it tough to describe, but you just gotta try it!
Many famous celebrities have been known to frequent Lanikai Juice to get their healthy serving of acai berry smoothie bowls. Let me know if you spot anyone!
$ Always
Location: 600 Kailua Rd, Kailua HI - Phone (808) 262-2383

Check out more at LanikaiJuice.com


Hawaii Kai Restaurants

If you are headed out to Hanauma Bay, Sandy Beach or Makapu'u Point, you have a few really good choices waiting for you in the last town, known as Hawaii Kai, before heading up Koko Head and into a less urban part of Oahu.


Roy's Restaurant - Hawaii Kai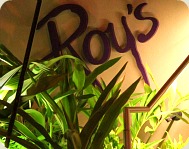 Roy Yamaguchi is one of Hawaii's most renowned chefs on the island, and a pioneer of East meets West fusion cuisine in Hawaii. It is a treat to sit down to savor almost anything on his menu, but it's a shame not to order the fresh catch of the day!

Hawaii Kai was Roy's first location, and now one of many locations that uphold his high culinary standards.

Don't miss dessert! Roy's signature Chocolate Molten Lava Cake is to die for! Along with a cup of fresh Kona Brewed Coffee…you might want to start with this first! $$$ Dinner only

Location: 6600 Kalanianaole Hwy, Hawaii Kai, HI - Phone (808) 396-7697

Check out more at Roy'sRestaurant.com


Kona Brewing Company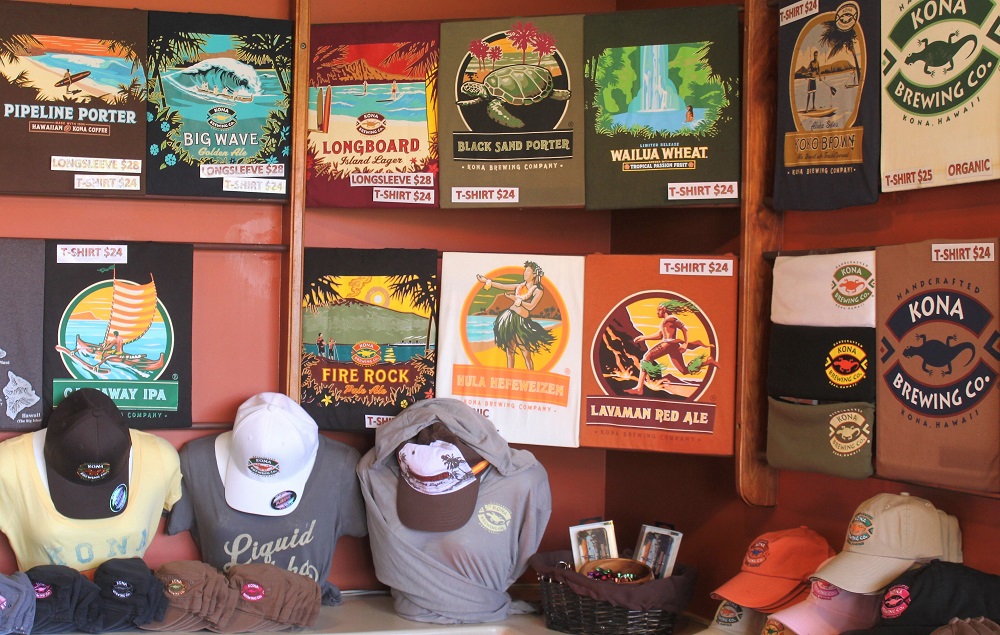 This is the closest restaurant you can get to Kona without an extra flight! Yes the original Brewery resides in the Big Island, but they built a beautiful 7000 sq ft brewery restaurant on the Hawaii Kai Koko Marina.

It's easy to get a table in their outdoor dock seating area, where you can order some ono pupus (appetizers) and taste their home brews such as Longboard Island Lager, Pipeline Porter and the Wailua Wheat.
They are also known for making Spent Grain Crusted Pizzas that offer a tasty unique twist. $$ Lunch & Dinner

Location: 7192 Kalanianaole Hwy, Hawaiia Kai, HI - Phone (808) 396-5662

Check out more at KonaBrewingCo.com


Waikiki Restaurants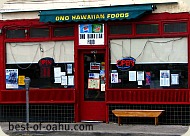 Finding a place to eat in Waikiki is not hard, but discovering the best restaurants available can be a challenge.
As easily as you can get lost in the thousands of shops that encompass this city, I feel the same about the hundreds of choices of
Waikiki restaurants
that you can choose from.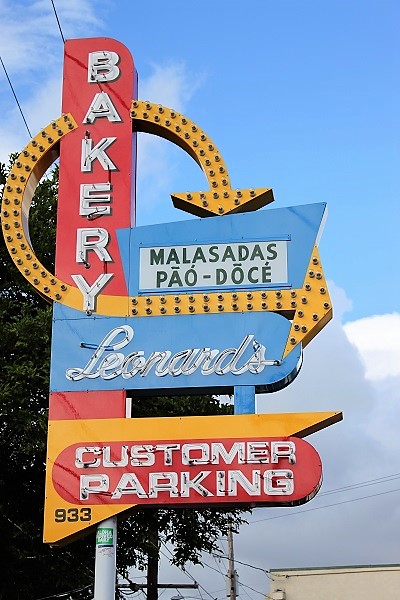 There are some good restaurants that come with ocean views and lively activity, such as Duke's Restaurant & Barefoot Bar or Hula's Grill Waikiki. $$ Breakfast, lunch & Dinner

Kapahulu Avenue is considered Waikiki's restaurant row and a cheap eats haven for the locals. You will find some of Oahu's best plate lunch houses including L&L Barbeque, Zippy's Restaurant and Obama's favorite spot, Rainbow Drive In. $

Don't miss Leonard's Bakery, which sells one of the best treats in all of Hawaii, the Portuguese donut known as the hot malasadas. 5:30am to 9pm Daily
We have assembled a short list of the best Waikiki Restaurants here for you!


Best Breakfast Spots
Hau Tree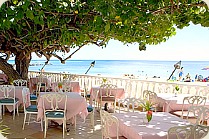 Waikiki's number one rated spot to enjoy a romantic and peaceful breakfast. Hau Tree is located in front of San Souci Beach, which is one of Waikiki's eastern most beaches towards Diamond Head.



Dine alfresco under the mature Hau trees while enjoying their popular Poi Pancakes or Kalua Pork with Kim-Chee Fried Rice! $ Breakfast, $$ Lunch & Dinner

Location: 2863 Kalakaua St, Waikiki, HI - Phone (808) 921-7066

Check out more at Kaimana.com


Hula Grill Waikiki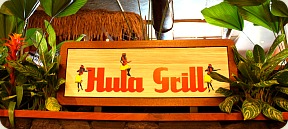 Great spot to sit in an open-air dining room and watch the surfers paddle out for a morning session in the waves as you sip on some fresh Hawaiian roast coffee.

The breakfast menu includes some tasty unconventional choices, such as the Loco Moco, Portuguese sausage eggs benedict & Maui pineapple & coconut pancakes. Located in the Outrigger Waikiki Hotel. $ Breakfast, $$$ Dinner
Location: 2335 Kalakaua St, Suite 203, Waikiki, HI - Phone (808) 923-4852
Check out more at HulaGrillWaikiki.com

Yogur Story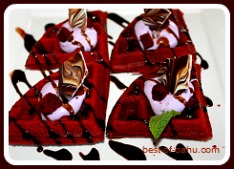 Yummy comfort breakfast food choices in the morning...steak, seafood and pasta by night. What makes Yogur Story unique is their inviting two story high ceiling modern environment, which includes a full-scale indoor Cherry Tree on one side, and full bar on the other!

They are known for perfecting some American favorites dishes, and putting local & Korean fusion twists on others such as the Prime Rib Loco Moco that is to die for, Bulgogi BBQ ribs, or the Kim Chee style fried rice.

If you're stopping in for breakfast, don't hesitate to order the Red Velvet and Dolce De Leche Waffles -caramel, pecan crunch, whip cream and more! It's pure dessert, but well worth the indulge!
8am to 12am Daily - Check out more here....
Location: 815 Keeaumoku St, Honolulu - phone (808) 942-0505
Pineapple Room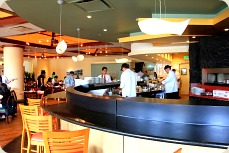 Another top end restaurant that serves breakfast also! Before much of the Ala Moana Mall opens, head up to Chef Alan Wong's Pineapple Room where you can start off the day with an island style Bloody Mary, some Kalbi Ribs & Eggs, and maybe some Portuguese Sweet Bread French Toast.
$$ Breakfast & Lunch, $$$ Dinner
Location: Ala Moana Shopping Center - Macy's 2nd Fl, Honolulu, HI
Phone (808) 945-6573

Check out more at alanwongs.com/pineapple.com


Rainbow Drive In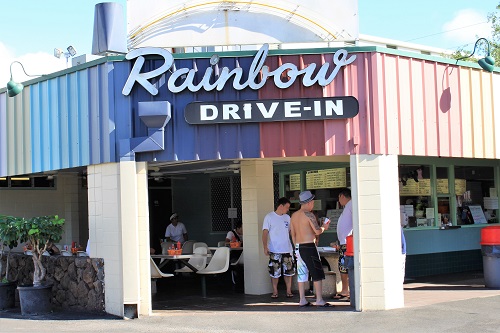 I can't decide whether I like breakfast or lunch better at this hole-in-the-wall takeout diner. You have to get up early to beat the rush for Rainbow Drive In's best on the island fried rice plate! If you are a steak and eggs person, you have to order their BBQ Steak, eggs & rice plate!

This is one of President Obama's favorite stops when returning to his home state. $ Breakfast, Lunch & Dinner
Location: 3308 Kanaina St, Honolulu, HI - Phone (808) 737-0177

Check out more on Rainbow Drive In


Boot's & Kimo's

I'm willing to bet that over half their business comes from their famous stack of banana pancakes with a special macadamia syrup on top. If you're in for something savory, try the local favorite Pulehu Ribs with fried rice for a breakfast that just may last you till dinner!
Worth the half hour drive over the Pali Hwy to the downtown area of Kailua! Boots & Kimo's located off the main strip, so just keep your eyes peeled for a long line of people standing outside the door.
$ Breakfast & Lunch
Location: 151 Hekili, Kailua, HI (downtown Kailua) - Phone (808) 263-7929

Check out more Boot's & Kimo's reviews.

Leonard's Bakery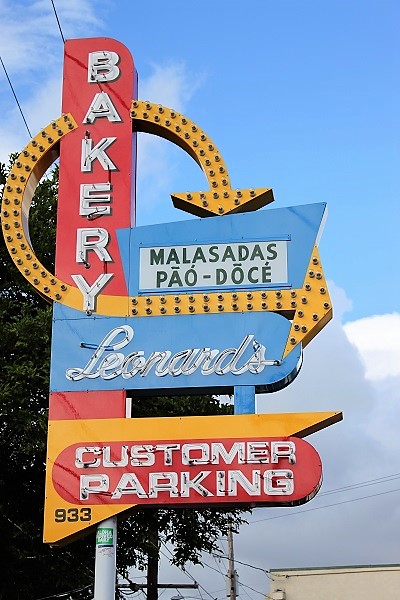 If you are looking to keep it light and sweet, then drive up to Leonard's Bakery located off of Kapahulu Avenue. They have some tasty Hawaiian style breakfast sandwiches, such as the Pao Doce Pup, which is a Hawaiian sweet bread with Portuguese sausage inside.

Leonard's Bakery gets its fame from their hot fresh Portuguese style donut called the Malasada. I enjoyed them simple and plain as a kid, but today it's hard to pass up on the new flavored cream filled Malasadas! Try the Haupia flavor…it's the best! Pilgrimage worthy! $ 5:30am to 9pm Daily


Location: 933 Kapahulu, Honolulu, HI - Phone (808) 737-5591

Check out more at LeonardsHawaii.com


Best Cheap Eats $
Ethel's Grill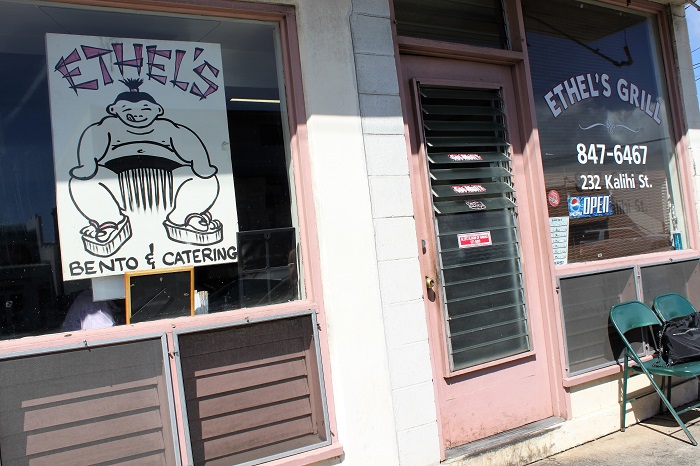 Local food at its best! This is where the top chefs on the island come after their shifts! The meals I've eaten at this hole-in-the-wall restaurant in an industrial neighborhood are nothing shy of being top notch and onolicious! Da best brah! $ Breakfast & Lunch

Location: 232 Kalihi St, Honolulu, HI
Phone (808) 847-6467

Check out more Ethel's Grill reviews.

Goma Tei Ramen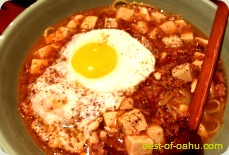 Normally I would not head to the mall to look for one of the best Honolulu restaurants, but Goma Tei Ramen makes the exception! On the westside of the Ala Moana Shopping Center, near the Makai Market, you will find one of the best ramen noodle houses on the island!
Easy on the wallet, fast and friendly service, fantastic flavors and very very satisfying! Goma Tei Ramen has a great menu that will lead you back, wanting to discover more!
Broth choices are either Shoyu or Tan Tan based (spicy sesame taste), which also tends to be a little more popular. Most menu choices are great, but don't miss the popular Char Sui Ramen, and a must have side order of their Chicken Tastutaage. I also love their Katsu Curry Noodle dish and the foot long chicken katsu for the kids.
Ala Moana Center Location - $ - Open Daily 11am to 9:30pm (till 10pm on Sat, 8pm on Sun) Location: 1425 Ala Moana Blvd, Honolulu - phone (808) 947-9188
Ward Center Location - $ - Mon - Sat 11am to 9pm, Sun 11:30am to 8pm
Location: 1200 Ala Moana Blvd, Honolulu - phone (808) 591-9188
Discover more at www.GomaTei.com

Hula Dog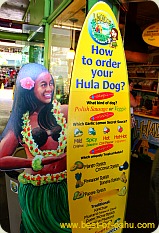 Originally opened as the famous Puka Dog, and now renamed "Hula Dog". Whether Puka or Hula Dog, it's still the best hog dog in all of Hawaii!'

It's a hot dog dropped into a fresh hoagie roll, coated with a unique tropical relish and some lilikoi (passionfruit) mustard. Writing about it does not do it justice…it's one of those exotic island treats that you simply have to experience yourself. Hula Dog just relocated as the Waikiki International Market Place closed. The original one was started in Poipu, Kauai. $ Open 10am to 10pm


Location: 2370 Kuhio Ave, Waikiki HI - Phone (808) 303-4452

Check out more at HulaDogHawaii.com


Hawaiian Plate Lunches:
It's not good for the waistline, but easy on the wallet, and incredibly satisfying. I can best describe a plate lunch as a fast home cooked meal that consists of white steamed rice, plain macaroni salad and a main entrée dish such as Teriyaki Beef, BBQ Chicken and fried Mahi Mahi fillets. The combination of the 3 items is quite complimentary and will keep you spearing through each for a perfect mouthful!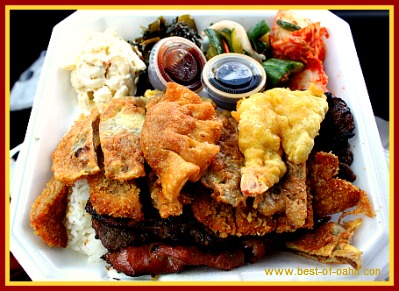 Everyone has his or her own favorite Plate Lunch house, but L&L Barbeque, Zippy's and Rainbow Drive In are the local faves. All three of these plate lunch eateries can be found on Waikiki's Kapahulu Avenue.

L&L BBQ and Zippy's Restaurant are large chains that can be found through out the island, including Kailua, Hawaii Kai and the Northsore.

L&L Barbeque

Cheap, local and good! L&L BBQ is a well known plate lunhc chain that has been growing on the island for a couple of decades, and have recently been expanding in the mainland as well. They serve many different Hawaiian plate lunch options, including Chicken Katsu, beef short-ribs and the Loco Moco. But trust me...it's the BBQ Chicken plate that you want! $ Lunch & Dinner
See Oahu L&L locations at HawaiianBarbecue.com




Zippy's Restaurant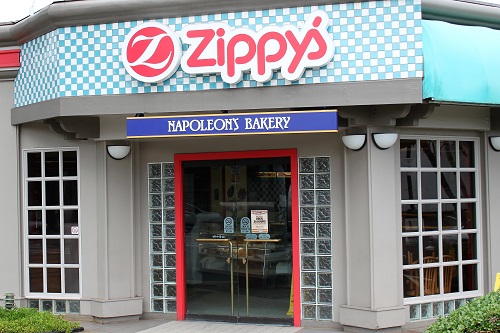 Also located in many locations around the island is another local favorite plate lunch spot called Zippy's. A plate lunch consists of white rice, plain macaroni style, and a home cooked style entrée. As simple as it sounds…it's good!

They are famous for their chili and rice bowls, fried chicken plate, Zip Pac's (a sample mixed plate lunch), and their saimin noodle soup. I love their chili and rice and mac-salad on the side –really good!

$ Lunch & Dinner
See Oahu Zippy⁽s locations at Zippys.com


Tip: Grab a plate lunch and enjoy it on the beachfront. It's the best seat in the house, and the meal tastes "that" much better!


Hawaiian Poke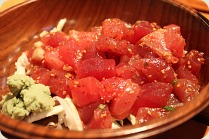 This is more of a treat, but I tend to make it a meal sometimes. Ahi Poke is fresh raw prime Hawaiian Yellow Fin Tuna, marinated with select ingredients like shoyu (soy sauce), Maui onions, sea salt, and seaweed.
Growing up, you only found it in fresh fish shops, but today you can find it on almost every 4-star restaurant menu on the island, and many places on the Western Pacific Coastline.

One of the simple pleasures I enjoy today is to grab a couple of different styles of Hawaiian Poke along with some cold beers and then stroll down to the beach to enjoy the scenery as I enjoy this delectable treat.
Poke is not just made with fresh tuna, however. It is also made with octopus, shrimp, blue crab, or squid. Marinated in the same manner, these other types of poke are also very tasty!
Believe it or not you can find some of the best and freshly made selection of Hawaiian Poke in the local supermarkets, like Foodland and Safeway. Request a side of chili water sauce to go along with your order. It will kick it up a notch without being too spicy. If you need more fire, grab a Tabasco from one of the grocery aisles! $
Happy Hour Time for Foodies !!!
Drinks always comes to mind at happy hour, but keep your eyes open for some amazing deals and steals to be found on the food menus. Below are my favorites!
Brasserie Du Vin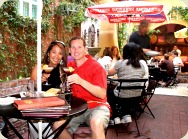 Just closed it doors! A bid farewell to a great eatery. A 1930's Provencal French café transported to Chinatown Honolulu. Half off happy hour will be a blessing once you see how many appetizing small plates you will want to order for the table –baked brie, Mussels & Frites are at the top of the menu.
The fun starts and ends from 1115 Bethel St., Downtown Honolulu.

Location: 1115 Bethel St., Honolulu, HI Phone (808) 545-1115
Check out more at BrasserieDuvin.com
Shokudo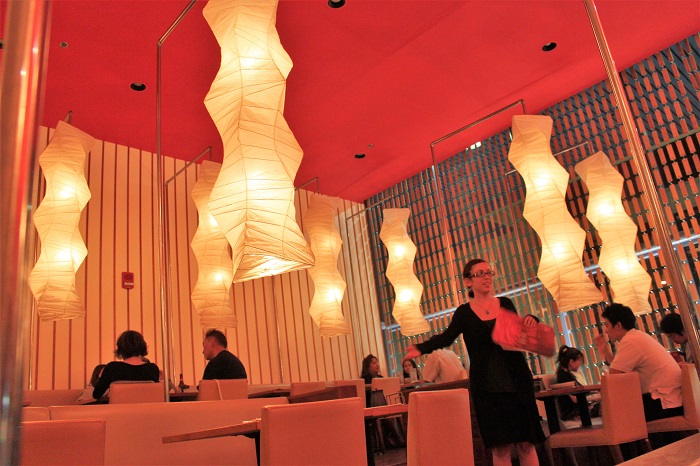 Iron chef, eat your heart out! The Japanese fusion creations being served at this modern hip restaurant has to be the best on the island. You would never think so reading their plain descriptions on the menu! But don't be fooled, the food at Shokudo is
"broke da mouth onolicious"
!
The food is very reasonable to begin with, but only gets cheaper with a special $3.00 menu that is presented between 4 and 6pm and 10:30 to midnight.
$ Happy Hour, $$ Lunch & Dinner
Location: 1585 Kapiolani Blvd, Honolulu, HI Phone (808) 941-3701
Check out more at ShokudoJapanese.com

Gyu-Kaku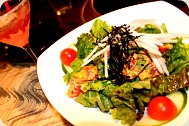 Signature Japanese BBQ! Come hungry and get ready to grill your own food at your table. They marinate the meats and you do the work. Sound like work, but it's fun!
It only gets better when you stretch your appetite out past 9pm, or before 6:30pm when the menu and drinks become half off!
$$ Lunch & Dinner
Locations:
307 Lewers St., Waikiki HI - Phone (808) 926 2989
1221 Kapiolani Blvd, Honolulu HI - Phone (808) 589-2989
Check out more at Gyu-Kaku.com


Return from Oahu Restaurants to Best of Oahu Homepage