Best Oahu Breakfast Restaurants
There are easily hundreds of good restaurants around the island, but only a handful receive rave reviews for best Oahu breakfast restaurants!  From simple breakfast plate lunches and hot malasadas, to scrumptious creations at places such as Koko Head Cafe and Yogur Story, you will start your day with the word "Ono" in the description of your meal!

Whether you start off your morning in Waikiki, or catch a sunrise in Kailua, or kick off your day in the North Shore, there are great Oahu breakfast restaurants all around the island!
And while these picks below serve great lunches as well, it's all about starting the day right!

---
Honolulu breakfast spots
---
Koko Head Cafe


Possible the most popular breakfast choice restaurant on the island right now! 

NY Chef Lee Anne Wong is serving some to-die-for creations at her Koko Head Cafe located in the town of Waialae. 
They're known for their sizzling iron skillet creations including a colorful Korean style breakfast bibimbop, and a Koko Moco that's made with a Maui Cattle Co beef patty ...but they have so many other dishes that should not be missed!

Applewood smoked bacon pancakes with a creamy black pepper maple syrup, miso smoked pork omelette, and dumplings of the day are incredible choices to choose from, and their signature Koko Head Cornflake French Toast is not to be missed!  

$$ Breakfast & Lunch  Open Wed - Sun 7am to 2 pm
1120 12th Ave, Waialae -  Phone (808) 732-8920
Check out more: www.kokoheadcafe.com
---
Scratch Kitchen


You're in for a treat when grabbing brunch at this new Kaka'ako eatery.  Order both savory and sweet if you can, to get a good sampling of their menu.  

Scratch Kitchen has a tasty version of the loco moco, and their cornflake crusted extra thick cut French toast with bacon fused into is to die for! 
Or consider the most popular dish called "Milk & Cereal Pancakes"!  It might be hard to envision but this dish is worth a pic when it arrives at your table!

Note that the menu is constantly changing, but there is always something interesting and delicious to choose from, including their drinks.  Consider ordering a Kim Chee Bloody Mary or a Lychee Mimosa!

Visit during the weekdays versus the weekend, as it tends to get really busy, and more specials are offered.
$$ Breakfast & Lunch  Open Daily 9 am to 3 pm & 5 pm to 9 pm

1170 Auahi St., Honolulu - Downtown - Phone (808) 536-1669
Check out more:  www.scratch-hawaii.com
---
Yogur Story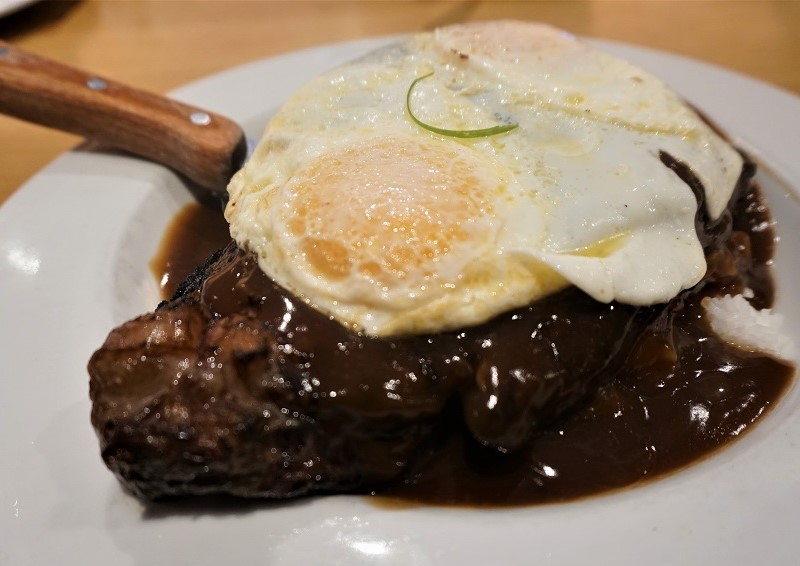 Yummy comfort breakfast food choices in the morning...steak, seafood and pasta by night. 

What makes Yogur Story unique is their inviting two story high ceiling modern environment, which includes an indoor Cherry Tree on one side, and full bar on the other!

They are known for perfecting some American favorites dishes, and putting local & Korean fusion twists on others such as the Prime Rib Loco Moco that is to die for, Bulgogi BBQ ribs, or the Kim Chee style fried rice.

If you're stopping in for breakfast, don't hesitate to order the Red Velvet and Dolce De Leche Waffles -caramel, pecan crunch, whip cream and more!  But the coup de grace is their heavenly stack of Ube Pancakes topped with a deliciously special coconut-ube sauce poured to coat the entire stack. If you want to really go all out, have it topped with ube ice ceam! Oh my! You'll dream about these ube pancakes well-beyond your Hawaiian vacation.
8am to 12am Daily  $$ Breakfast & Lunch 
Location:  815 Keeaumoku St, Honolulu - phone (808) 942-0505
Check out more here....

---
Cafe Kaili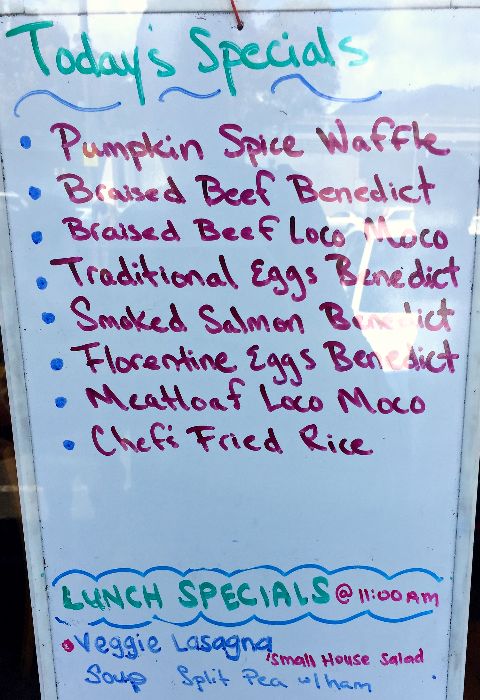 Sitting above Waikiki in a Kaimuki strip mall, is one of the best breakfast eateries on the town-side of Oahu.

One glance at the menu and you would think this place is a typical American eatery with pancakes, omelettes, and breakfast sandwiches, but the daily specials take it to the next level.
And what you don't see is the freshness of the ingredients and how the entrees are put together from scratch.

The 3-egg omelettes and scrambles are crowd pleasers and loaded with good stuff!  Take their Frittata that comes with sautéed onions, mushrooms, Parmesan and Monterey Jack cheeses, potatoes and Portuguese sausage!
Consider Kaila's Belgian Malted Waffle or Cinnamon French Toast if you want something sweet and delicious.  And even their Granola Parfait with Fresh Berries is beautifully put together that it's worth an Instagram pic!
Also note that lunch starts at 11 am with an amazing menu as well!
Hours – Mon – Fri 7 AM to 6 PM, Sat & Sun 7 AM to 3 PM

2919 Kapiolani Blvd., Honolulu – Phone (808) 732-3330
---
Honolulu Food Tour - Eat Like a Local!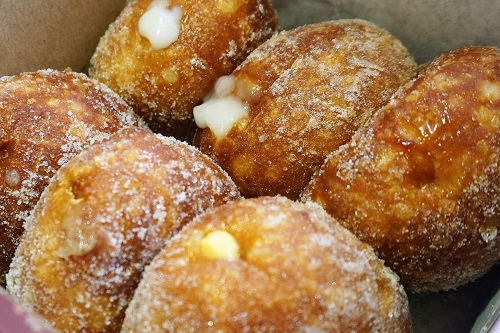 Spend 4 to 5 hours touring hole-in-the-wall eateries located just beyond  Waikiki.  Visit some of Hawaii's gems, and learn a little culinary history, while exploring the different cultures that make up our island.

Taste local favorites like Spam Musubi, Ube, Poke, Malasadas, and island plate lunch hits!  These are small-group tours, to help keep the experience personalized, so make sure to sign up early if interested.  Book an Aloha Food Plate Tour Now!
---
Waikiki Breakfast Spots
---
Hula Grill Waikiki


Great spot to sit in an open-air dining room and watch the surfers paddle out for a morning session in the waves as you sip on some freshly roasted Hawaiian coffee.

The breakfast menu includes tasty choices such as the Loco Moco, Portuguese Sausage Eggs Benedict, and Maui Pineapple & Coconut Pancakes.  This restaurant is located in the Outrigger Waikiki Hotel.
$$ Breakfast & Lunch , $$$ Dinner  Open 6:30 AM to 10 PM Daily
Location:  2335 Kalakaua St, Suite 203, Waikiki, HI - Phone (808) 923-4852
Check out more at HulaGrillWaikiki.com
---
Barefoot Cafe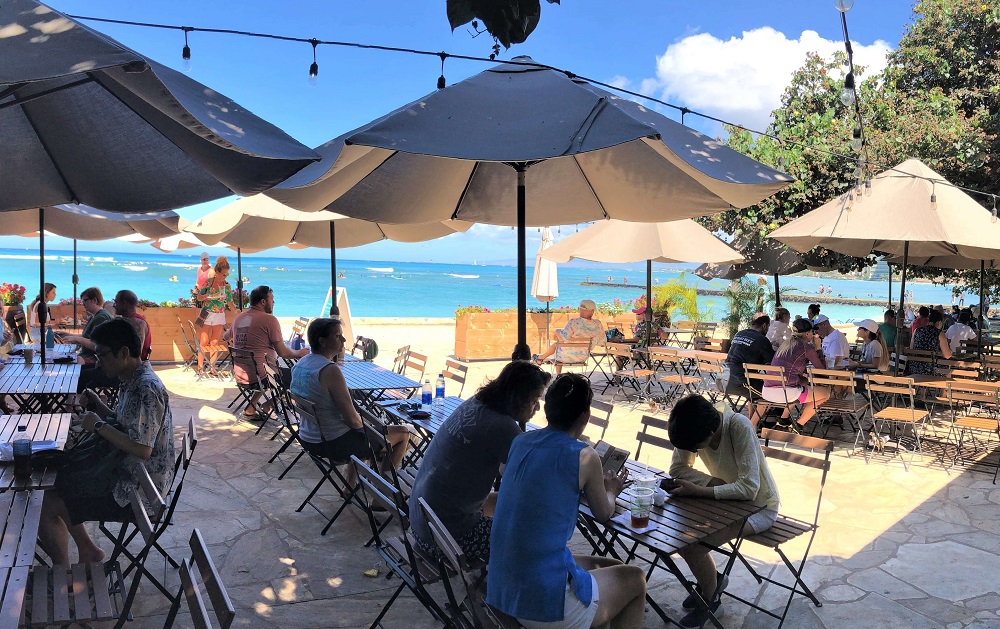 Stroll down towards Queen Kapiolani Beach, and you'll stumble upon a great, beachfront outdoor restaurant called the Barefoot Cafe.
It doesn't get much better with this casual ocean front setting!

The menu covers it all with lots of tempting choices, including Top Sirloin & Eggs, Loaded Breakfast Burritos, Vegan Loco Mocos, Coconut Shrimp and more!

Make sure to order a Pineapple Smoothie served in a carved out pineapple –it's delicious!
$$ Breakfast - Lunch - Dinner  Open 7 AM to 8:30 PM Daily
2699 Kalakaua Ave, Waikiki - (808) 924-2233
Learn more - BarefootBeachCafe.com
---
Mahina & Sons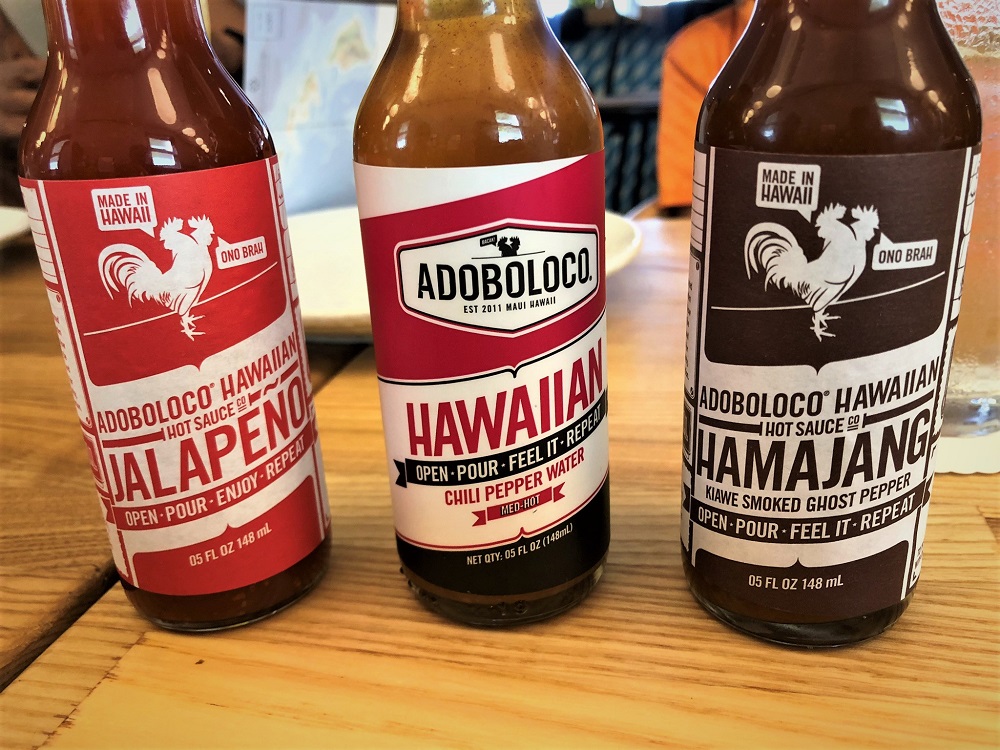 While it can get quite busy at some of the best eateries in Waikiki, Mahina & Sons is still a hidden find, as it's tucked inside the boutique Surfjack Hotel. 
Naked Pig Pizza, Pork Adobo Fried Rice, Avocado Toast, and Dark Coco Butter Mochi Waffle…you're in for a treat!
The food is delicious, the libations are creative, and you get to enjoy it all in a hip setting.

$$ Breakfast, $$ Lunch, $$$ Dinner  Open 6:30 AM to 10 PM (Open until 11:30 on Fri & Sat)
412 Lewers Street, Honolulu - Phone (808) 924-5810
Learn more - MahinaAndSons.com
---
Hau Tree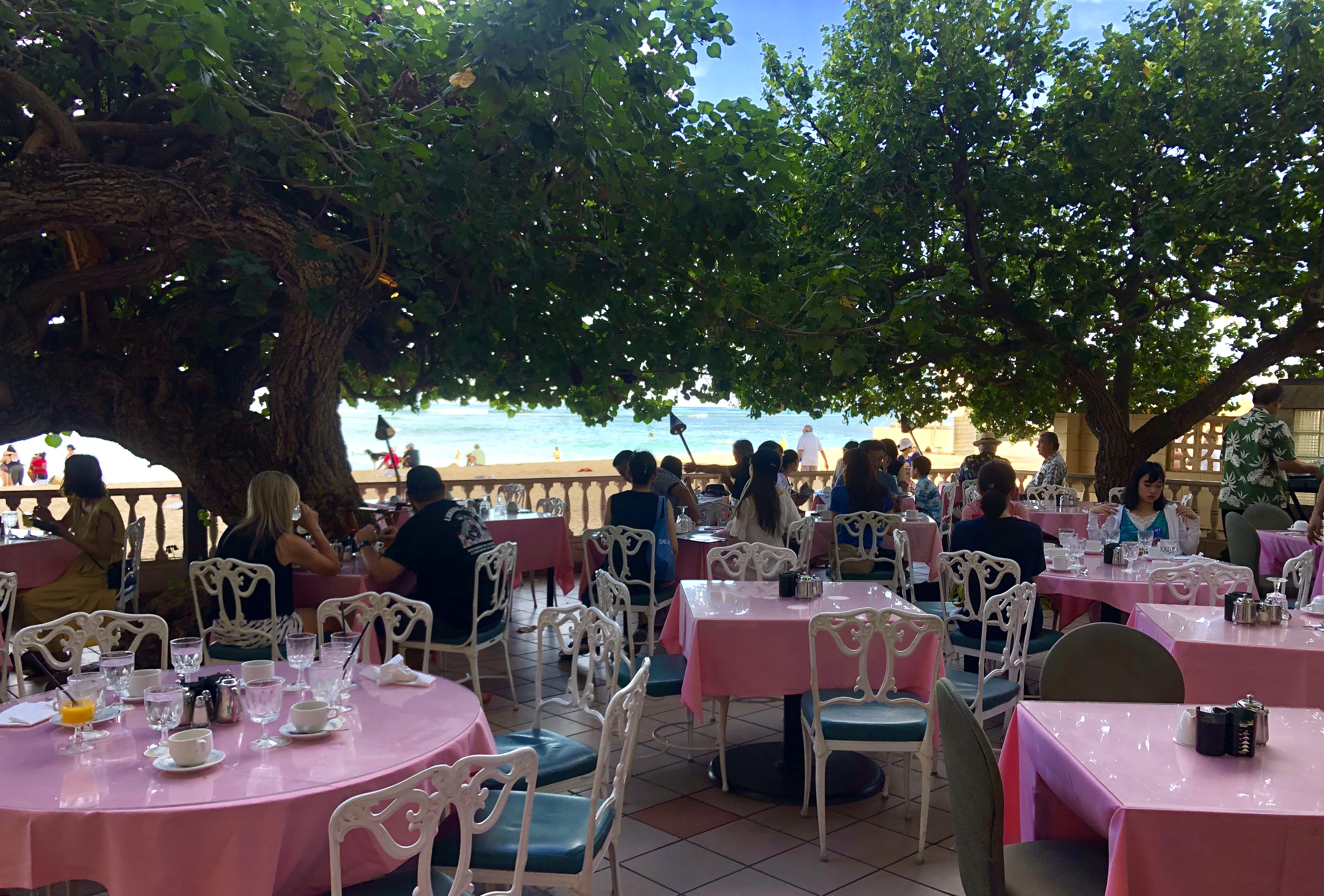 Waikiki's number one rated spot to enjoy a romantic and peaceful breakfast. 

Hau Tree is located in front of San Souci Beach, which is one of Waikiki's eastern most beaches towards Diamond Head.

Dine alfresco under the mature Hau tree while enjoying their popular Poi Pancakes or Kalua Pork with Kim-Chee Fried Rice!  $$ Breakfast, $$$ Lunch & Dinner
Open 7 AM to 9 PM Daily

Location:  2863 Kalakaua St, Waikiki, HI - Phone (808) 921-7066

Check out more at Kaimana.com

---
McDonald's Hawaiian Breakfast
You might not know it, but there are a couple unique items on the McDonald's menu that you might not find anywhere else but Hawaii.  The local community are fans of Portuguese Sausage, Eggs & Rice…it's a comfort breakfast meal that some of us look forward to whenever we can get it!  Also consider ordering one of their island Taro or Ube Pies...they are a special treat!

---
Rainbow Drive In $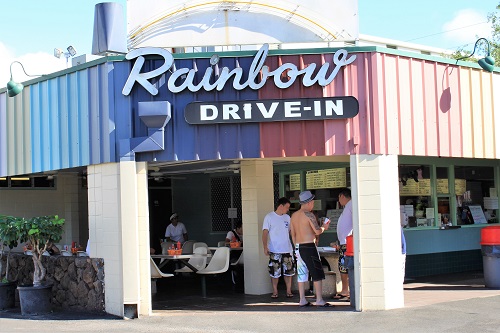 I can't decide whether I like breakfast or lunch better at this hole-in-the-wall favorite.  You have to get up early to beat the rush for Rainbow Drive In's best on the island fried rice plate!  
If you are a steak and eggs person, you have to order their BBQ Steak, eggs & rice plate!  This is one of former president Obama's favorite stops when returning to his home state. 
$ Breakfast, Lunch & Dinner  Open 7 AM to 9 PM Daily
Location:  3308 Kanaina St, Honolulu, HI - Phone (808) 737-0177
Check out more on Rainbow Drive In
---
Leonard's Bakery


If you are looking to keep it light and sweet, then drive to Leonard's Bakery located off of Kapahulu Avenue.  

They have some tasty Hawaiian style breakfast sandwiches, such as the Pao Doce Pup, which is a Hawaiian sweet bread with Portuguese sausage inside.
Leonard's Bakery gets its fame from their hot, fresh Portuguese style donuts called the Malasada.

I enjoyed them simple and plain as a kid, but today it's hard to pass up on filled malasadas!  Try all the fillings -- haupia cream, lilikoi custard, guava, mango, ube! Pilgrimage worthy!
Open  5:30am to 9pm Daily $
Location:  933 Kapahulu, Honolulu, HI - Phone (808) 737-5591
---
Kailua Breakfast Restaurants
---
Boot's & Kimo's $$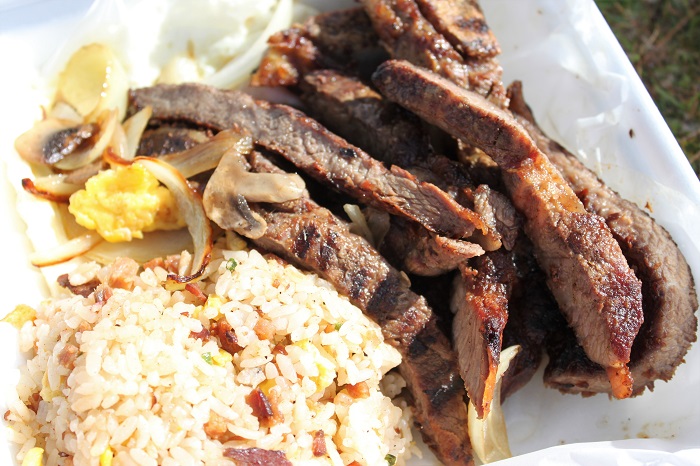 I'm willing to bet that over half of their business comes from their famous stack of banana pancakes with a special macadamia syrup on top. 

If you're in for something savory, try the local favorite Pulehu Ribs with fried rice for a breakfast that just may last you till dinner!

It's worth the half hour drive over the Pali Hwy to the downtown area of Kailua!  Boots & Kimo's recently moved to the Enchanted Lake Shopping Center...just keep your eyes peeled for a long line of people standing outside the door. Try really hard to get there early.
$ Breakfast & Lunch  Open 7:30 AM to 3 PM Daily except closed on Tuesdays

Location:  Enchanted Lake Shopping Center, 1020 Keolu Drive, suite D1, Kailua
Phone (808) 263-7929

Check out more at Boot's & Kimo's reviews.
---
Cinnamon's $$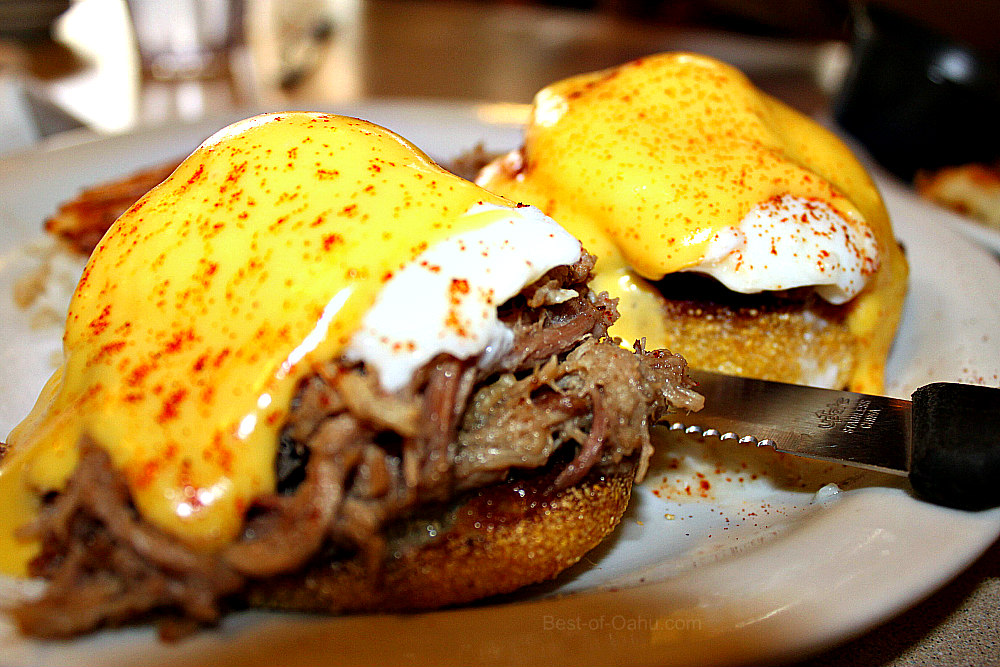 The competition is tough for great breakfast spots in Kailua, and Cinnamon's commands an audience that build up a typical 3 hour wait on the weekends!

The restaurant has plenty of seating, but they are very popular and busy, so you can still wait a good half hour even during the weekdays!

Cinnamon's is best known for their Guava Chiffon Pancakes (a la mode), and Red Velvet Pancakes.  Make sure to also try their signature Kalua Pork, Mahi Mahi or Crabcake Benedict!  And of course you must get an order of Cinnamon's Cinnamon-Macadamia Nut Roll...sensory overload!  $$ Breakfast & Lunch
Open Daily 7am to 2pm (no take-out on weekends)  Phone (808) 261-8724
315 Ulunui St, Kailua HI , NEW 2nd location in the Ilakai Hotel

See more at www.Cinnamons808.com
---
Over Easy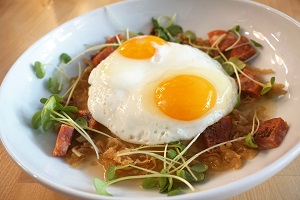 We love our favorite breakfast places, and there's one more to add to the list.

Over Easy in Kailua is no typical breakfast and lunch eatery, as owner Nik & Jennifer Lobendahn put new creative spins to daily staples.

Kalua Pork Hash, Custard Filled Cinnamon Cereal Toasted Crunch French Toast, Extra Crunchy Fried Chicken Sandwich, Coconut Shrimp Burger…decisions, decisions!

The one thing I do recommend is bring friends who love to share dishes, just to get a good sampling of Over Easy's menu and specials. Come early as there are only 32 seats available in this modern country kitchen to satisfy your hunger!  $$ Breakfast & Lunch
Open Tue – Sun 7 am to 1 pm  (Tue & weekends are the busiest)
418 KUULEI ROAD 103, KAILUA PHONE (808) 260-1732
See more at www.OverEasyHi.com
---
Moke's Bread and Breakfast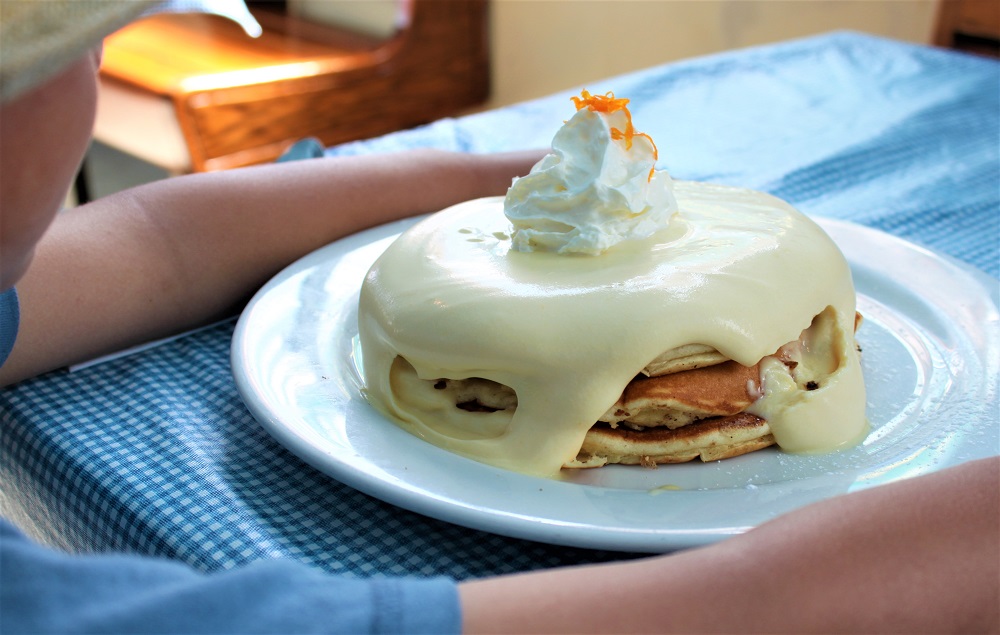 Kailua has some of the best breakfast restaurants on Oahu.  And while it's tough to get into a few of them, you'll have an easier time getting a table at Moke's.  The food is so delicious, you'll walk out with a smile on your face for the rest of the day!
Lilikoi Pancakes, four special versions of the loco moco, house cut rib-eye, farm fresh omelets, and freshly baked treats…good luck trying to choose!  Relaxing atmosphere and a nice chill vibe.  $$ Breakfast & Lunch
Open Daily 6:30 AM to 2 PM
Address: 27 Hoolai St, Kailua - Phone (808) 261-5565
New Town Location - 1127 11th Ave, Kaimuki
Moke's Bread & Breakfast Website
---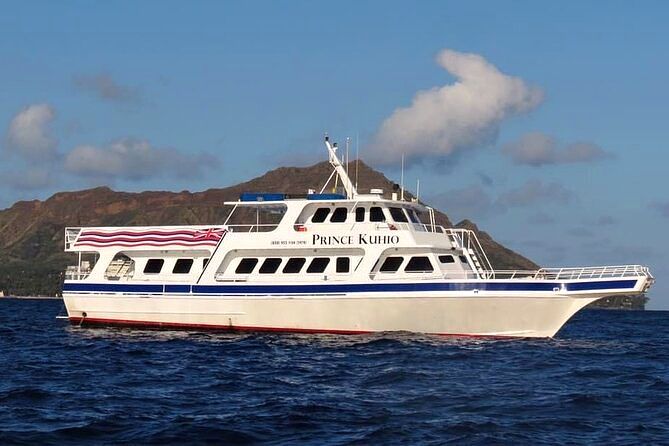 Enjoying breakfast from a beach side restaurant is an extraordinary experience... but think about how cool it would be to take a quick boat cruise mid-morning and enjoy your breakfast with incredible views of the Waikiki skyline and Diamond Head, and marine life swimming around you.

The menu is nothing short of ono (deliciousness).  Starting off with Kona brewed coffee, Fresh Sweet Taro Bread French Toast with a Lilikoi/Strawberry Syrup, Fresh cut island fruit, and Captain John's Island Loco Moco that consists of tender roasted short rib and roasted scrambled eggs served on a bed of steamed rice.
---
Oahu Breakfast Restaurants on the North Shore
---
Ted's Bakery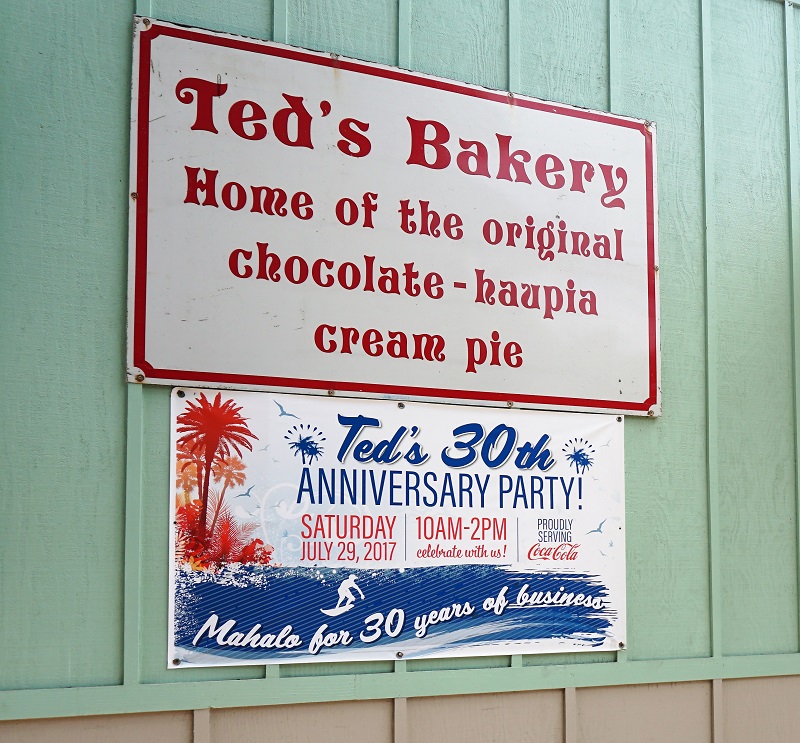 While Ted's Bakery is more popularly known for their incredibly delicious pies, they also cook up a mean BBQ plate lunch, including an enticing breakfast menu. 

If you're staying at the Turtle Bay Resort or decide to start off your morning a little deeper in the North Shore, make sure to stop by Ted's for a breakfast treat!

$ Breakfast, Lunch & Dinner  Open 7 AM to 8 PM (8:30 PM Fri - Sun)
Location:  Close to Sunset Elementary School
59-024 Kamehameha Hwy, Haleiwa HI - Phone (808) 638-8207

Check out more at Tedsbakery.com

Aloha & Enjoy!

Subscribe to receive Best of Oahu updates on events, updates, and new articles.  It's the closest way to paradise while you are away...
We will never sell or spam your information, and we'll respect your email privacy.