21 Spectacular Oahu Beaches
Makapu'u Beach Park
While almost all Oahu beaches are beautiful and inviting, there are definitely some favorites that stand out from the rest.  You have popular, world-renowned beaches like Waikiki Beach, big-wave surfing beaches in the North Shore including Waimea Bay, and some gorgeous, local favorite beaches which you might not have heard of…like Waimanalo Bay on the Windward side.  If you're on the hunt for the most breathtaking and pristine or something more rugged and wild, there are some amazing beaches on Oahu that await you!

Whether you are trying to discover magical, secluded beaches, or searching for beaches that are bustling with activity, we have narrowed down the 21 best-of-the-best Oahu beaches for you to choose from.

Click on the photos or links below to learn more about each spectacular Oahu beach, how to get there, maps, facilities, visiting tips, and what else is in the area!
---
Most Beautiful & Pristine Oahu Beaches
Turquoise blue waters, powdery white sands, swaying palms, ideal swimming conditions, and nothing but you, a book,  your sunhat, and the  rhythmic rolling of the waves...need we say more?  Check out these idyllic Windward side beaches.
---
Best Action Packed Beaches
Now if you are looking to participate in active water sports like surfing, canoeing and paddle boarding, then you can do just that at spots including Waikiki Beach and Ala Moana Beach.  If you just want to sit back and relax in the middle of the action, these beaches are also some of the best for people watching.
---
Best North Shore Beaches
Big-wave surfers chasing the world's biggest waves make a pilgrimage to these famous beaches in Oahu's legendary North Shore, including Haleiwa Beach, Waimea Bay and Pipeline. Some of the world's biggest surf contests are held here during the winter months.
---
Best Body Surfing & Bodyboarding Beaches
Oahu's best shore breaks make for perfect body surfing and body boarding enthusiast.  These south shore beaches are favorites among locals and visitors.  Makapu'u Beach and Sandy Beach are reserved for the pro, while Waikiki Walls and spots like Waimanalo Bay can sometimes provide more gentle waves to ride.
---
Best Marine Life Beaches
There are a few Oahu beaches that are best known for the marine life.  The natural volcanic bays & coves that are home to a spectacular variety of fish, and provides some amazing snorkeling and scuba diving experiences.  Other beaches are home to green sea turtles and Hawaiian monk seals.
---
Best Oahu Beaches Awaiting Discovery
If you make it out to these hidden beaches, you will have little competition for these stretches of beautiful, uncrowded white sandy beaches in Oahu.  You will have to hike down to some of these beaches, while driving to the end of the island for others...
Quiet Windward Beach Beauties
Here are 3 Windward beaches that you might not be familiar with, but could be the best kept secrets on busy weekends, or when you simply want to be away from crowds and enjoy beautiful beach scenery.
Some are located in neighborhoods like Kamala Beach, and others have iconic wonders to look at like Kualoa Beach across Chinaman's Hat.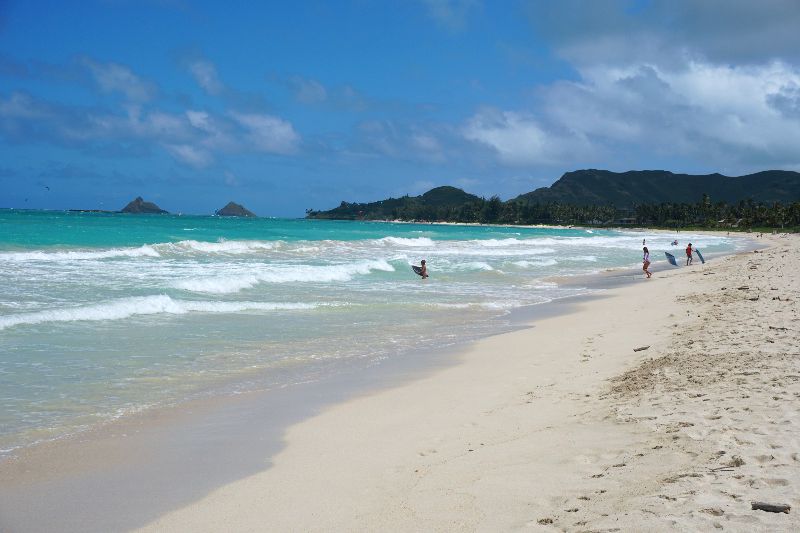 Kalama Beach Park
Ka'a'awa-Beach
---
There is so much to discover within the many Oahu beaches surrounding the island.  It should satisfy any discerning beachcomber's requirements for beauty, relaxation, adventure, water sports, and just plain "whiling" away on soft, warm sand, while palm trees sway as the tropical sun leaves you sun-kissed and sighing with content.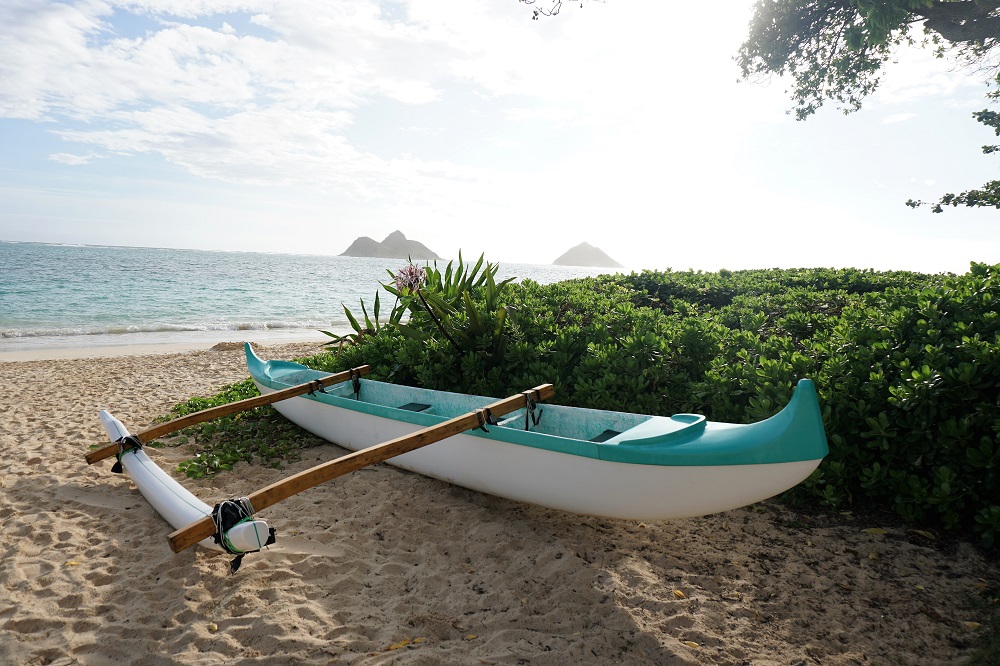 Compact Sun Shade and Beach Blanket Picks to bring with you
Aloha & Enjoy!

Subscribe to receive Best of Oahu updates on events, updates, and new articles.  It's the closest way to paradise while you are away...
We will never sell or spam your information, and we'll respect your email privacy.