Banzai Pipeline Hawaii
If you are on a quest to find the legendary Banzai Pipeline Hawaii, known around the world  for its perfect barreling waves, then head to Ehukai Beach Park on the North Shore Oahu.  Rated as one of the best Oahu beaches on the North Shore, surfing pipeline is an unique experience itself, and also ranks high as one of the top 100 things to do before you die!
---
Surfing Pipeline
---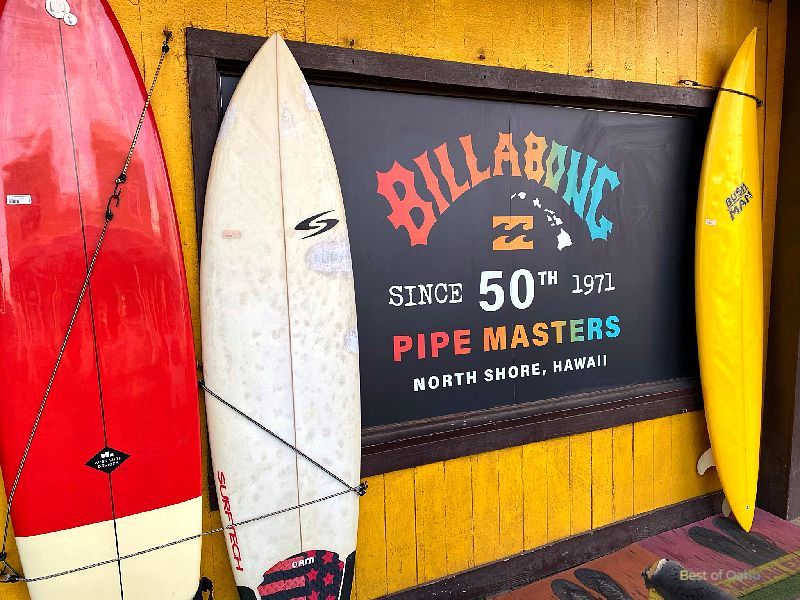 The Billabong Pipeline Masters plays a big and final part in the Vans Triple Crown of Surfing contest, slated to take place between Dec 5th and Dec 25th.
This is one of the most exciting and thrilling surf contest to watch on Oahu. Pay attention to the surf report, and head to the North Shore early if the contest is a go...!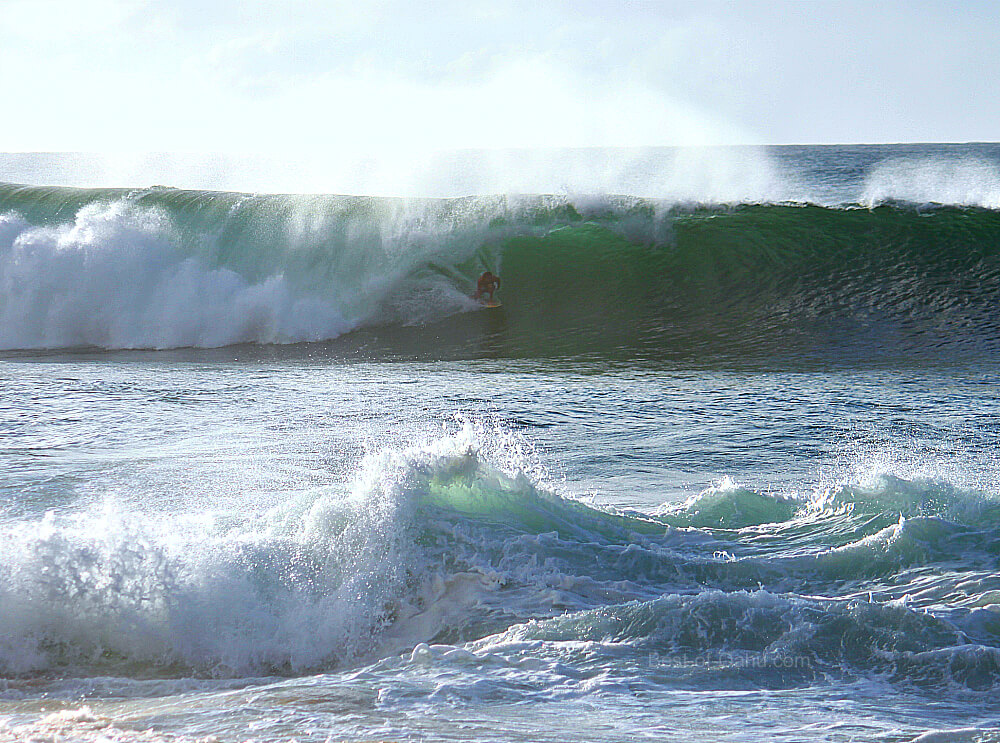 If you don't already know, the winter swells that roll into this part of Oahu's North Shore, push up onto an extremely shallow reef, thus creating some of the best picture-perfect waves that form gorgeous rideable barrels that pro surfers dream about.
Take note that surfing Pipeline Hawaii poses serious bodily injury if you are caught in the wrong place at the wrong time!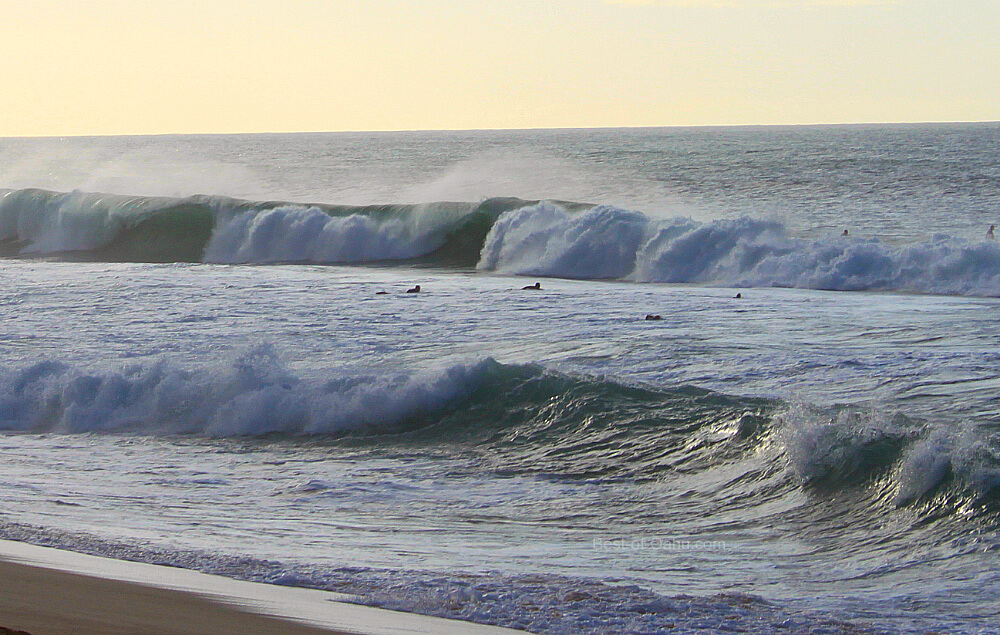 Hundreds of surf boards are broken each year on the shallow reef, along with injuries and sometimes even the unthinkable…
Regardless, hundreds of surfers from around the world fly in to Oahu for their chance to surf the famous Banzai Pipeline.
This is the home of the Pipeline Masters Surf Contest that is attended by the best and bravest surfers from all over the world.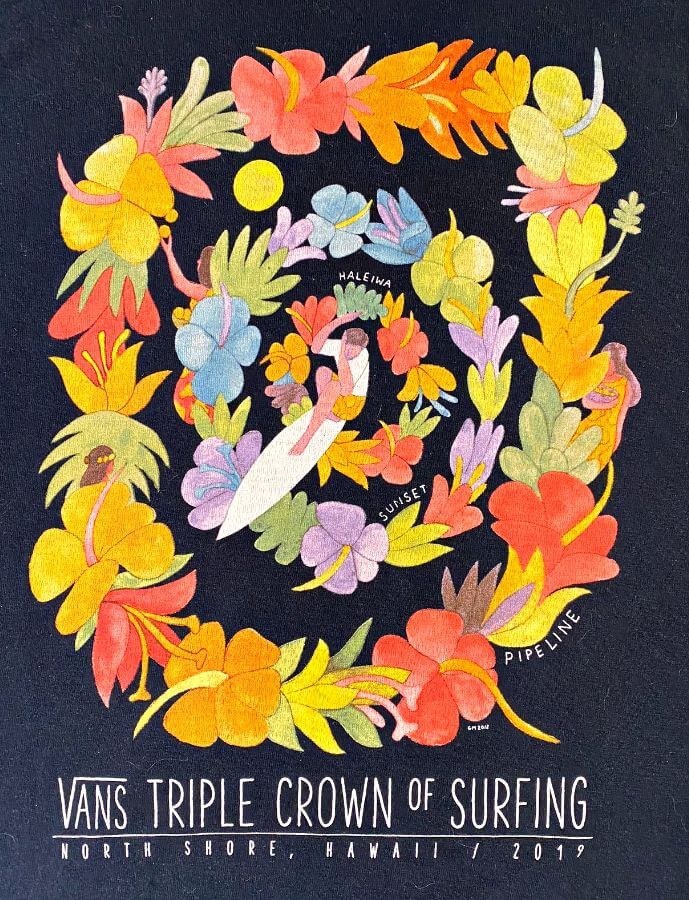 The Pipe Masters also plays a big part in the make up of the Van's Triple Crown of Surfing contest that takes place at 3 major North Shore surf spots over a 2 to 3 winter months.

Banzai Pipeline Spectators
Ehukai Beach Park is a beautiful long stretch of North Shore beach.  During the winter, you can literally stand on the edge of the water, and watch the surfers in action just a short 40 yards into the ocean.

---
Ehukai Beach in the Summer
---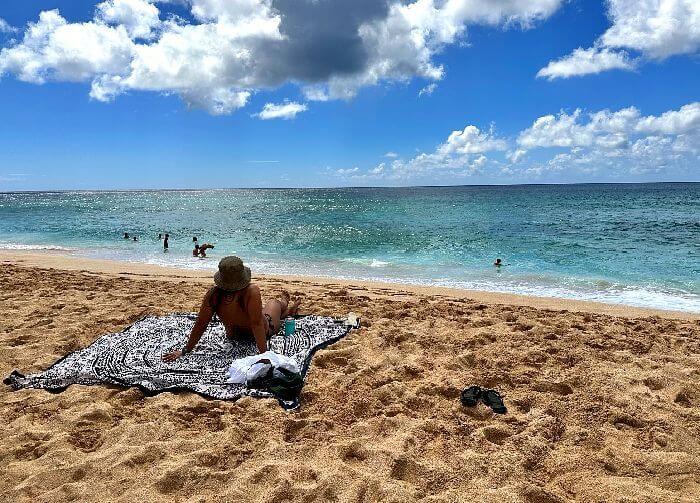 Ehukai Beach in the Summer
When summer rolls around, Ehukai Beach is still a wonderful beach to visit and relax for the day.  The waves are typically small to flat during summer months, but can have an occasional swell from time to time with large waves.
On flat days, you can snorkel in the area and see the jagged reef and bolder rocks below.  Be careful as there is also a shore break that sometimes forms.  Make sure to check in with the lifeguard to see if it is safe before entering the water.
Getting to Banzai Pipeline Hawaii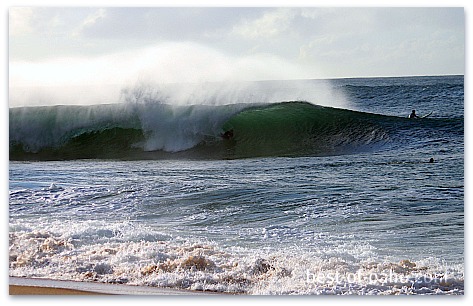 ---
Street view and location of Pipeline Hawaii:


Directions:  From Waikiki, take the H-1 Freeway headed West…
Take the H-1 Hwy West to the H-2 Hwy North

Follow the H-2 Hwy to the Kamehameha Hwy (hwy 99)

Take Hwy 99 and continue into Haleiwa Town

or by pass Haleiwa Town, and continue on Hwy 99 and merge onto Hwy 83, which will lead you to the coastline.

As you continue on  Hwy 83, until you see a Waimea Bay Beach Park sign on your left hand side.

Turn into the parking lot and you are there.
---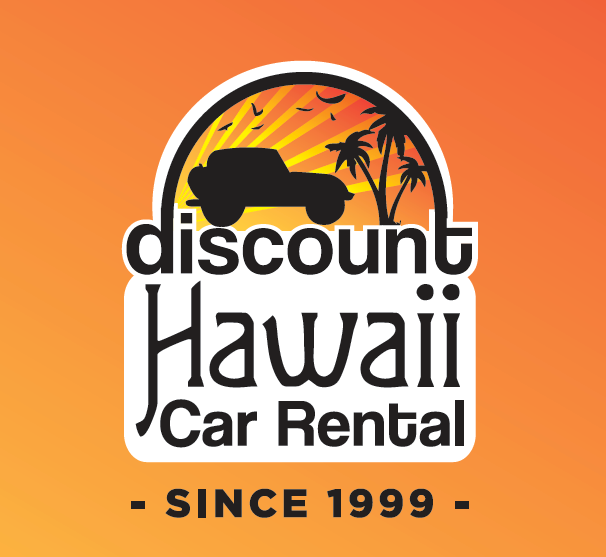 Need a good rental car option for the day?
Whether you would like to visit a beach, a popular Oahu attraction, or explore the island for just a day, consider these great, discounted rent-a-car rates with Discount Hawaii Car Rental.  They also have great packages for your entire trip...
---
Oahu Map of Ehukai Beach Park


---
By Oahu Bus from Waikiki:
Take the 52 Oahu Bus from Kuhio Ave to Haleiwa Town.  From there transfer to Oahu Bus number 88A or 60.  These Oahu Bus will take you  to the North Shore Beaches.  
Ask the bus driver once again to notify you once you have arrived at Ehukai Beach Park.
Note:  Bus # 88A also travels from the Ala Moana Center to the North Shore and backdown the Windward (East) side of the island.

---
Facilities at Ehukai Beach Park
---
In the Area
---
Old town Haleiwa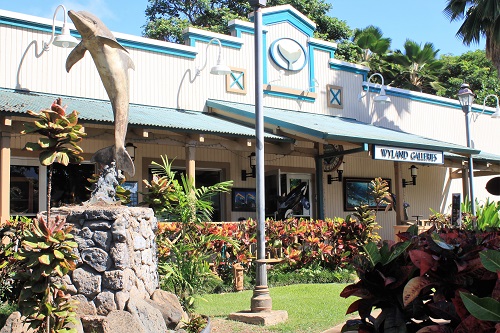 Old Town Haleiwa – You might want to stop in the old town Haleiwa before heading out to Ehukai Beach Park to checkout the North Shore rustic surf shops, local art galleries, enjoy a Matsumoto's Hawaiian shave ice, and grab some lunch to take with you to the beach.

Also consider staying after the sunset, and stopping off at Haleiwa Joe's or Cholo's Homestyle Mexican Food for dinner, before making the journey back to town.

---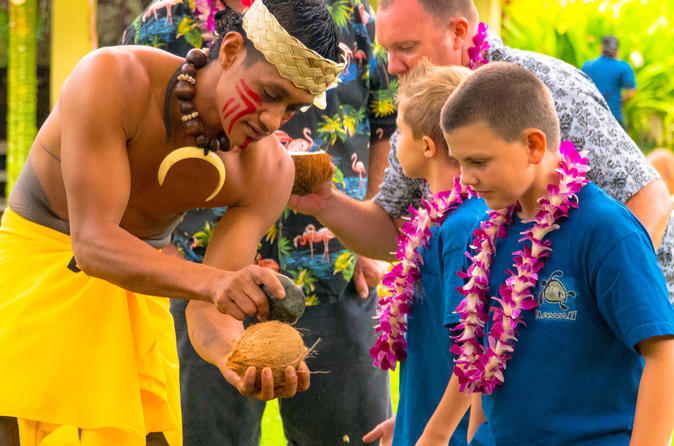 Tie on a visit to Waimea Falls Park with an evening luau dinner with cultural demonstrations and Hawaiian entertainment.  The Toa Luau includes your entrance to Waimea Valley & Waterfall.  Just make sure you give yourself enough time to get back in time for the festivities.
Note that this luau only takes place on Mon - Wed.  Learn more and reserve a spot...
---
Ehukai Pillbox Hike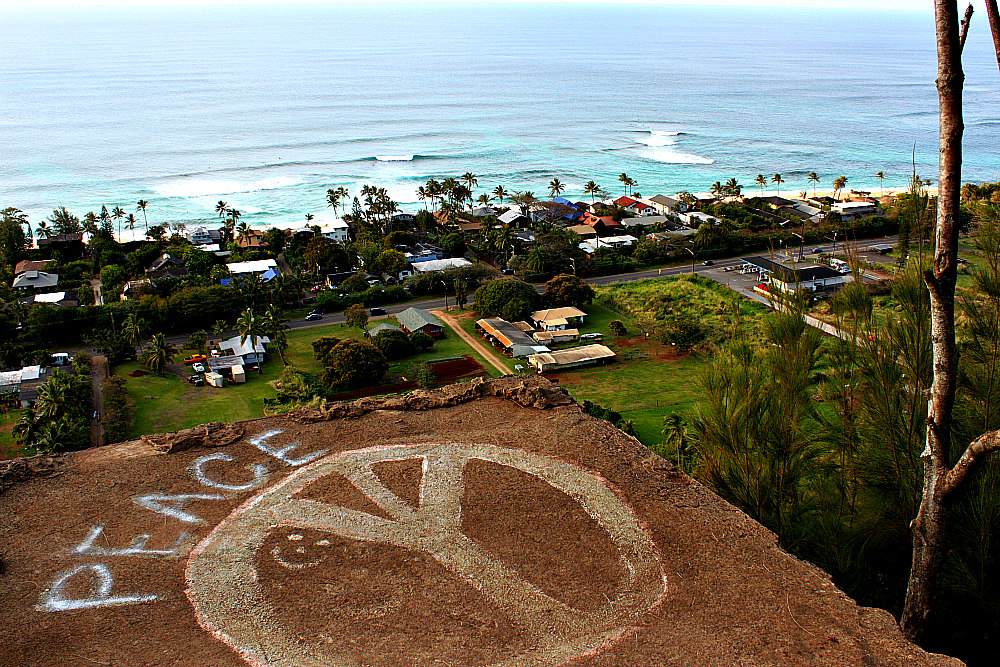 Ehukai Pillbox Hike - right across the street from Ehukai Beach is a little known secret hike called the Ehukai Pillbox Hike.  This Oahu hike is a 30 minute journey that leads you up to the top hillside ridge, where two old World War II military bunkers overlook the North Shore coastline.   The views are breathtaking!

---
Sunset Beach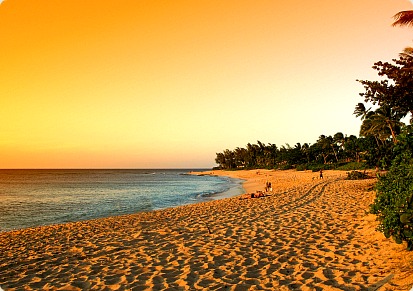 Sunset Beach - If the crowds seem overwhelming at the Banzai Pipeline, then continue driving 5 minutes up the road for another spectacular Oahu beach, known as Sunset Beach Park.  2 miles of beautiful sand, amazing sunsets, and more giant North Shore waves to be seen!

---
Ted's Bakery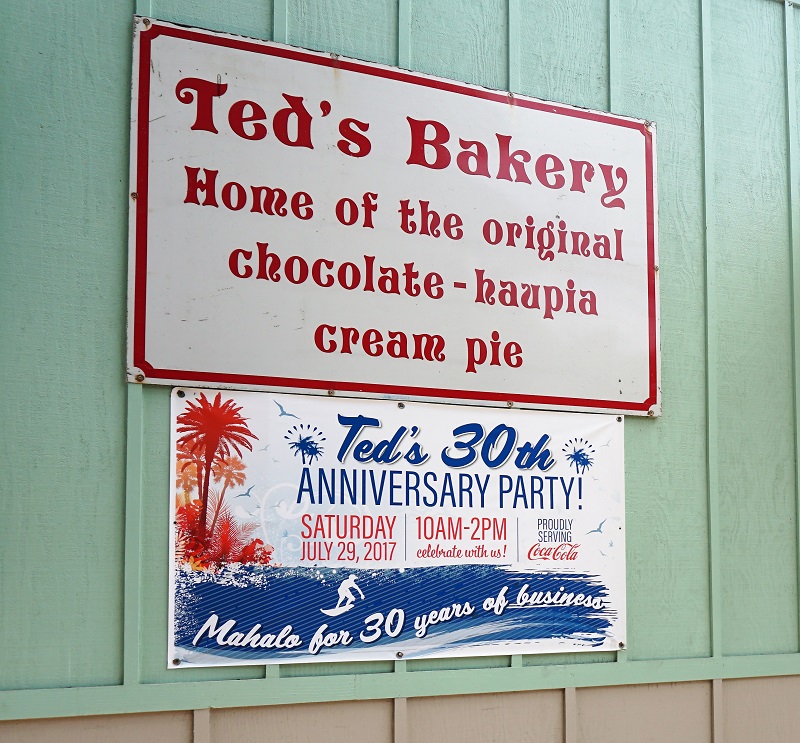 Ted's Bakery – Great spot to stop for breakfast, lunch and dinner, if you are looking to keep it simple but delicious!  Ono choices include Barbecue Chicken, Teri Beef and Mahi Mahi plate lunches and sandwiches!
Don't miss Ted's famous creme pies, like Chocolate Haupia, Macadamia Nut and Coconut Haupia!
---
Turtle Bay Resort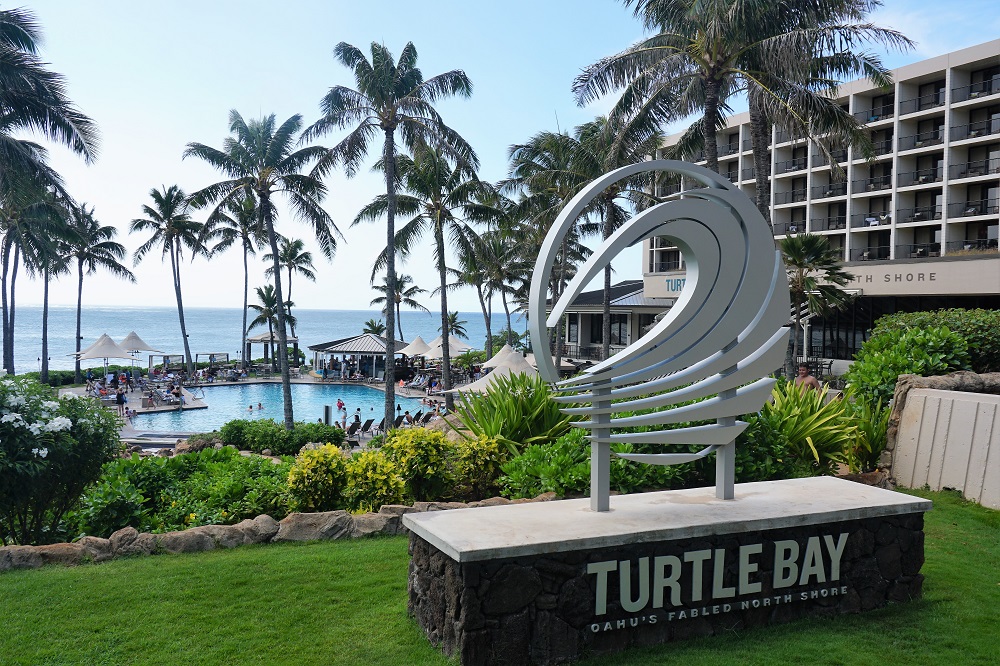 Turtle Bay Resort -Continue driving towards the tip of the North Shore and you will cross the entrance to one of Oahu's best exclusive resorts.

Turtle Bay Resort is built over a 4 mile stretch of beachfront property that includes 2 signature championship Oahu golf courses.

Aloha & Enjoy!

Subscribe to receive Best of Oahu updates on events, updates, and new articles.  It's the closest way to paradise while you are away...
We will never sell or spam your information, and we'll respect your email privacy.