Home  /  Oahu Vacation Rentals

Oahu Vacation Rentals


Oahu vacation rentals are the way to go if you're looking for something special outside of Waikiki and other fancy island resorts.  There are a lot of amazing homes located in some of the best spots on the island that are available for vacation rentals in Oahu Hawaii by the day, week, or even by the month.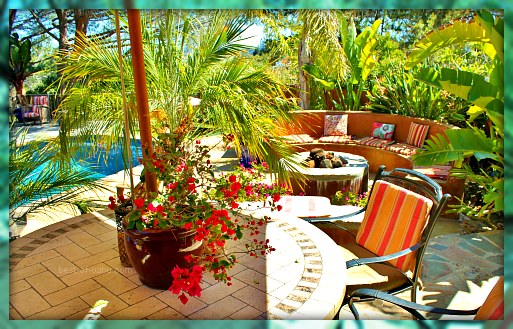 ---
New Oahu Vacation Rentals

---
Whether you're looking to stay right on the beach, in town, or on the mountainside, the opportunities are endless for Oahu vacation rentals, with all the new online booking sites that have surfaced in the past few years.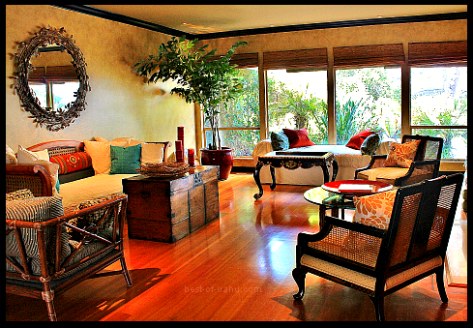 You can search hundreds of great home listings through home rental services such as VRBO, Homaway, & Flipkey, and also find some good Honolulu timeshare rentals by owner through SellMyTimeshareNow, which all are giving hotels in Oahu some good competition these days for your business.
You might want to consider vacationing like a local with your family and friends.  Oahu home rentals are a better way to enjoy each other's company with added benefits to using a fully furnished and equipped place.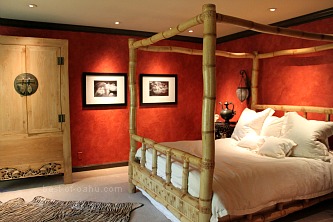 You'll find deals from under $100 a night to well over $10,000 to use an estate for the day…where do you fall?  The average price per night is $155 on Oahu.
Would you like to rent a house, condo, an in-law, or just a room in someone's house?

---
Ideal vacation rentals in Oahu Hawaii
---
While most of us are familiar with Waikiki and parts of the North Shore, much of the island still remains a mystery to most.
Consider booking your vacation at some of the less touristy parts of the island, including the Windward side, the West Shore, or more laid back parts of the North Shore.

---
The Windward side


Across the Pali Hwy, located on the eastern side of the island are some of the most beautiful beaches in the Oahu…and in the world for that matter!
Also referred to as the countryside, you will find charming communities that offer a good selection of Oahu vacation rentals.  They include the towns of Lanikai, Kailua, and Waimanalo.  Check out some great Kailua Beach Vacation Rentals!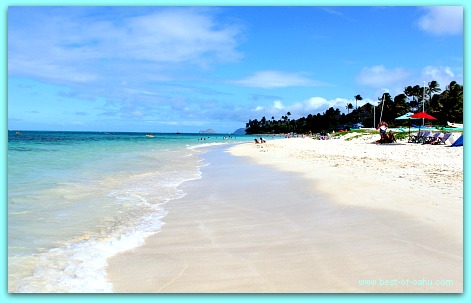 Lanikai gets the prestige for its beach homes and treasured and world renown stretch of powder sand beach.  Kailua next door has a small town square with great shopping, bookstores, and great dining options! 
Waimanalo, on the other hand, defines the countryside feel that it's known for, and has the best white sand beaches in my opinion!

---
North Shore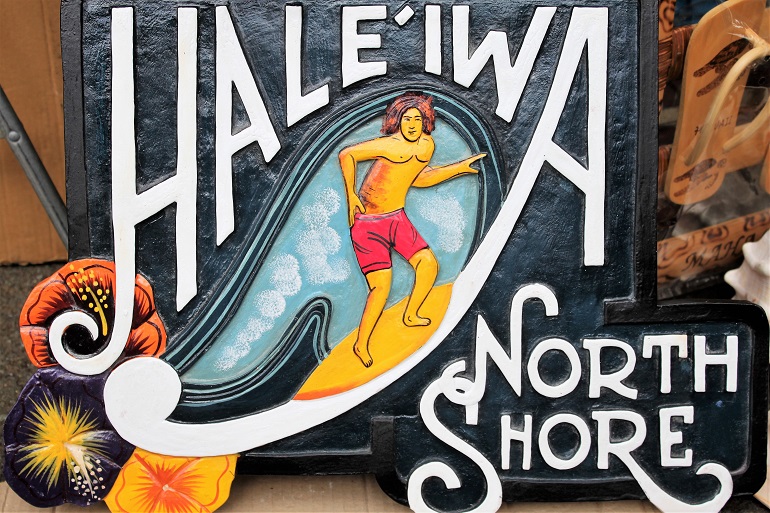 A trip to famous North Shore beaches, a stroll through old town Haleiwa, and indulging in Hawaiian shave ice & garlic shrimp are fond memories for many, who are here just for the day.  But planning your Oahu vacation rental in the North Shore offers a new perspective and island experience.

There is an endless stretch of beach known as "7 Miracle Mile Beach".  Although it can get busy in popular areas such as Ehukai (Banzai Pipeline), and Sunset Beach, most other areas where home communities exist will feel off the beaten path and quiet.
There's something to be said for being the first one to take a morning stroll on the beach or hear the waves crashing in the distance at night.
Check out some North Shore Vacation Rentals
---
Town-Side Honolulu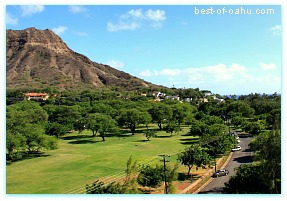 Still want to be part of the action but not in a hotel?  There are many Oahu vacation rentals located in Waikiki, downtown Honolulu, and around Diamond Head.  It gives you the opportunity to live like a local and be close to the best eateries, great shopping, and Oahu nightlife.

Check out some Honolulu & Waikiki Vacation Rentals!

---
West Side - Ko'olina & Beyond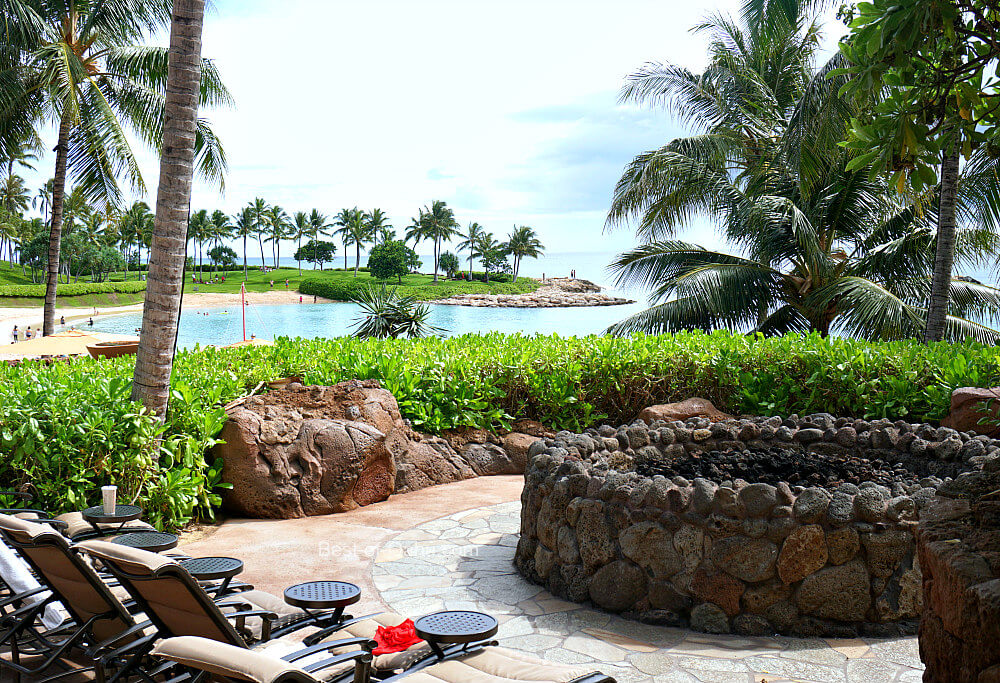 Ko'olina has become a destination all onto its own with its popular four ocean beach-lagoons, a premier Oahu golf course, the Marriott Hotel, and the new Aulani Disney Hotel.  The private community features some homes and condos that are also available as vacation rentals in Oahu.
Check out a few Ko'olina Vacation Rentals.

Head further north and it gets even more laid back and "local" as you approach Maili towards Makaha.  The beaches are beautiful with little to disrupt it.  Spend some time on beautiful Yokohama Bay, and explore the Ka'ena Point State Park.

---
Rent a Car to Explore
It is best to rent a car to get around when staying outside Waikiki.  Stores, restaurants, and attractions are usually located outside of most residential neighborhoods and will need some type of transportation to get to.  Learn more about renting a car on Oahu...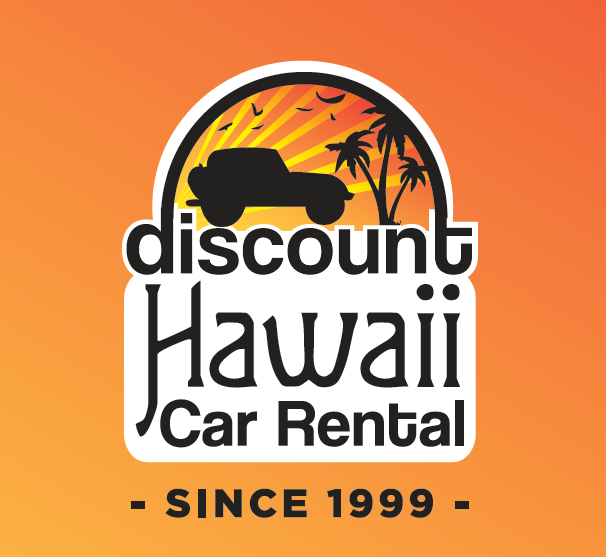 Return to Best of Oahu Homepage
Aloha & Enjoy!

Subscribe to receive Best of Oahu updates on events, updates, and new articles.  It's the closest way to paradise while you are away...
We will never sell or spam your information, and we'll respect your email privacy.