Home  /  Oahu Restaurants
Best Oahu Restaurants
Are you in search of the best Oahu restaurants?  With hundreds to choose from, it couldn't be more important to have a good list of the very best restaurants in Oahu to have the ultimate culinary experience.
Wherever you are on Oahu, there are tasty eats waiting for you!
Use this section to help find your best Oahu restaurant or special foods that will satisfy your cravings!
---
A majority of the best 4 star Oahu restaurants reside in the heart of Honolulu!  You will find world class chefs, creating some amazing fusion creations in renowned Honolulu restaurants such as:  Roy's Restaurant, Merriman's, and Chef Mavro & Hoku.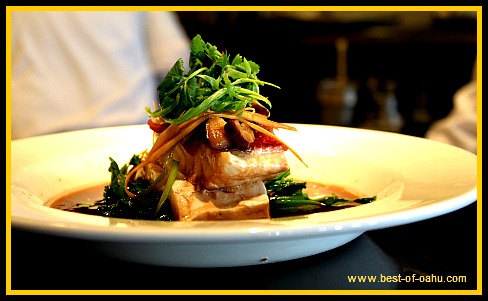 You can also discover other great Honolulu restaurants in the Chinatown & Kakaako areas and the Ala Moana area, including Doraku, Moku, Shokudo and Chef Chai.
With a great selection to choose from, we've dedicated a whole page just for Honolulu restaurants.
Merriman's has joined Kaka'ako Ward Village.  Well renowned for its successful Poipu, Kauai location, and slated to do very well in their new 6,000 sq ft space in Oahu.  They are located on the ground floor of 1108 Auahi St., Honolulu.
---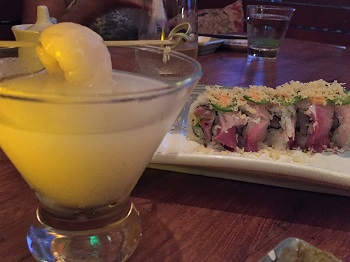 Finding a place to eat in Waikiki is not hard, but discovering the best restaurants available can be a challenge.

Skip the chain food and discover some island memorable experiences including Dukes, Michel's, Herringbone, and Hy's Steak House.
As easily as you can get lost in the thousands of shops that encompass this city, I feel the same about the hundreds of choices of Waikiki restaurants that you can choose from.
---
There are some good restaurants that come with ocean views and lively activity, such as Duke's Restaurant & Barefoot Bar or Hula's Grill Waikiki.
Kapahulu Avenue is considered Waikiki's restaurant row and a cheap eats haven for the locals.  You will find some of Oahu's best plate lunch houses including L&L Barbeque, Zippy's Restaurant and Obama's favorite spot, Rainbow Drive In.
Don't miss Leonard's Bakery, which sells one of the best treats in all of Hawaii, the Portuguese donuts known as the hot malasadas.   5:30am to 9pm Daily

We have assembled a short list of the best Waikiki Restaurants for you!
---
Chinatown District
---
Pig and the Lady $$$


Honolulu has a new favorite restaurant in the Chinatown district, and the word is getting out quickly!
Executive chef and owner Andrew Le has shared his vision of taking Vietnamese cuisine to the next level, fusing different cultural influences, and creating some of the tastiest gourmet dishes in town!

I'm a huge fan of their Bone Marrow Pho with smoked brisket!  Have fun with the menu that is always changing, but be sure to order some Laotian Twice Fried Chicken Wings!
Reservations recommended   Lunch $$  Dinner $$$
Open Mon – Sat 11:00 AM to 9:30 PM, Sun 11 AM to 4 PM
Phone – 808-585-8255 83 N. King St, Honolulu
Check out more – www.thepigandthelady.com
---
Make you own chocolate bar experience!  Sign up for fun an hour workshop in Chinatown or Kailua, learning about the chocolate making process, and create your own unique bar using spices and/or fun ingredients.  Reserve your spot now...

---
There are not a ton of restaurants on the North Shore of Oahu, but there are a few worth mentioning! 
Haleiwa Joe's, Beach House by Roy Yamaguchi, and the Haleiwa Beach House are the spots where you can relax while watching the sunset and enjoy a memorable meal.
Shrimp Trucks and roadside Huli Huli barbecue keeps it simple yet delicious.  And there are few other note worthy North Shore Restaurants you should consider during your visit!
---
Northshore Treats
---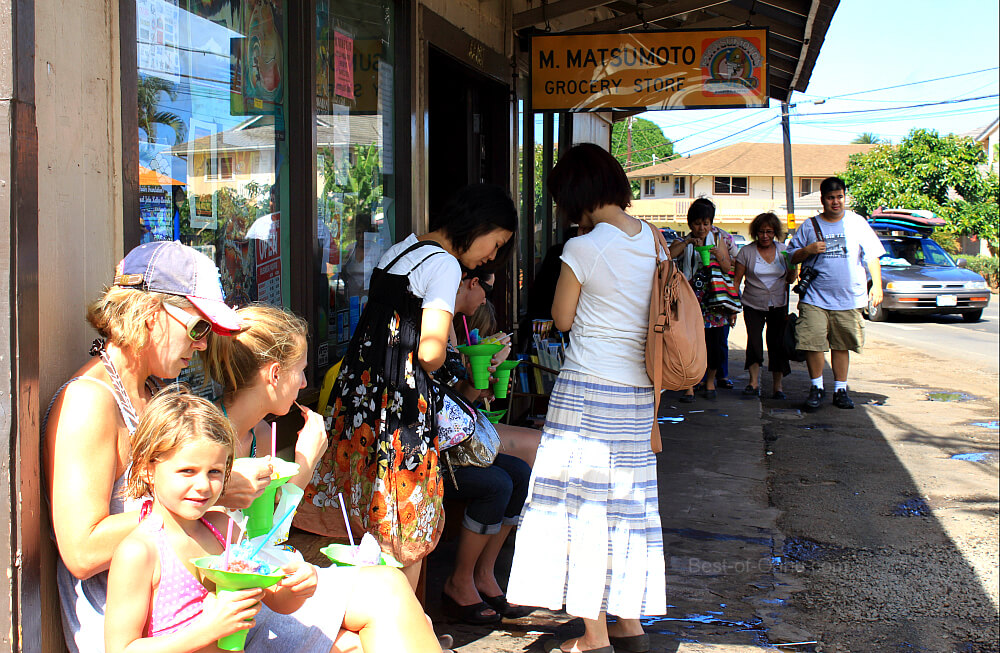 Lilikoi, Mango, and Pineapple are my choice of flavors when I grab a Hawaiian shave ice on the North Shore!  Just make sure you request a scoop of vanilla ice-cream in the bottom of your cup to make it complete.
Yes, it's hard to drive through Haleiwa without making a stop to at least quench your sweet tooth with a shave ice from Matsumoto's.  Otherwise, you'll be dreaming about it the whole way back to Waikiki.  $ Always!
Location:  66-087 Kamehameha Hwy, Haleiwa HI - Phone (808) 637-4827
Check out more at MatsumotoShaveIce.com
---
Ted's Bakery $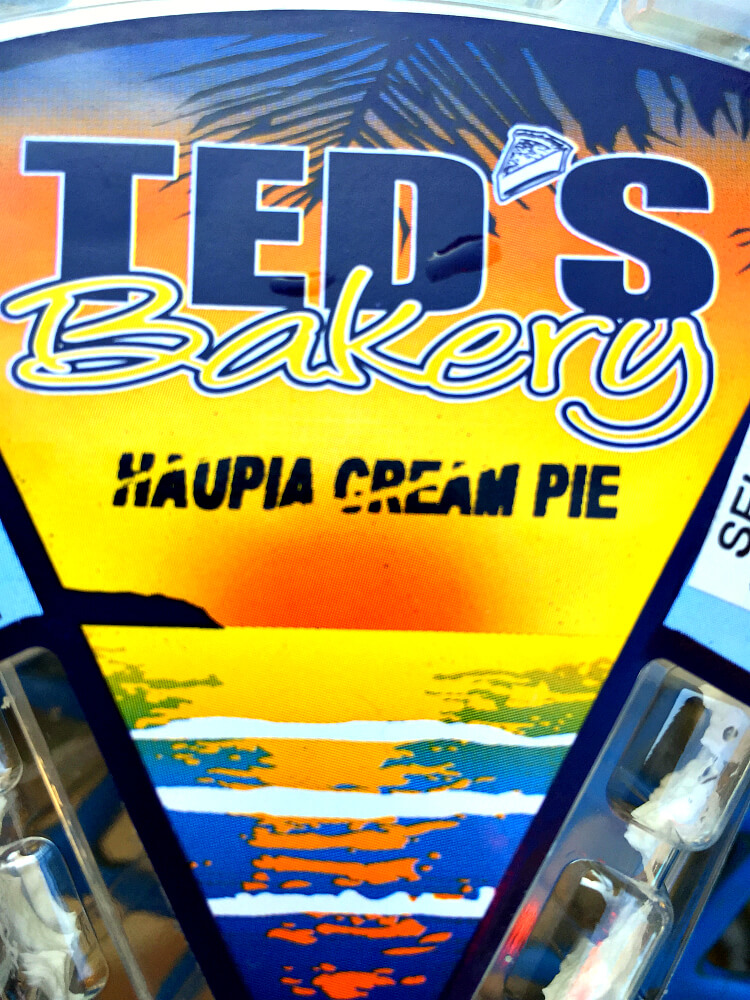 Famous by local standards, this is definitely the best pie you will taste on the island!  It's just not pie, but flavors you will not taste elsewhere, including Coconut Haupia and Chocolate Haupia.  You can buy a $3 slice to take with you, but you might kick yourself for not picking up a whole pie! -  $
Location:  59-024 Kamehameha Hwy, Haleiwa HI - Phone (808) 638-8207
Check out more at Tedsbakery.com
---
Maui Brewing Co Sriracha Aioli Fries
Like the North Shore, Kailua Town has a couple small square blocks with a few select Oahu restaurants worth mentioning.  You have 4 of the best breakfast spots on the island including Cinnamon's, Boot & Kimo's, Moke's Bread & Breakfast, and Over Easy!  Check out more on the best Kailua Restaurants...
---
Hawaii Kai Restaurants
If you are headed out to Hanauma Bay, nearby Sandy Beach or out to Makapu'u Point, you have a few really good choices waiting for you in the last town, known as Hawaii Kai, before heading up Koko Head and into a less urban part of Oahu.
---
Roy's Restaurant - Hawaii Kai $$$$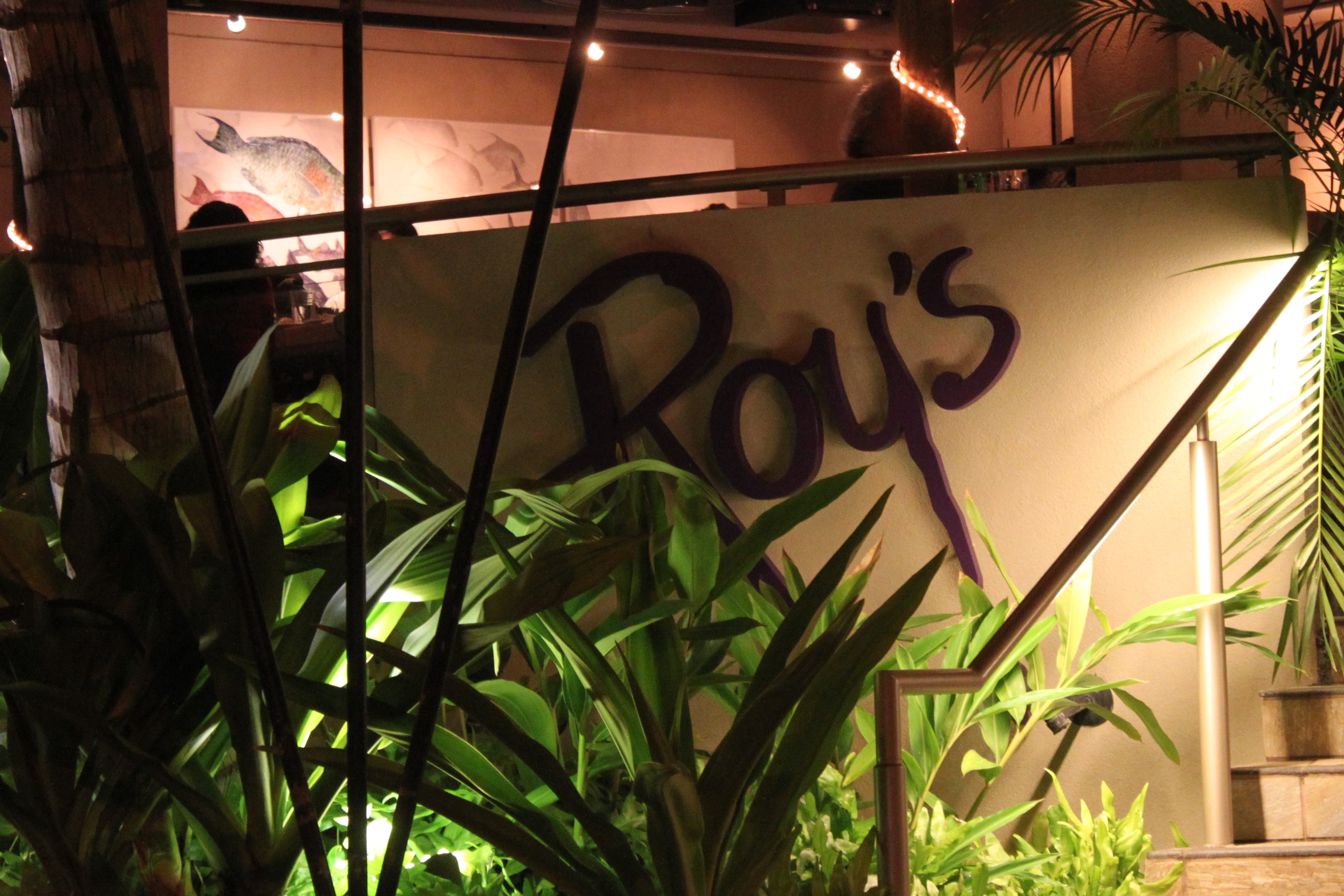 Roy Yamaguchi is one of Hawaii's most renowned chefs on the island, and a pioneer of East meets West fusion cuisine in Hawaii.  It is a treat to sit down to savor almost anything on his menu, but it's a shame not to order the fresh catch of the day!
Hawaii Kai was Roy's first location, and now one of many locations that uphold his high culinary standards.
Don't miss dessert!  Roy's signature Chocolate Molten Lava Cake is to die for!  Along with a cup of fresh Kona Brewed Coffee…you might want to start with this first! 
$$$ Dinner only
Location:  6600 Kalanianaole Hwy, Hawaii Kai, HI - Phone (808) 396-7697

Check out more at Roy's Restaurant.com
---
Kona Brewing Company $$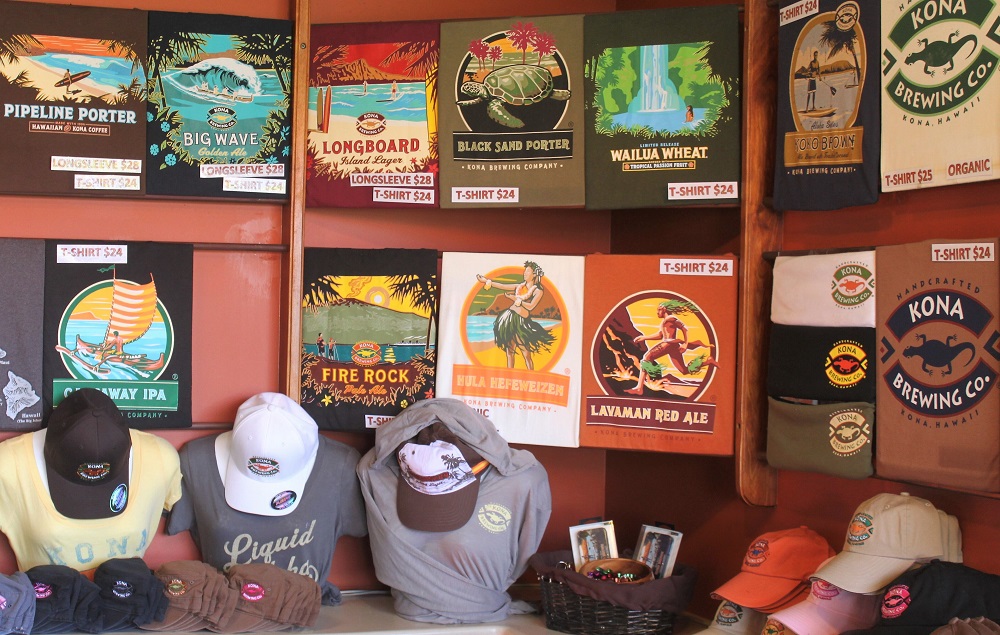 This is the closest restaurant you can get to Kona without an extra flight!  Yes the original Brewery resides in the Big Island, but they built a beautiful 7000 sq ft brewery restaurant on the Hawaii Kai Koko Marina.
It's easy to get a table in their outdoor dock seating area, where you can order some ono pupus (appetizers) and taste their home brews such as Longboard Island Lager, Pipeline Porter and the Wailua Wheat.
They are also known for making Spent Grain Crusted Pizzas that offer a tasty unique twist. 
$$ Lunch & Dinner


Location:  7192 Kalanianaole Hwy, Hawaiia Kai, HI - Phone (808) 396-5662

Check out more at KonaBrewingCo.com
---
---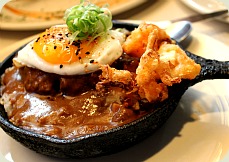 Discover the best Oahu breakfast restaurants!  From old staples including Rainbow's Drive In & Leonard's Bakery to new upcoming hits such as Koko Head Cafe & Yogur Story, there are some incredible dishes around the island to start off your morning!  Click here to see a review on the best Oahu breakfast restaurants!
---
Best Cheap Eats $
---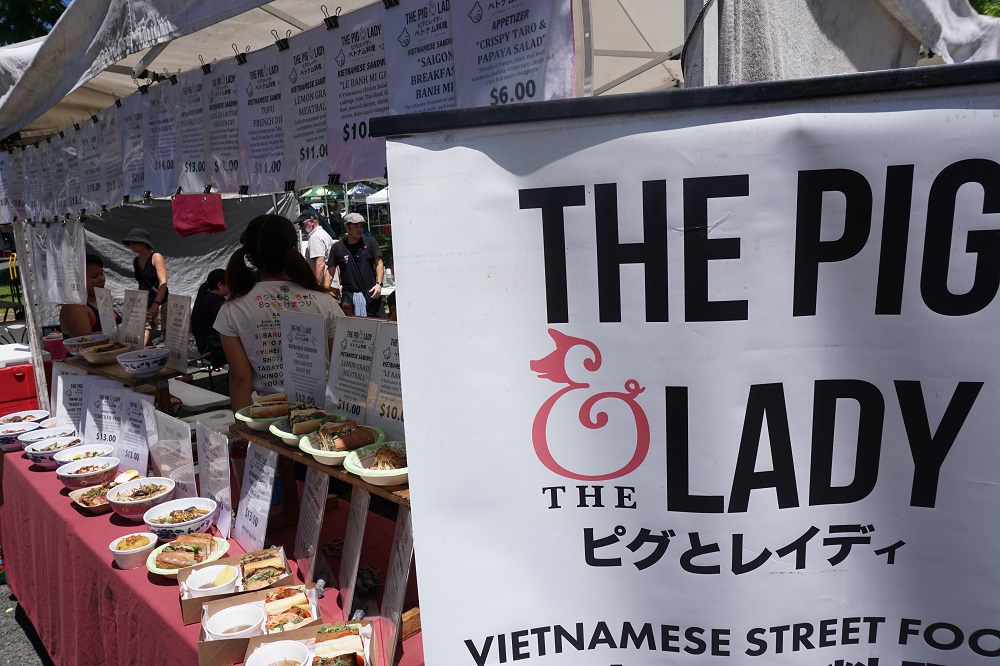 Located on the side of Diamond Head, the KCC Farmers Market is special popup market that takes place on Saturday mornings and Tuesday afternoons.  Definitely check it out if you're around!
You'll find fresh fruits, vegetables, and flowers in abundance, but it's the local goods and unique finds that I'm interested in.
There are also lots of great food booths to choose from as well.  Look for the Pig and the Lady (rated as one of the best Honolulu restaurants) food booth...their sandwiches and noodle dishes are incredibly delicious!
Location - Kapi'olani Community College, 4303 Diamond Head Rd, Honolulu
Times - Tue 4 PM to 7 PM, Sat 7:30 AM to 11 AM
---
Ethel's Grill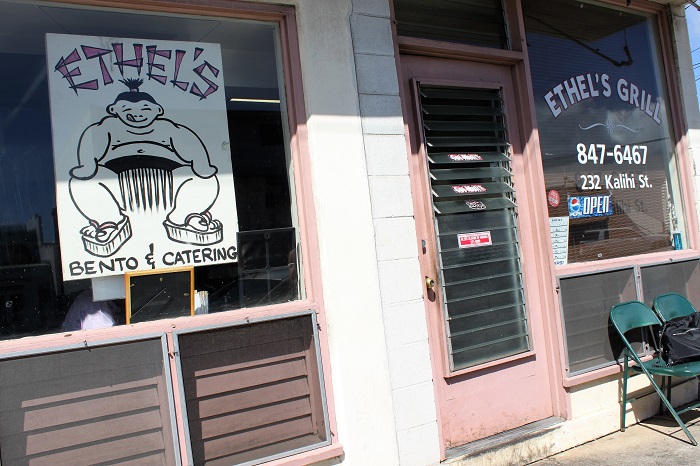 Local food at its best!  This is where the top chefs on the island come after their shifts!  The meals I've eaten at this hole-in-the-wall Oahu restaurant in an industrial neighborhood are nothing shy of being top notch and onolicious!  Da best brah!
Breakfast & Lunch
Location:  232 Kalihi St, Honolulu, HI
Phone (808) 847-6467
Check out more Ethel's Grill reviews.
---
Hula Dog


Originally opened as the famous Puka Dog, and now renamed "Hula Dog".  Whether Puka or Hula Dog, it's still the best hog dog in all of Hawaii!
It's a hot dog dropped into a fresh hoagie roll, coated with a unique tropical relish and some lilikoi (passion fruit) mustard.  Writing about it does not do it justice…it's one of those exotic island treats that you simply have to  experience yourself.  Hula Dog just relocated as the Waikiki International Market Place closed. The original one was started in Poipu, Kauai.
Open 10am to 10pm
Location:  2370 Kuhio Ave, Waikiki HI - Phone (808) 303-4452
Check out more at HulaDogHawaii.com

---
A lot can be said for a good bowl of ramen.  It's fast, delicious, and falls under cheap eats.  A savory over-night slow cooked broth, perfectly cook tea eggs, and smoky char siu pork belly for starters.
Check out Honolulu Ramen spots...
Hawaii is known for this delicious bowl of comfort food, and there are a good handful of Honolulu ramen restaurants that do it best.  Discover how Goma Tei, Wagaya, Junpuu, and others conjure an amazing bowl of ramen and separate themselves from the rest…
---
---
It's not good for the waistline, but easy on the wallet, and incredibly satisfying.  I can best describe a Hawaiian plate lunch as a fast home cooked meal that consists of white steamed rice, plain macaroni salad and a main entree dish such as Teriyaki Beef, BBQ Chicken and fried Mahi Mahi fillets.
The combination of the 3 items is quite complimentary and will keep you spearing through each for a perfect mouthful!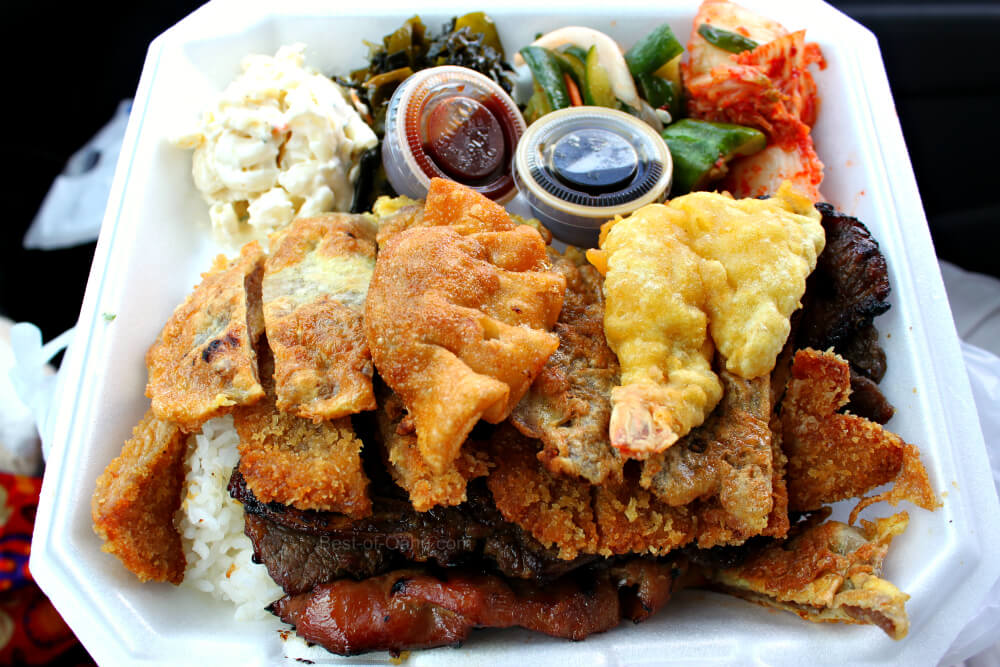 Everyone has his or her own favorite Plate Lunch house, but L&L Barbecue, Zippy's and Rainbow Drive In are the local faves.  All three Oahu restaurants can be found above Waikiki on Kapahulu Avenue. 
L&L BBQ, Zippy's Restaurant, and others are large chains that can be found through out the island, including Kailua, Hawaii Kai and the North Shore.
---
---
Poke is more of a treat, but I tend to make it a meal sometimes.  Ahi Poke is freshly sliced up raw AAA grade Hawaiian Yellow Fin Tuna, that is marinated with select ingredients such as shoyu (soy sauce), sweet Maui onions, sesame oil, sea salt, and limu (seaweed).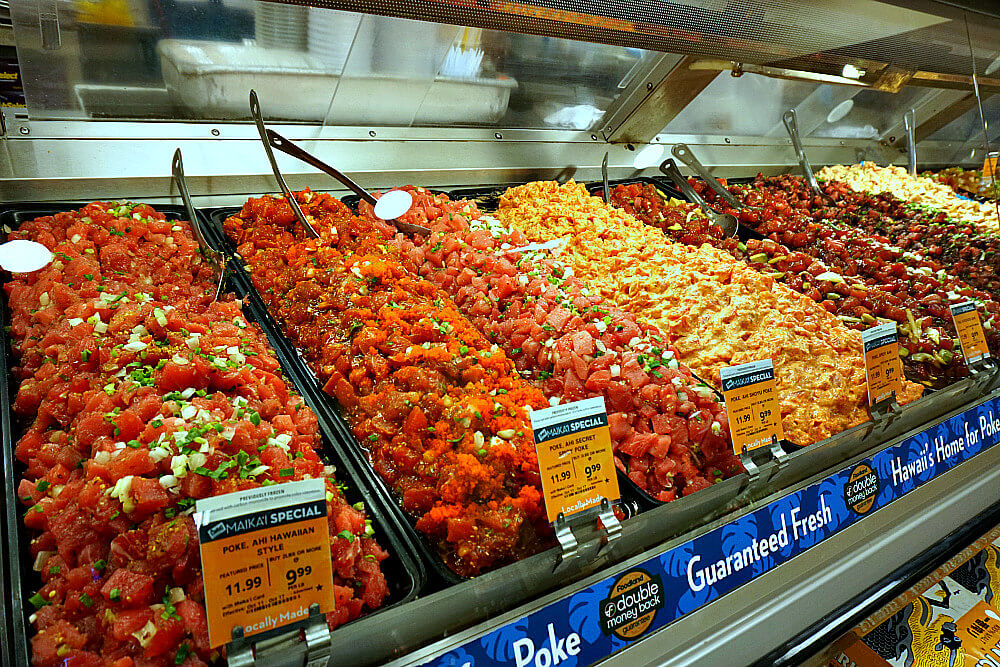 Growing up, you only found it in a few fresh fish shops around the island, but today you can find it bars, restaurants, grocery stores, and specialty Hawaiian Poke shops.

One of the simple pleasures I enjoy today is picking up a few different styles of Poke along with some cold beers and finding a beautiful coastal spot to enjoy it!
Hawaiian Poke is not just made with fresh tuna, however.  It is also made with octopus, shrimp, blue crab, or squid.  Marinated in the same manner, these other types of poke are also very tasty!
Believe it or not you can find some of the best and freshly made selection of Hawaiian Poke in the local supermarkets, like Foodland and Safeway.  Request a side of chili water sauce to go along with your order.  It will kick it up a notch without being too spicy.  If you need more fire, grab a Tabasco from one of the grocery aisles!
Review the BEST Hawaiian Poke spots.
---
Honolulu Food Tour - Eat Like a Local!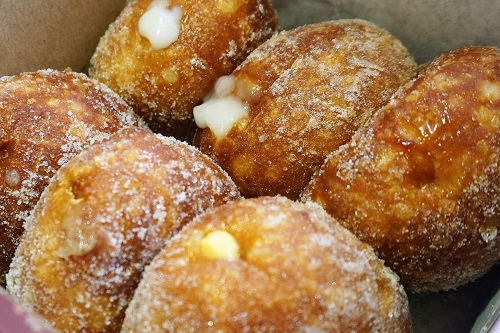 Spend 4 to 5 hours touring hole-in-the-wall eateries located just beyond  Waikiki.

Visit some of Hawaii's gems, and learn a little culinary history, while exploring the different cultures that make up our island. Taste local favorites like Spam Musubi, Ube, Poke, Malasadas, and island plate lunch hits!

These are small-group tours, to help keep the experience personalized, so make sure to sign up early if interested.  Book an Aloha Food Plate Tour Now!

---
Happy Hour Time for Foodies !!!
Drinks always comes to mind at happy hour, but keep your eyes open for some amazing deals and steals to be found on the food menus.  Below are my favorites!
---
Buho Cocina y Cantina $$


An important element of happy hour is the environment.  Buho Cocina y Cantina does just that...providing an open air modern bar located on the top 3rd level overlooking the action below on Kalakua Blvd.  The loungy chairs, glass firepits, canopies, and modern decor helps create the mood you're looking for!
Happy Hour is 4pm to 7pm (perfect sunset hour) & 10pm to close
$3 Tacos - $5 Pupus - $5 Drink Specials
Open Daily from 11am to 1pm   Check out more at Buhocantina.com
Location:  2250 Kalakaua Blvd, Honolulu, HI Phone (808) 922-2846
---
Shokudo $$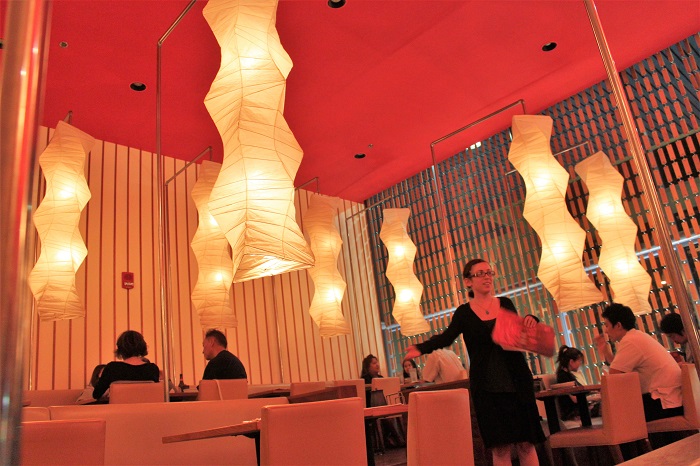 Iron chef, eat your heart out!  The Japanese fusion creations being served at this modern hip restaurant has to be the best on the island.  You would never think so reading their plain descriptions on the menu! But don't be fooled, the food at Shokudo is "broke da mouth onolicious"!

The food is very reasonable to begin with, but only gets cheaper with a special $3.00 menu that is presented between 4 and 6pm and 10:30 to midnight.
$ Happy Hour, $$ Lunch & Dinner
Location:  1585 Kapiolani Blvd, Honolulu, HI Phone (808) 941-3701
Check out more at ShokudoJapanese.com

---
Gyu-Kaku $$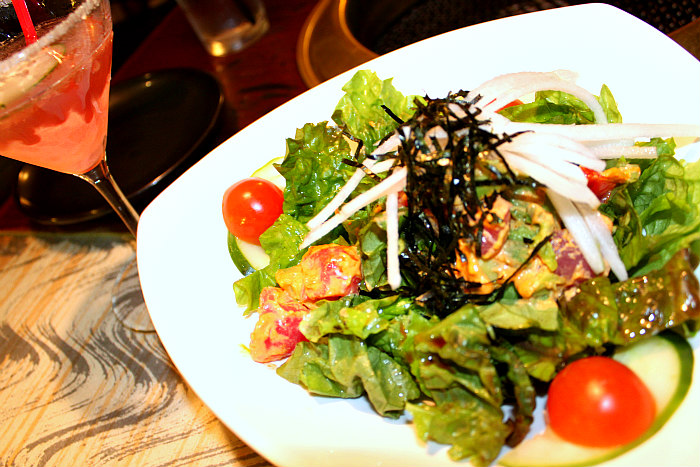 Signature Japanese BBQ!  Come hungry and get ready to grill your own food at your table.  They marinate the meats and you do the work.  Sound like work, but it's fun!

It only gets better when you stretch your appetite out past 9pm, or before 6:30pm when the menu and drinks become half off!

$$ Lunch & Dinner
Locations: 
307 Lewers St., Waikiki HI - Phone (808) 926 2989
1221 Kapiolani Blvd, Honolulu HI - Phone (808) 589-2989
Check out more at Gyu-Kaku.com
---
Aloha & Enjoy!

Subscribe to receive Best of Oahu updates on events, updates, and new articles.  It's the closest way to paradise while you are away...
We will never sell or spam your information, and we'll respect your email privacy.