Home  /  Honolulu Attractions

10 Best Honolulu Attractions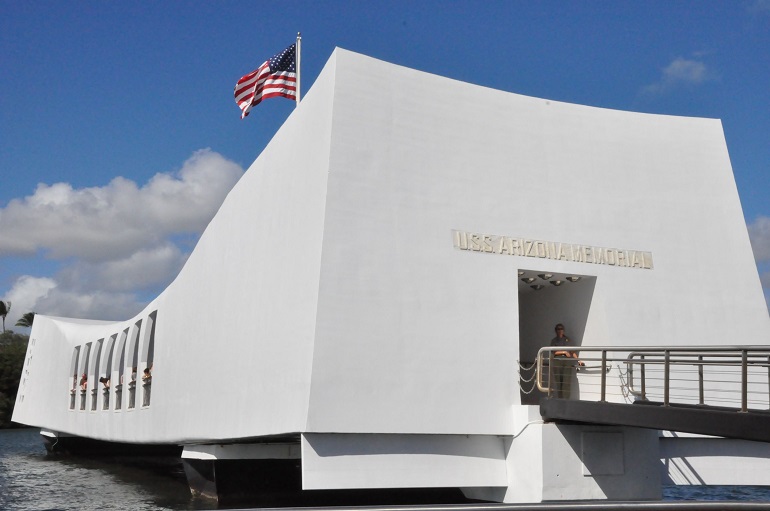 There are some great Honolulu Attractions to discover, experience, and remember when visiting Oahu!  From the simple pleasures of visiting the popular Waikiki Aquarium and the Honolulu Zoo, to swimming with the many colorful Hanauma Bay Oahu fish, there are some wonderful Oahu Attractions worth discovering.  Once you've had enough sun & sand and need a little break, and looking for other things to do in Oahu, you can learn some of Hawaii's history at Pearl Harbor, the Iolani Palace Honolulu , Pali Lookout, and the Bishop Museum.
---
Marine Life & Animals
---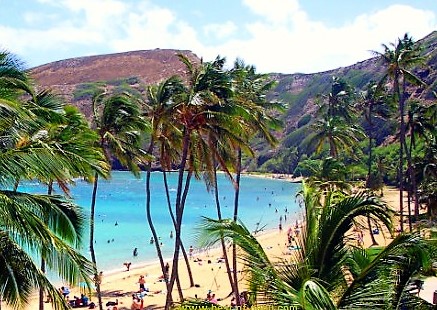 I can't recommend a better way to view Oahu's colorful array of tropical fish, than jumping right into the water with them!
The volcanic crater that once exploded into a crescent moon-shaped beach, is home to hundreds of Hanauma Bay fish and marine life.
Hanauma Bay Oahu is located just a half hour outside of Waikiki.  It's worth an early start to beat the crowds that seek this popular Honolulu attraction daily.

---
---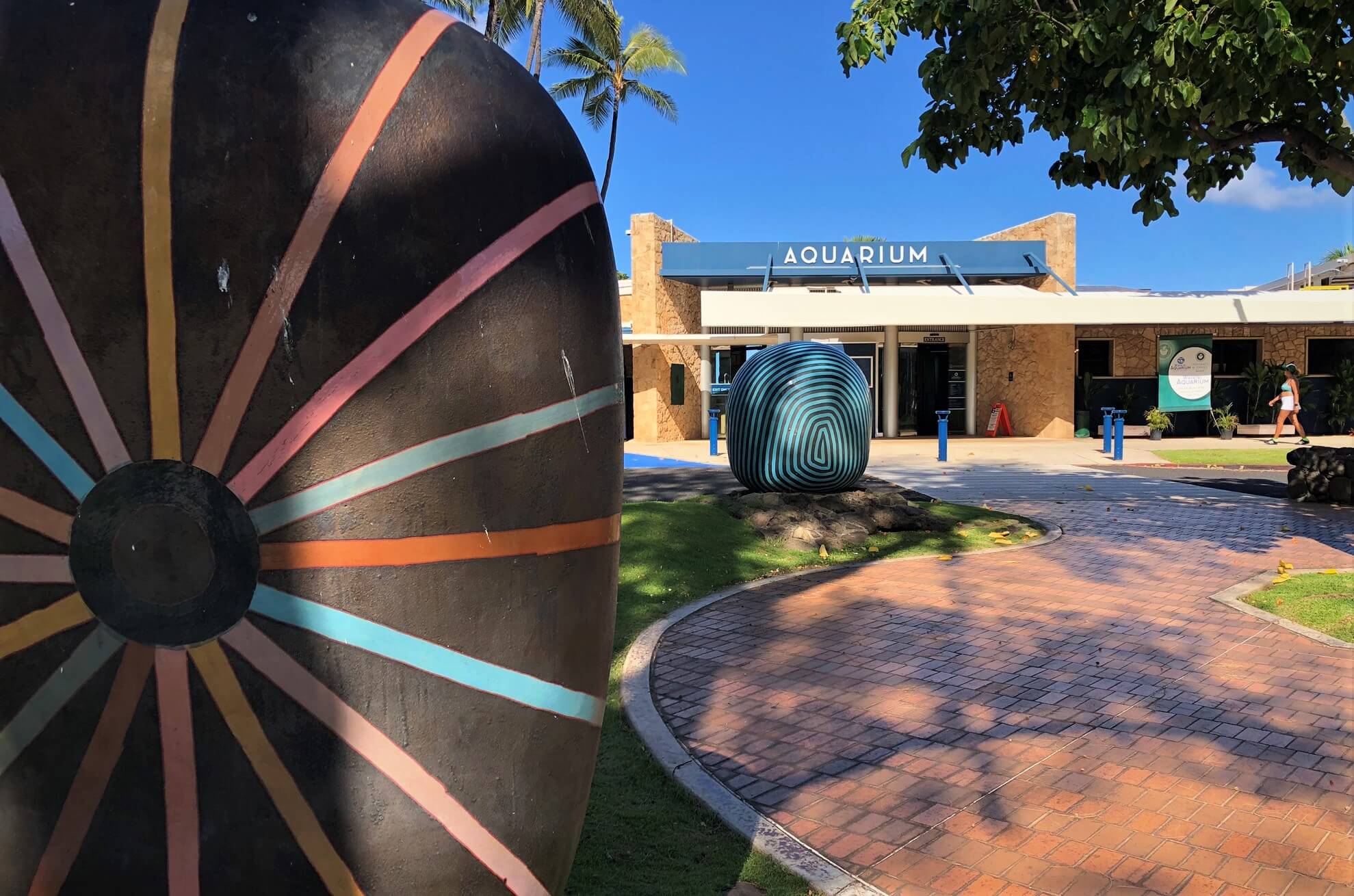 Originally built in 1904 and remains as today's 3rd oldest Aquarium in the world, the Waikiki Aquarium still attracts big crowds everyday–both local and visitors.
How's this for Honolulu attractions...the aquarium hosts an impressive 3,500 species of Hawaiian marine life and fish, including monk seals, octopus, squid, reef sharks, jellyfish, crabs, sea horses, and hundreds of colorful reef fish.

The Waikiki Aquarium is located across from Kapiolani Park next door to the Waikiki Natatorium War Memorial and San Souci Beach.  It's a fun activity for the whole family!

---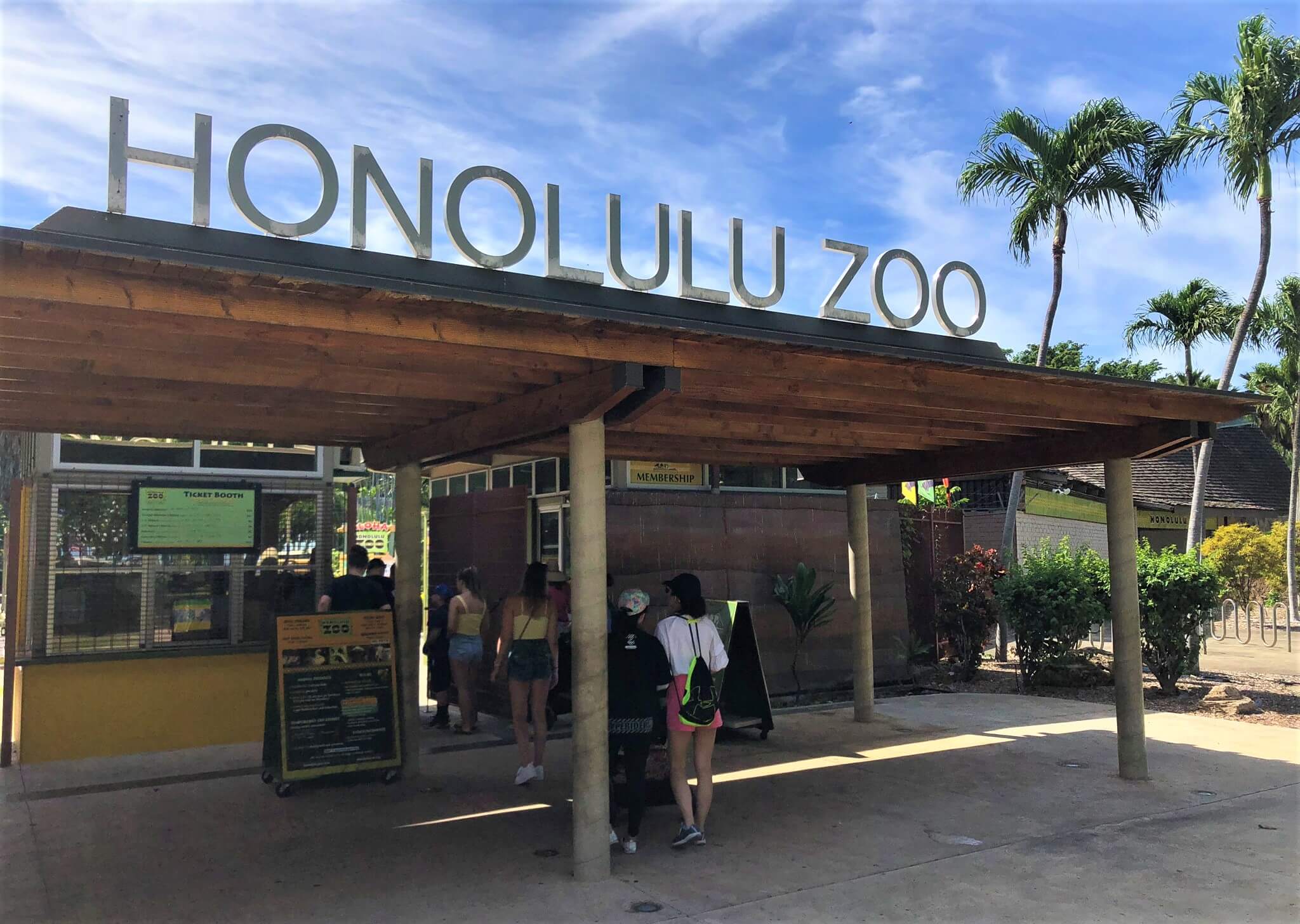 The Honolulu Zoo is very popular amongst the Honolulu attractions!
You may forget for a moment that you are actually in Hawaii once you step into the zoo and into the African Savannah, or the Reptile Garden, and a bird sanctuary.

Don't forget to take the kids to the Keiki (kid) section of the zoo...

The monkeys, elephants, giraffes, zebras, cheetahs, lions, alligators, tropical birds and many other zoo members will be waiting to greet you with aloha!
The Honolulu Zoo is located just after the long stretch of Waikiki Hotels, and just before you enter Kapiolani Park.
---
Honolulu Attractions & Museums
---
Take a moment to pay respect and honor to the soldiers who fought and perished during the battle that took place at Pearl Harbor – a moment  in history that sent shock waves around the world. Sign up for a small group tour and avoid long lines.

The Arizona Memorial and the Missouri Battleship monuments have a powerful presence that will leave you in awe and full of emotion.

Visiting Pearl Harbor is a great half to full day excursion – one that you should plan accordingly and start very early in the morning.  It's the most visited site amongst other Honolulu Attractions.  Pearl Harbor is an amazing lesson in history for the entire family.

---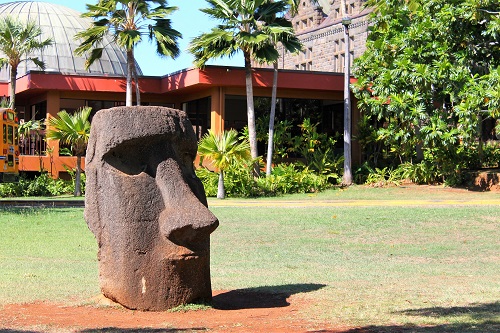 Built in the late 1800's the Bishop Museum has an amazing collection and preservation of the Hawaiian Islands and the Polynesian culture.
The newly renovated great hall is an interactive experience with an active erupting volcano, an ancient cave to explore, an impressive collection of shark skeletons, hula demonstrations and fun workshops…and much much more.

Located just 15 minutes outside of Waikiki, the Bishop Museum in Honolulu is a fun, educational, and life enriching experience for the whole family.

Check out the top 12 Oahu background images for Zoom and other virtual meets, computer screen savers, Pinterest favorites, and more.

---
This amazing National Historic Landmark in downtown Honolulu was originally built by King Kalakaua in 1882.
It became the official residence of Hawaii's intriguing monarchy.
King Kalakaua and his sister, Queen Lili'uokalani, who later became his successor, enjoyed this opulent and grand  palace as their official residence.  Ironically, and shortly after it was built, Hawaii's monarchy was ended and Queen Lili'uokalani was imprisoned in her very own Iolani Palace.

The Iolani Palace was lovingly and meticulously restored to its former glory so you can enjoy a piece of Hawaii's royal heritage!

I recommend taking a guided docent tour, which you can schedule ahead of your visit.  The tour is inexpensive and fascinating to listen to, as you walk the Koa wood floors and explore the grand halls and rooms that are full of Hawaiian history.
---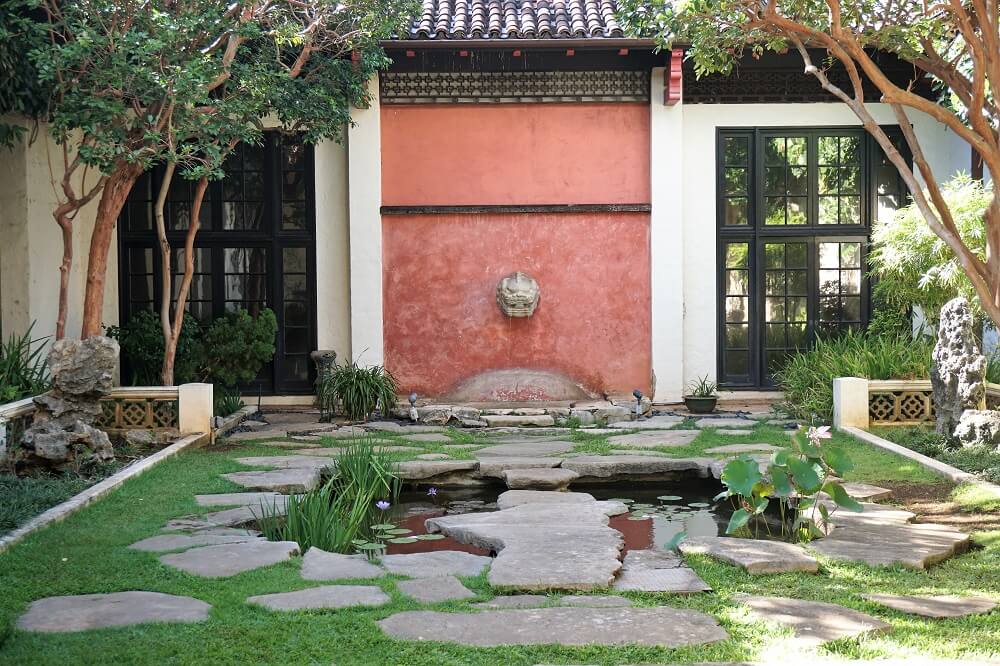 An impressive display of 50,000 pieces of Asian, European, American, and Polynesian art!
The Honolulu Museum of Art was founded in 1927 by Anna Rice Cooke, who converted her Missionary home into a museum, which continues to grow over the years. 

Today, you'll find a gift shop, an outdoor café, a 280 seat theater, and many more extensions on and off site! 

Explore the many different gallery rooms that have a nice flow and elegantly display the artworks.  The Museum design itself has a Spanish Moorish architecture that's photogenic and considered artwork itself!
900 South Beretania Street, Honolulu - Phone 808-532-8700
---
---
Scenic Spots
---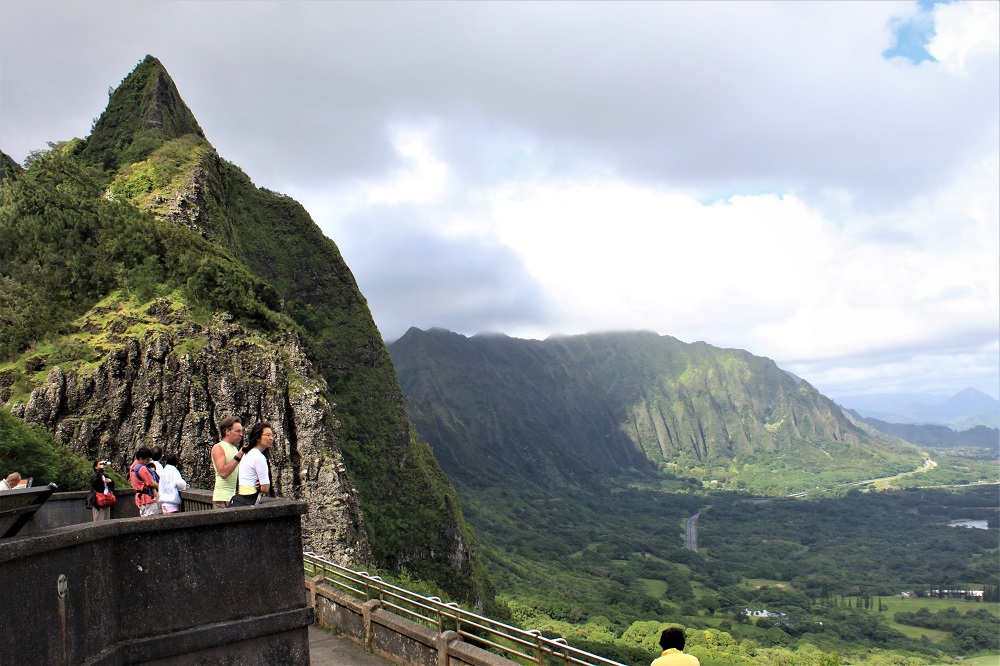 Not far from Waikiki, and just a quick drive up the lush Nu'uanu Valley, is the famous Pali Lookout.
This Honolulu attraction provides some of the best views of the eastern side of the island, from Kailua to Chinaman's Hat in the far distance.

The lookout sits about 1200 feet up from the majestic blue Pacific Ocean below, and surrounding by 3000 foot skyscraping Ko'olau Mountains in the  background.
The scenic lookout is also located in an area of great significances in Hawaiian history, as one of the largest and fiercest battles took place.  Learn about King Kamehameha I and his conquest to unite the islands.

---
Honolulu Attractions in Neighborhoods
---
New Kaka'ako & Historic Chinatown


Chinatown and Kaka'ako neighbor each other and have become Oahu attractions themselves, with the surge of new Hawaiian art galleries, boutique shops, dynamic restaurant, bars and clubs.

These town-side neighborhoods are evolving areas where new hip life is starting to occupy the century old buildings.
Mixed in with the farmers market, beautiful flower lei stands, lots of building mural paintings, and rustic character of the surrounding buildings, Chinatown Honolulu and New Kaka'ako have become Oahu destinations worth visiting.
Chocolate Bar Creation Class
Make you own chocolate bar experience!  Sign up for fun an hour workshop in Chinatown or Kailua, learning about the chocolate making process, and create your own unique bar using spices and/or fun ingredients.  Reserve your spot now...

---
Things to do in Waikiki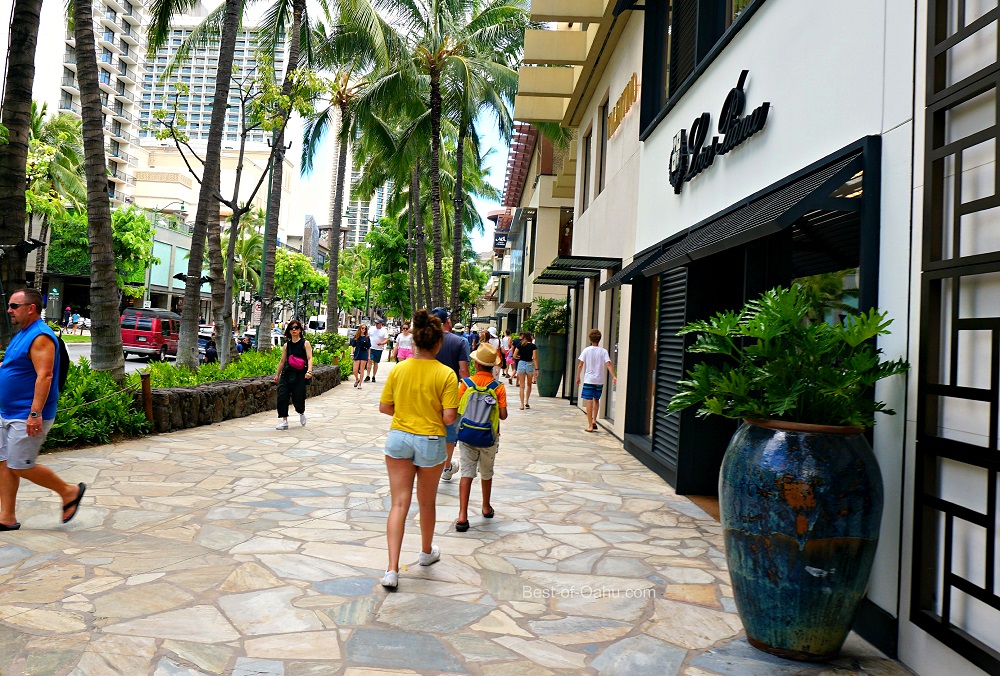 I'm sure you don't need me to tell you that Waikiki is one of the most popular Honolulu attractions and perhaps the most well-known, but I would love to take a moment to point out a few unique points of interest in this bustling city.

Take a stroll along Waikiki Beach and check out the old surf racks with hundreds of vintage surfboards.

Perhaps you might be inspired to take surf lessons and experience some of the most gentle and consistent beginner's waves in Oahu.
Don't forget to check out some of the bigger main attractions like the Honolulu Zoo and the Waikiki Aquarium with the family.

---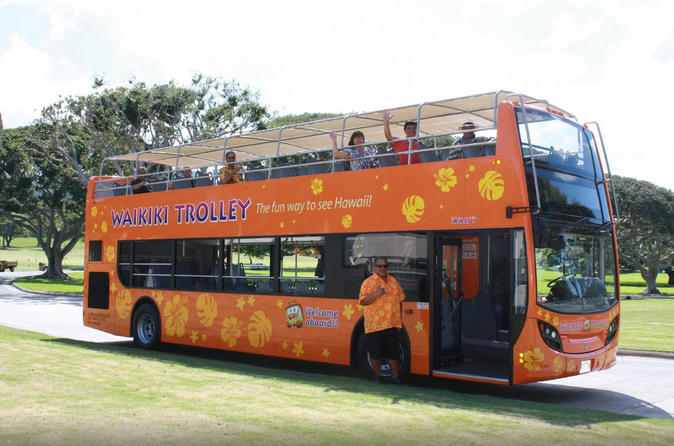 The Waikiki Trolley visits many of the featured Honolulu Attractions. There are 4 different routes to explore including: Scenic Tour, Historic Tour, Shopping Tour, and the Island Tour. Tickets start around $9 for a child day pass, and go up to $25 - $49 for an Adult 7 day pass. 
---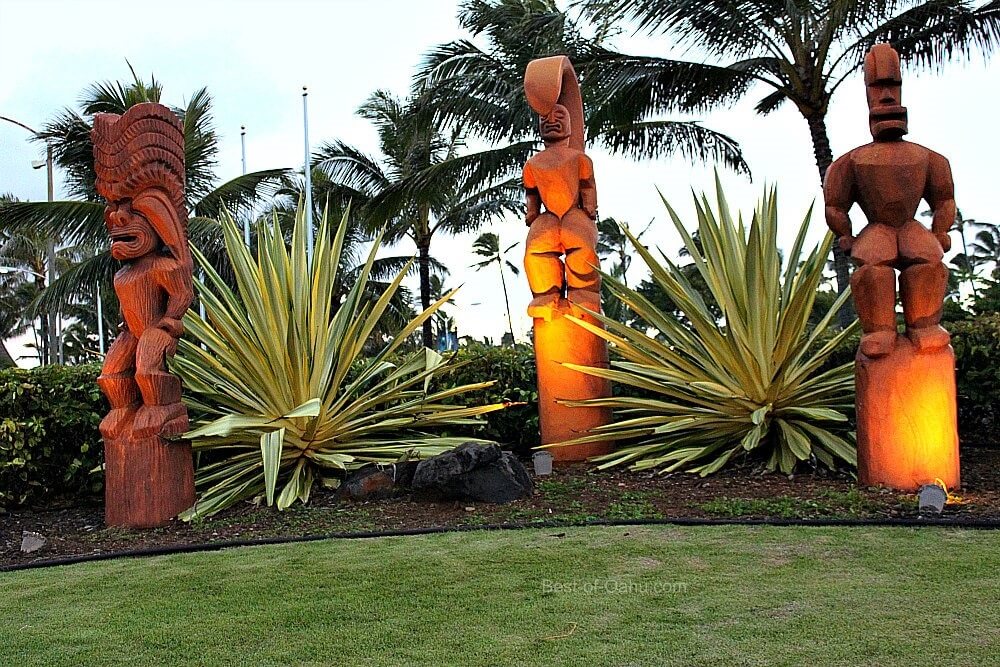 Also take time to check out the top 10 Oahu Attractions.  Find your favorites and see how they rank in popularity.  Can you guess what the number 1 attraction is?

Return to Best of Oahu Home Page
Aloha & Enjoy!

Subscribe to receive Best of Oahu updates on events, updates, and new articles.  It's the closest way to paradise while you are away...
We will never sell or spam your information, and we'll respect your email privacy.