Waikiki Aquarium
Waikiki Aquarium is one of the popular things to do in Oahu amongst the many Honolulu attractions for visitors in Oahu.  Located next to a living coral reef, this award winning aquarium in Waikiki will delight you with multi-colored tropical fish, monk seals, reef sharks, live corals, and much more!

The Waikiki Aquarium has re-closed at this time do to social distancing fears.  When they re-open in the fall, tickets must be purchased online, and new social distance rules with mask wearing requirements apply.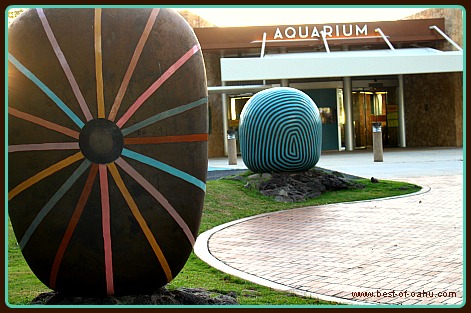 Recognized as the 2nd oldest aquarium in the United States, the Waikiki Aquarium was first built in 1904.  2020 marks the 116th anniversary of the Honolulu Aquarium.  It is part of the University of Hawaii today and has been designated as the Coastal Ecosystem Learning Center for the Pacific Island Region of the Coastal America Partnership.

The exhibits at the this Honolulu aquarium consist of about 3500 marine animals, and is visited by over 350,000 visitors per year.  All programs are focused on Hawaiian and tropical Pacific aquatic life.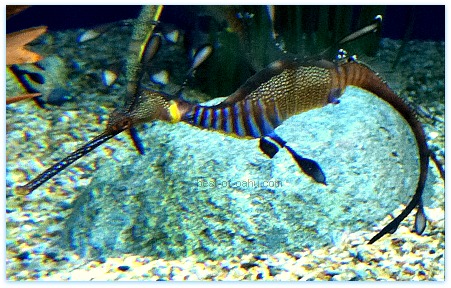 Make sure to check out the new Sea horse exhibits.  There are 9 displays of these precious and rare syngnathid species, including the popular sea dragons, pipefish, and other beautiful and colorful types of exotic seahorses. A couple sea horse nursery tanks are currently on display.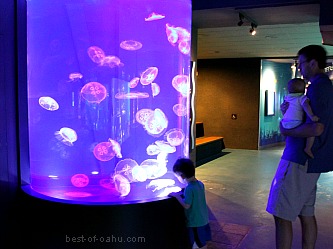 The Waikiki Aquarium Jellyfish exhibits are quiet peaceful and mesmerizing.  I could spend all day in front of their circular roundabout filled with Moon Jellyfish.  Lagoon Jellies are on display as well.

Also new on display are the Green Sea Turtle Exhibit, and the Northwestern Hawaiian Islands Exhibit.  Don't miss one of the rarest fish in the ocean that happens to be on display, the Pepperment Angel Fish.

A fun element of this century old aquarium are the different types of exhibits that have evolved over the years.

Take time and explore all the exhibits.  You might even find a scuba diver attending to the tanks from time to time.

---
The Outdoor Exhibits
Not many aquarium facilities around the world offer an outdoor experience.  Because of the tropical environment and available land, the Waikiki Aquarium is able to feature a few exhibits, including a 7,500 gallon tide pool, a Hawaiian Monk Seal Exhibit, a Giant Clam Exhibit, and an expansive grass field where events are held, including Hawaiian concerts during the summer time.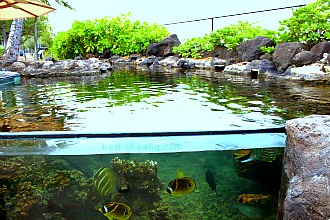 Edge of the Reef is a fun hands on experience that portrays a large tide pool with many of its characteristics.  Here you'll find and interact with starfish, sea cucumbers, sea urchins and coral fish.

The Hawaiian Monk Seal Habitat is probably the most popular exhibit at the aquarium.  And why not...they are so adorable and fun to watch!  Currently there are 2 housed rescue pups.  The Hawaiian Monk Seals are an endangered species, and protected not only by our state and government, but by volunteer groups as well.

The Waikiki Aquarium is an inexpensive Honolulu attraction, that is a quick fun experience for the whole family!  It's easy find, usually not crowded, and offers a nice brake from the beach and other activities.

---
Summer Concert Series
Inquire about their summer music concert series, known as "Ke Kani O Ke Kai", that features popular local Hawaiian bands.  Enjoy the performances in the backyard area as they play into the sunset.  It's also a great way to experience an outdoor concert right next to the ocean!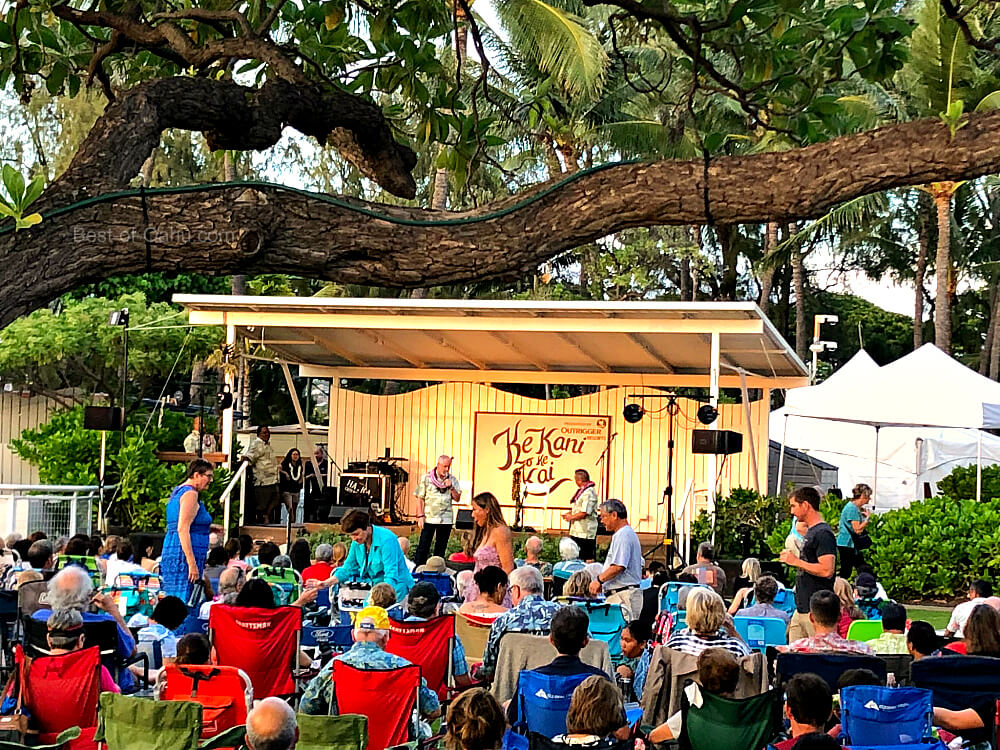 Summer Music Concert Series
Special sunset concerts take place on the aquariums great lawn during the summer months.  A schedule and lineup of Hawaiian musician groups and artists for  June, July and August is usually posted mid to late spring.  Keep an eye out for the next music event schedule.
Gift Shop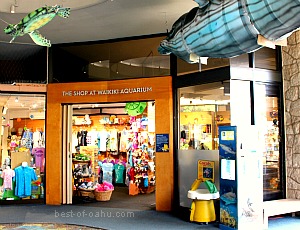 The aquarium gift shop has lots of unique items for sale, including books, artwork, toys, and many things representing our Kai (ocean).  Make sure to stop by and purchase a memento to take home or a gift for someone.  The proceeds help fund this costly fun Honolulu Attraction!

---
Visitor Information
---
Current Aquarium Schedule
Regular Hours:
            -  Open  9:00 a.m. to 4:30 p.m., daily
            -  Close  5:00 p.m.

Holiday Hours: 
  Thanksgiving Day - 9:00 a.m. to 2:30 p.m.
   Close at 3:00 p.m.
 
  New Year's Day - 11:00 a.m. to 4:30 p.m.
   Close at 5:00 p.m.

Scheduled Closures:
           -  Honolulu Marathon Day
           -  Christmas Day (December 25th)
---
Admission Fees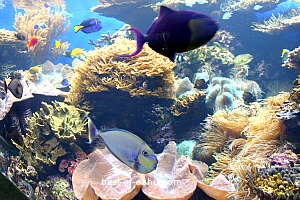 General Admission for Adults - $12

Kama'aina (with proof of residency), 
Active Duty Military (with military ID) - $8
Seniors (65+ with ID),
Persons with a Disability  -  $5

Junior Admission (4-12 yrs old with an adult) -  $5

Children 3 and Under (with an adult)  -  FREE
---
Getting There
---
Waikiki Trolley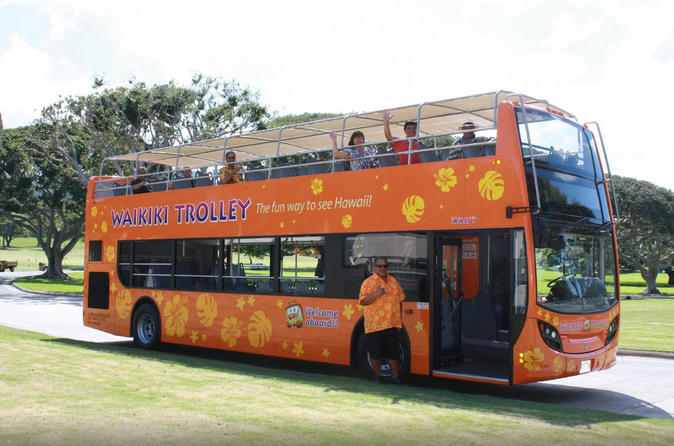 The Waikiki Trolley visits many Honolulu Attractions including the Waikiki Aquarium. There are 4 different routes to explore including: Scenic Tour, Historic Tour, Shopping Tour, and the Island Tour. The Green Line will get you there.  Tickets start around $9 for a child day pass, and go up to $25 - $49 for an Adult 7 day pass.
The aquarium is located at 2777 Kalakaua Avenue, along the shore in Kapiolani Park.  It is an easy walk from Waikiki towards Diamond Head.  Tel Number (808) 923-9741
For temporary and permanent exhibits, events, and educational classes, you may visit the Waikiki Aquarium Website for more information.
---
In the Waikiki Aquarium Area
---
Honolulu Zoo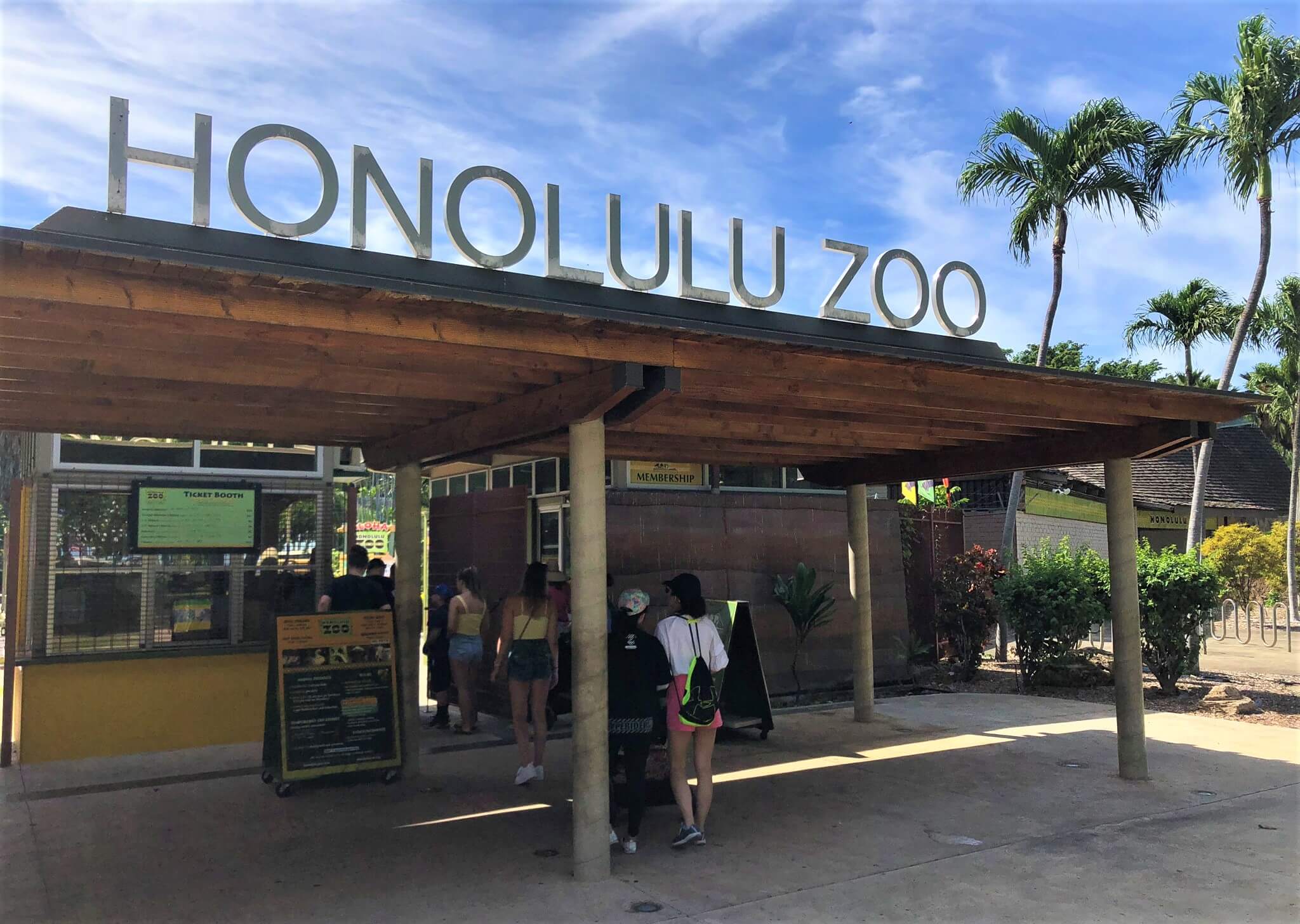 Has the Waikiki Aquarium got you pumped up to see more animals?
Walk across the street through Kapiolani Park, and you will discover the Honolulu Zoo.
This Waikiki Zoo Exhibits include a Tropical Forest, African Savanna, Bird Sanctuary, Pacific Islands exhibit, and a Keiki Zoo.
---
Diamond Head Trail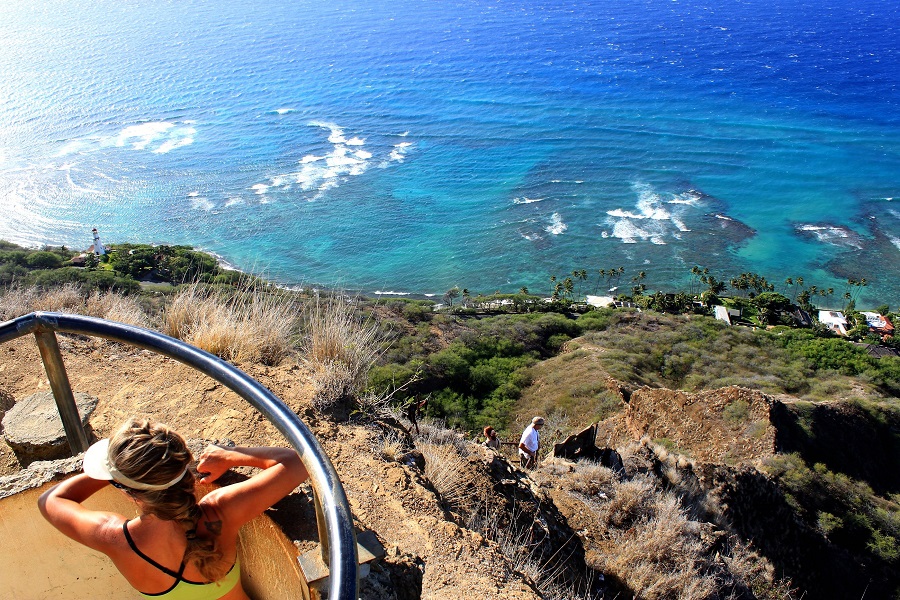 Look up when you're at the aquarium, and you'll see Diamond Head in clear view site...including hikers who made their way up to the top!

You could begin the hike up Diamond Head from the aquarium which will add a couple miles each way to your trek, or take a short drive around the other side of the mountain, and start from inside the crater.

---
Diamond Head Beach Park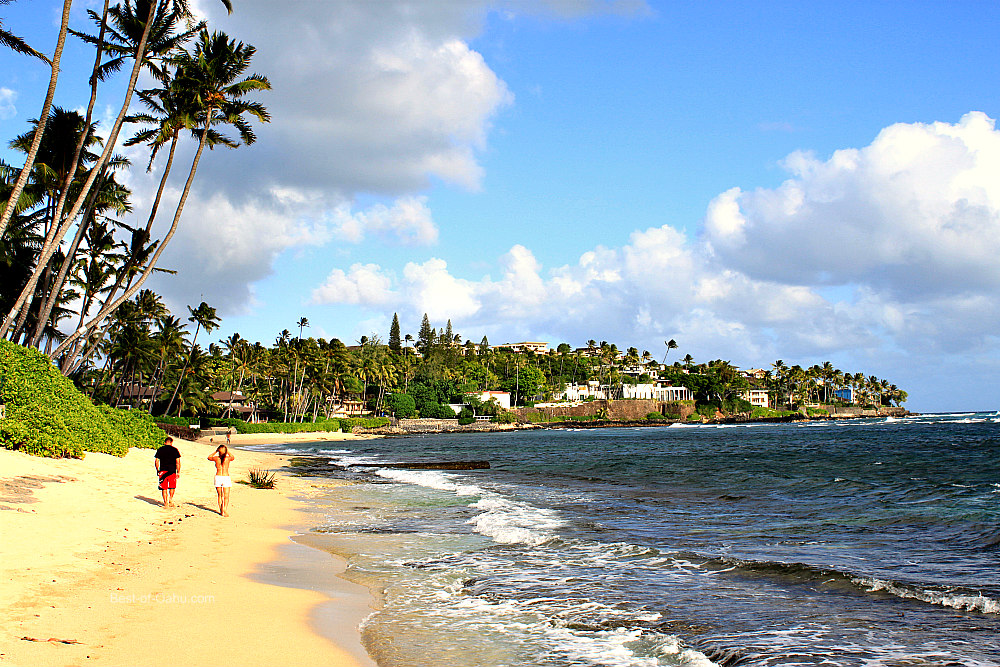 What's on the other side of Diamond Head?  How about a long beautiful local beach!  Diamond Head Beach is home to some wealth beach home owners, weekend warrior surfers, and quiet sun bathers looking to escape busy Waikiki!

Give yourself some time stroll Diamond Head Beach, gawk at the beach houses, and explore the many tide pools.

---
Hau Tree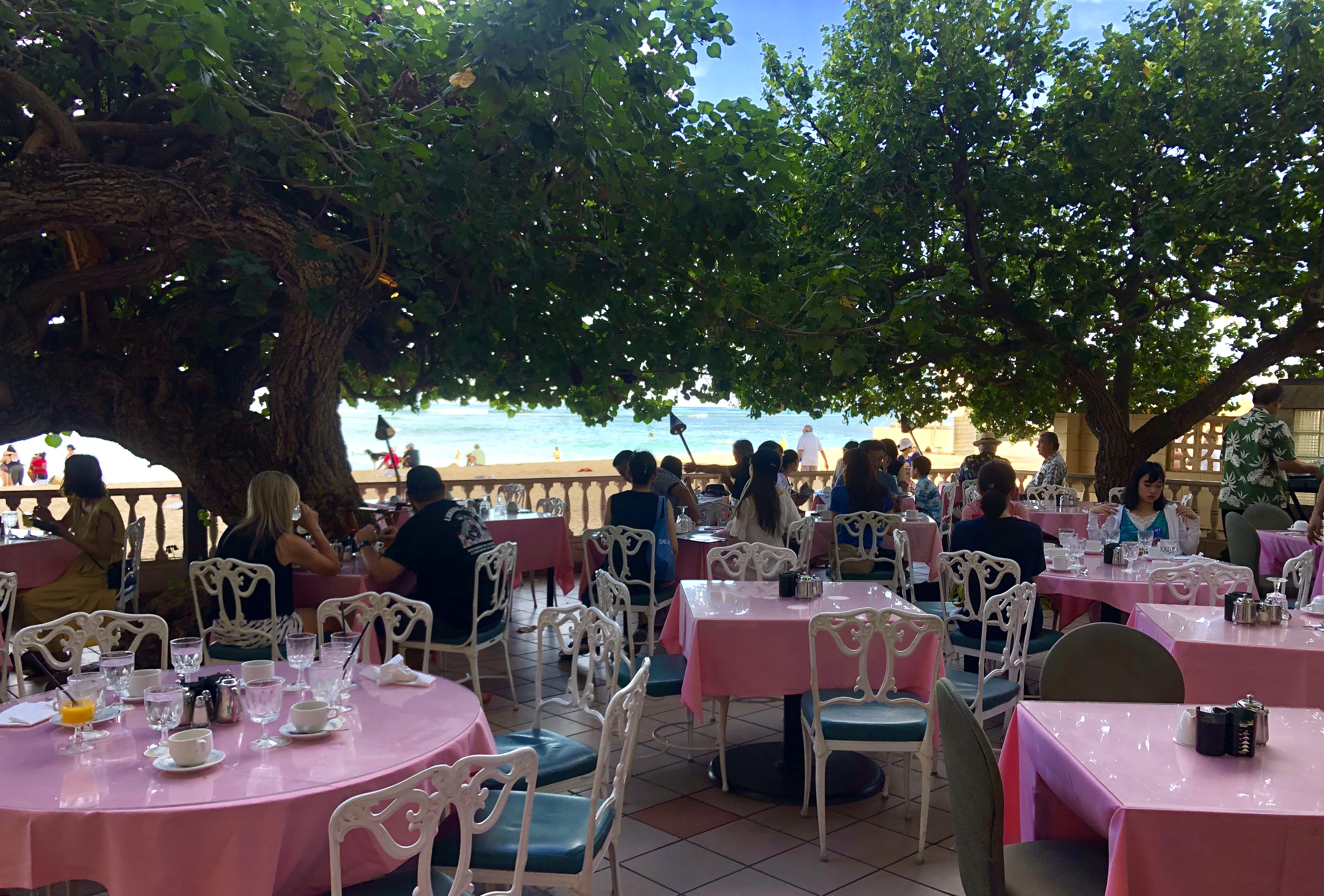 This right-on-the-beach Waikiki Restaurant is located in the New Otani Hotel at the base of Diamond Head, and next door to the Waikiki Aquarium.  They are open for breakfast and dinner only, so take advantage of the opportunity if you're around!

---
Discovering Waikiki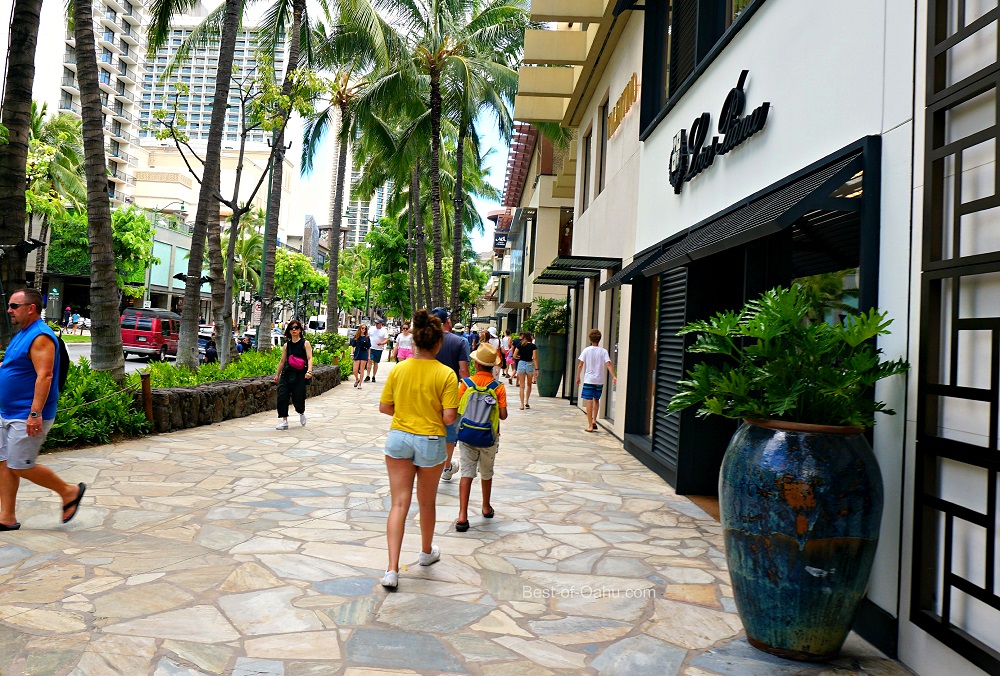 Discover more what Waikiki has to offer in between 150 hotels, and well over 1000 restaurants.  There are over 70,000 tourist that visit this city daily, and explore all its fun, including beautiful beaches, famous spots, endless shopping, and explosive nightlife!

Aloha & Enjoy!

Subscribe to receive Best of Oahu updates on events, updates, and new articles.  It's the closest way to paradise while you are away...
We will never sell or spam your information, and we'll respect your email privacy.