Honolulu Zoo - a world of animals in paradise
Honolulu Zoo hosts more than 750,000 visitors a year in its 42-acre setting!  This Honolulu attraction is part of the 300-acre Kapiolani Park in Waikiki, and is said to be the largest zoo within a 2,300 mile radius (Um, of course, right?  Because how many zoos can be erected on the ocean, unless you count the underwater sea life…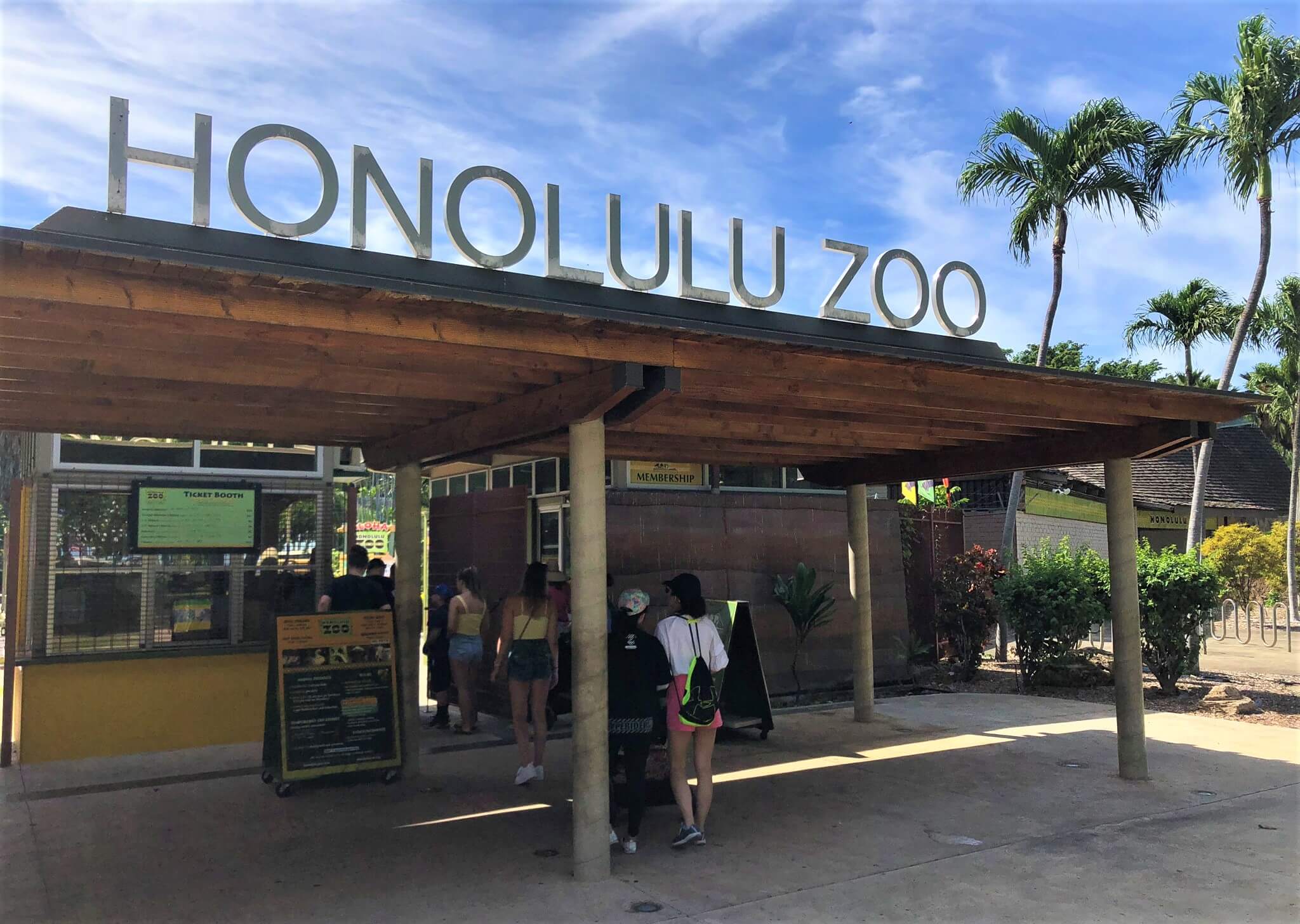 ---
Honolulu Zoo Background
---
Located at the end of Waikiki (towards Diamond Head) and at the beginning of Kapiolani Park, this is an easy and inexpensive Honolulu Attraction to wander into and spend sometime with the kids and family!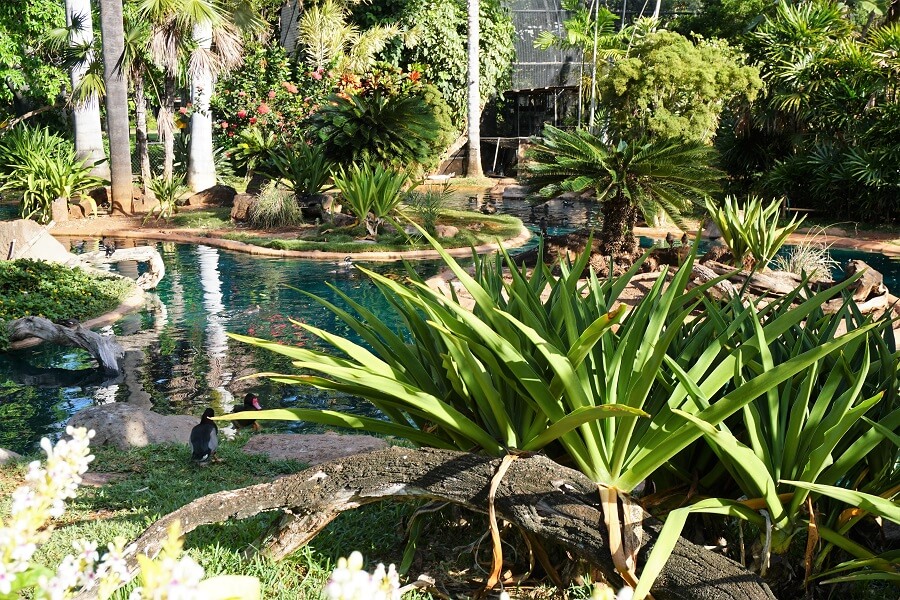 It is also unique in that it is the only zoo in the entire United States to have come from a king's grant – the Hawaiian "Merrie Monarch" himself, King Kalakaua.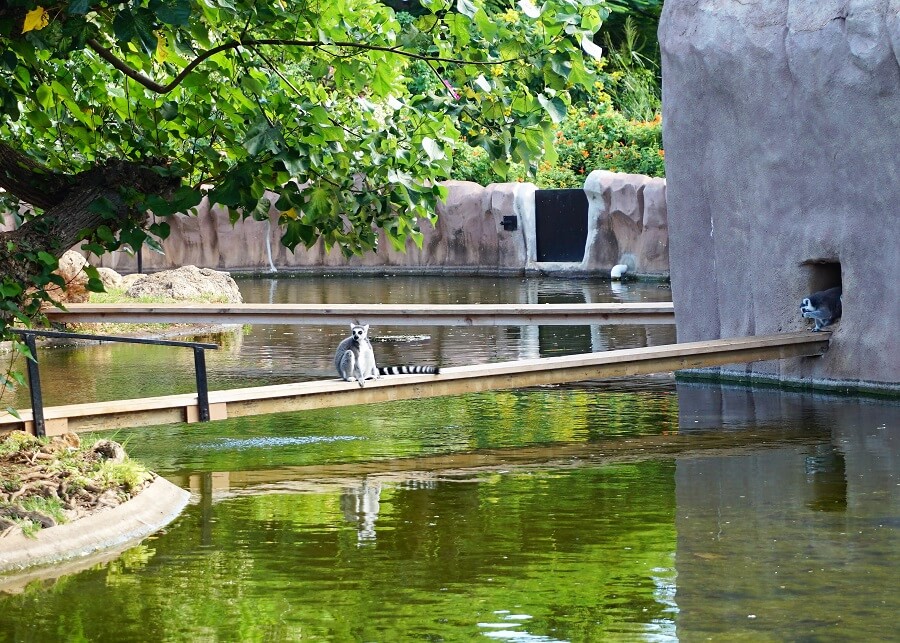 ---
---
Today, the Honolulu Zoo has several permanent exhibits to delight anyone looking for a brief respite from the sun and sand, and would like to visit some beautiful animals.

The exhibits include a Bird Sanctuary, Tropical Forest, African Savanna, Pacific Islands exhibit, and the Keiki (Children's)  Zoo.

Sometimes referred to as the Waikiki Zoo, you'll be coming face to face with are giraffes, snakes, lions, elephants, cheetahs, vultures, hippos, rhinos, monkeys, tree frogs, gazelles, komodo dragons (hope this one doesn't get out of its cage), the elusive Hawaiian nene bird, and much, much more.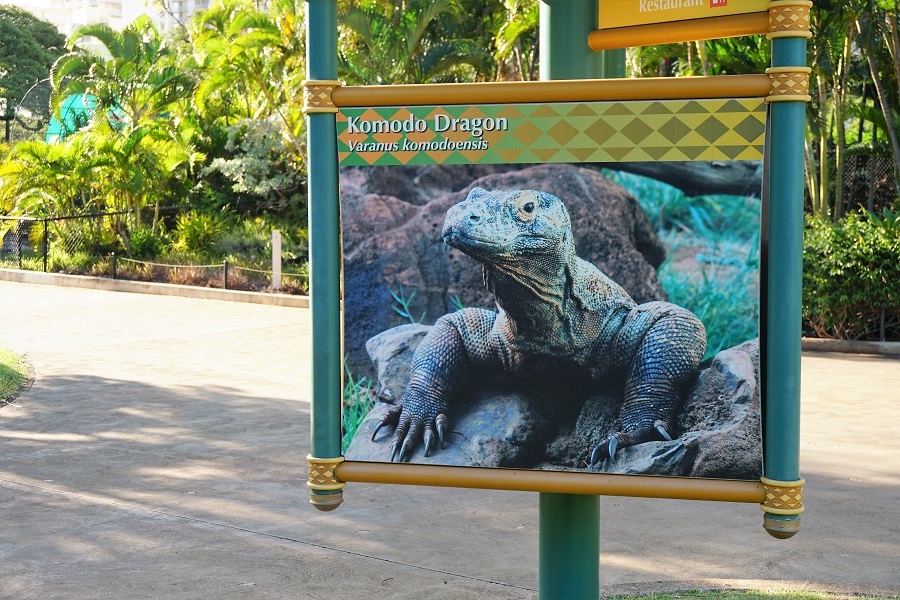 ---
Honolulu Zoo Fun Activities & Events
---
The Wildest Show in town - Summer concert series
---
Join the Honolulu Zoo in the summer evenings with live local music, fun keiki coloring and trivia activates, ono plate lunch, and winning prizes, including a drawing for an ukulele!
Alcohol is not permitted, but plate lunches and snacks will be available for purchase.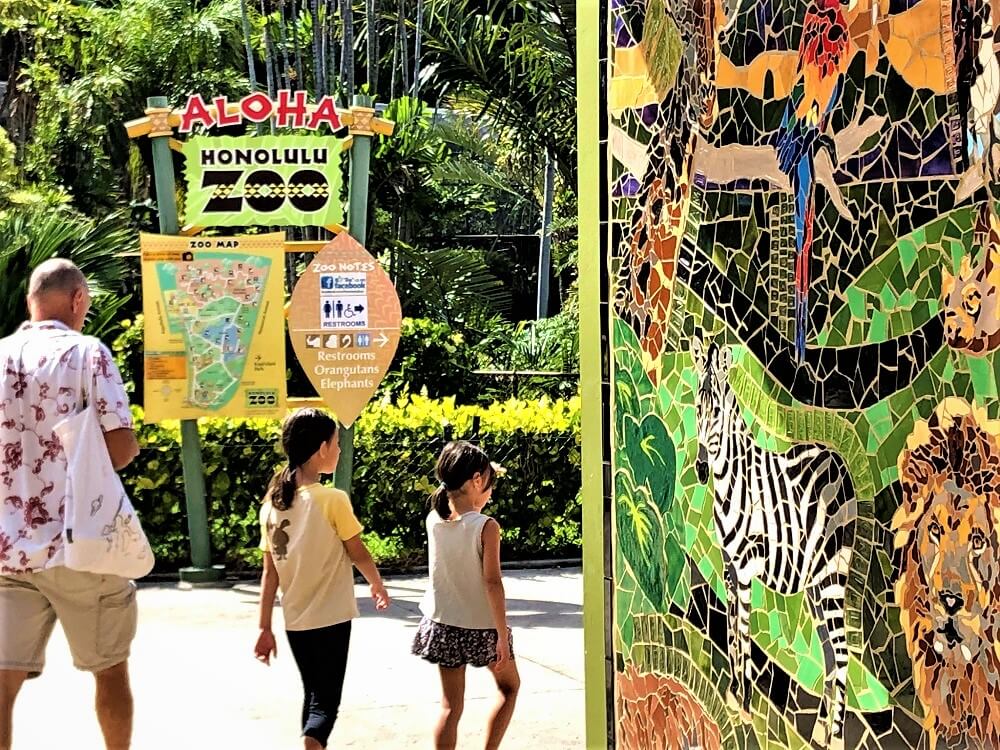 The warm island weather that stays pleasant throughout the night, long after the sun goes down, affords this Waikiki zoo some really great night time activities that you probably will not encounter in other zoos you will visit -- at least not with such pleasant weather anyway.
Cost is only $5 to enter.  Doors open at 4:35 PM and the show begins at 6 PM.

---
Snooze in the Zoo - Yes, you can spend the night at the Zoo!
---
This fun program allows zoo guests to camp overnight at the zoo and participate in organized activities such as storytelling, walking night tours, and campfire songs.  Guests have a choice of sleeping under the stars or setting up tents on the back lawn.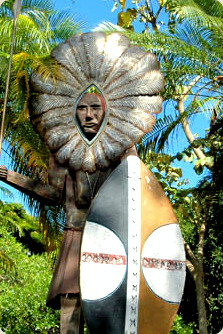 How exciting!  How often do you get to camp out at the zoo under the stars, and along the Pacific ocean at that.  The rhythmic crashing of the waves will lull you to sleep under the stars, while wild animal sounds lead you to believe you are along the outskirts of a tropical jungle.

Once you close your eyes, you will forget that you are at one end of Waikiki!  This might very well become the biggest hit with your keikis (kids) during your Oahu vacation.
FYI, Out of all the places to visit and things to do in Oahu, Former President Obama and his family set aside some family time to tour the zoo amongst other popular Honolulu attractions, while visiting in Oahu in back 2009.

---
Twilight Tour
---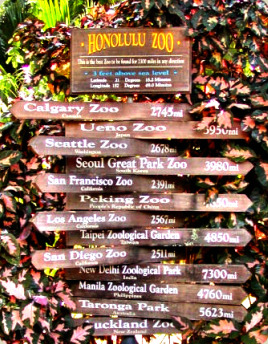 Don't get too excited, this does not involve Edward, Bella, or Jacob of the famous Twilight saga, but it's close to being the next best thing ("nice try say the Robert Pattinson fans)!  It is a guided tour that takes place after sunset, which gives visitors a chance to see what the animals do, and how they live after sundown.

Nocturnal animal activities are sometimes more exciting than during the daytime hours, so this could be quite an adventure  to the uninitiated!
---
---
Gift Shop

---
And of course there is a special gift shop before you leave the zoo.  You'll find special token survivors to walk away with, but be careful as the kids always want the life like stuffed animals!
---
Honolulu Zoo Info
---
Zoo Location
The zoo is located at the southern most end of Waikiki at the beginning of Kapiolani Park towards Diamond Head.   It is at the corner or Kalakaua Avenue and Kapahulu Avenue.  The exact address is 151 Kapahulu Ave, Honolulu, HI.

Zoo Parking
$1 per hour.  Entrance is on Kapahulu Avenue.  There is free parking across the street on Monsarrat Avenue at the Waikiki Shell parking lot.

Hours of Operation
10 am – 4 pm Daily, Entrance Closes at 3 PM.  Closed only on Christmas Day

Contact Info
Phone - (808) 971-7171 Hotline or (808) 971-7755 During Business Hours

Admission Fees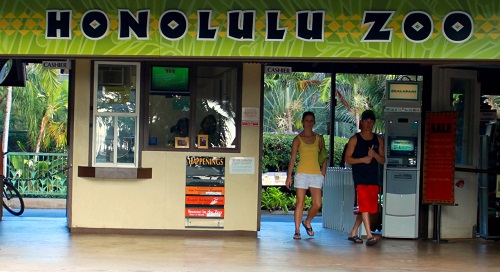 General Admission for 13 yrs and older - $19
Children 3-12 yrs old accompanied by adult 18 yrs or older - $11

Kama'aina Fee for 13 yrs and older with local resident ID required - $8
Kama'aina Children 3-12 yrs old accompanied by adult 18 yrs or older - $4

Children 2yrs old and under accompanied by adult - FREE
Group reservations can also be made ahead of time if you have a large group.
Parking - $1.50 per Hour, Parking up to 4 Hours
---
Waikiki Trolley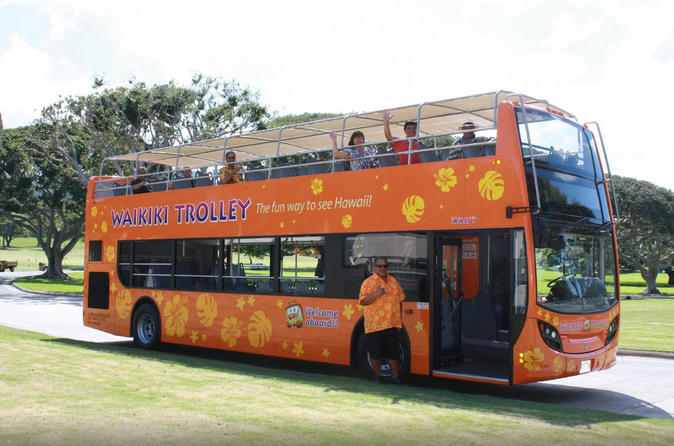 The Waikiki Trolley visits many Honolulu Attractions including the Zoo. There are 4 different routes to explore including: Scenic Tour, Historic Tour, Shopping Tour, and the Island Tour. The Green Line will get you there.  Tickets start around $9 for a child day pass, and go up to $25 - $49 for an Adult 7 day pass. 

---
In the Area
---
Waikiki Aquarium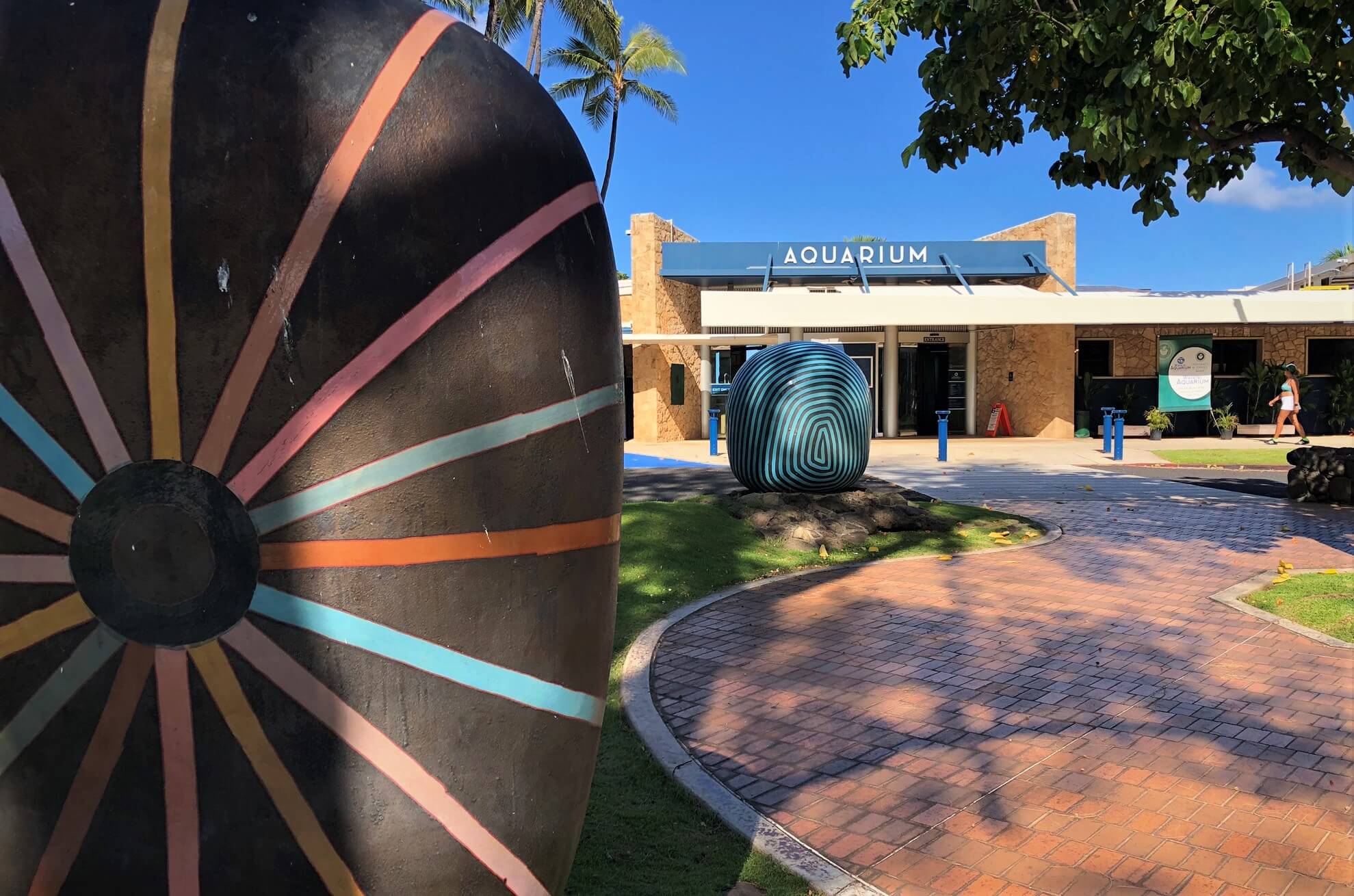 Now it's time to see the animals below the sea!  A small walk across Kapiolani Park towards Diamond Head, and you'll discover the Waikiki Aquarium!

The Waikiki Aquarium is the 3rd oldest in the world!  This Honolulu attraction hosts an impressive 3,500 species of Hawaiian marine life and fish.
---
Diamond Hiking Trail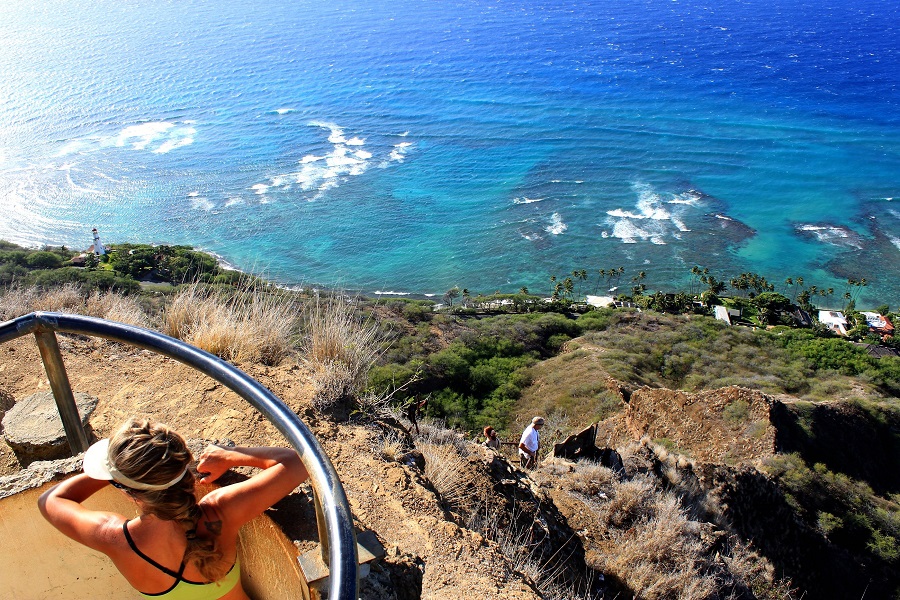 Look up when you're at the Honolulu Zoo, and you'll see Diamond Head in clear view site...including hikers who made their way up to the top!

You could begin the hike up Diamond Head from the zoo, that will add a few miles each way to your trek, or take a short drive around the other side of the mountain, and start from inside the crater.
---
Diamond Head Beach Park


What's on the other side of Diamond Head?  How about a long beautiful local beach!  Diamond Head Beach is home to some wealth beach home owners, weekend warrior surfers, and quiet sun bathers looking to escape busy Waikiki!

Give yourself some time stroll Diamond Head Beach, gawk at the beach houses, and explore the many tide pools.
---
Hau Tree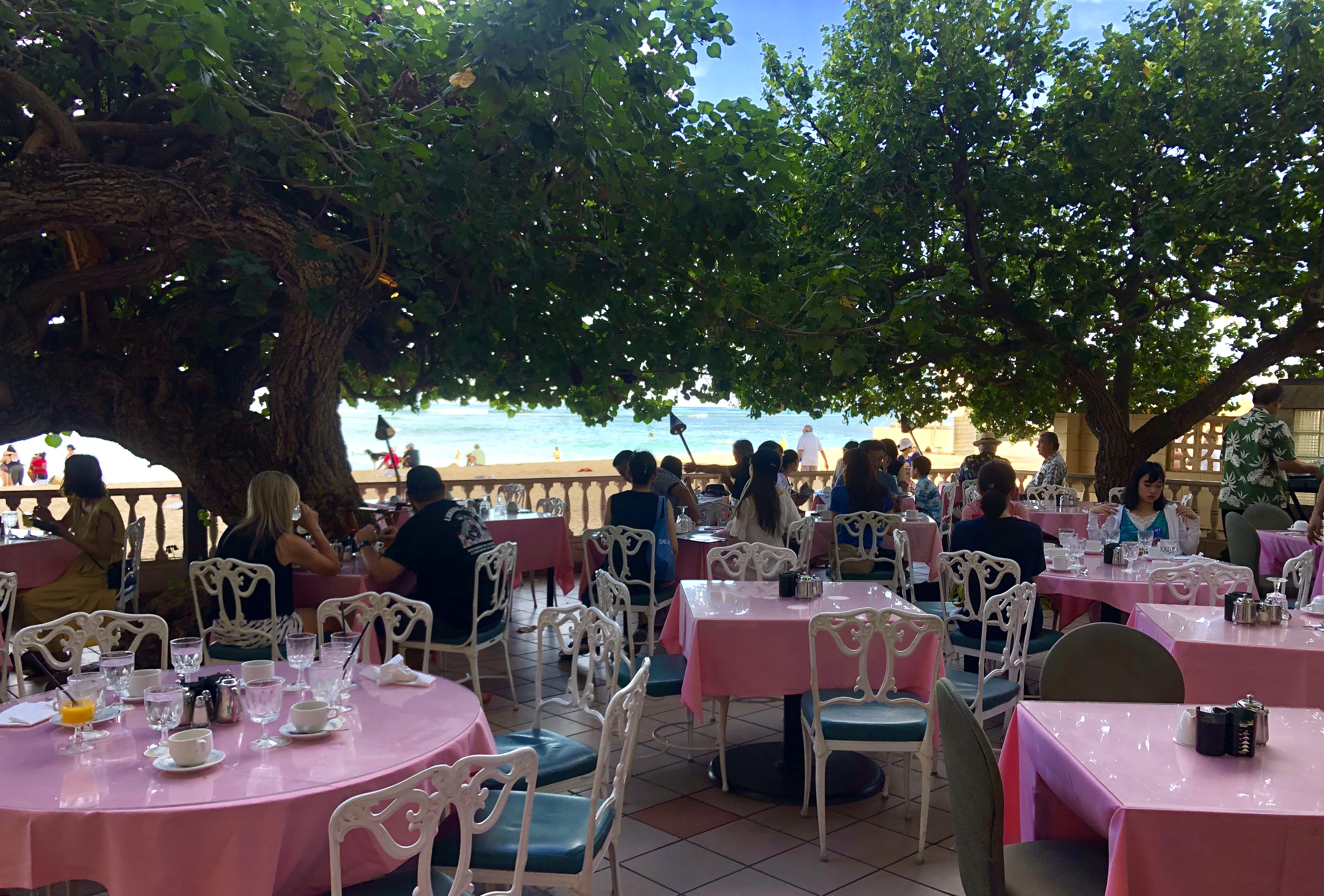 This beach front Waikiki Restaurant is located in the New Otani Hotel at the base of Diamond Head, and next door to the Waikiki Aquarium.  They are open for breakfast and dinner only, so take advantage of the opportunity if happen to be in the area!

---
Art on the Fence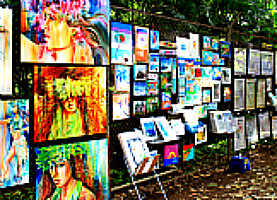 On the back side of the zoo, something special happens each Sunday.  Each weekend artist display their artwork on the south end zoo's fence, which is directly across from Kapiolani Park.  Explore different artworks from local artist.  Art on the Fence takes place each Sunday on Monsarrat Ave from 9am to 4pm.

---
Discovering more of Waikiki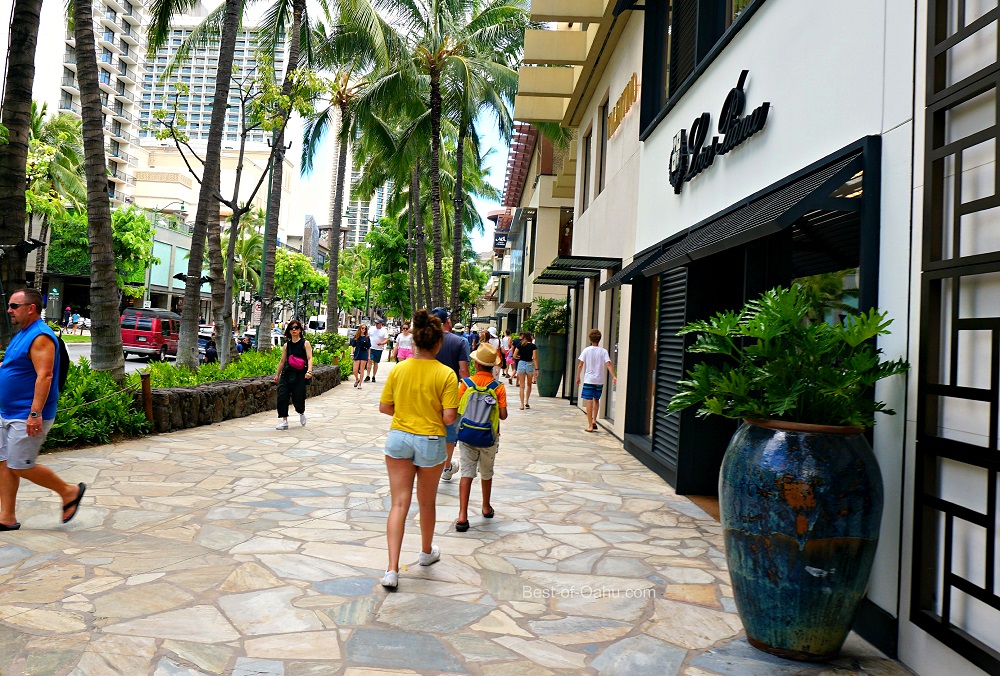 Discover more about what Waikiki has to offer when combing through 150 hotels, and well over 1000 restaurants.  Today there are over 70,000 tourist that visit this city daily, and explore all its fun, including beautiful beaches, famous spots, endless shopping, and explosive nightlife!

Aloha & Enjoy!

Subscribe to receive Best of Oahu updates on events, updates, and new articles.  It's the closest way to paradise while you are away...
We will never sell or spam your information, and we'll respect your email privacy.