Best Things to do in Haleiwa
Head to the North Shore and discover the many exciting things to do in Haleiwa.  Before traveling into the country to famous spots like Waimea Bay, Sunset Beach, Sharks Cove, and the Shrimp Trucks down the road in Kahuku, spend some time in Old Town Haleiwa.  There are lots of Hawaiian galleries, boutique shops, and North Shore restaurants to check out.  This special place on Oahu is not only a surfer town, but also known for having the best shave ice in Hawaii.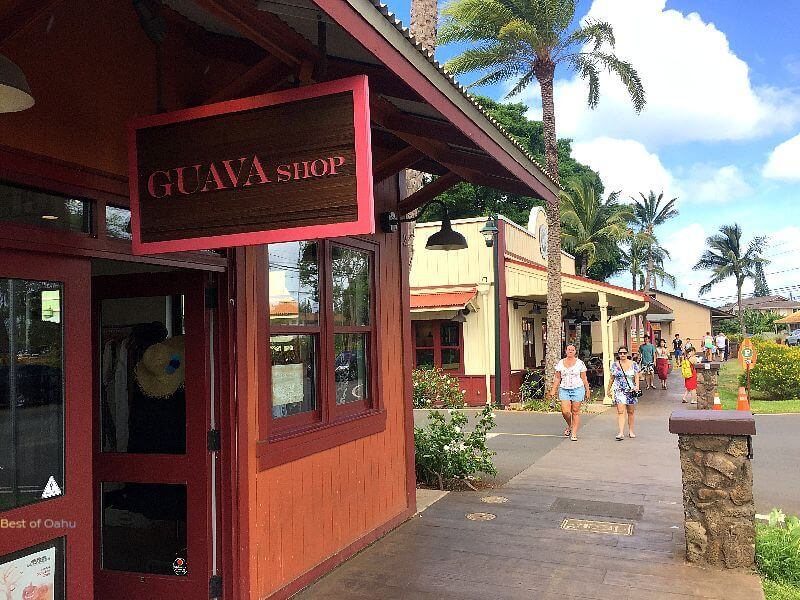 It's a full day trip to say the least, with so many things to do in Haleiwa alone., so make sure to give yourself a lot of extra time, as you'll need it when visiting the North Shore

---
History of Haleiwa Town
---
To appreciate the many things to do in Haleiwa, you first need to understand a little history about the town.
Recognized as the starting point on the North Shore of Oahu, Haleiwa Town is about an hour's drive from Waikiki.  It's an old community which was established in the early 1900s on the back of the sugar plantation industry.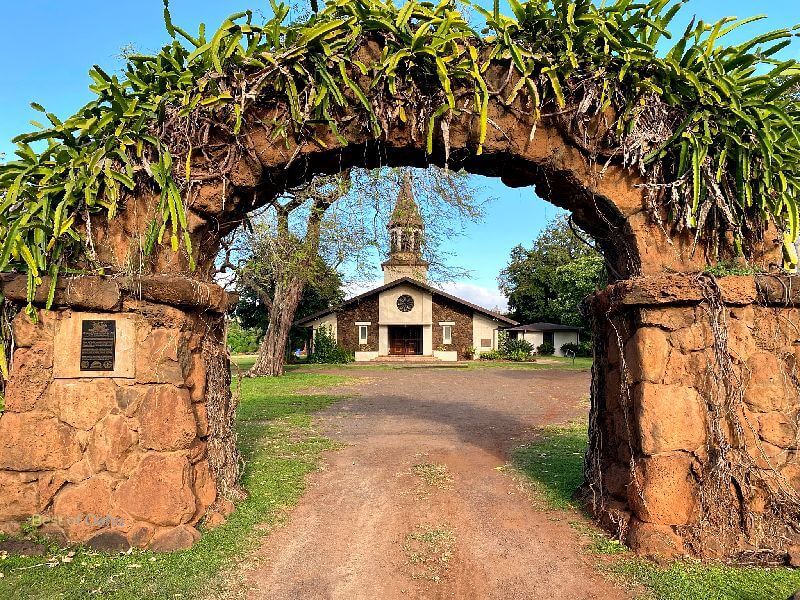 Pronounced 'hah-lay-EE-vah', the historic town is located in the surfing capital of the world.  However, there is so much more to this laid-back surf town than just giant swells. You'll find notable landmarks and scenic rivers, a vibrant farmers market, a busy local food truck scene and an eclectic mix of boutique shops.
Nestled in the surfing capital of the world, Haleiwa Town of course has its fair share of surf stores, some which have become iconic now, but also as the social and artistic hub of the North Shore, it also boasts an excellent range of art galleries.
It's far more laid back than Waikiki, but that only adds to the charm of this fabulous North Shore of Hawaii.
---
Best Things to do in Haleiwa
---
Regardless of whether you are visiting for only a couple of hours or a few days, Haleiwa Town will captivate you with its many attractions.
Here are some highlights of things do in Haleiwa during your visit...
---
Haleiwa Shops
---
While Waikiki and the Ala Moana Center might cover many of your souvenir and shopping needs, one of the best things to do in Haleiwa Town is explore the eclectic mix of boutique stores they have there.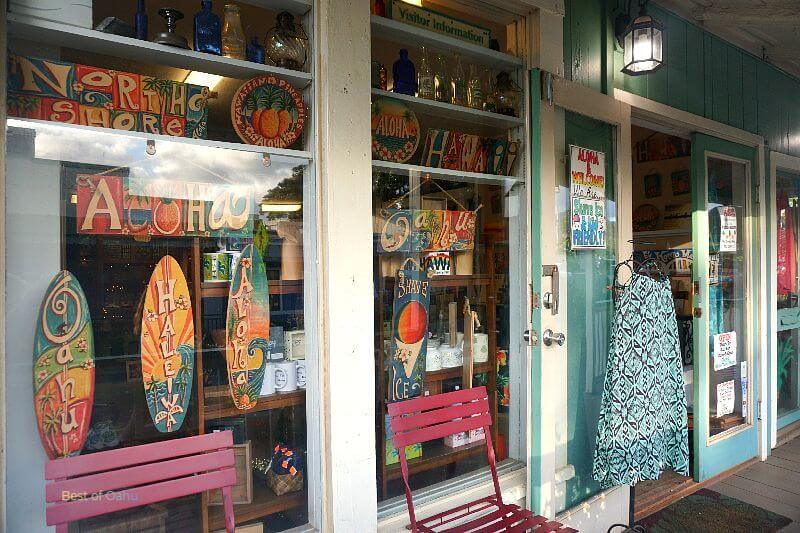 Considering it is a relatively small town, Haleiwa boasts a decent range of retail options - the majority of which are housed in stunning plantation-era buildings that reside in two main complexes. Offering everything from unique North Shore souvenirs and clothing to fun surf gear and Hawaiian jewelry, you could easily spend the day perusing them all.

Some of the most notable Haleiwa shops to visit include Growing Keiki, a cute children's boutique, and both V Boutique and Silver Moon Emporium, which offer an excellent range of women's wear. You can buy a terrific selection of swimwear at Pakaloha Bikinis, while the likes of Polynesian Treasures, Whalers General Store, Kai Ku Hale, Aloha General Store and Matsumoto's General Store, all offer a fabulous range of souvenirs and gifts.
Those looking for jewelry should visit Maui Divers which offers a splendid selection of pieces that sparkle and shine!
---
Haleiwa Art Galleries
---
Visiting the art galleries is a must for things to do in Haleiwa!
Whether you are an art enthusiast or just someone who can appreciate it when you see it, Haleiwa Town and other areas along the North Shore, are blessed with a wide range of art galleries for you to see and explore.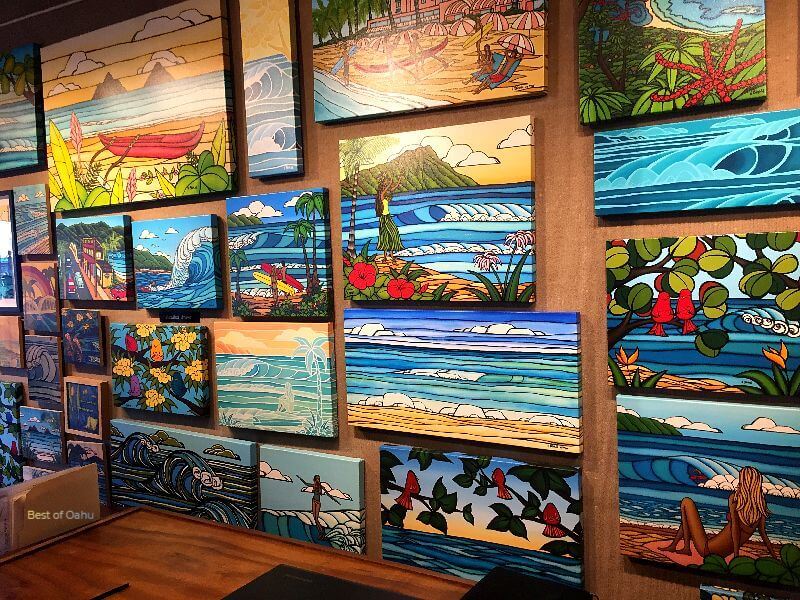 You'll find the most distinguished of them is the Haleiwa Art Gallery, which has been the epicenter of Oahu's artistic community for over the decades. Showcasing original artwork and fine art reproductions in a wide selection of genres, this venue is a great place to see the works of local Pacific Island artists like Al Furtado, Ed Furuike, Lance Fairly and Mark Howard.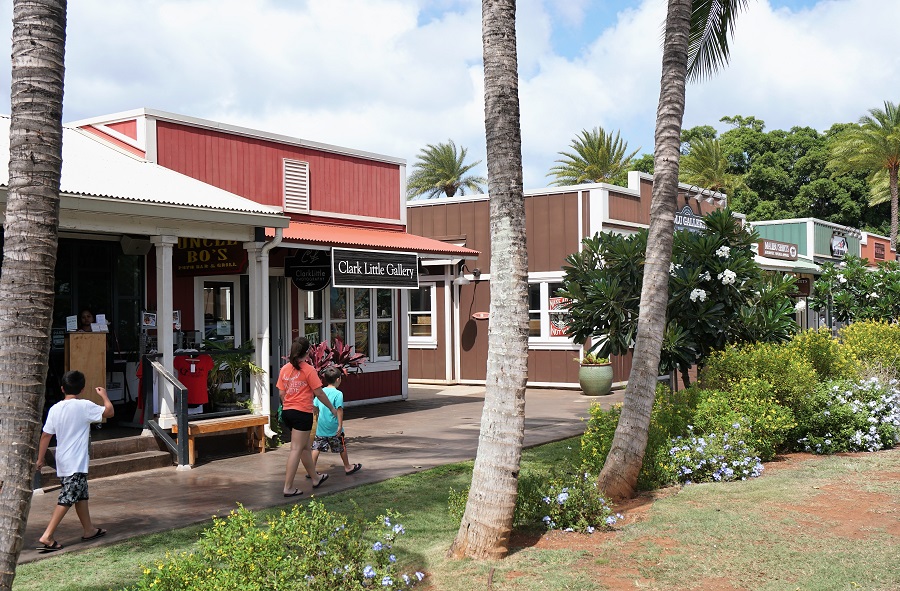 If you would like to know what the most popular galleries and personal favorites as well, make sure to check out the Wy's Galleries, which features an outstanding collection of original paintings, sculptures, surf art and photographs, as well as the Clark Little Gallery which presents some incredible ocean wave photography.

Don't miss the Pipeline Gallery too, which is a really cool surf photography gallery, and the Tabora Gallery which exhibits several local Hawaiian original paintings, metal art, lucite sculptures and glass and ceramic pieces.

The Polu Gallery is also well worth a visit.  They feature some mesmerizing north shore and surfing art by Eric Marus and Faisal Warsani.
---
Haleiwa Surf Shops
---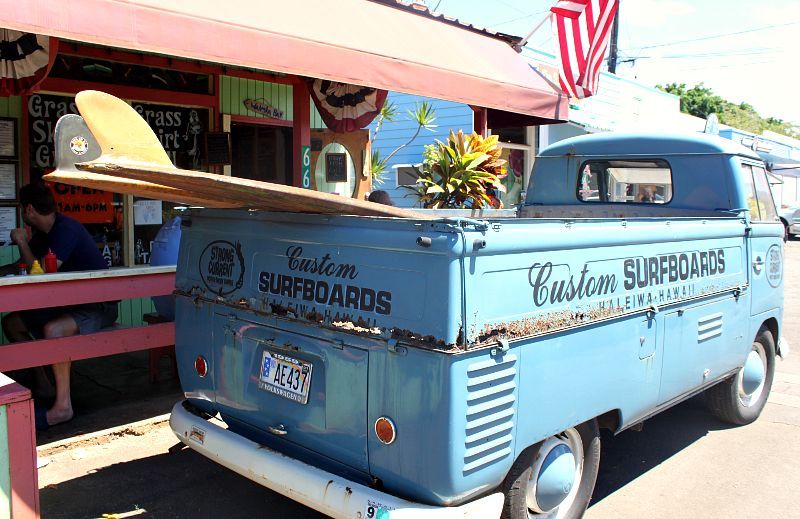 Custom Surfboards Vintage Truck
Not surprisingly, Haleiwa boasts several surf shops, as it resides in heart of the surf country with lots of famous North Shore surf spots.  There are some popular names claiming stake in this town including Hawaiian Island Creations, Rip Curl, and Town & Country, but there are also some vintage classics worth stepping into.  They sell everything you could need to ride the waves from surf boards, wax and leases.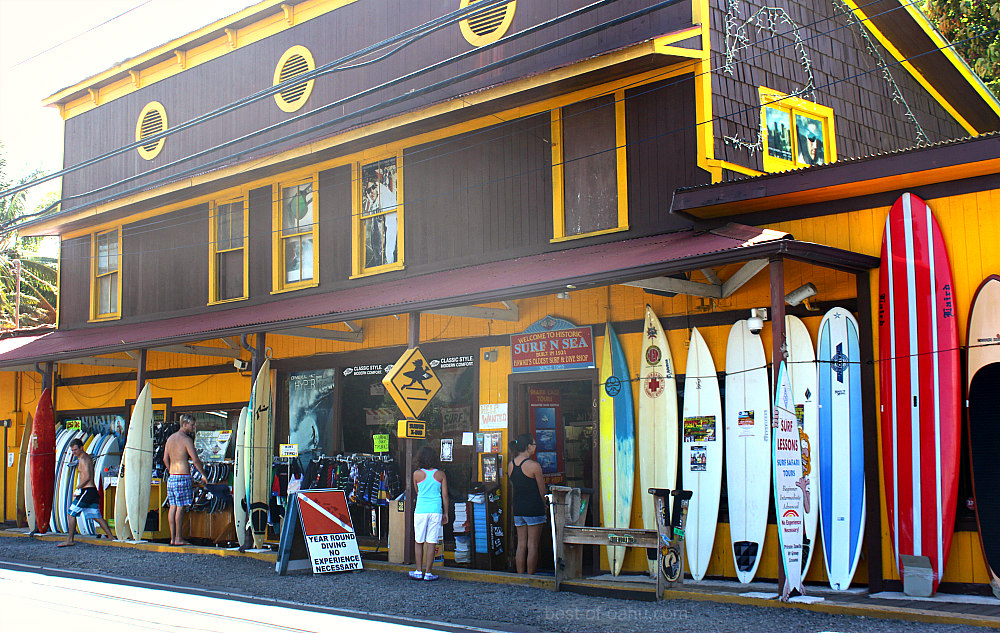 Stores like Tropical Rush and Raging Isle Sports are two notable players in Haleiwa Town. But if you only get the time to visit one shop make sure to head on over to Surf n Sea.
Officially it's the oldest surf shop in Hawaii, and has been serving the local surfing community since 1965. The building it is contained within has been around since 1921, making it one of the North Shore's oldest commercial buildings.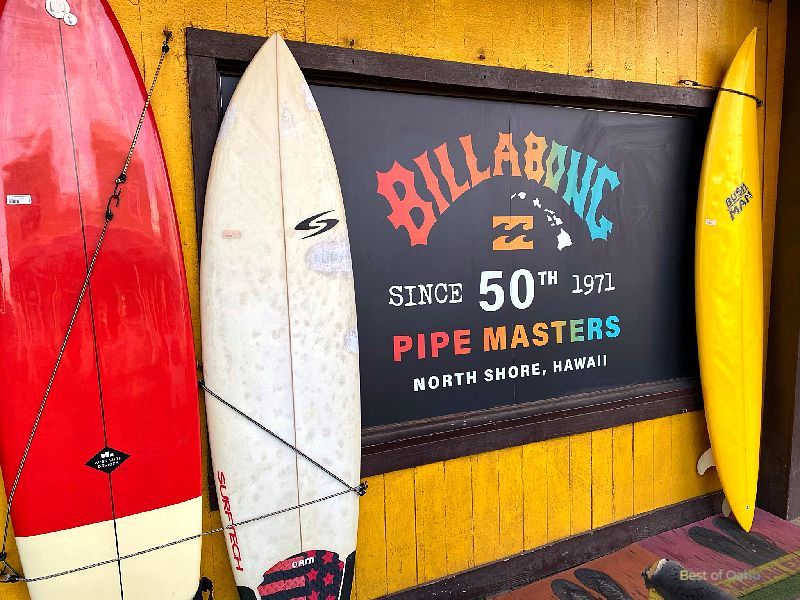 Situated on the Kamehameha Highway, the shop is housed within a former train station, which used to run a service from Haleiwa to Honolulu.  You should see it shortly after crossing the Haleiwa Bridge on the right hand side.

Before 1965 it sold general store goods, as well as guns and ammo. However, as the dawn of the modern surfing era hit, it started to focus exclusively on surfing products.
Like some of the neighboring surf shops, they offers a wide range of surf fashion and souvenirs, as well as lessons for surfing, stand-up paddling and kayaking and tours too.
---
Haleiwa Restaurants
---
A must things to do in Haleiwa is to eat your way through it!  For starter, there are some really good North Shore restaurants here in town worth exploring.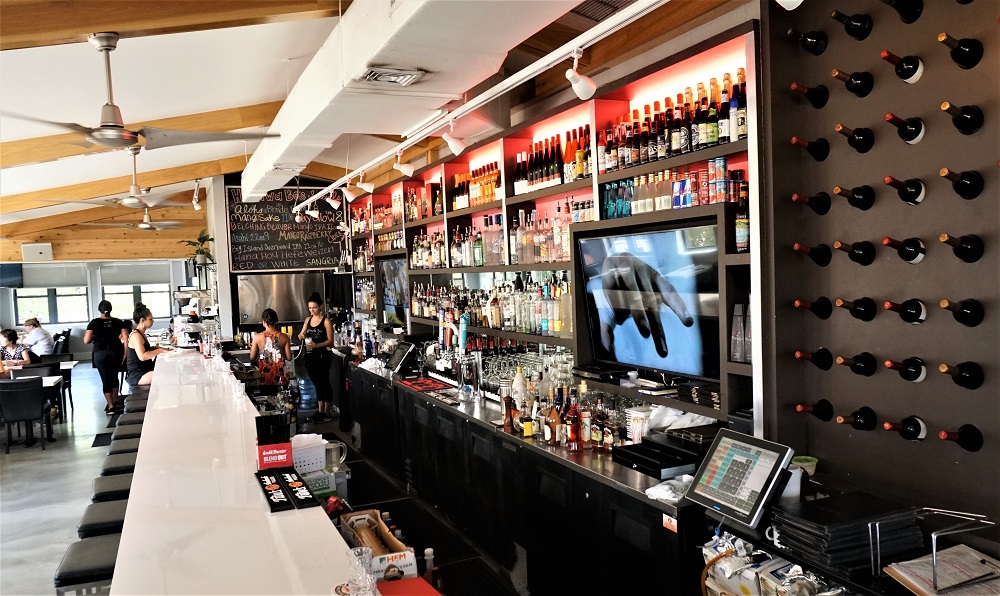 The Haleiwa Beach House that is a treat with amazing views, Uncle Bo's serving up some memorable fusion dishes, and Cholo's Homestyle Mexican that is always satisfying in large portions.
---
Food Trucks
---
Haleiwa also has a good food truck community serve up all kinds of tasty fare, and makes our list of things to do in Haleiwa.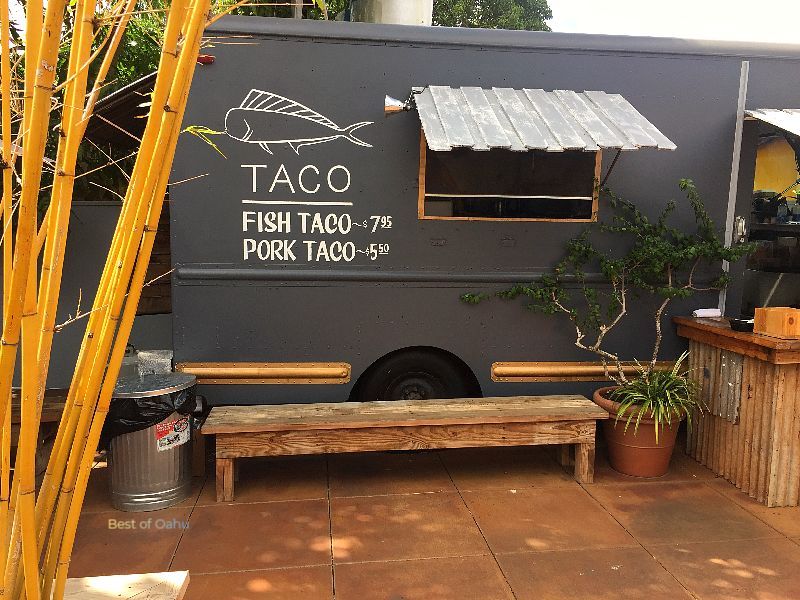 Serving up everything from popular garlic shrimp, fish tacos, Pad Thai and wood fired pizzas too, these food trucks offer fresh, delicious and value-for-money feeds, which you can often enjoy with a fabulous view of the ocean.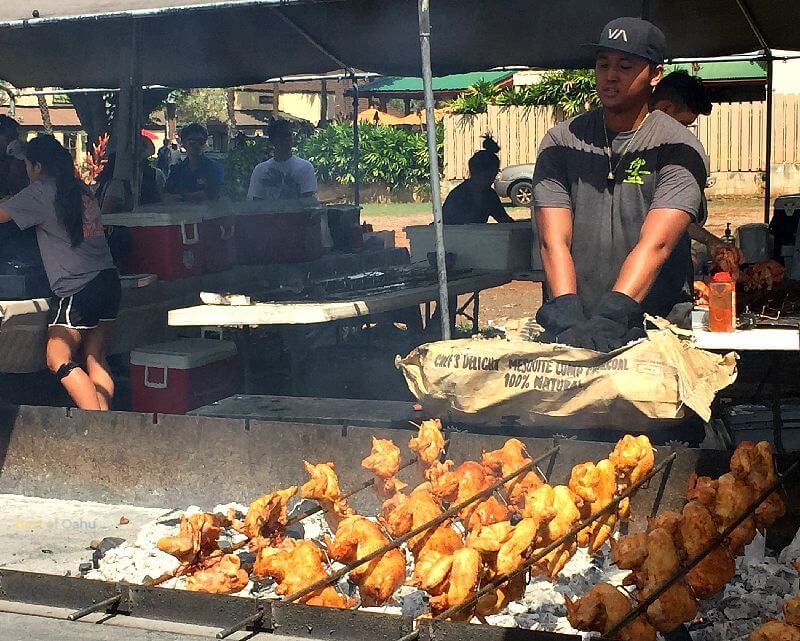 If you're lucky enough to see a fire spit barbeque in action on the side of the road when you roll into town, make sure to pull over for a special treat.  Ray's Kiawe Broiled Chicken is famous for only making their huli huli chicken on the weekends…it doesn't get much better than this.

---
Haleiwa Farmers Market
---
Every Sunday, over 3,000 people pop by to visit the Haleiwa Farmers' Market.  Until recently it was located within Haleiwa town, however, it moved over to neighboring Waimea Valley, and well worth visiting if it happens to be Sunday and in motion.
Hosting around 50 vendors, the market rule is that all foods and goods must be locally made or grown. So, a visit here ensures you can shop for true local products. Overall, the market offers a big selection of crafts, art, clothing, souvenirs and food produce.

Impressively, it is also a plastic-free market, with all the plates and utensils being disposable and biodegradable… doing their part to help Hawaii and the environment.
---
North Shore Shave Ice
---
Arguably one of the most recommended things to do in Haleiwa is trying some North Shore shave ice.  It's a delicious treat that you will instantly fall in love with!
These are not your fun snow cones you might get at a county fair, but the art of perfected finely shaved ice with house made flavors to bring it to life.  This treat is not just for the passing tourist, but locals line up as well for this treat.  It's the perfect thing to cool you down on a warm day and put a smile on your face.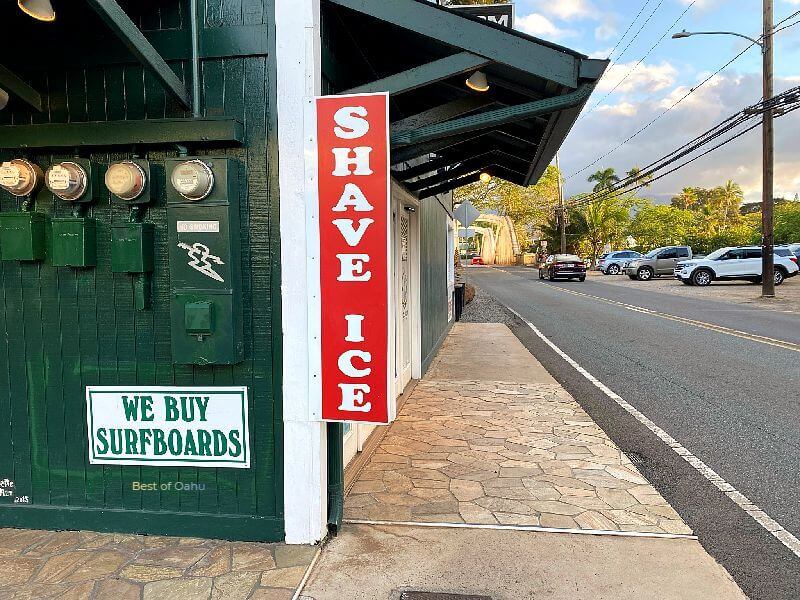 A handful of Haleiwa shops sell this Hawaiian shave ice treat, however, Matsumoto's in Haleiwa Town, is probably the most famous of them all, attracting visitors from all over the world.

At Matsumoto's, they employ ice shaving machines that spin and shave the ice into fine frozen flakes.   They also serve it with ice cream, mochi or azuki beans at the bottom of the cup and top it with colorful and flavored syrups.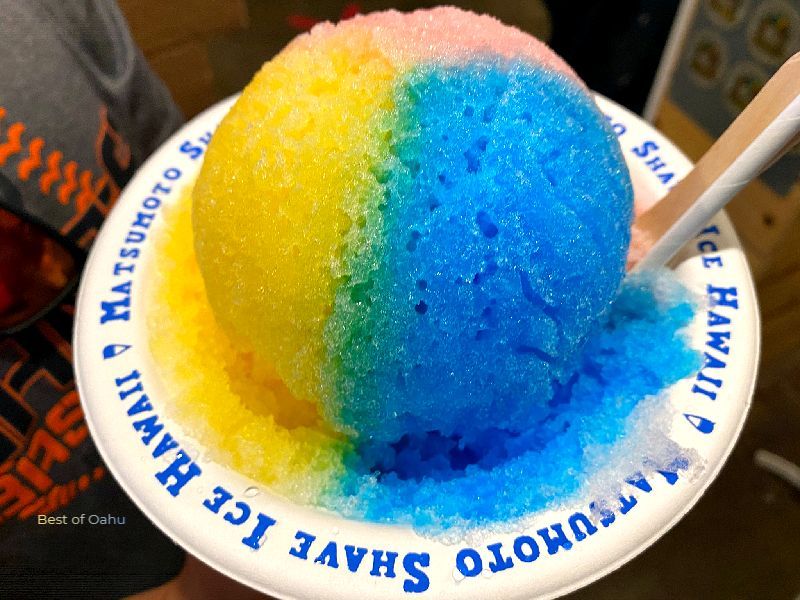 If you're taken back by the super long line of folks waiting to get their fix at Matsumoto, then consider walking across the street to a personal favorite called Aoki's.  They are also one of the original shave ice spots on north shore, and equally delicious in my option.

A third Haleiwa shave ice consideration is from the Aloha General Store.  People always chime in on social media and rave about this spot…
---
Haleiwa Bridge
---
If you are a pontist (bridge enthusiast), one of the must things to do in Haleiwa is to visit the iconic Rainbow Bridge.
Spanning the Anahulu Stream, this spectacular bridge is one of the most recognizable landmarks on the North Shore.  It has been featured in numerous Hawaii based TV shows and movies.
Built back in 1921, to replace an earlier wooden version, the reinforced concrete structure is known for its distinctive double arches.

It crosses from nearby the marina and has a small parade of Haleiwa shops on either side of it. You can drive over the bridge, but for the best detailed views of the Haleiwa River, ocean, and the bridge itself, its best to walk over it.
The bridge is a popular spot for kids to jump off into the water below, while paddle boarders, canoers and kayakers regularly pass under it.
---
Anahulu River
---
While the North Shore is known for its wonderful beaches, it is easy to overlook the fact there is a gorgeous river to explore too.
Stretching for over seven miles the picturesque Anahulu River feeds into Waimea Bay from the Koolau Range.  Sometime referred as the Haleiwa River, it's best explored in kayaks or by stand-up paddle boarding, the river offers plenty of scenic beauty, wonderful solitude and regular turtle sightings.

Consider getting a rental and paddling up river...its definitely a highlight of the things to do in Haleiwa.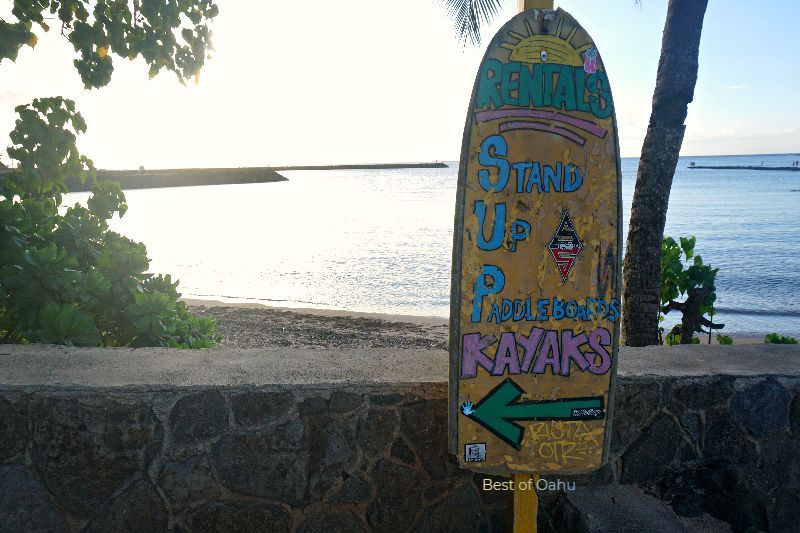 A mix of fresh and salt water, visitors here generally start their exploration from the mouth of the river and travel upstream from the Haleiwa Harbor. Generally, it will take you about an hour to traverse the river to its end, from which paddlers can turn around and start to make their way to Waimea Bay. 

During this exploration, paddlers will go under the iconic Rainbow Bridge and go past several quaint houses and lots of lush flora and foliage along the way.
Should you want to hire a kayak or stand-up paddle board, there are several Haleiwa shops and agencies where you can rent them from. One of the most prominent is The Watercraft Connection, which is a family-owned business that is situated on the Haleiwa Harbor, not far from the Rainbow Bridge.
---
Haleiwa Beach
---
For most visitors heading to the North Shore, the Oahu beaches are a major draw.  There are plenty of famous destination beaches to visit, including the likes of grand Waimea Bay, stunning Sunset Beach, turtle Laniakea Beach and Pupekea Beach.
However, they can be a bit challenging to get to (especially on the crowded weekends), and the waters tend to be rough to swim in during the winter months.
Haleiwa Beach is just a couple minute outside of town with lots of parking.  And if you prefer a more genteel beach experience, then Haleiwa Beach can be a good option. Located just a few minutes from Haleiwa Town, this peaceful but active beach is great for swimming and those who are just learning to surf.

The narrow sandy beach is also a popular spot for fishing, scuba diving, stand up paddle boarding and kayaking. While an adjacent park has facilities like restrooms and tables, which makes it a terrific location for a picnic or barbecue.  There is a Foodland supermarket up the road if you're inclined to do so.
And you can also add watching a sunset at this Oahu beach for the best things to do in Haleiwa...!
---
---
Getting to Haleiwa
---
By Car
Directions: From Waikiki, take the H-1 Freeway headed West
Take the H-1 HWY West to the H-2 HWY North
Follow the H-2 HWY to the Kamehameha Hwy (HWY 99)
Take HWY 99 and follow it into Haleiwa Town.  Make sure to follow the signs turning Left into Haleiwa.
---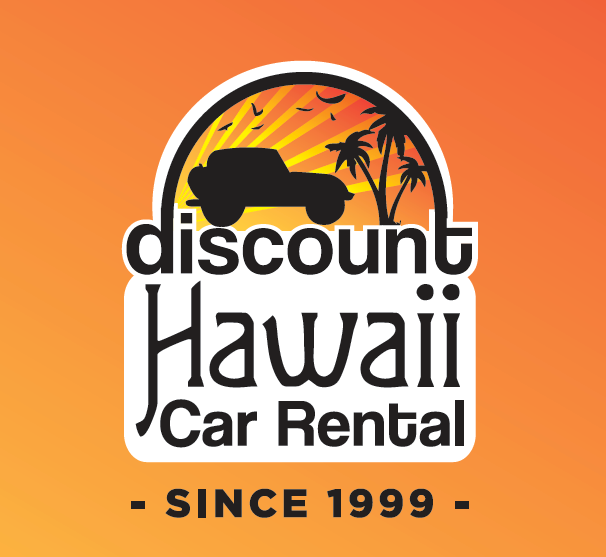 Need a good rental car option for the day?  Whether you would like to visit a beach, a popular Oahu attraction, or explore the island for just a day, consider these great, discounted rent-a-car rates with Discount Hawaii Car Rental.  They also have great packages for your entire trip...
---
From the Oahu Bus
From Waikiki, take the #20 Oahu Bus to the Ala Moana Center and transfer to the #52 bus that will take you to Old Town Haleiwa in the North Shore.
---
In the Area
---
Laniakea Beach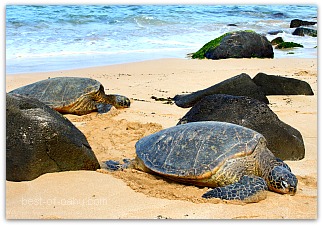 If you're visiting Haleiwa, don't miss the chance to visit Laniakea Beach located just 5 miles away.  This beach is a true gem, not only for its crystal-clear waters and landscape but also for the fascinating green sea turtles that call this spot home.
These majestic sea creatures are a big attraction, and visitors can spot them sunbathing on the sand or swimming in the shallow waters. It's an awe-inspiring experience to see these gentle giants up close in their natural habitat.
---
Waimea Bay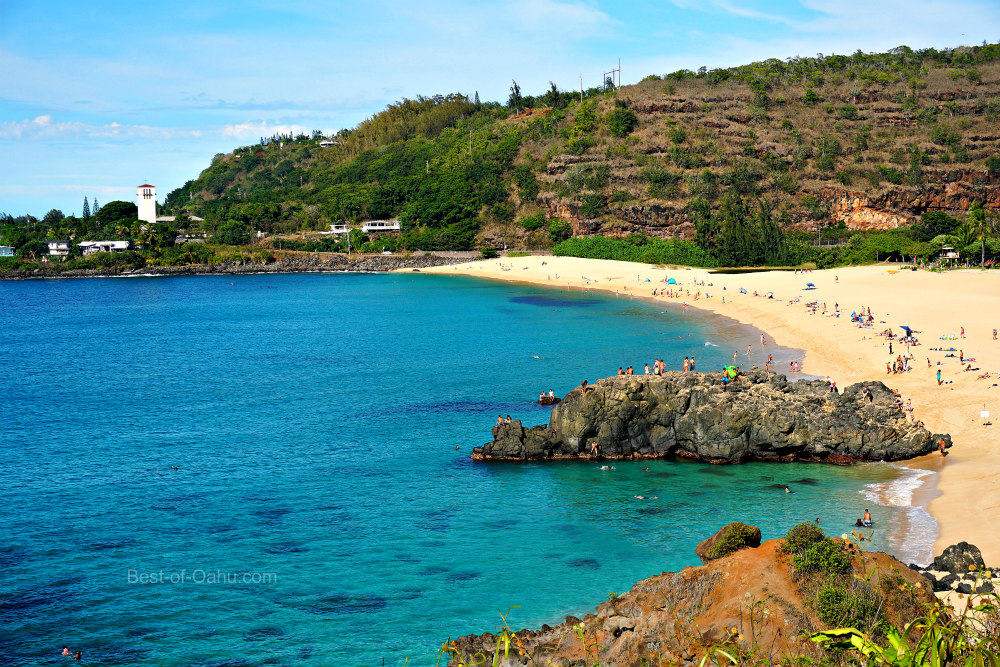 Also in the area is grand Waimea Bay, which is known for its massive waves that can reach up to 30 feet, attracting surfers from around the world.  However, during the summer months, the waves calm down, making it a perfect spot for swimming and snorkeling in the clear blue waters.

This beach also features a popular rock that extends into the bay.  You'll find thrill seekers jumping off it in the summer months.  With plenty of picnic areas and food trucks nearby, Waimea Bay is the perfect spot to spend a day relaxing, enjoying the scenery, and experiencing the thrill of Hawaii's legendary waves.

---
Waimea Falls
Waimea Valley, located across the way from Waimea Bay, is home to a stunning 45 foot waterfall that you can swim up to.  It's surrounded by lush tropical foliage and is the perfect place to cool off on a hot day. Waimea Falls is one of the main attraction in the North Shore.

The botanical gardens offer a glimpse into Hawaii's rich flora, with over 5,000 species of plants from around the world.  Visitors can take a guided tour or stroll through the gardens at their own pace, enjoying the fragrant blooms and tranquil setting.
---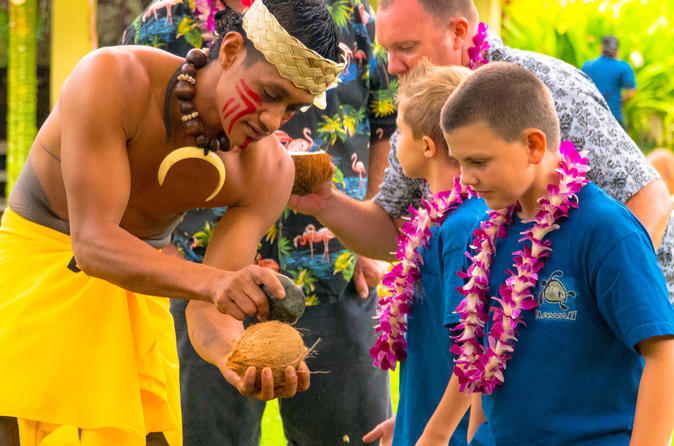 Tie on a visit to Waimea Falls Park with an evening luau dinner with cultural demonstrations and Hawaiian entertainment.  The Toa Luau includes your entrance to Waimea Valley & Waterfall.
Just make sure you give yourself enough time to get back in time for the festivities.  Note that this luau only takes place on Mon - Wed.  Learn more and reserve a spot...
---
Aloha & Enjoy!

Subscribe to receive Best of Oahu updates on events, updates, and new articles.  It's the closest way to paradise while you are away...
We will never sell or spam your information, and we'll respect your email privacy.