Oahu Car Rentals - everything you need to know
Looking for the best Oahu car rentals?  The good news is that rental cars in Honolulu are easy to find, cheap, and still one of the best forms of transportation on the island.  I recommend shopping the competing Honolulu car rentals located next to the airport for you vacation, or just pick up a cheap Oahu car rental for your day trips.
Whether you're looking to cruise around the island in style or just looking for a cheap Oahu car rental, we have some sources and tips for you.

---
3 Car Rental Day Trips Around Oahu
---
Staying in Waikiki is exciting, but there will come a point when you will want to get out and explore the rest of the island.  The Oahu bus is great for short rides to the Ala Moana Mall or even to Hanauma Bay.
But when you want to take a trip out to the North Shore with many stops along the way, or visit a remote beach like Waimanalo Bay, or dine at some of the best Honolulu restaurants that are not within walking distance of your hotel, Oahu car rentals starts to make good sense!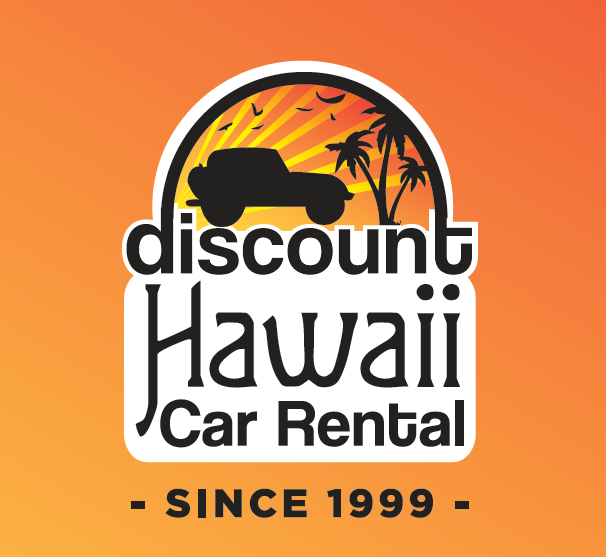 ---
Drive to the North Shore & Around the Island
---
This is by far the most popular choice.  Most folks are looking for Oahu car rentals for a day trip to North Shore and continue their journey back down the other side of the island.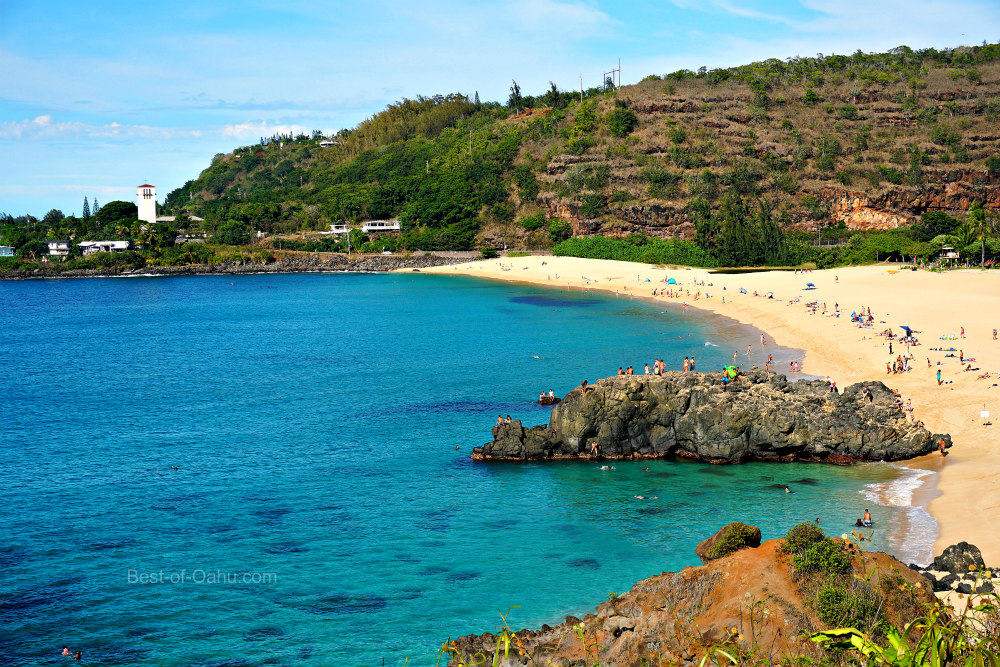 You could simply jump on the freeway and head directly to the North Shore, which will also give you the option to stop at the Dole Plantation & old town Haleiwa, before continuing your journey through the north shore and down the windward side of the island.  Note that it's easy to get carried away and spend the whole day in the North Shore.
I would like to recommend a different route, and start by driving around Diamond Head, and continue further south along the rugged lava rock coastline.
The views are beautiful, and only continue to amaze as you pass Koko Head and start traveling up north along the Windward coast.  Slow down and take in the views when passing Chainman's Hat…ok, stop and get a picture! 

Now you're ready to continue your journey into the North Shore!  Explore what's known as the Seven Miracle Miles of beach coastline, including Sunset Beach, the Bonzai Pipeline, and Waimea Bay.
End the day walking around old town Haleiwa, enjoying a Matsumoto Shave Ice, and exploring the shops and galleries.  Consider catching a sunset and grabbing dinner before heading back to town!
---
Visit the Rustic Leeward Side of Oahu
---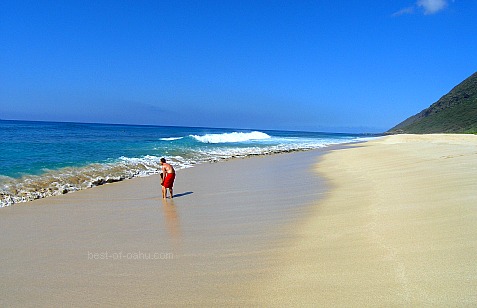 While most visitors turn to Oahu car rentals and elect to take a day trip up to the North Shore, most miss out on seeing the sleepy west side.  Also referred to as the Leaward side, because it tends to be dryer and less windy than other parts of the island. And while lacking in main Oahu attractions, it makes up for and more with raw island beauty. 

Drive along the coast until the road ends at Yokohama Bay, where you'll have an amazing mile long stretch of beach to yourself…on most days that is!  Beyond the road is Kaena Pt (the most westerly point of Oahu), where you can only travel by foot.
There is a hiking trail that leads into Kaena Pt if you're feeling adventurous, and up for hiking one of the last undeveloped coastal area on the island.
Stop for a local plate lunch along the way at L&L Barbecue in Waianae or grab a Hawaiian Shave Ice at Dan's Maili Shave Ice in a small town call Maili (just before Waianae).
---
Spend a Beach Day on the Windward Side
---
Rent a car for the day and explore the easterly side of the island, which is known for its pristine beaches and most magical waters on the island.
More commonly referred to as the Windward side for its easterly trade winds that blow on shore, this side of the island also tends to be cooler as clouds usually linger in the tall Ko'olau Mountains.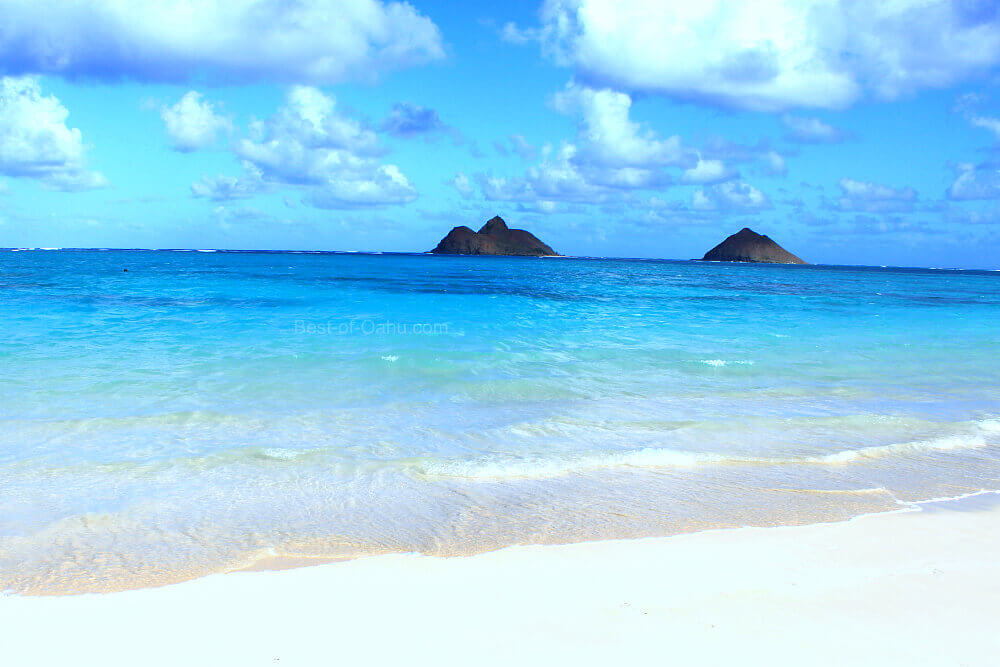 As you drive over the Pali Hwy that crosses over the Ko'olaus, make sure to stop at the popular Pail Lookout and take in some of the most impressive views of the Windward Side. 

It should only take you about a half hour of driving time to reach the quaint town of Kailua.  This is a great place to grab brunch before heading on to explore some of the most beautifully rated beaches on the island, including Kailua Beach and Lanikai Beach.
Continue your journey south, and discover some additional hidden gem beaches, including Waimanalo Bay and Makapu'u Beach.  Another great scenic viewing area can be found at the top of Makapu'u.  And the famous blow hole is located just beyond Sandy Beach.
Finally take note that some of the best hiking trails are located along this route…just in case you run out of things to do!
---
8 Oahu Car Rentals Agencies
---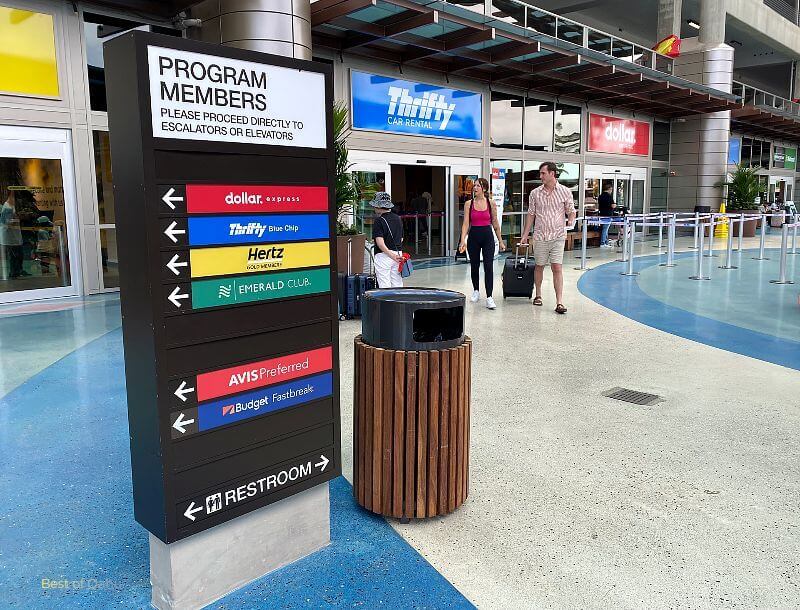 There are currently 8 nationally recognized Honolulu car rental agencies located in or next to the airport, including Alamo, Avis, Budget, Dollar, Enterprise, Hertz, National, & Thrifty Rent-A-Car.  Note that you will need to catch a shuttle for Alamo and Enterprise, which are located a few blocks away.
Waikiki car rental agencies include most of the companies listed above, except for Alamo, Avis & Thrifty.  There are a few private outfits in Waikiki that also offer rentals.

---
Honolulu Car Rental Tips
---
Here are some great tips to consider regarding Oahu car rentals around Honolulu & Waikiki.
1.  Best Deals - Reserve your Oahu car rentals online or through a travel agency to receive the best deals and rates.

A lot of specials and discount coupons can be found online.  Look for these specials in each of the Oahu car rental agency websites, and also through third party websites.  A travel agency can also offer you some good discounts if you combine it with your airfare or hotel reservation.

2.  Reservations - Make sure to reserve a vehicle as early as possible.  With no obligation to rent (double check with each cancellation policy), it doesn't hurt to reserve a vehicle right away.  You can always cancel your reservation if you find something better down the road. 

Arriving on the island without a reservation can subject you to higher rates, and during busy times, you can get stranded with no vehicles left on the lot to be rented.  Running out of vehicles is common during the holidays and high season.

3.  Daily Rentals - Renting by the day is fine if you are only planning to use the vehicle only once, but if you are planning to use it for getting around the island, then make sure to look into discounts that apply for renting 2 days plus on a vehicle.  Bigger discounts usually apply if you rent the vehicle for a week or more.
4.  Use Google Maps!  I highly recommend setting up your destination in your phone map application before driving.  If you are unfamiliar with Hawaii, it can be challenging enough driving in a foreign area, coupled with trying to pronounce the Hawaiian named streets.

5.  Watch out for all the upgrades and add-ons that will be offered at the check out counter.  Specifically the prepay gas option, insurance, and car upgrades.

Prepay Gas Option – this is a losing proposition, unless you are able to time your gas tank running on fumes at the point of returning your car. 

This is how it happens…at the Honolulu car rental front desk, you will be offered the cheapest rate/gallon of gas on the island.  But if you return the car on empty with even 1 gallon of gas left in the car, then you will be loosing the cost of the residual gas left in the tank, which is more than the collective cents saved on prepaying on the cheapest cost/gallon!  Not to mention that you are more likely to return the car with at least a quarter tank left.  Opt to fill up your own gas, and make sure to return the car with a full tank!

Insurance – I can't advise you to refuse this option, but if you already have car insurance, then it might be wise to consult with your insurance agent before arriving.  Ask them if your are already covered for the rental, and if there are any advantages with opting for additional insurance when offered. 

The Honolulu car rental agencies typically offer an incidental insurance that covers the deductible (out-of-pocket cost) for broken windows, dents and other types of incidents.  Make sure to bring your car insurance card with you on your trips.

Car upgrades – be careful…you just arrived on vacation mode and impulse purchasing comes easily when offered luxurious SUV's and convertibles.  Double check your budget before saying "YES"!  Also wait until they check to see if the vehicle you reserve is available…if not, they usually upgrade you for free.

6.  The Basics – you must be 21 years of age to rent a car.  You must have a valid driver's license and credit card.  You must have current auto insurance or be willing to purchase insurance during the duration of your Oahu car rentals.

7.  Car Trouble – if your rental brakes down on you during your travels, make sure to contact the 800 toll-free number located on your rental term agreement for resolution.  Calling a tow truck or proceeding to fixing the vehicle yourself might result in no reimbursement.

8.  Pick up car as soon as possible – sometimes the lines to pick up your vehicle can become long waits.

Patience is key, but if you have more than 2 adults in your party, you might want to consider designating one person to collect the luggage, while the other person heads immediately to retrieve the vehicle.  This option obviously will not work for everyone, but can get you out of the airport much faster.

There are free shuttle buses located outside of the baggage claim area that will take you around the corner to all the different Honolulu car rentals.
Aloha & Enjoy!

Subscribe to receive Best of Oahu updates on events, updates, and new articles.  It's the closest way to paradise while you are away...
We will never sell or spam your information, and we'll respect your email privacy.