Sunset Beach Oahu - a North Shore favorite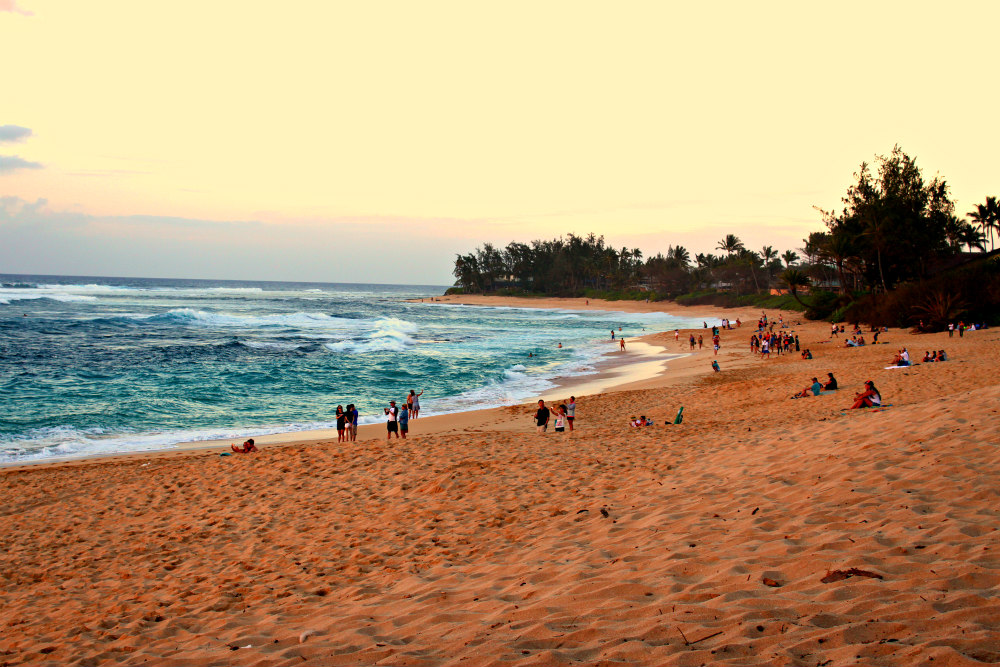 Sunset Beach Oahu is another Best of Oahu highlight and a beautiful surfing mecca not to be missed after making your rounds at Waimea Bay and the Banzai Pipeline!  It's a great Oahu Beach to watch big-wave surfers in action during the wintertime.

Then come back in the summertime when the waves go flat, and Sunset Beach State Park gives way to a new scene for some amazing snorkeling in Oahu.
But above all, visit Sunset Beach for its name and reputation…breathtaking sunsets which will easily rival some of the best sunsets in Hawaii!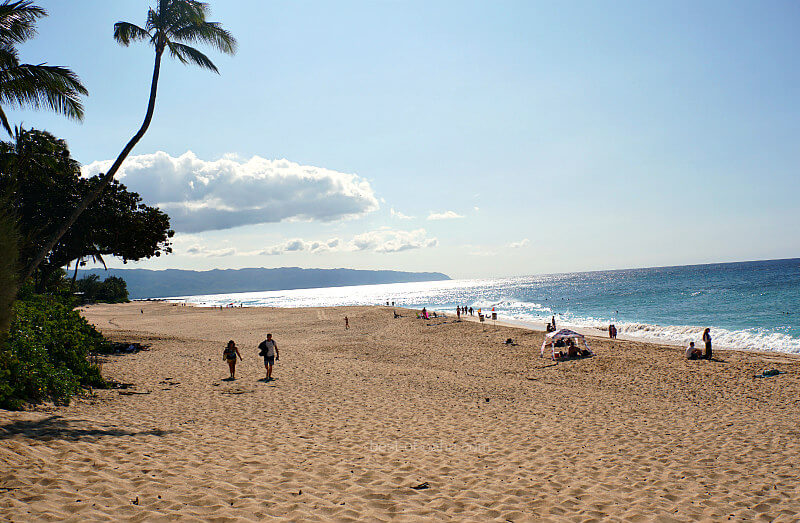 ---
Visiting Sunset Beach
---
Located just past the famous Banzai Pipeline where waves crash onto Ehukai Beach, is another 2-mile stretch of sand on the North Shore, which is home to beautiful Sunset Beach Hawaii.
Sunset Beach State Park, is one of the few long stretches of sand that you get to drive right next to, traveling along the Kamehameha Highway.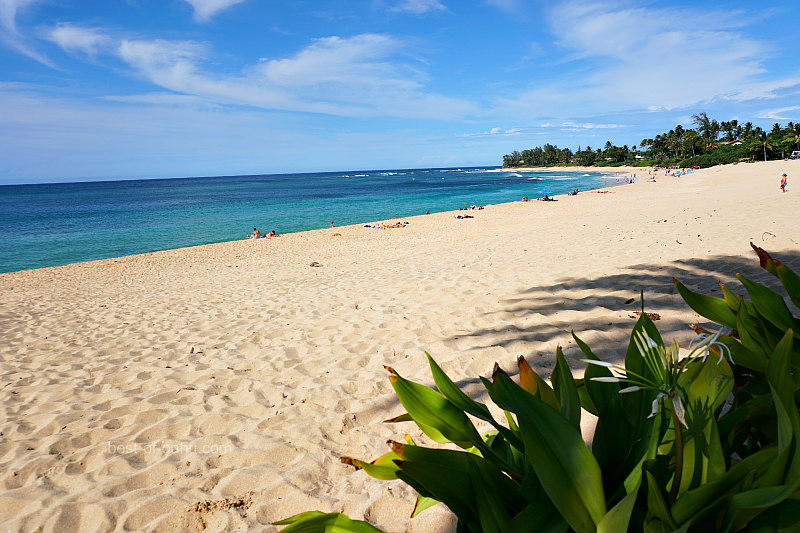 Vans Triple Crown of Surfing is held at Sunset Beach in the wintertime. This is one of the most exciting and thrilling surf contests to attend on the island. Pay attention to the surf report and head to the North Shore early if the contest is on!

Sunset Beach Oahu is one of the 3 surf breaks where the famed Triple Crown Surfing Contest is held over the course of the winter months.  The other two surf spots that host this important surf contest are Waimea Bay and the Banzai Pipeline at Ehukai Beach.

Surfing Sunset Beach challenges big-wave surfers who try to conquer these gigantic waves. The surf swells easily usher in 15 to 30 foot waves.  The surf breaks a little farther out to sea, so bring a pair of binoculars with you if you plan to visit this Oahu beach and want a better and closer view of the action.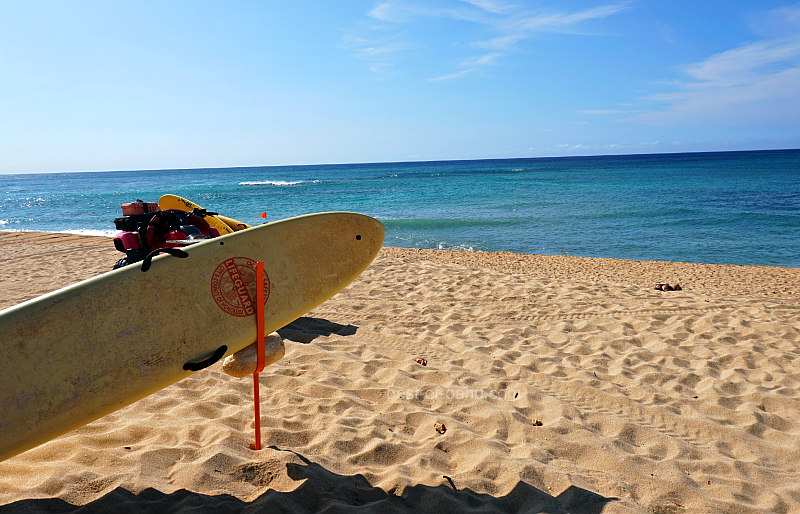 Be careful when entering the ocean in this area, especially when waves are present.  It's best to check in with the lifeguard if you're unfamiliar with this beach to better understand current conditions and get advice on entering the water from certain points of the beach.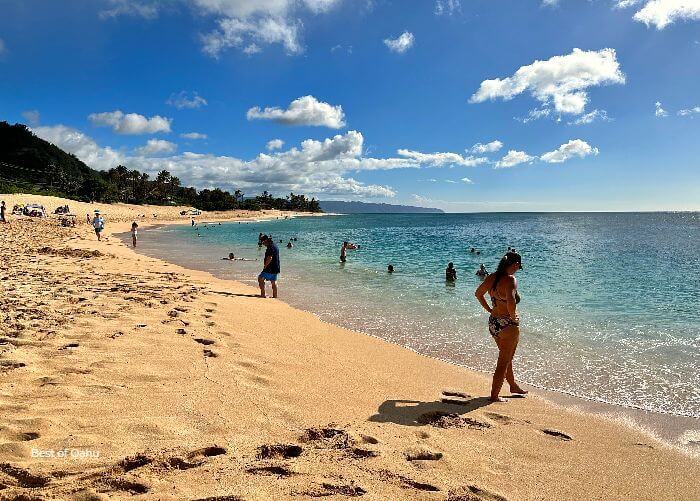 Sunset Beach in the Summer
The crowds tend to die down as the surf flattens out during the summer time.  Sunset Beach State Park is a beautiful spot to bring the family, for simple relaxation, beachcombing, and snorkeling.
That's right...Sunset Beach is a fantastic spot for some snorkeling in Oahu during the summer months when the surf tends to be flat.  The sharp jagged pinnacle reefs are fun to explore with a nice variety of colorful fish and Hawaiian marine life.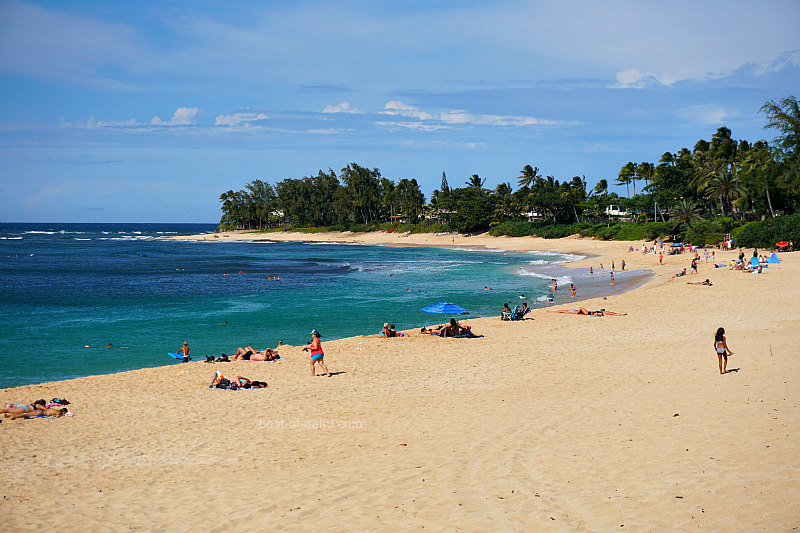 ---
Catch a Grand Sunset
As referenced within the name, this Oahu beach is home to some beautiful sunsets.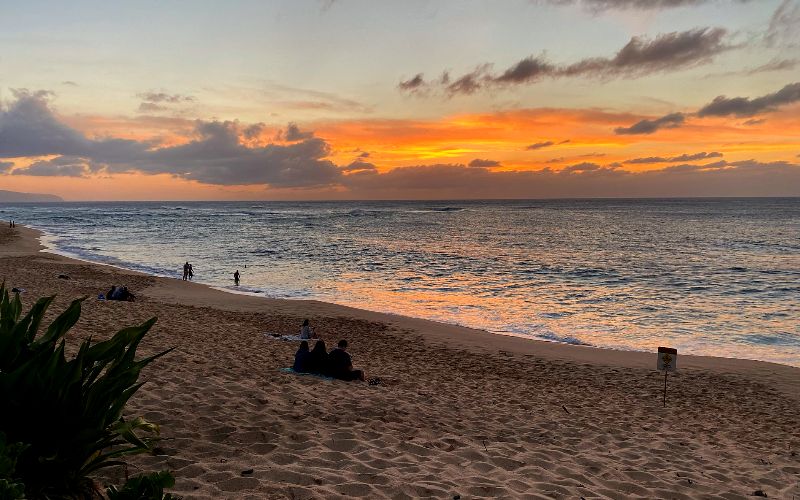 Sunset Beach Oahu Amazing Sunset
It's easy to see why as Sunset Beach is one of the few beaches on the North Shore that you can see from the road.  And if you happen to be passing by during magic hour, you'll be in for a special treat.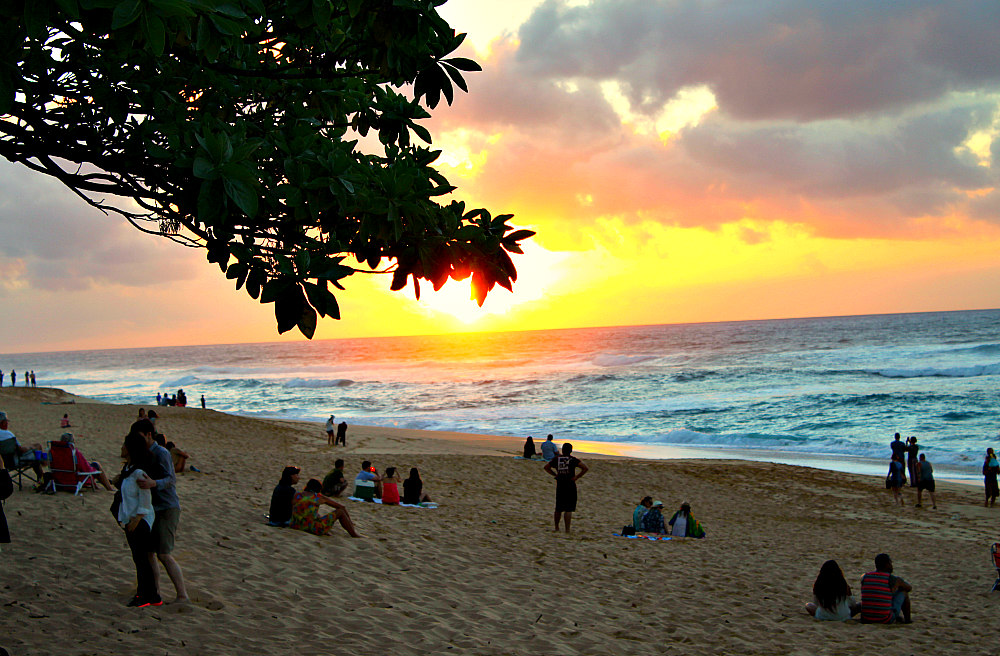 ---
Video & Drone Footage
Watch surfers ride waves to shore with a blood red sky behind them.  Beach goers take a seat and watch all the beauty this magical hour gives.  The drone footage puts a new prospective to how gorgeous it really is, as it sails down the beach from above.
---
Beach Facilities
---
Little shady areas
Lifeguard on duty
Free Parking Lot
Located across the street from the park
Restrooms
Beach showers
Picnic bench tables
---
Sunset Beach Oahu Tips
---
If you are planning a visit to the North Shore, I suggest starting your journey early in the morning.  You might even want to consider enjoying breakfast on this side of the island.  There are a few choices in Haleiwa Town, and also Ted's Bakery across from Sunset Beach State Park is open for breakfast.

This Oahu beach is famous for its big winter surf, but it's the endless beautiful sunsets in Hawaii that gives its classic name, Sunset Beach.  Treat yourself to one before returning back to town.  It will give you a chance to let traffic pass...and besides, it will be dark by the time you get back to Waikiki (if that's where you're staying) anyway.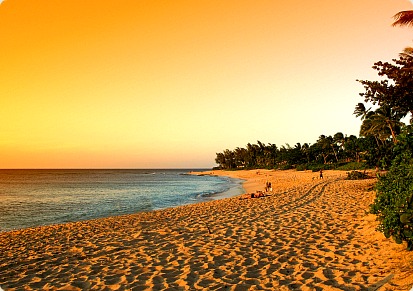 And did I mention this Oahu beach has amazing Hawaiian sunsets...thus the name!  I've had my share

Warning:  The only downside to this beautiful beach are the car break-ins and wallet/phone theft that is prevalent in this area!  Do not leave anything in your car or unattended on the beach.  Don't be afraid to visit Sunset Beach...just be smart about it!
---
Getting to Sunset Beach Oahu
---
Directions By Car From Waikiki
Take the H-1 Hwy West to the H-2 Hwy North

Follow the H-2 Hwy to the Kamehameha Hwy (hwy 99)

Take Hwy 99 and continue into Haleiwa Town

or by pass Haleiwa Town , and continue on Hwy 99 and merge onto Hwy 83, which will lead you to the coastline.

As you continue on  Hwy 83, until you see a Sunset Beach State Park sign on your left hand side.

Turn into the parking lot and you are there.
---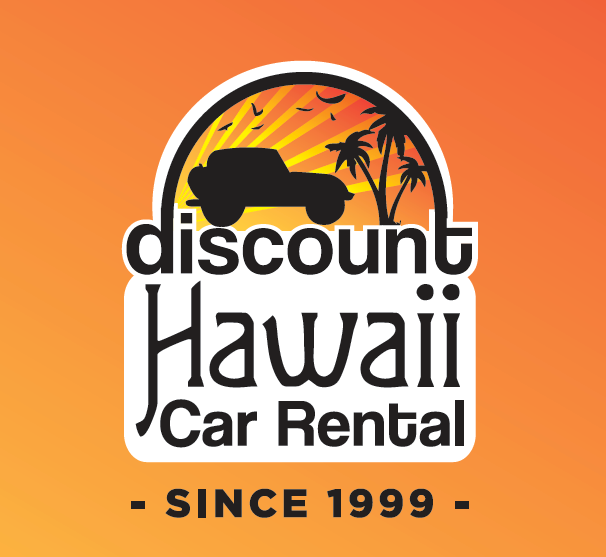 Need a good rental car option for the day?  Whether you would like to visit a beach, a popular Oahu attraction, or explore the island for just a day, consider these great, discounted rent-a-car rates with Discount Hawaii Car Rental.  They also have great packages for your entire trip...
---
Oahu Street Level Map to Sunset Beach Oahu


---
Directions By Oahu Bus from Waikiki
Take the 52 Oahu Bus from Kuhio Ave to Haleiwa Town, and transfer to Oahu Bus number 88A or 60.  These Oahu Bus will take you  to the North Shore Beaches.  Ask the bus driver once again to notify you once you have arrived at Sunset Beach State Park.
Note:  Bus # 88A travels from the Ala Moana Center to the North Shore and backdown the Windward (East) side of the island.

---
Aerial Map to Sunset Beach Oahu


---
In the Area
---
Ted's Bakery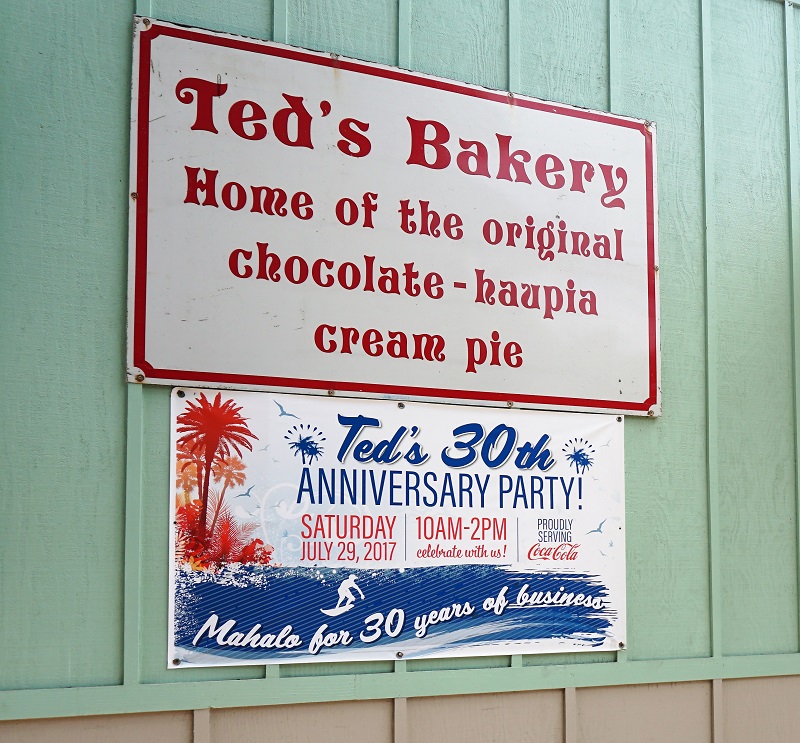 Ted's Bakery – the North Shore is famous for its Hawaiian Shave Ice, but I'm here to tell you that there's a new treat that is gaining popularity.  Ted's Bakery is known for its cream pies.  Not just any pies, but some of Hawaii 's best sweet local flavors.

Not to be missed flavors are Haupia Cream and Chocolate Haupia Cream, which resembles a coconut pudding.

Ted's Bakery is not just a great spot to grab some breakfast, but also hot sandwiches for lunch, including BBQ  Chicken, Teri Beef & Mahi Mahi.  If you don't make it to Ted's Bakery, you're still in luck.  Ted's pies are sold in Foodland grocery stores, back in town.

---
Banzai Pipeline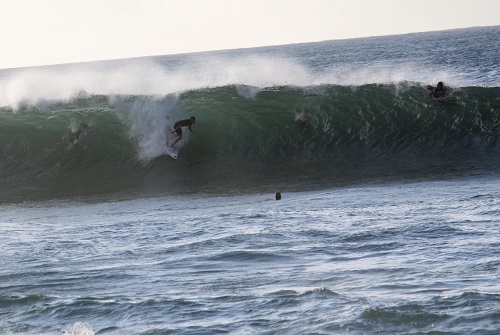 Ehukai Beach – more popularly known as the Banzai Pipeline!  If the Sunset Beach surf isn't close enough for your viewing , then drive back down to Ehukai Beach where surfers are lined up close, paddling into amazing barreling waves. Watching from here, you'll definitely feel the Hawaiian surfing experience!

The Banzai Pipe tubes are world famous and add to the North Shore character and experience.  The first trick is to find Ehukai Beach , which is located just across the street from the Sunset Elementary School parking lot.

---
Ehukai Pillbox Hike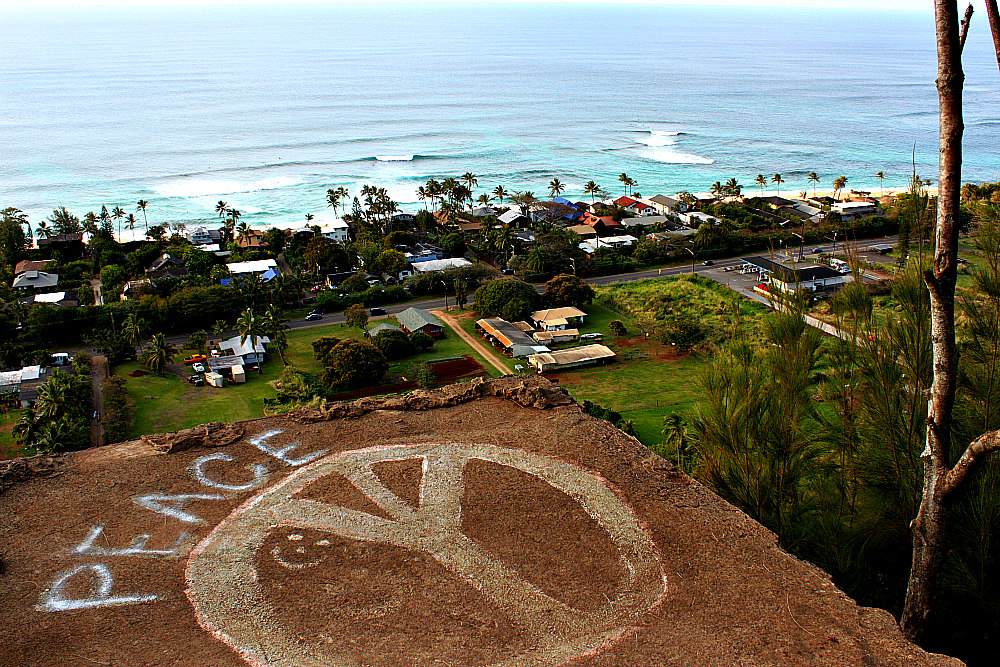 Ehukai Pillbox Hike - right across the street from Ehukai Beach is a little known secret hike called the Ehukai Pillbox Hike.  This Oahu hike is a 30 minute journey that leads you up to the top hillside ridge, where two old World War II military bunkers overlook the North Shore coastline.   The views are breathtaking!

---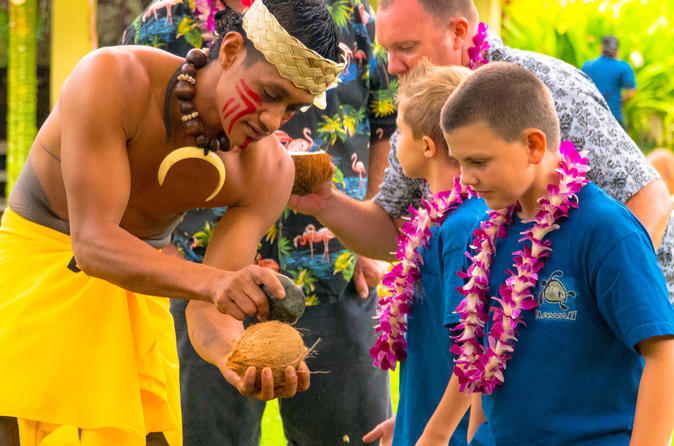 Tie on a visit to Waimea Falls Park with an evening luau dinner with cultural demonstrations and Hawaiian entertainment.  The Toa Luau includes your entrance to Waimea Valley & Waterfall.
Just make sure you give yourself enough time to get back in time for the festivities.  Note that this luau only takes place on Mon - Wed.  Learn more and reserve a spot...
---
Turtle Bay Resort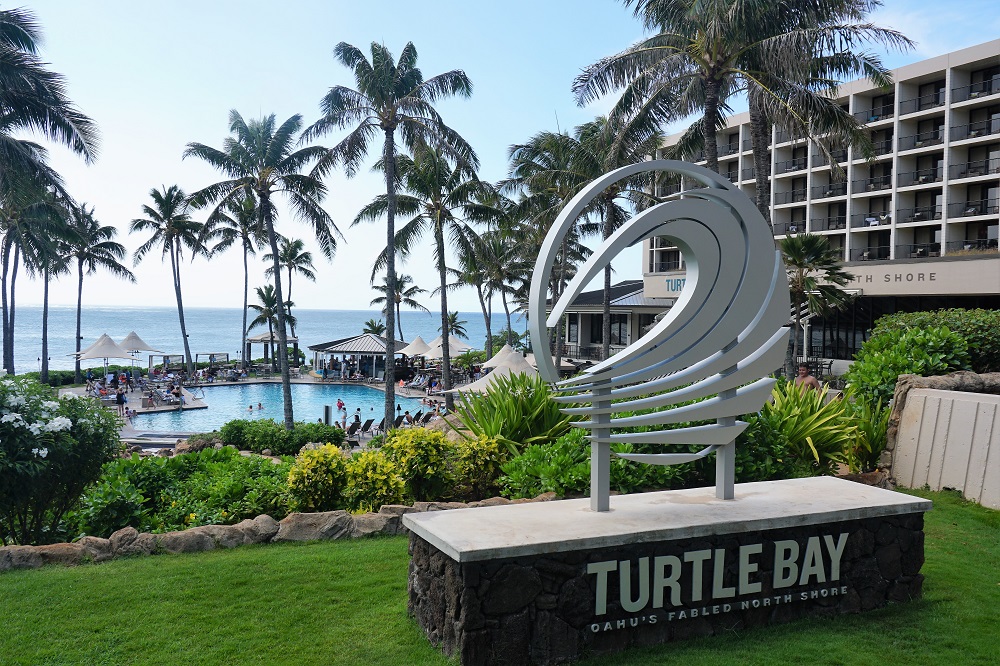 Turtle Bay Resort – just up the road is the grand resort, known as Turtle Bay .  Located over a stretch of 4 miles plus of beachfront property, including 2 championship Oahu golf courses.

Turtle Bay Resort is a relaxing resort estate that sits at the tip of the North Shore all by itself.  You will need to check in with the security attendant if you are not vacationing on the premises, but you are allowed to visit the restaurants & golf pro shop.  Note:  Don't forget to get your parking card validated if driving in.

---
Return to Best of Oahu Home Page
Aloha & Enjoy!

Subscribe to receive Best of Oahu updates on events, updates, and new articles.  It's the closest way to paradise while you are away...
We will never sell or spam your information, and we'll respect your email privacy.