Home  /  Shopping on Oahu
Ultimate Guide to Shopping on Oahu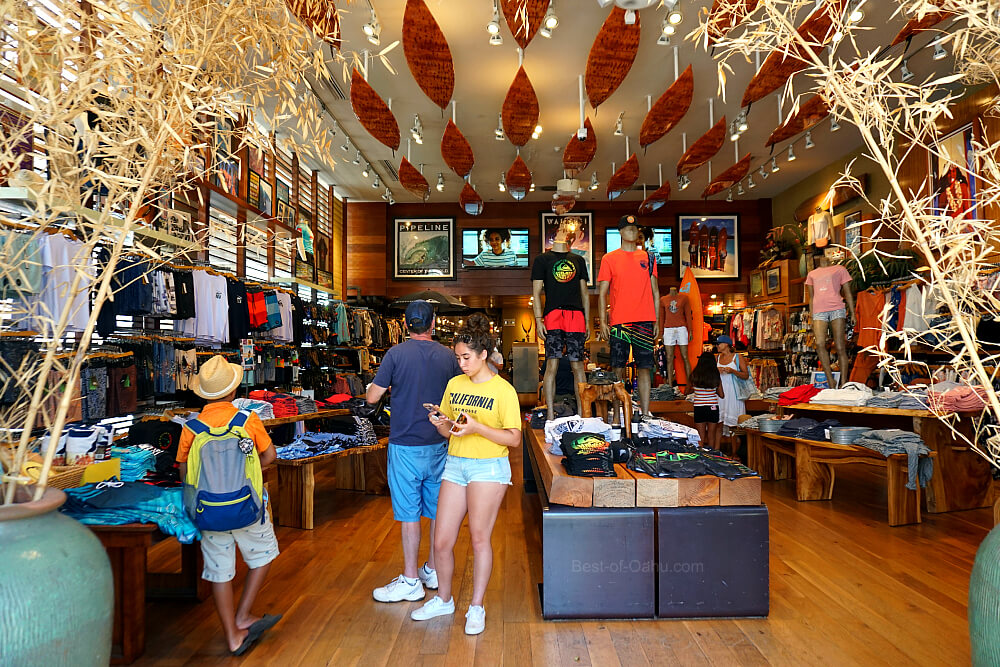 If you're going to spend time shopping on Oahu, you're in for a fun adventure. You are guaranteed to find whatever it is you are looking for and then some!

The best Oahu shopping can be found in both indoor and outdoor settings.  You will find a diverse mix of shops specializing in Hawaiian specialty items, island art, high-end designer goods, local crafts, and as much Hawaiiana as you can muster. 
Whatever you are looking for, you will be able to find it at the following Oahu shopping venues:  Ala Moana Mall, Ward Warehouse & Ward Centre, and of course,the Aloha Stadium Swap Meet.  These along with some great boutique shops are places where I spend time shopping on Oahu.
---
Enjoy up to a 5-hour shopping spree outside of Waikiki with transportation at the Waikele Premium Outlets & Shopping Center.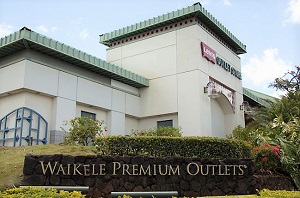 Explore discounted merchandise from over 50 name brand stores spread out over 5 sections within the outlet center.  Included in the lineup you will find Armani, Coach, Ralph Lauren, Converse, Kate Spade, and Saks OFF Fifth.  Learn More...
---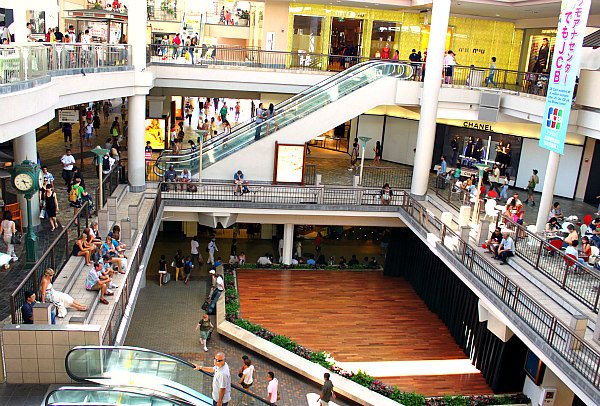 Being the largest outdoor mall in the world with soon to be over 300 unique shops and restaurants, it's no wonder that the Ala Moana Mall consistently ranks in the top 10 malls in the nation, and the best shopping on Oahu!

In one of its mega million dollar renovations, the Ala Moana Center added a 4th top level with a handful of restaurants and a fun open air island bar called the Mai Tai Bar, which is a hot spot for hip locals and tourists alike!
The new Ewa wing is now open!  Featuring 65 new shops in the upstairs area, including Bloomingdale's & Nordstroms.  Shirokiya has also created a $35 million Japanese food village on the ground level resembling the old Kyoto town feel, along with Foodland that also just rejoiced this mega mall, next to Nordstroms that just celebrated its grand opening.  Target is the latest to sign on and coming soon!
This one of a kind shopping mall also has a beautiful center stage that hosts free daily performances, including lots of local Hawaiian music and hula dancing.
Don't miss the Hula performance that takes place everyday at 5 PM, and a Keiki (kids) Hula Show on Sundays at 1 PM.
---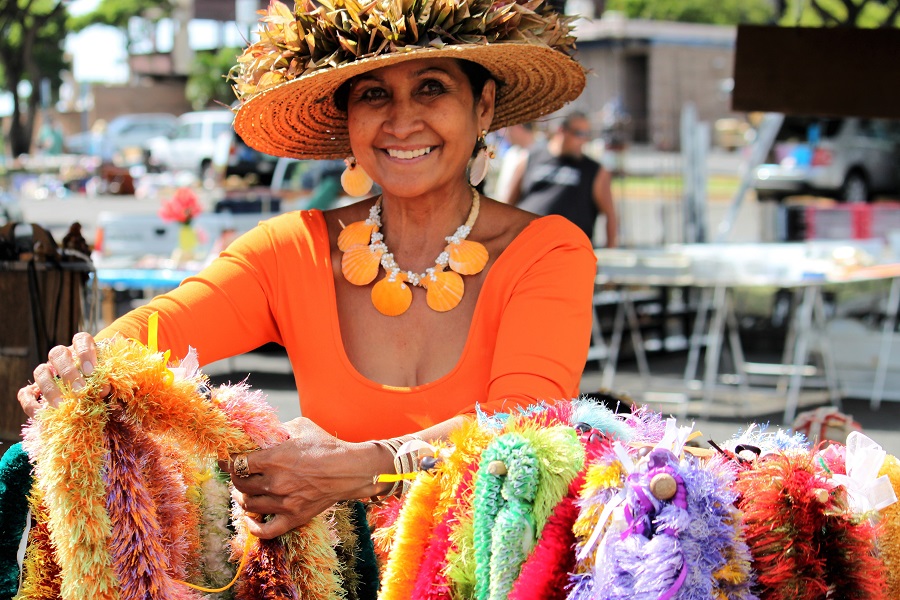 Shopping on Oahu would not be complete if you did not experience the Aloha Stadium Swap Meet!  This is not just not any old flea market, but the grand swap meet of all swap meets!

.
Arrive early and be prepared to literally be overwhelmed in a good way.  Stall after stall -- there is so much to see and take in.  You might not know how to start and where to end, but you must come see this one of kind Oahu Shopping extravaganza

Shopping on Oahu would not be complete if you did not experience the Aloha Stadium Swap Meet!  This is not just not any old flea market, but the grand swap meet of all swap meets! 

Arrive early and be prepared to literally be overwhelmed in a good way.  Stall after stall -- there is so much to see and take in.  You might not know how to start and where to end, but you must come see this one of kind Oahu Shopping extravaganza.
I always think I have seen it all at the Aloha flea market, but I'm always pleasantly surprised with all the new ideas and creativity that turn into products, and are sold each weekend at this special marketplace...

from dried and fresh tropical fruits and nuts, to jewelry, tikis and masks, t-shirts, antique Hawaiiana items, refrigerator magnets, towels, toys, etc.

I love going to the Aloha Stadium Swap Meet, knowing that there is a large representation of unique Hawaiian goods, waiting to be discovered at great bargain prices.  Also check out the KCC Farmers Market if our around Saturday morning.
---
Shopping in Waikiki
---
You don't have to walk far outside your hotel in Waikiki to be surrounded by shops.  But here a some of the better shopping strips, malls, and touted convivence stores.  Also take a look at some of the best Hawaii souvenirs that you'll find around the island.
---
The old iconic Waikiki International Market Place has recently gotten a major makeover!  In fact, Saks fifth Ave has moved in with 90 other unique shops and high-end restaurants. 
The street kiosks have turned into a diversity of shops throughout 3 levels, but still revolved around the 100 year old banyan tree centered in the middle of the courtyard.
There are at least a dozen restaurants, including local chef Roy Yamaguchi's Eating House, and Michael Minna's The Street.  b Patisserie, a popular San Francisco bakery, has teamed up with Kona Coffee Purveryors on a space and bringing some of their magic to the International Market Place!

Location: 2330 Kalakaua Ave, Waikiki / Open daily from 10 am to 11 PM
---
Royal Hawaiian Shopping Center


With 4 levels expanding over 3 sections, covering over 300,000 sq ft, it's no wonder that the Royal Hawaiian Shopping Center has been a Waikiki anchoring shopping on Oahu attraction for decades!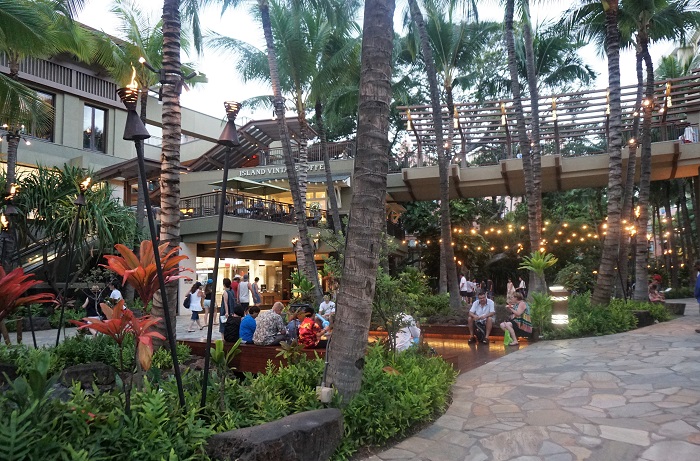 Give yourself time to shop and explore, as there are 110 shops and restaurants.  You'll find lots of flagship stores including Hermes, Crazy Shirts, Kate Spade, Fendi, Cartier, Apple Store.

There are also lots of great food choices including Maui Tacos, Cheesecake Factory, Doraku, and Wolfgang's Steak House, and Island Vintage Shave Ice.

Take note that this Oahu shopping center is also home to a popular new dinner & night show called Rock-A-Hula.

Finally, catch some live entertainment and hula show on the central main stage Tue – Fri 6 PM to 7 PM.

Location:  2201 Kalakaua Ave, Waikiki / The center is open daily from 10 AM to 10 PM
---
Waikiki Beach Walk


In the heart of Waikiki located on a side street is a neat outdoor strip of shops.  With only about 30 shops and a dozen restaurants, the Waikiki Beach Walk does not compete with the larger shopping malls, but has its own unique shopping on Oahu vibe.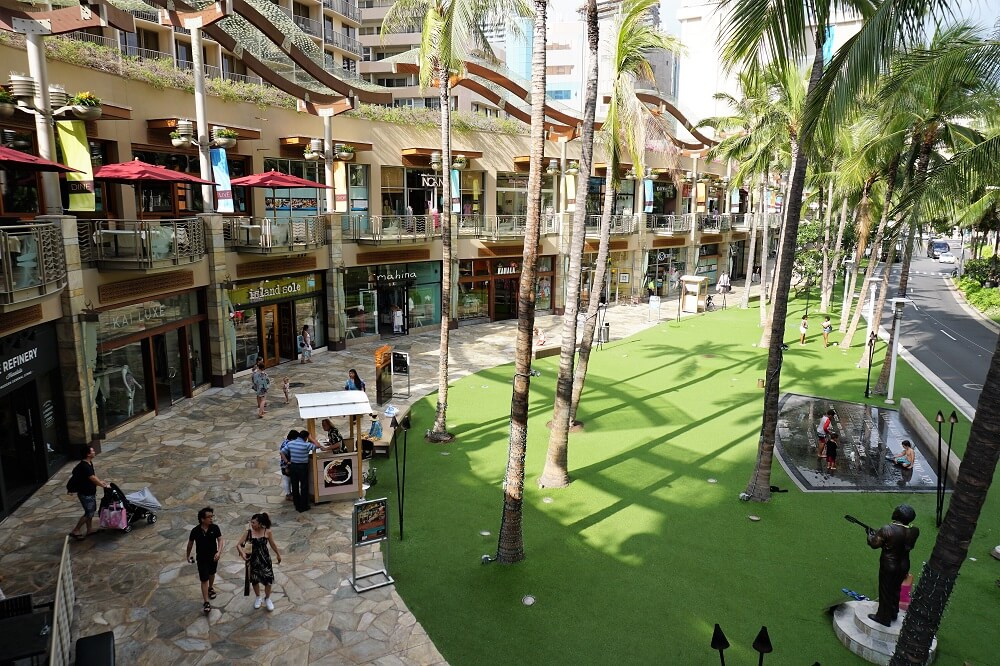 Instead of rows of designer stores, you'll find boutique shops, local galleries, and specialty shops like the Waikiki Christmas Store or the Ukulele Shop.  If you're looking to bring something special from the islands, you're most likely find it here. 

The Wyland Gallery is always a treat to stroll through, and we tend to fall in love with the designs at Crazy Shirts.  Not to worry if you can't find anything you like, as the Waikiki Beach Walk features an ABC Store as well.
Get a little hungry and there's a variety of choices to explore including a Poke Bowl, Ruth Chris Steak House, Roy's Restaurant, and the Yard if you're looking to grab a drink!

What really makes the Waikiki Beach Walk unique is a large entertainment lawn that lines the front of the shops.  Check out the schedule of ongoing entertainment, concerts, demonstrations, and yoga teachings.
Location: Lewers Street off of Kalakaua / Open Daily 10 AM to 10 PM
---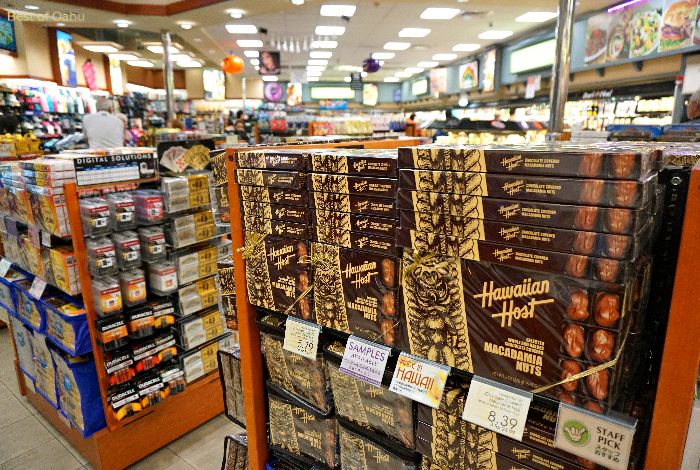 There is a known love for ABC Stores in Hawaii.  And you don't need to walk far in Waikiki before encountering one…they almost appear on every corner.

From bottled water to Hawaii souvenirs, visitors find themselves returning to these unique Hawaii convenience stores throughout their stay.
Try walking out of an ABC Store without a few purchases in hand.  They have many tempting and cool items including inexpensive aloha shirts, Hawaii-themed refrigerator magnets, and yummy chocolate covered macadamia nuts.

---
Kaka'ako Shopping Area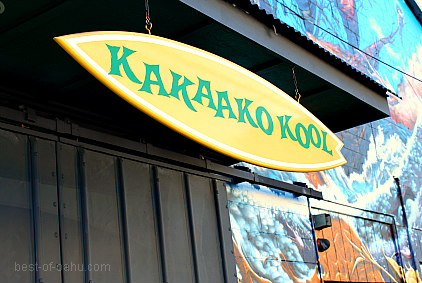 Kaka'ako is an upcoming area next to Ala Moana Shopping Center, that features 135 shops and restaurants -some existing along with the new Ward Village addition. 
As the Kakaako area continues to change, including the redevelopment of the Ward Warehouse.  Salt & Ward Centre are a stronghold in the shopping arena.   

Boutique shops, special Hawaiian artworks, mellow crowds, and good restaurants & bars are a small taste is what you will find in these thriving shopping areas.  This area should definitely be one of your excursions when shopping on Oahu.

---
Ward Centre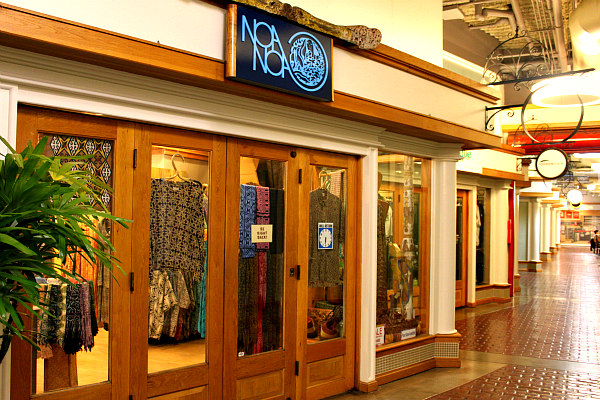 The Ward Centre features a good handful of restaurants including Piggy Smalls, Kamitoku Ramen, and a nice mix of high-end boutique clothing shops and local craft goods.  Check out Crazy Shirts, Na Mea Hawaii, and Noa Noa.

Across the street you will find a new extension of the Ward Village.  It's worth walking across, as they have added some new fun sporty restaurants and shops.  Roxy Surf Shop, just for the wahines (ladies), has joined the mix, and now anchors this section.

---
---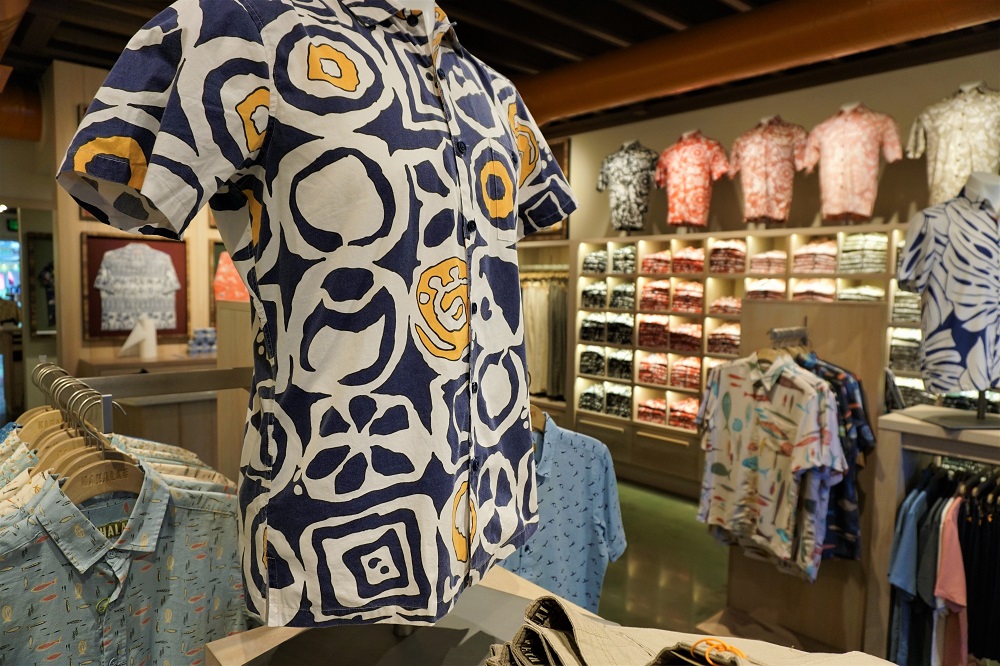 Shopping on Oahu doesn't only mean shopping in Honolulu and Waikiki. The North Shore holds its own when it comes to shopping. 
Hawaiian shave ice and catching a view of the notorious big waves is usually what's on everyone's mind when trekking out to the North Shore of Oahu.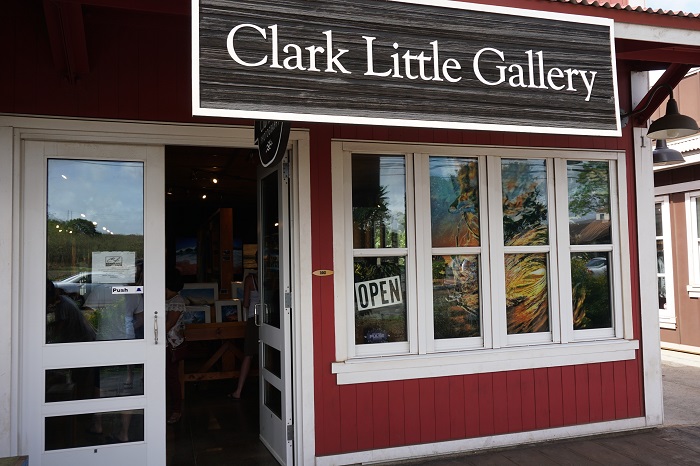 But if you stop to linger in Haleiwa Town for a little bit, you are in for an Oahu shopping experience that is uniquely different from the rest of the island.

A handful of Hawaiian art galleries and vintage surf shops partly defines Haleiwa Town's character.  And let's not forget one very famous shave ice shop -- Matsumoto's Shave Ice.  If you are in search of some beautiful Hawaiian artwork, make sure you head out this direction.  

Side Note: Besides Haleiwa, Honolulu's Chinatown is the only other central location on Oahu for art galleries where you will find a great collection of local artwork.
You can also, of course, find Hawaiian art works pretty easily throughout Waikiki, but with convenience comes hefty prices sometimes.  If you are looking to spend about half the fortune, and maybe even have an opportunity to meet the artist, then make the journey out to the famous old Haleiwa Town where they are more laid back and welcoming.
---
Shopping on Oahu - Chinatown
---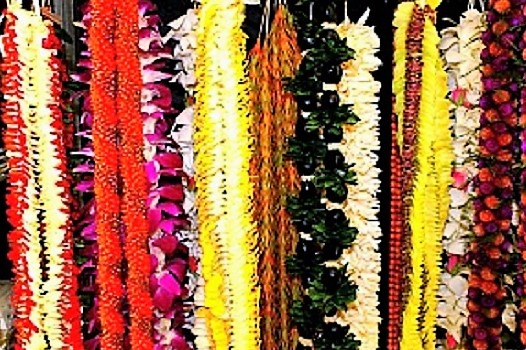 This is Oahu's newest hip area to peruse boutique shops, dine in great restaurants, and hangout to experience  the active nightlife.  Honolulu's Chinatown is also becoming home to many of Oahu's artists who are setting up their art galleries here.
One thing that has not changed in this vintage Chinatown, are the colorful lei shops.  If you drop by Honolulu's Chinatown, let it be for no other reason than to check out the handful of lei shops and perhaps buy one that is freshly made and you will be given a lesson on the meaning of the colors and the type of flowers that you choose for your lei!
You'll find a wide variety of handmade leis that goes far beyond what you will find in Waikiki or at the airport.
I love hanging out in this downtown area!  It's best described as a classic historic district with big brick buildings, and local flavor with a great vibe.
It's a fun place to take a break from the mainstream shops, and stroll around to discover something new.
---
Unique Shopping on Oahu!
---
There are a few individual shops and galleries on Oahu that are special & uniquely different than the rest, and warrant a visit own their own.
These treasure finds display items that represent Hawaiian culture and captivating artwork, which is highly recognized by the Hawaiian local community. 
Making the short list includes:  The Sunshine Gallery, The Nohea Gallery, Bailey's Antique & Aloha Shirts, Ukulele Shop, and Hula Supply Center.

---
Sunshine Arts Gallery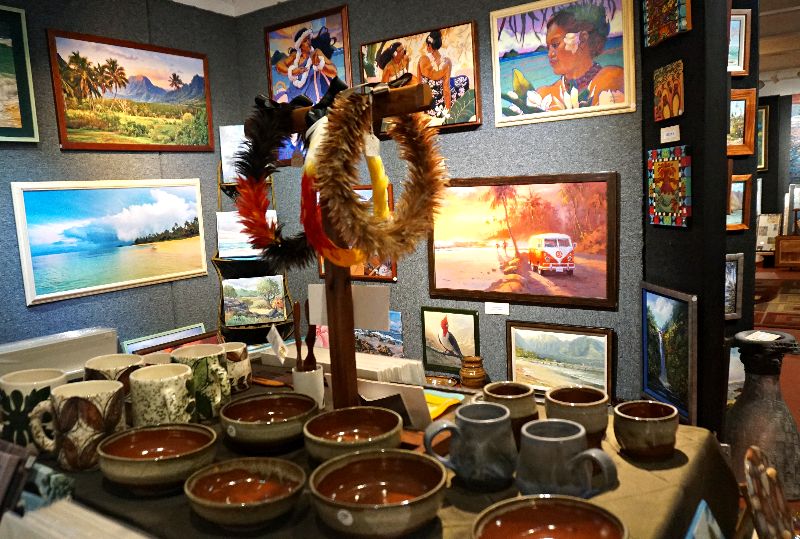 Take a drive around the island and you are bound to run into the Sunshine Arts.  It's not hard to find, as their colorfully decorated building stands out as you pass through Kaneohe heading into the country.

Step inside and you're in for a treat.  Owner Jim Franklin is a fan of Hawaii's local artist and is proud to feature over a 100 of them.

The walls of this gallery are littered with beautiful captivating art pieces, including works from Avi Kiriaty, Patrick Ching, and Susan McGovney Hansen. 
They have done such a great job displaying the artwork, I would be willing to pay an admission fee as I would for a museum.  Give yourself sometime to walk through and I'm sure you fall in love multiple times. 
47-653 KAMEHAMEHA HWY, KANEOHE, HI 96744  - Phone (808) 239-2992
---
Bailey's Antiques & Aloha Shirts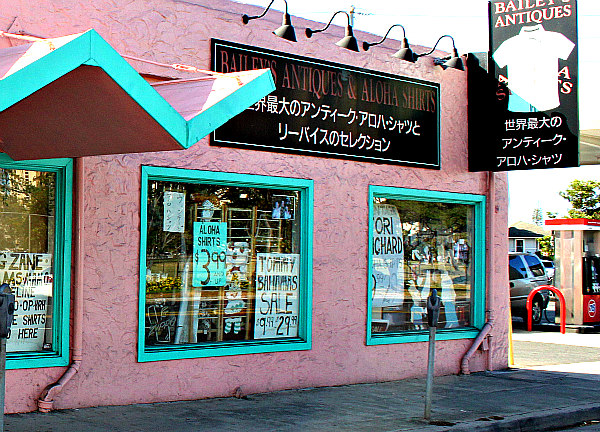 I'll bet 15,000 Aloha shirts will capture your attention when wandering into Bailey's Antiques & Aloha Shirts.  From Vintage to brand new, you will find it all in this worlds largest collection of Aloha wear.

Even the late Anthony Bourdain from the television show called "No Reservations", managed with his picky taste, to find a special vintage Aloha shirt to his liking.
Whether you're in the market for an Aloha shirt, unique Oahu antique finds, or Hawaiiana gifts, Bailey's Antique & Aloha Shirts is very fun place to visit while shopping on Oahu!
Open Daily 10am to 6pm
517 kapahulu Ave, Honolulu - (808) 734-7628
Learn more at www.alohashirts.com
---
The Nohea Gallery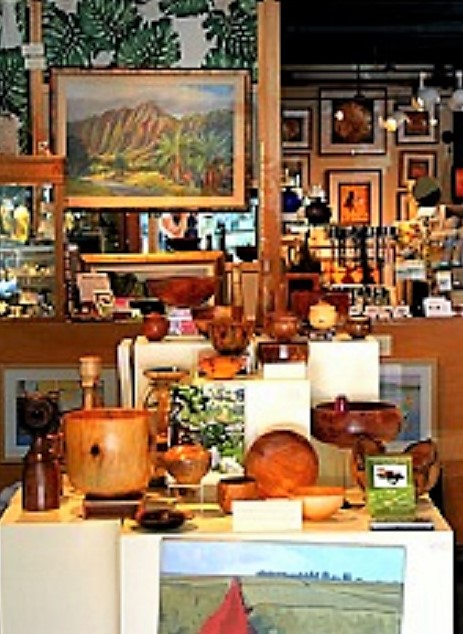 I can literally spend hours in the Nohea Gallery, perusing the endless creations made by over 400  Hawaiian community artist being represented in this special Oahu shopping gallery.  

I've personally taken a liking to the Norfolk Pine wood bowls that illuminate beautifully in the light.  I personally bought a few of these wooden bowls for my own home.  
Open Mon - Sat 10am to 9pm, Sun 10am to 6pm - (808) 596-0074
Hyatt Regency Waikiki 2424 Kalakaua Ave, and Kahala Mall Honolulu
learn more at www.noheagallery.com
---
Hula Supply Center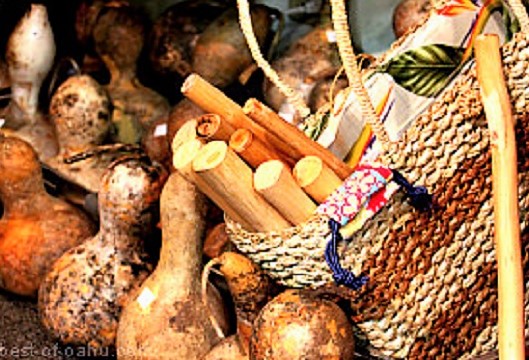 If you're shopping on Oahu for hula dance supplies, this is a fun store that caters to the Hawaiian & Polynesian dance performances.

You will discover many authentic hula, Tahitian and other Polynesian dance supplies, dress wear and musical instruments (including ipus, Pu'ilis and tuete drums).
If you are looking to take a piece of real Hawaiian culture home, this is the spot to visit worth while shopping on Oahu!
Open Mon - Sat 10am to 9pm, Sun 10am to 6pm
Located in the Ward Centre:  1050 Ala Moana Blvd Ste 1000, Honolulu
Phone (808) 941-5379
Discover more at www.hulasupplycenter.com
---
Return to Best of Oahu Home Page
Aloha & Enjoy!

Subscribe to receive Best of Oahu updates on events, updates, and new articles.  It's the closest way to paradise while you are away...
We will never sell or spam your information, and we'll respect your email privacy.