ABC Stores are an Experience
Walk a few blocks around Waikiki, and you're bound to see multiple ABC Stores.  These shops have become an institution to shopping in Oahu, and a memorable experience to so many visitors including myself.  From sunscreen to chocolate covered macadamia nuts to tiki idol souvenirs, you are bound to find yourself in one of these Oahu stores during your stay.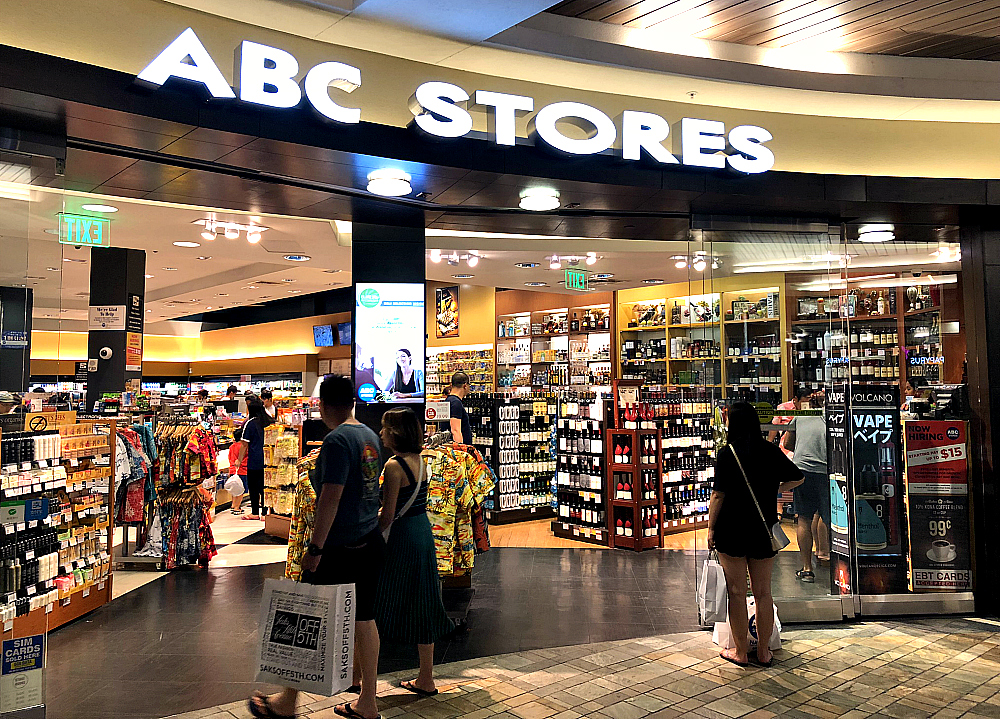 Why Everyone Loves ABC Stores
ABC stores are all the craze among tourists in Oahu. Everybody makes jokes about them being everywhere. Indeed you will not need to wonder, "where can I find an ABC store near me?" because you will simply bump into them.
In Waikiki, there are 37 ABC stores in about a square mile! A famous joke says that ABC stands for "All Blocks Covered".
If you have been to our island before, perhaps you are already a fan. If you are planning your first visit and gathering information about shopping in Oahu, you may have heard/read about ABC stores. Probably you are wondering: what is so special about them?  They feature some of the best Hawaii souvenirs to be found.

In this article, you will find the answer and learn about the advantages of shopping in these particular stores during your Oahu vacation.
---
Waikiki ABC Stores Map
With over 20 store fronts in Waikiki, here's a map to help find the closest ABC Store near you in Waikiki.
---
How can ABC stores be helpful to you?
---
Simply put, ABC stores can make your Oahu experience easier and more enjoyable. They do not only offer an abundance of "Made in Hawaii" souvenirs. They are convenience stores at their best: whichever products you may need during your day - they have it.
Let's say that you are headed to the beach and realize you have forgotten your mat or flip-flops (* tip: we call them "slippers"). Or you are getting hungry and are craving freshly prepared local food. Or you cannot wait to wear your first Aloha shirt. Universal solution: just walk into the nearest ABC store.
I personally have popped into these stores from time to time to grab a drink & snacks, sun screen, a shirt or maybe a hat if it catches my eye...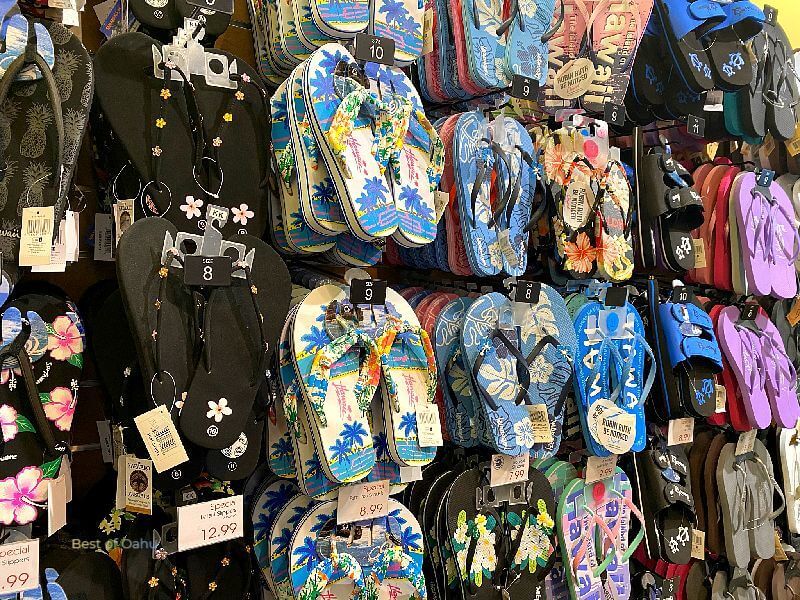 Thirsty? Their bottled water is cheaper than your hotel's. You can also get fruit juices, beer, fine wines, spirits... and all sorts of sweet or savory snacks to go along with them. ABC stores are well stocked with everything and more. No matter whether you need an aspirin, groceries, Kona coffee or nail paint, they got you covered.

Sounds good, you may say, but not so unique. The world is full of convenience stores, and many carry souvenirs too, so what's the deal?

---
Aloha Brings Customers
---
... says the second most popular joke about the meaning of "ABC" in the brand name. The company takes the concept very seriously and has crafted it into "The Store with Aloha" tagline.
Aloha is the most widely known Hawaiian word in the world, but what does it have to do with ABC stores?
Aloha does not mean simply "hello/goodbye". It is a whole philosophy of life. Do you know that there is even a law about treating people with Aloha in Hawaii?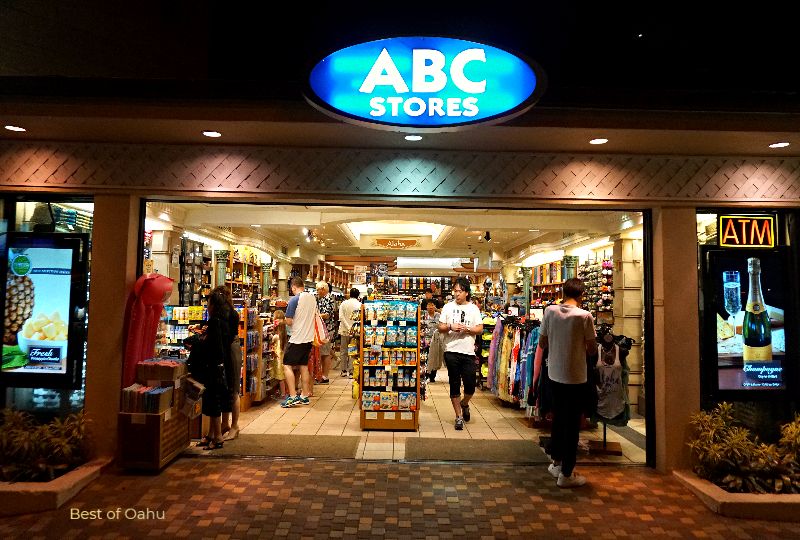 It begins like this: ''Aloha is more than a word of greeting or farewell or a salutation. Aloha means mutual regard and affection and extends warmth in caring with no obligation in return. Aloha is the essence of relationships in which each person is important to every other person for collective existence."
So beautiful. Can you get a taste of this noble "Aloha Spirit" from something so trivial as a visit to a convenience store?
ABC stores apparently have found a way to make customers feel "Aloha". Visitors like hanging out there. They get a lot of smiles and "Aloha" greetings from friendly staff, and also a lot of "Mahalo" ("thank you").

Travelers to Oahu begin by making jokes about running into the ABC sign everywhere, but soon they find themselves shopping there every day. Sometimes even several times a day.
---
Price Matters Too
---
Oahu is a rather expensive destination, while prices in ABC stores are referred to as "reasonable", "fair", "affordable" by tourists. The locals tend to find them expensive and rather go to Costco or Walmart if they need to shop cheap. But mega discounts cannot offer you the same type of pleasant, laid back, typically Hawaiian "user experience" if you really want to enjoy shopping on Oahu.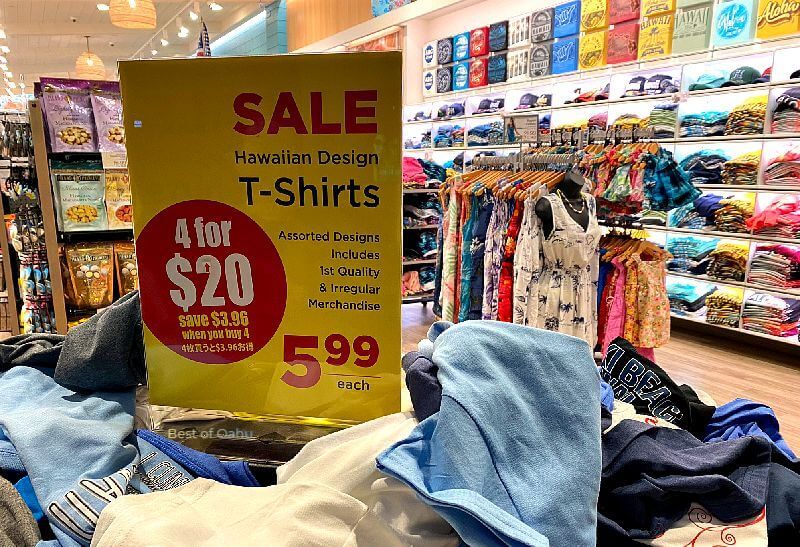 ABC stores do not look like huge warehouses but rather like colorful bazaars. Overflowing goods of all sorts are skillfully displayed in a way that evokes abundance without making you feel overwhelmed.

The interiors echo the style of high-end groceries, and they are spotlessly clean. A gentle background of Hawaiian music, carefully chosen lighting, and decorations... everything is designed to keep visitors relaxed and happy.
---
The history of an "ohana" business
---
All this does not happen by chance. Instead, there is a specific "science" behind it, resulting from a century of experience in studying customers' needs and adapting to them.

---
Who own's ABC Stores?
---
The "store with Aloha" is the legacy of three generations of the Kosasa family, original Oahu entrepreneurs and the owners of the ABC chain.
Here is another essential Hawaiian word for you: "ohana", i.e. family. In the broader sense, "community". ABC stores are still a family business, not a franchise.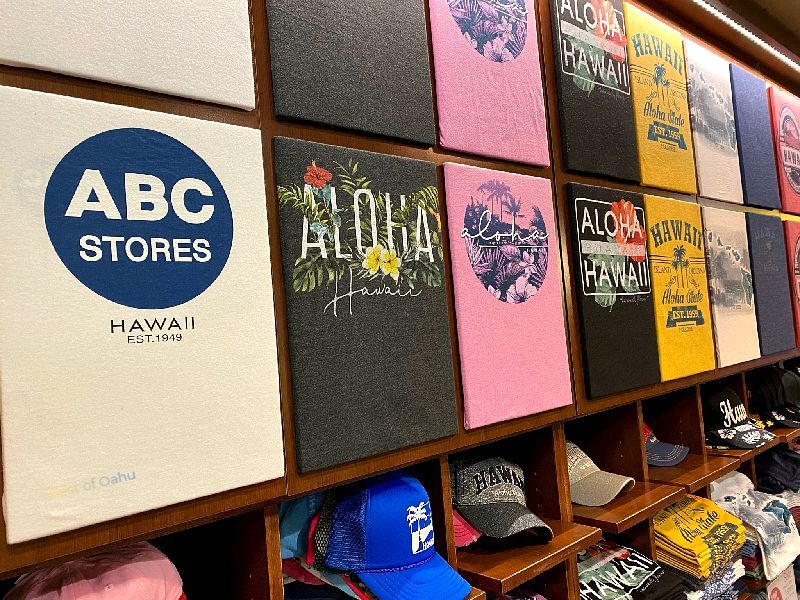 The chain has grown to more than 80 stores, including the new Island Country Markets (gourmet groceries and deli food). Today, it also has stores on the other main Hawaii islands and Las Vegas, Guam, and Saipan. But the owners and management are very attached to their "ohana" business model.

The people working in ABC stores are not "staff", they are "associates", that is, part of the "ohana". They have a stake in the business (profit sharing, bonuses, retirement plans, and other perks). So they put special care into making you happy: the business's success is their direct interest, and success depends on customers' satisfaction.
---
They Started Small Too...
---
The story begins with a "mom and pop" shop of hard-working first-generation immigrants. Morita and Mitsue Kosasa moved to Hawaii from Japan in the 1920s. They opened a small grocery in Palolo Valley, where their son Sidney (Shinji) learned the trade while helping out in the store as a kid.
Sidney Kosasa later became the founder of the ABC stores. His mother encouraged him to study pharmacy on the mainland ("Drugstores make more money than groceries, son...").

Sidney picked up the suggestion and came back from Berkeley with a degree and a US-born wife, Minnie, just as smart and business savvy as he was.
---
A Vision of Oahu's Future
---
The young couple opened their first pharmacy in 1949. In less than a decade, they grew their business into a chain of eight drugstores and thrift shops.
In 1964, Sidney had a vision of Oahu's future. He was in Miami, attending a chain drugstores meeting. Sidney noticed that tourists preferred convenience stores for their shopping, neglecting the expensive hotel shops.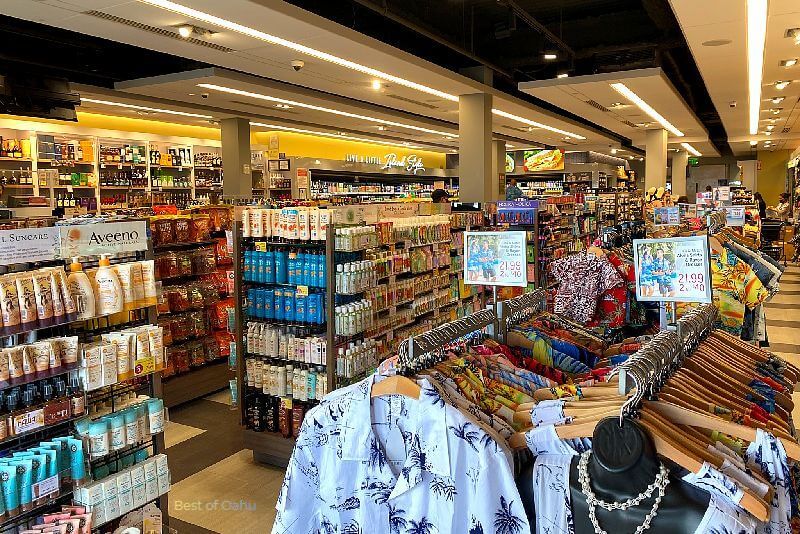 Hawaii had become the 50th State in 1959, and tourism was about to take off. Sidney Kosasa applied his insight from Miami to his new type of ABC convenience store, designed specifically to cater to the needs of tourists in Oahu.

The first ABC store opened in Kalakaua Avenue in Waikiki in 1965. The brand was "Mister K" at the time, from the nickname his "ohana" workers used to address Sidney. The new "ABC" brand came later and was simply meant to be something easy to remember. And to pop up first in phonebooks.
---
What are the best "omiyage" that you can buy in ABC stores?
---
The Japanese heritage of the Kosasa means that the "omiyage" culture is built in their business model. "Omiyage" is another popular word in Oahu, so you'd better know that it means much more than just "Hawaiian souvenir".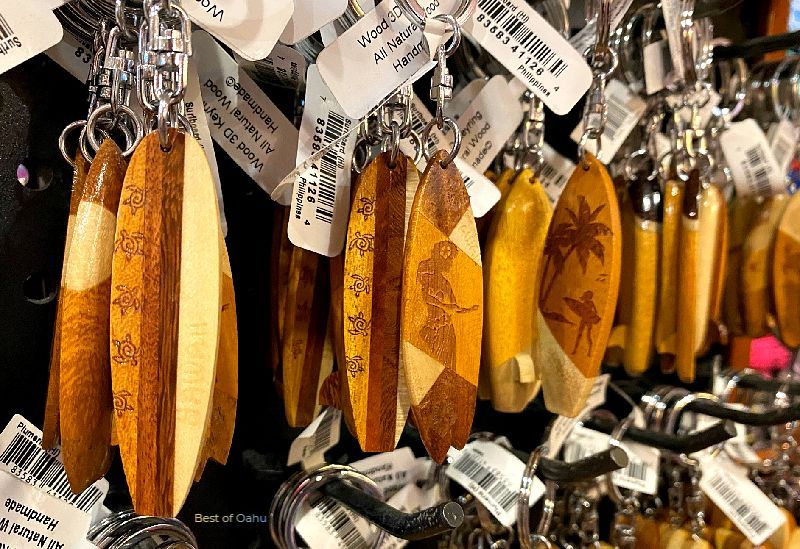 Japanese immigrants introduced the ancient tradition of bringing gifts from a journey to family and friends (originally from pilgrimages to Shinto shrines) to Hawaii in the 19th century.

An omiyage does not need to be anything grand or expensive, but it must be a local product. The person receiving the gift will know you were thinking of him/her while enjoying Oahu, when you choose a specific made in Hawaii souvenir, with a dash of the spirit of the Islands of Aloha.
---
Treats & "made in Hawaii" souvenirs that you can find in ABC stores
---
ABC stores carry hundreds of products, and they strive to offer as many local brands as possible to support the local economy.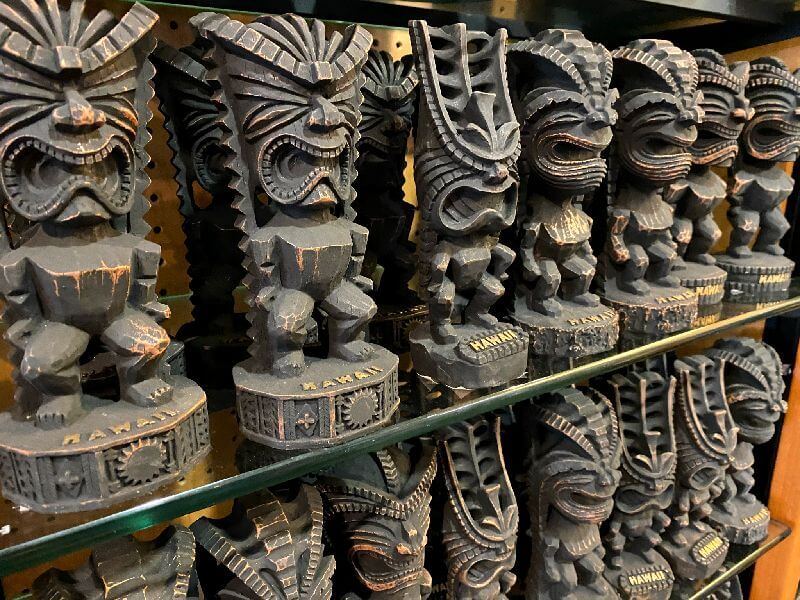 Most of your shopping around Oahu for small gifts and Hawaii souvenirs can be solved there. Forget about the stress of searching dozens of shops and malls, especially if you would rather spend most of your time at the beach or hiking around.

Here are just a few of the most popular items you can buy in any ABC store to gift your friends... or yourself.
---
Hawaiian souvenirs that you can eat or drink


Macadamia nuts: dry roasted, honey roasted, chocolate-covered, savory (onion & garlic).
Kona coffee, other Hawaiian coffee blends, chocolate-covered coffee beans.
Honey from Hawaiian flowers, jellies of tropical fruit.
Shortbread cookies: plain, chocolate dipped, enriched with pineapple, mango, papaya, guava, lilikoi (passion fruit), or macadamia nuts.
Pancake mixes: pineapple & coconut, strawberry & guava, lilikoi, blueberry & acai, chocolate & macadamia nut, banana & macadamia nut, Basalt charcoal.
Powdered juices of tropical fruit: pineapple, guava, lilikoi, powdered coconut syrup.
Tropical tea blends.
Organic Ocean vodka: a unique spirit, brewed from locally grown sugar cane and desalinated ocean water.
---
Hawaiian souvenirs that you can wear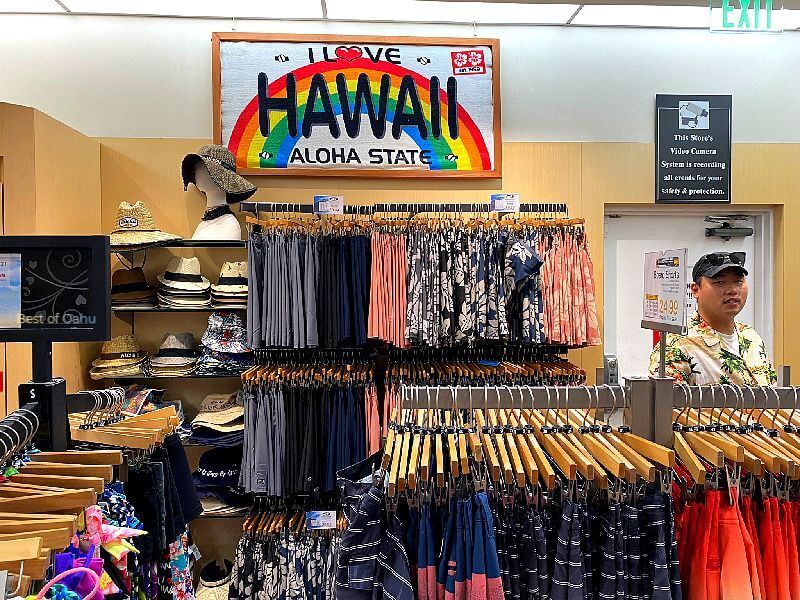 Aloha shirts, t-shirts and shorts.
Aloha beach dresses, cover-ups and sarongs.
Hula skirts and coconut bikini tops.
Leis (traditional Hawaiian garlands): silk flowers, Kukui nut (natural or painted with flower motifs), seashells.
Jewelry: silver, rose gold, white and black pearls, opals, crystals, hand-carved bone. With Hawaii-themed pendants: plumeria flowers, pineapples, Hona turtles.
Accessories: tote bags, beach bags, reusable bags, purses, wallets, travel pouches, keyrings, caps, sandals.
---
Hawaiian souvenirs for beauty and self-care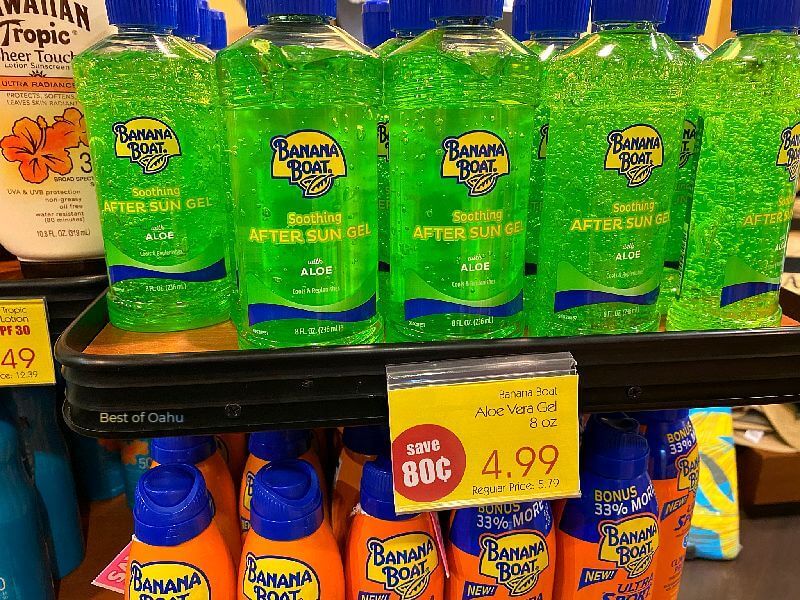 Perfumes, cologne and body lotions with tropical scents: plumeria, gardenia, tuberose, pikake (Jasmin), passion fruit, papaya, mango, coconut, pineapple.
Skincare products and lip balms based on: organic Kukui nut oil, macadamia oil, honey, shea butter, mango butter.
Sunscreens, after sun and browning lotions based on organic coconut, kukui and jojoba oils.
Artisan cold processed soaps, glycerin soaps, loofah soaps.
The list could go on and on, with dozens of trinkets, toys, household items, stationery, cosmetics... Have fun browsing on the spot, keeping in mind that individual ABC stores have slightly different inventories.
You can buy a selection of their products online from their website if you cannot visit Oahu right now. And order a free printed mail order catalog.
---
"Where can I find an ABC store near me?"
---
In Waikiki, you can hardly get away from them at all. They are everywhere. There are four more in the Ala Moana district in Honolulu, including the Ala Moana Shopping Center.
In Kapolei, just in front of the Ko Olina resort (where the Aulani Disney resort is located), you will find ABC in the new Island Country Markets format. This includes a full-fledged deli department, where you can get meals both prepared to order and pre-packed, a coffee bar and a bakery.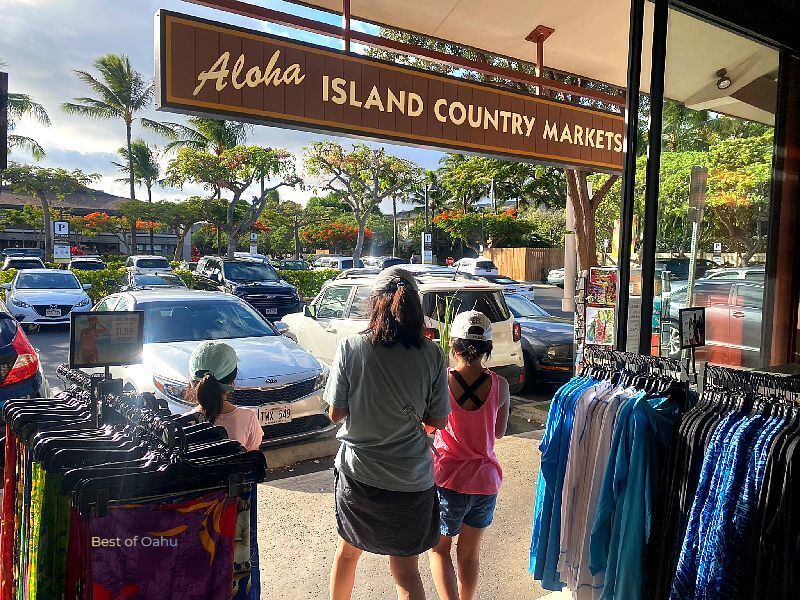 ABC Market in Ko'olina
If you plan to visit the other main islands, ABC Stores and Island Country Markets have ten more locations on Maui, four on the Great Island, and five in Kauai.

Nearly 4000 miles to the west, on Guam, there are seven more ABC stores. And one on Saipan.
Six ABC stores are also available in Las Vegas. Did you know that Vegas is called "the ninth Hawaiian island"? The reason is the strong community of Hawaiian emigrants there.
---
Feel the Experience in ABC Stores
Oahu is a melting pot of cultures.  This is the great little secret behind the success of this peculiar chain of stores: their business model was born from a mix of different traditions, locally brewed.
Apparently, the ABC stores are "just" convenience stores.  And yet they are different and unmistakably Hawaiian.  Tourists feel it and love the experience.
Discover more at ABC Stores...
Aloha & Enjoy!

Subscribe to receive Best of Oahu updates on events, updates, and new articles.  It's the closest way to paradise while you are away...
We will never sell or spam your information, and we'll respect your email privacy.