Discover The Turtle Bay Resort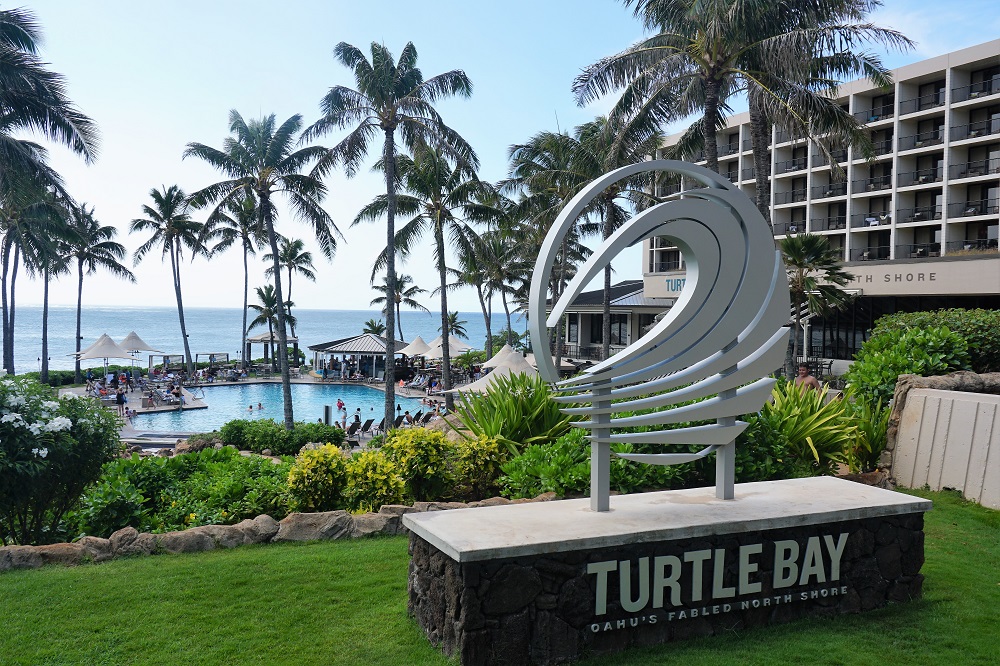 Turtle Bay Resort is where you head to when seeking a peaceful setting in the North Shore countryside, away from other Oahu resorts.  You will find Turtle Bay Oahu nestled on the north tip of the island.  It's truly the only "isolated getaway" amongst the competing resorts on Oahu, and yet still loaded with many amenities and activities, including the popular Turtle Bay Golf Course, new restaurants, and a new featured spa.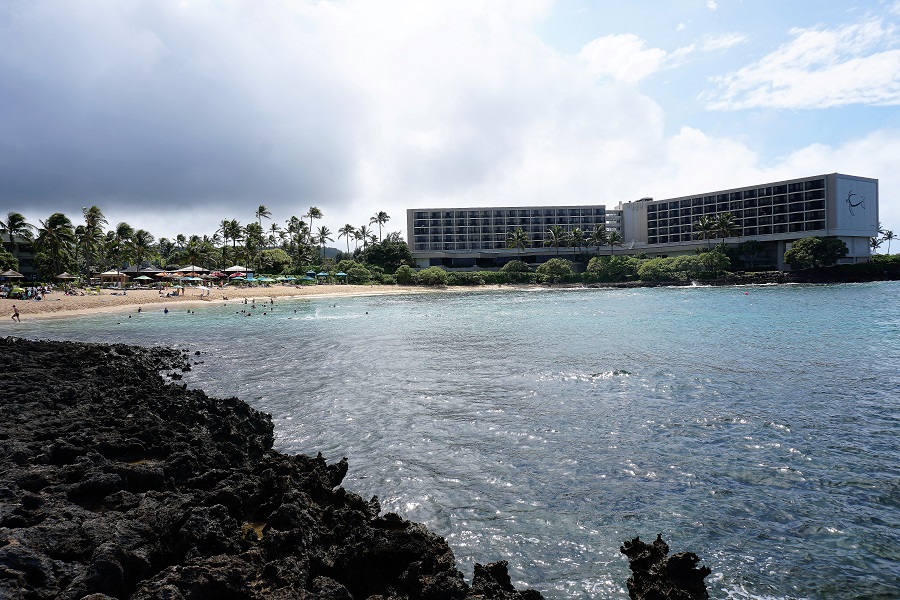 ---
Turtle Bay Surroundings


Turtle Bay Resort Oahu resides on 840 acres of natural rustic coastline.  You might be curious about the hotel  accommodations, amenities, and hospitality of the staff, but it's really all about the surrounding natural beauty that makes this place so special.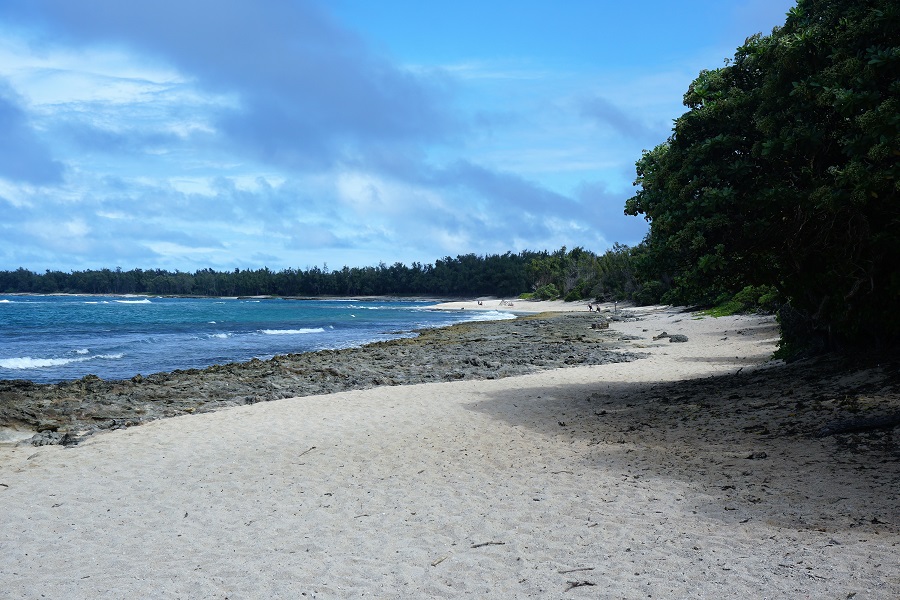 Even some of the new renovations include a huge green roof project, where many of the visible roofs are covered with plants and rock gardens to blend in with the natural landscaping.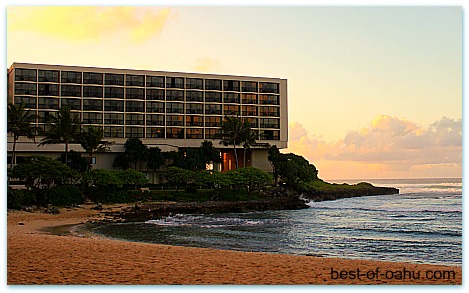 You'll start to get the picture after driving deep into the North Shore countryside, past Sunset Beach and pretty much away from everything.  You know you're close when you start driving along an extensive hibiscus flower hedge, that fences off a pristine golf course on the other side.

Arrive at a welcoming gate, and the staff will help direct you around as the grounds that are quite extensive.  After you pass the tennis courts, beach cottages, and ocean villas, you will find the triple winged hotel strategically positioned on a gulf tip, surround entirely by beautiful Pacific.

---
Your stay at Turtle Bay Resort
---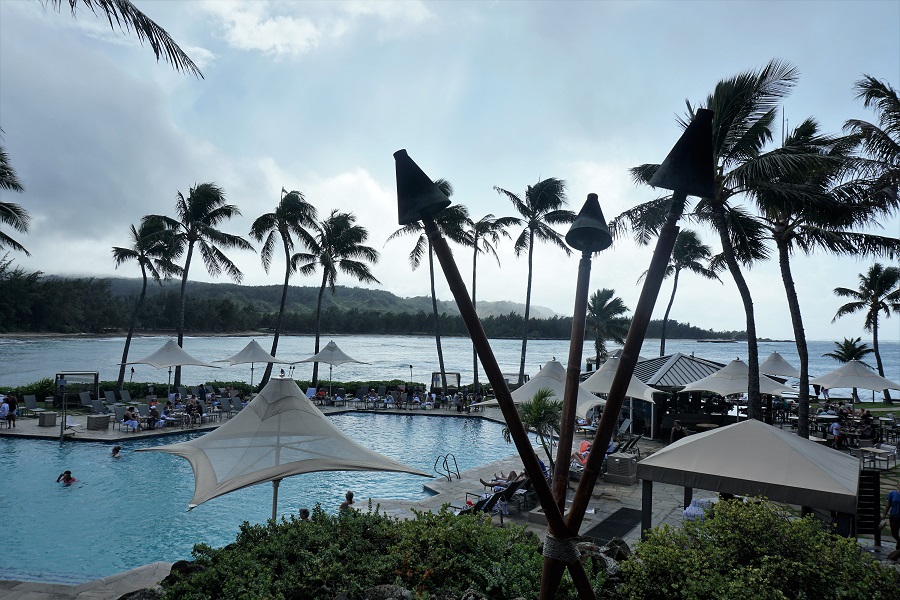 A $52 million renovation of the main hotel exterior, golf course, and surrounding grounds recently took place in 2019.  Turtle Bay is also working on expanding the resort by adding 750 units, including some permanent residents, and temporary glamping yurts.  Close to 80% of the natural surrounds will be preserved in the process...
You have a few choices for your stay, including the main hotel which features 375 hotel rooms and 31 additional epic suites –all newly renovated.  While the hotel rooms give you 475 sq feet of space, the suites start at 1200 sq feet of living space, and scale up to 2200 for the Presidential Suites.

The Turtle Bay Resort Ocean Villas also get quite sizable for larger parties, and range from a studio up to a 4 bedroom condo.  The nice thing about the Villas are that they also have their own private pool, Jacuzzi tub, and outdoor kitchen/barbecue grounds.
Book Your Stay Now at Turtle Bay...
There is no skimping on the amenities and fixtures, which includes flat screen TVs, Bose sound system, i-pod docking station, sub zero frig, wolf cook-top, Brazilian Chestnut floors, washer & dryer, granite counter tops…I think you get the point!

The 42 Luxury Beach Cottages are more my style.  They are smaller than the villas (750 to 850 sq ft), but offer a cozier feel with some welcoming features, including a soaking tub, Brazilian Walnut floors, 15 ft high ceilings, and an opening wall that leads out to your private lanai.
Rates obviously vary from the size of rooms and calendar dates.  General ranges start from $300 for a standard single room on the off season, to $2000 for a premier suite during the holiday season.  There are deals to be found, so make sure you do a little research before securing your reservation.  Even the Turtle Bay Resort site has a promotion section.

---
Activities at Turtle Bay Resort
---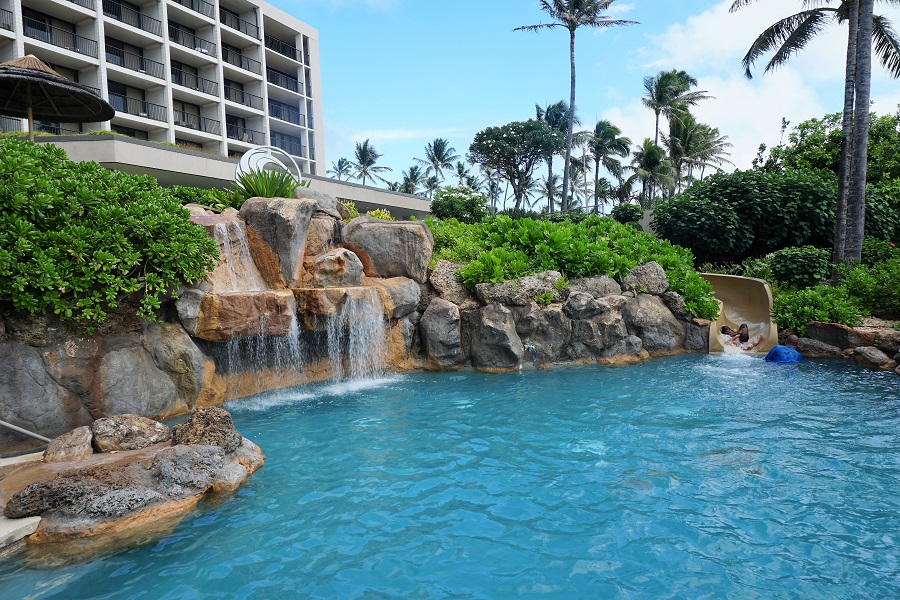 With 840 acres of surrounding beauty, Turtle Bay Oahu has some great activities lined up for you!  Whether you simply want to relax at one of the 2 pools, receive a massage in a tree house, stroll on the private 5-mile beach, go for a horseback ride, swing the golf clubs, or learn how to surf in the bay…it's all waiting for you and more!

---
Polynesian Cultural Center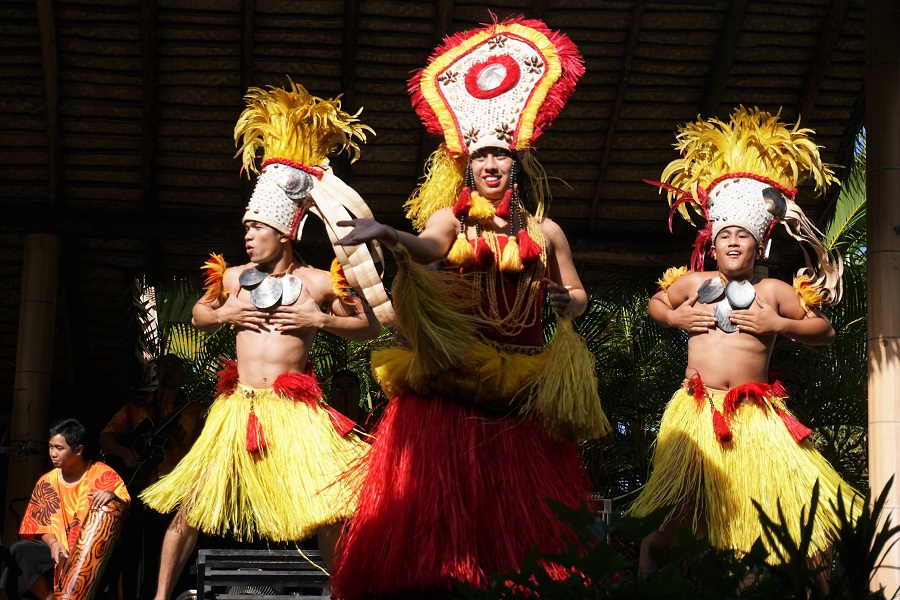 Book your ticket now before they sell out...especially popular selections. There are a few different packages available including different options such as transportation, luau dinner, and a popular night show called Ha "Breath of life".

Bus Pick up from Waikiki starts at 10 am, and later pick ups for evening luau packages & show only.  Book your tickets
There is so much to see and discover at the Polynesian Cultural Center that you will need at least a couple of days to explore it all!  And you will be happy to know that your entrance ticket is now good for 3 days beyond your first visit, if you wish to return and experience additional shows and village areas.

---
Experience the North Shore from Above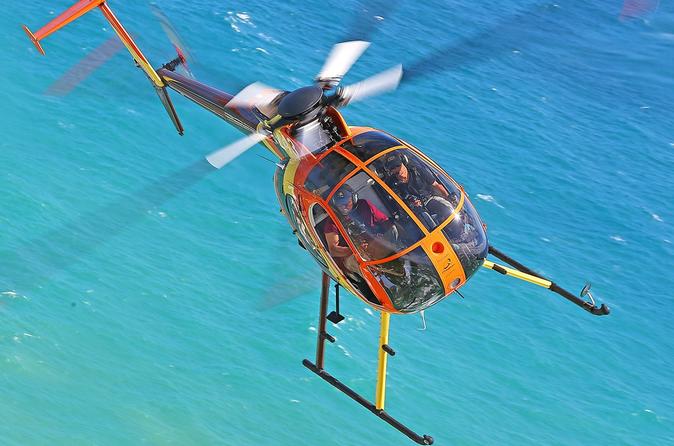 One of the most amazing experiences is taking it all in from above!  Words can't explain flying just a few hundred feet up in an open-door helicopter above the rustic coastline taking in panoramic views from Turtle Bay to Kaiena Pt, including Waimea Bay, Famous Pipeline, Haleiwa Town, and much much more.  Explore an once in an life time experience...
---
Tennis & Pickleball– there is a pro shop and a dozen courts to play on.  Rates start from $10/hour to play, and the pro shop also rents rackets, balls, ball machines, lessons, clinics, and mini competitions.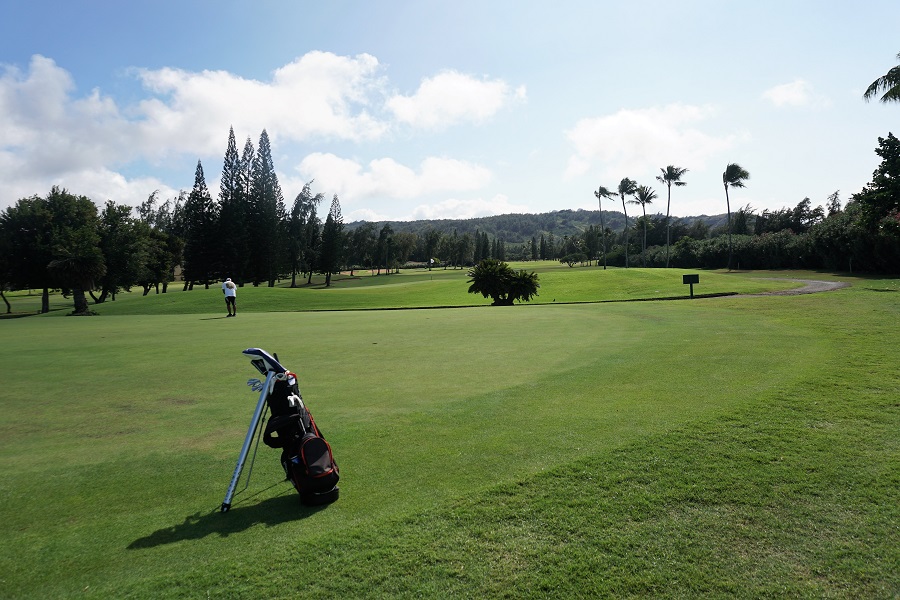 Golf – The Turtle Bay Golf Course offers some of the best Hawaiian style golfing on the island.  You have 2 championship courses to choose from.
The Arnold Palmer Course and the George Fazio Course are both beautiful, with signature holes and challenging to play.  Club rentals start at $75 per day, if you didn't bring your golf bag with you –not a bad deal
Horseback Riding – Take a ride into the beautiful backcountry of the North Shore!  There are trail rides that lead through the Turtle Bay Resort pine trees, and end up on the rustic shoreline.  There are a variety of different rides to choose from including private ride, group tours, sunset adventures, and pony rides for the keikis (kids).  Adult Horseback rides are about 45 minutes to 75 minute long and start around $100 and up.  Pony rides for kids are $45.
Fitness Center – Look forward to new cardio & weight machines, and joining one of the daily yoga, pilates, and other specialty classes available starting for $20/session.
Nalu Kinetic Spa – time to get your spirit and body back in sink?  Step into the brand new 11,000 sq ft open-air cabana facility where you can listen to the waves as you relax and enjoy a soothing massage on a wave motion table, or indulge in one of the many different treatments.  Sign up for the pedicure that includes soaking your feet in a warm coconut milk procurement.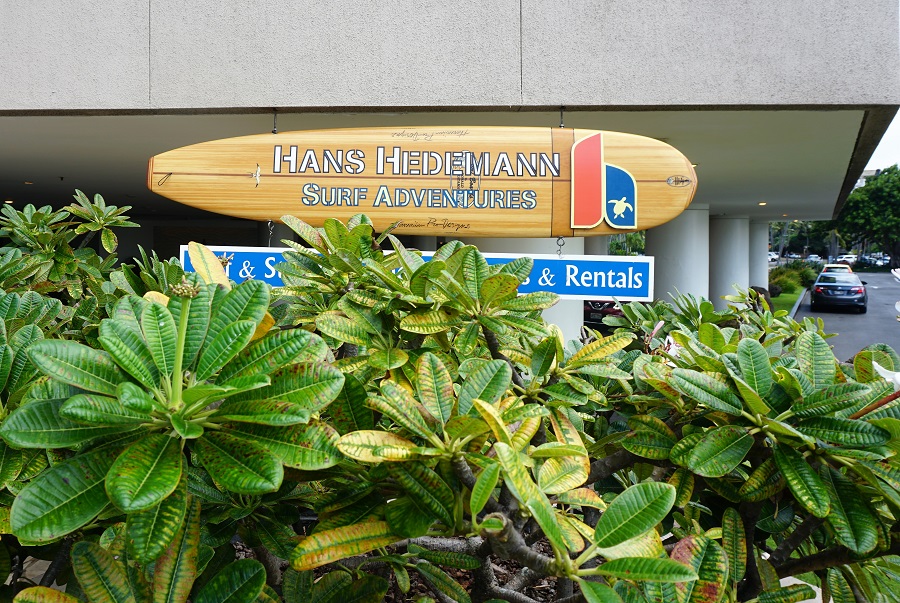 Surfing, Standup Paddling & Kite Boarding – learn how to surf like a pro, standup paddle, or kite board with the Turtle Bay Resorts Jamie O'Brien Surf Experience.  Group lessons start at $135, and private lessons start at $299.
Surf and paddle boards are also available to rent by the hour.

Check out all the different surf spot on the North Shore...
Kayaking – take a guided tour in the bay and along the coast.  The drop back views of the coast are unforgettable…views which most people do not get a chance to see!  Make sure to get a sea glass bottom window, so you can see the passing sea turtles and local tropical marine life.  The journey starts at $100.
Mountain Bikes - Guests can rent mountain bikes (starting from $55) and explore up to 12 different trails across 1200 acres of beauty.  There are a variety of bikes to choose from including electric bikes.
Oahu Hiking Trails – stroll along the 12 miles of marked trails that take you though the Ironwood forest to the isolated stretch of North Shore coastline.  Experience Hawaii's nature at its best, as you separate yourself from the rest of the world.  Horseback riding, Segway tours, and mountain bikes are available for these Turtle Bay Resort trails as well…
Special Events - There are ongoing special events happening on the premises, including live music, surf contests, golf tournaments, stand up comedy nights, craft fairs and more.  Check out upcoming events...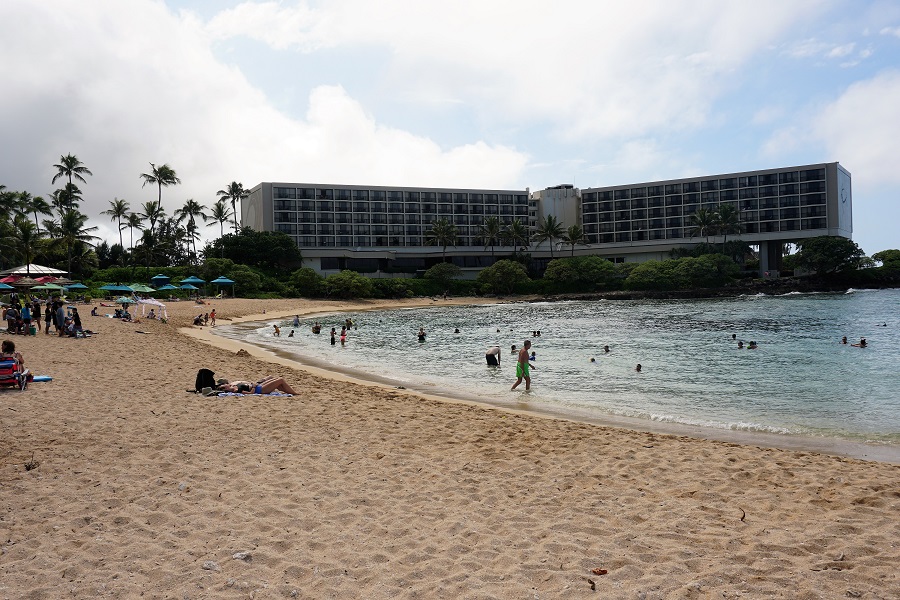 Keiki Turtle Club – just for the Keikis!  A day of fun is scheduled everyday Thursday & Saturday, including reef walks, Hawaiian arts & crafts, lei making, yummy food, games and lots of swimming!  

Thurs 9am to 4pm, Sat 5pm to 9pm, $85 per child.  Hours and operation is subject to change, so please check with the front desk.  Also inquire about the Pony Experience which is a separate adventure…
Hula lessons, lei making, and special scheduled events are offered throughout the week.  Make sure to inquire about upcoming or ongoing activities when checking in…

---
Restaurants at Turtle Bay Resort
---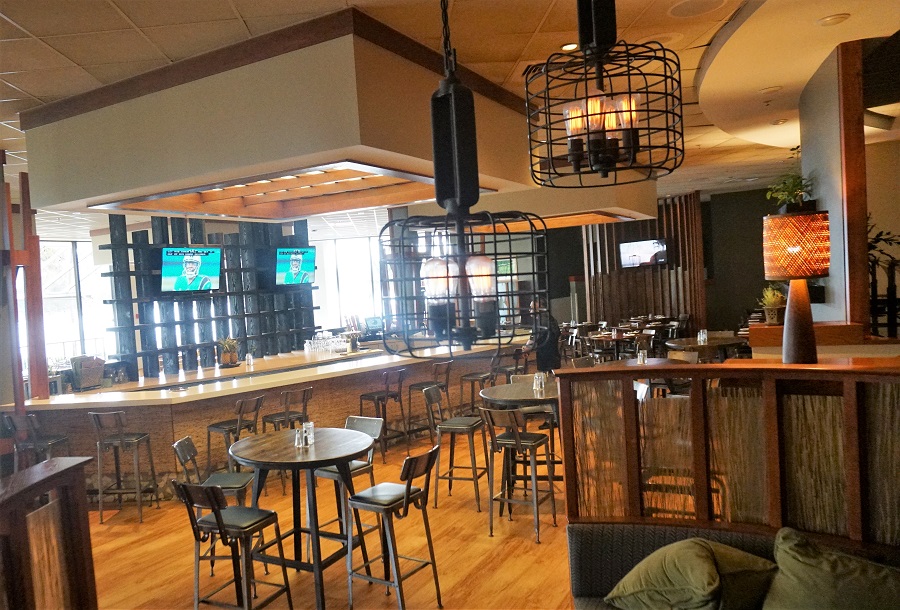 Roy's Beach House has joined the Turtle Bay!  Guests are in for a special Euro-Asian treat as Chef Gordon Hopkins & Chef Roy Yamaguchi bring their unique and delicious creations to the beach.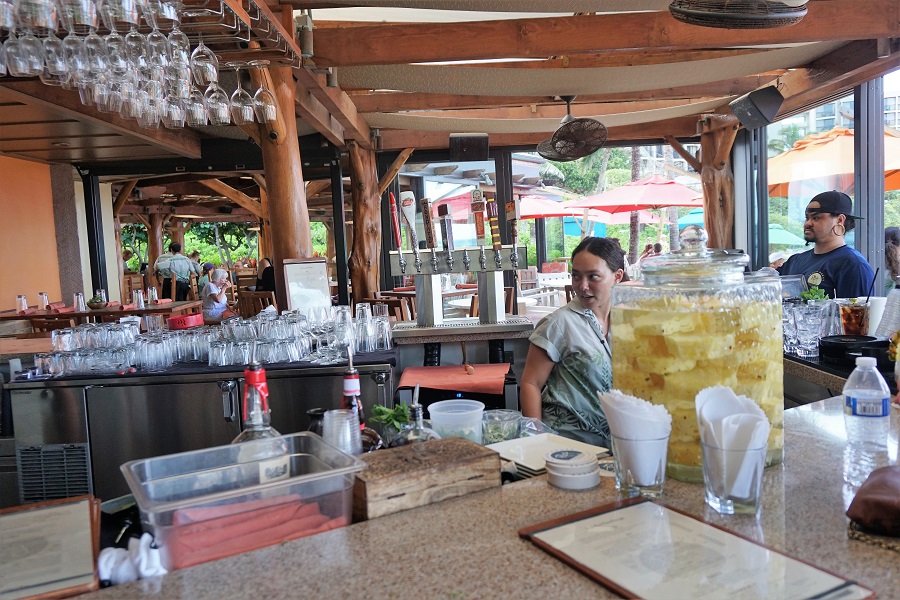 Whether it's the local catch of the night their signature chocolate souffle for dessert, everything seems to melt in your mouth at Roy's!
There are 5 different dining experiences here at Turtle Bay Resort, and a luau experience. The new focus is incorporating organic and green living.  The semi-new Pa'akai and North Shore Kula Grill both focus on local resources and produce for their menus.
Don't miss grabbing drinks and maybe catching some live music at "Surfer", a chill atmosphere bar.  Surfer has some captivating walls decorated with surf pictures and artwork!
---
Getting to the Turtle Bay Resort
---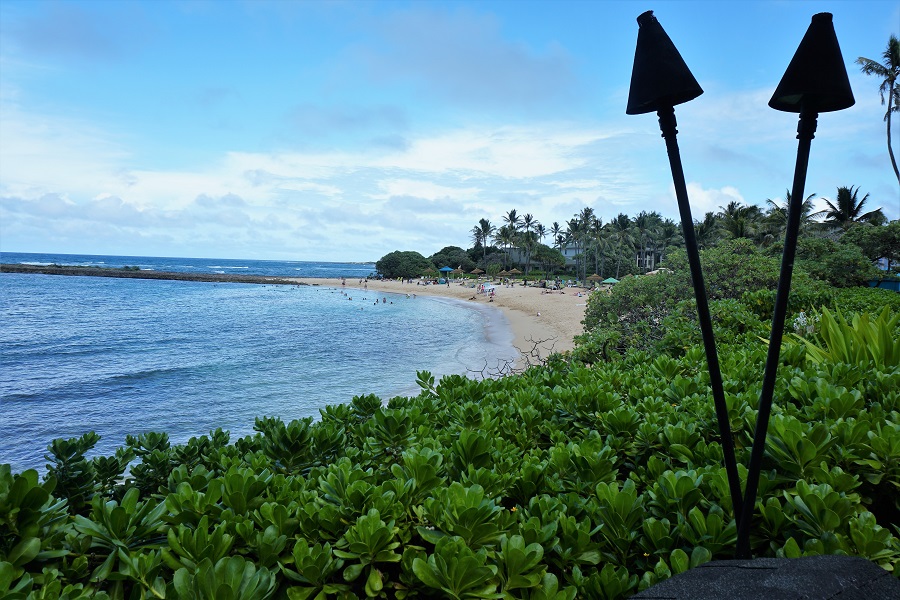 From the Honolulu Airport, it will take you about an hour to reach Turtle Bay Oahu, depending on traffic conditions.  Make sure to book your transportation from airport to the resort.
Directions:  From Honolulu Airport
Take the H-1 Hwy and head West

Merge onto the H-2 Hwy heading north

Follow the H-2 Hwy through the pineapple fields and merge onto the Kamehameha Hwy (hwy 99)

From Hwy 99, you can either go through old town Haleiwa or by pass it and merge onto Hwy 83.  Both will take you the coastline, where you will won't to head east.

You should see a Turtle Bay Resort sign about 10 minutes after you pass Sunset Beach.
---
Oahu Map of Turtle Bay Resort Oahu Hawaii


---
In the Area
---
North Shore Beaches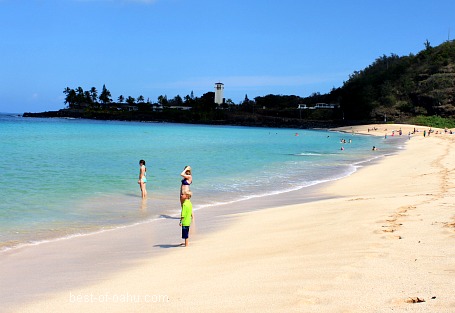 Some of the biggest waves and best surfing in the world resides here on the North Shore.  The neighborhood is notorious for big-wave beaches include Waimea Bay, Banzai Pipeline, Sunset Beach.  You will find each beach uniquely different –visit them all if you can!

---
Old Town Haleiwa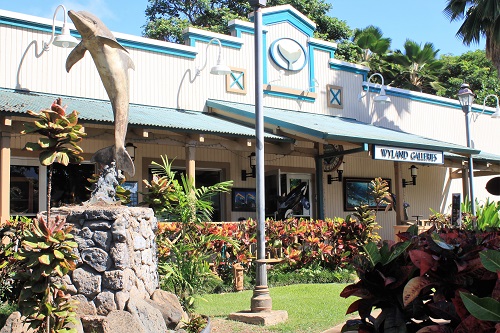 Haleiwa Town is a signature part of what makes up Oahu North Shore, with lots of character.  Take time to stroll through the landmark community, and check out the local art galleries, the vintage surf shops, some ono eateries, and don't forget to grab a Matsumoto Shave Ice for dessert!

---
Waimea Falls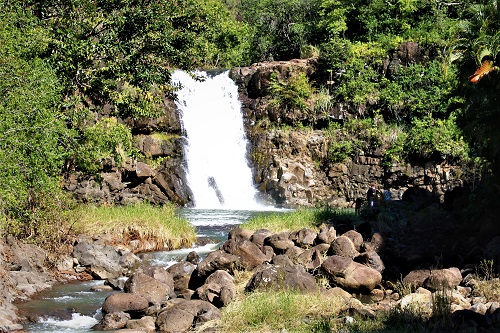 Across from Waimea Bay in a tropical lush valley, is an impressive 50 ft waterfall that waits to be discovered and swam in.  Today Waimea Falls is part of the Waimea Valley Gardens, the acting caretakers of the surrounding botanical gardens, and preservation of the Hawaiian waterfall.

---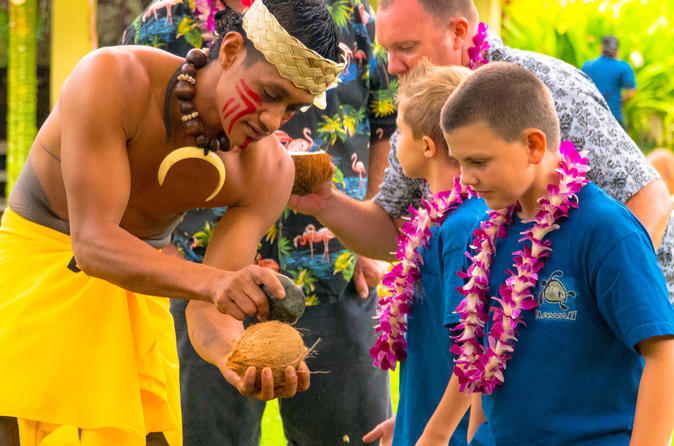 Tie on a visit to Waimea Falls Park with an evening luau dinner with cultural demonstrations and Hawaiian entertainment.  The Toa Luau includes your entrance to Waimea Valley & Waterfall.
Just make sure you give yourself enough time to get back in time for the festivities.  Note that this luau only takes place on Mon - Wed.  Learn more and reserve a spot...
---
Polynesian Cultural Center


Not far from Turtle Bay Resort, on the northeastern side of the island is the Polynesian Cultural Center.  The name says it all!  It's a huge community that's rich in Polynesian culture, including art, rituals, local foods, and lots and lots of entertainment.

---
Return to Best of Oahu Homepage
Aloha & Enjoy!

Subscribe to receive Best of Oahu updates on events, updates, and new articles.  It's the closest way to paradise while you are away...
We will never sell or spam your information, and we'll respect your email privacy.