Experiencing the Polynesian Cultural Center
Plan a day visiting the Polynesian Cultural Center, located in a small town called Laie in the North Shore, and explore countless experiences that it has to offer!  Sometimes referred to as the Disney World experience of Hawaii, this Oahu attraction will entertain you with shows and fun activities throughout the day, and continue into the evening with a Grand Hawaiian luau.  Finally, end the night watching a fantastic production called Ha "Breath of Life"…not to be missed!

---
Polynesian Cultural Center History
---
Rapa Nui Statues
Before diving into the experience, it's nice to know a little about the history of the Polynesian Cultural Center.
They opened their doors to the public in October 1962, with 39 structures that were constructed with material shipped from the South Pacific, and constructed by over a hundred missionary volunteers on a 13 acre estate on the eastern side of the North Shore.
They even had a 600 seat amphitheater that filled up on Saturday nights!  And although this was just the beginning of the park grounds, there were visions, creations, and activities that took place throughout the prior century, including a hukilau and luau experience for visitors in the 1940's.

---
The Polynesian Experience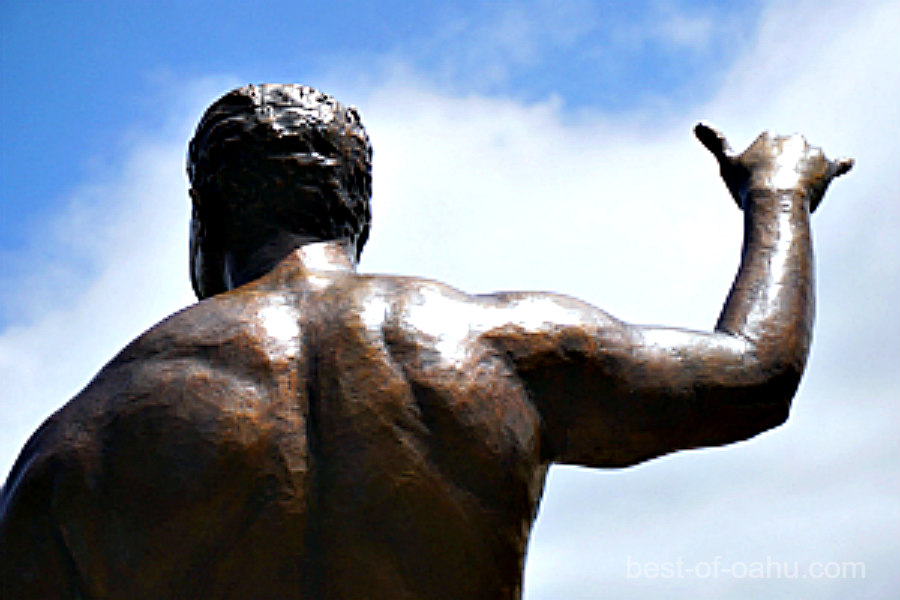 Make sure to enter the park grounds giving a big hang-loose shaka to the larger than life size statue of the late Hamana Kalili of Laie, who is famous for creating the popular Hawaiian shaka greeting.  Take a picture with him, and learn the story of how the unique shaka sign came about.

The 6 Villages to Explore
The Polynesian Cultural Center features 6 villages, including the Pacific regions of Hawaii, Fiji, Samoa, Tonga, Aotearoa (New Zealand), and Tahiti.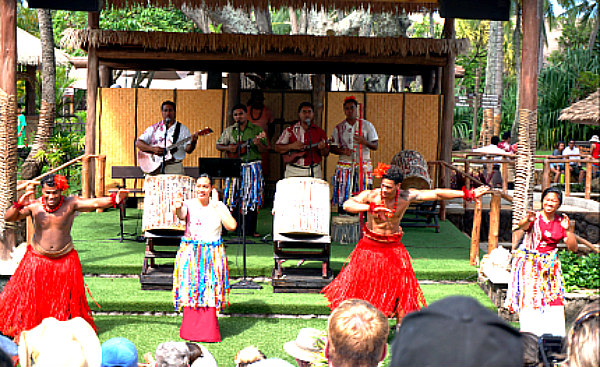 It's hard to say which of the 6 villages to visit, as they all have special offering and culture worth exploring.  But I would like to highlight the Village of Samoa being most popular, followed with the newly renovated Tonga Village.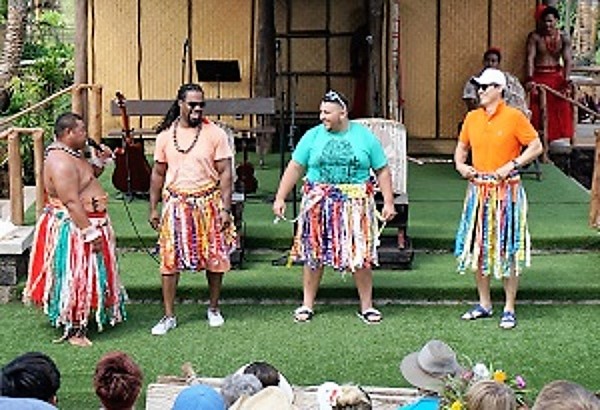 A good example of a village experience would be visiting the community of Tonga, where you can explore a replica of the Tongan Summer Palace, create a dynamic toy from coconut fawns, and take a stab at a popular Tongan shuffleboard game, or test your accuracy with throwing spears.

Make sure to also watch a Tongan stage performance in an outdoor amphitheater that is humorous, exciting, and quite entertaining!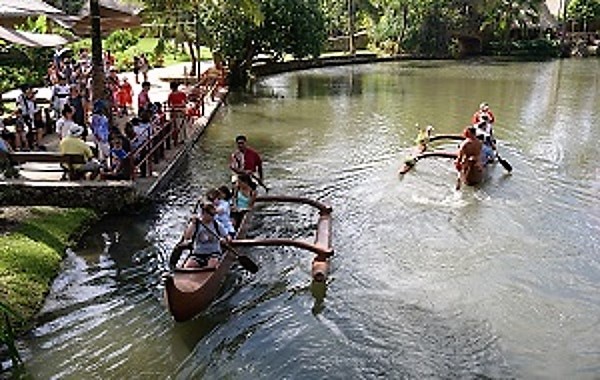 If that's not enough, go on a guided canoe ride that boards right outside the village and travels throughout the resort lagoon.

A Canoe Pageant
Whatever villages and exhibits you decide to see, don't miss the special Canoe Pageant that takes place 2:30 PM daily in the main lagoon area.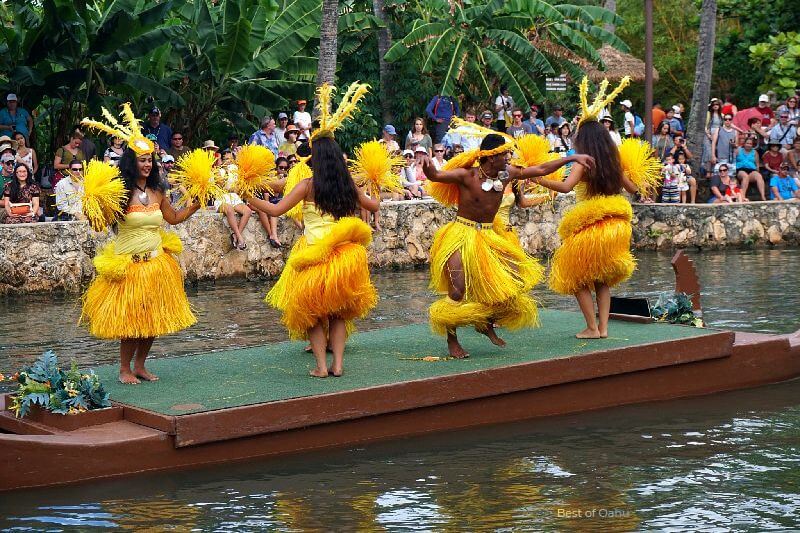 Arrive early to get a good seat, as there will be a parade of canoes representing the different cultures of Polynesia with festive costumes, and electrifying dances on each boat that makes it way down the waterway that runs through the park!

These performances are captivating and differ from one another so make sure to grab a front row seat along the water.  The Canoe Pageant is the most anticipated event in the park next to the luau!

---
Polynesian Cultural Center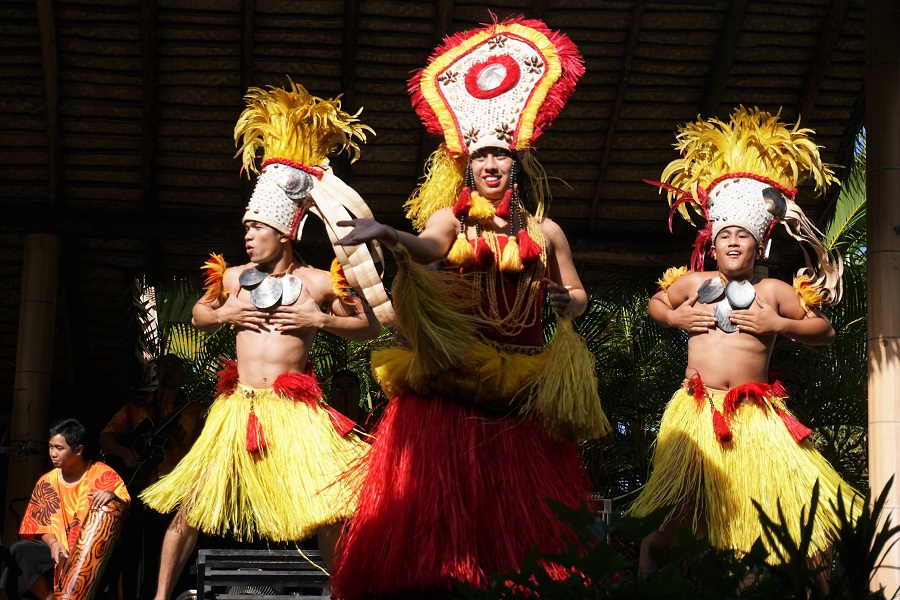 Book your ticket now before they sell out...especially popular selections. There are a few different packages available including different options such as transportation, luau dinner, and a popular night show called Ha "Breath of life".

Bus Pick up from Waikiki starts at 10 am, and later pick ups for evening luau packages & show only.  Book your tickets
There is so much to see and discover at the Polynesian Cultural Center that you will need at least a couple of days to explore it all!  And you will be happy to know that your entrance ticket is now good for 3 days beyond your first visit, if you wish to return and experience additional shows and village areas.

---
Grand Waterfalls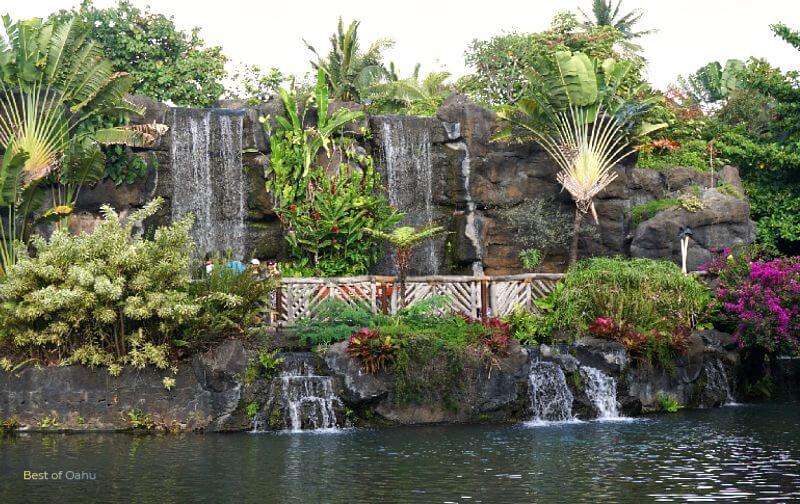 There's plenty to explore amongst the authentically recreated villages representing different Polynesian cultures of Hawaii, Samoa, Fiji, Tahiti, Tonga, and Aotearoa (New Zealand).  Each village offers demonstrations, activities, and exhibits that highlight unique customs, arts and crafts, and traditions of each island. So feel free to wander throughout the park and experience it all! 
The Hawaiian Journey – IMAX Experience
Hawaiian Journey Theater
Also somewhat newer to the Polynesian Cultural Center is an incredible Immersive Cinematic Experience.  Currently showing is the "Hawaiian Journey".
If the cinematography of Hawaii's beautiful landscape doesn't move you, maybe feeling the rumble of the volcano, or the ocean spray from a barreling wave, or the feeling yourself going over a 100 foot waterfall might do the trick.  
It's simply amazing to view Hawaii's raw beauty in a giant IMAX HD experience!  The Hawaiian Journey runs about every 30 minutes.
---
Neat Discoveries 
---
Ukulele Experience Gallery
The Ukulele Experience Gallery – If you love the magical sounds of the ukulele that was originally introduced to Hawaii by the Portuguese back in 1879, then make sure to stop through the new Ukulele Experience Gallery.

See tools and machinery used to help make the instruments, take a free ukulele lesson, and try to resist not purchasing one of the many different types of ukuleles on sale, ranging from $200 to upwards of $3000.  Kamaka is one of the original makers on the island, best in sound, and most expensive...if you are wondering.

---
Polynesian Football Hall of Fame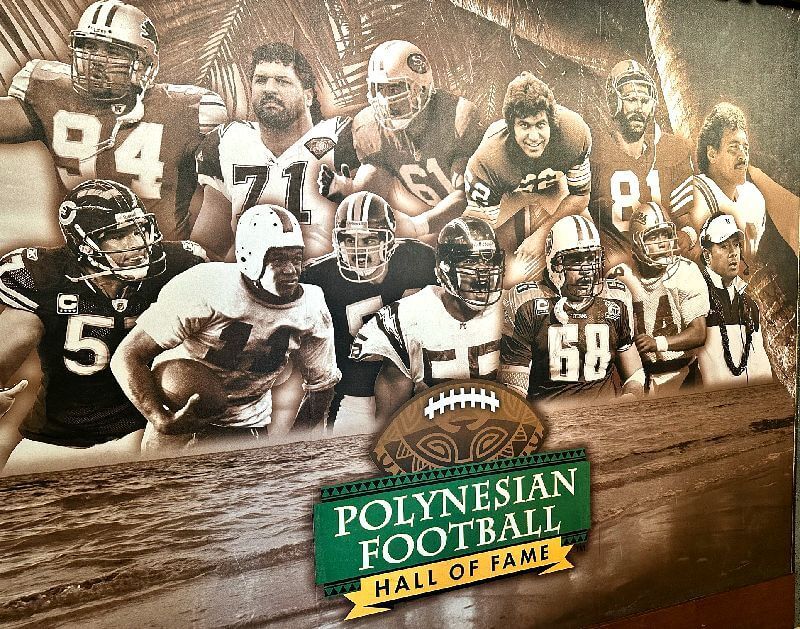 Polynesian Football Hall of Fame
Step into the Polynesian Football Hall of Fame and you'll be immersed in a world where exceptional individuals who have left an indelible mark on the sport.
The exhibit showcases the remarkable stories of legendary players and coaches, highlighting their achievements and the indelible contributions they have made to the game. Walking through the hall, you'll encounter a fascinating collection of memorabilia, photographs, and interactive displays that bring the history of Polynesian football to life.
Don't miss Christmas in Polynesia that takes place Dec 15th thru Dec 21st from 6:30 to 9:30 PM. The park will be lit up festive lights, and there will be special holiday canoe rides and fun activites for the kids.
Laie Tram Ride Tour
If you've somehow managed to see all that the Polynesian Cultural Center offers, and are looking to kill some time before your luau starts, consider taking a 35 minute open-air tram ride tour around Laie and the BYU campus.

Learn more about this special north shore town, and BYU's involvement in the operations of this Oahu attraction.

---
The Polynesian Cultural Center Luau
---
Kalua Pig
Voted as one of the best luaus on the island, the Polynesian Cultural Center puts on a memorable experience!
From elegant hula performances to wild fire dances, your eyes will be glued to the stage with a fun filled evening of entertainment!  Book your tickets early as they tend to sell out...!
You will get a close up view of the Kalua Pig imu being unveiled, followed with an ono (delicious) meal, indulging in many of the island treats.  Don't load up on too much poi, as you'll need to save room for some tasty island dessert!

---
Ha "Breath of Life"
Not to be missed Broadway-like production!  As soon as you think you've seen everything at the Polynesian Cultural Center, there is a grand night show called Ha "Breath of Life".  
This 90 minute production tells a story of life from beginning to end that weaves through the different Polynesian cultures.  The magic of the open air stage, the special effects, and the performances given, is what makes this an award winning production.  This show usually sells out, so don't wait to get your tickets!
---
The Hukilau Marketplace
The park opens up at 12 PM daily (except closed on Sundays), and I'd advise arriving at opening, or even earlier to explore the new Hukilau Marketplace.

In fact it's easy to get carried away wandering through all the shops and delicious eateries before reaching the entrance to the real entertainment!  Maybe plan an early lunch here before getting started!  I'm a big fan of Ray's Kiawe Broiled Chicken that recently joined the Marketplace.  Book your tickets now...

---
Planning Your Day
---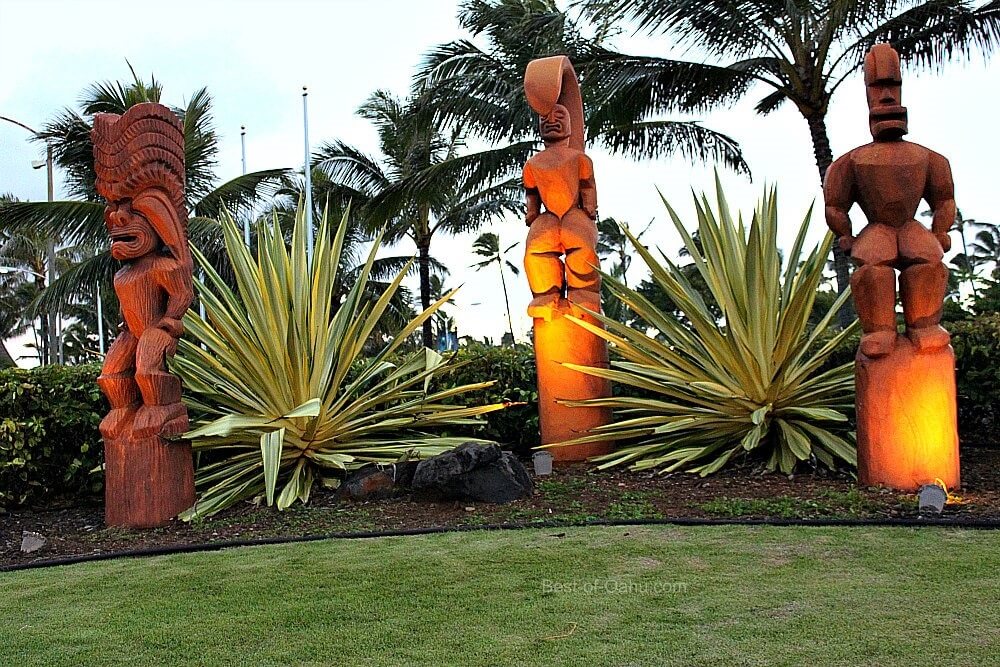 Arrive early and plan to spend a whole day at the Polynesian Cultural Center.  There are too many great attractions, shows, and things to do!  On that note, remember that your purchased ticket is good for 3 days after your visit, in case you would like to take advantage and see more.
Pay a little extra and sign up for the guided tours.  Instead of trying to navigate through the 11 acre estate, coordinate show times and avoid missing important attractions, let the trained guides to lead you into a more pleasurable experience, which includes some prime seating in certain packages.
Consider the "Circle Island Packages" when purchasing your tickets, which includes transportation from Waikiki based hotels.  Keep in mind that it will be a long ride back to town in the dark…
Special Needs – PCC offers strollers, wheel chairs, and motorized scooters for rent.
---
Hours & Admission Fees
Open Daily (except Wed & Sun) 12:30 PM to 9 PM.  Closed Wednesdays, Sundays, Thanksgiving Day and Christmas Day.
Admission starts at $63.96 for a child (4 - 11 yrs) and $79.95 for an adult.  Tickets go up from here when adding a luau experience, Ha: Breath of Life Show, and/or VIP seating.  A Super Ambassador pass that includes everything and can go as high as $270.
---
---
Other Grand Hawaiian Luaus on Oahu
The Paradise Cove Luau, and Germaine's Luau, and the Toa Luau are the 3 major production luau's worth checking out.
---
How to get there
---
From Waikiki – approximately 1 hr travel time

Take the Kuhio Ave to Kapahulu Ave and turn left

Take H-1 Freeway north 5 miles

Take the Like Like Hwy East for 7 miles

Take the Kamehameha Hwy north for 22 miles

The Polynesian Cultural Center will be on the left side

55-370 Kamehameha Hwy
---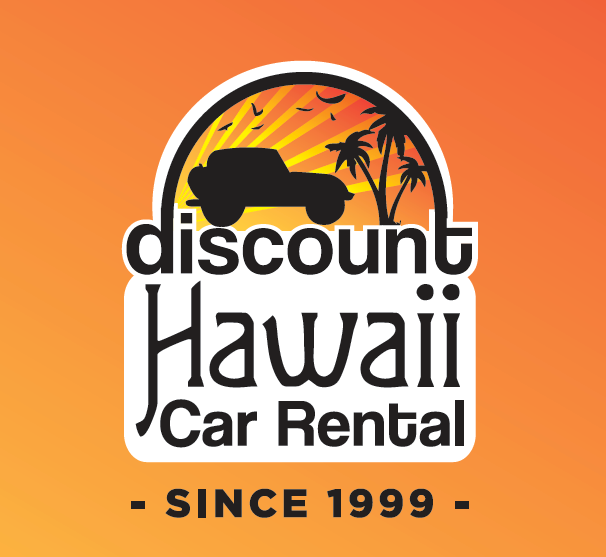 Need a good rental car option for the day?  Whether you would like to visit a beach, a popular Oahu attraction, or explore the island for just a day, consider these great, discounted rent-a-car rates with Discount Hawaii Car Rental.  They also have great packages for your entire trip...
---
By Oahu Bus
From Waikiki take the #8 or #20 Oahu Bus from Kuhio Ave (northbound) to the Ala Mona Center.  Transfer to the #60 bus that stops in front of the Polynesian Cultural Center.  Take note that it takes about 2 hours of travel time to get there.
---
Oahu Map
---
---
In the Area
---
Shrimp Trucks and Farms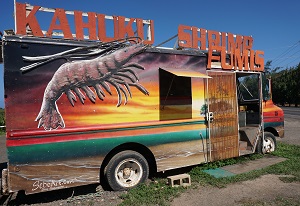 Some say that a trip to the North Shore is not complete until you've had a shave ice, while others say the garlic shrimp trucks are a must!  Save your appetite until you reach Kahuku, where the shrimp farms are located.

You'll find Fumi's Kahuku Shrimp, Romy's Kahuku Shrimp & Prawns, and Giovanni's Shrimp Truck out there waiting for you with lots of garlic shrimp.

---
Kualoa Ranch
Another great Oahu attraction just 15 minutes down the road!  The Kualoa Ranch is a playground filled with lots of fun and adventurous outdoor activities.  These grounds are also most popular for their movie setting for box office hits like Jurassic Park, and popular TV shows like Hawaii Five-O.

Today Kualoa Ranch attracts visitors from all over to tour the tropical jungle filming areas, and engage in many of the activities.  Check out your options including riding ATV's, horseback riding, paddling kayaks to a secret island, ziplining across the tropical jungle, and many more adventurous activities!

---
Chinaman's Hat
There are some Iconic landmarks around Oahu, and Chinaman's Hat is a popular one.  Also referred to as Mokolii (small lizard tail) is owned and protected by the state & federal government.  It's stunning to marvel at, and a privilege for some kayakers to paddle to. 
Best viewing point is from Kualoa Regional Park & Beach, which is about 15 minutes down the road.
---
Return to Best of Oahu Home Page
Aloha & Enjoy!

Subscribe to receive Best of Oahu updates on events, updates, and new articles.  It's the closest way to paradise while you are away...
We will never sell or spam your information, and we'll respect your email privacy.