Discover Kailua Beach Park
Kailua Beach Park ranks as the second most beautiful out of all the Oahu Beaches.  Okay…it's a little unfair to rank Kailua Beach as second best, because it is next door neighbor to the most beautiful spot on the island, Lanikai Beach.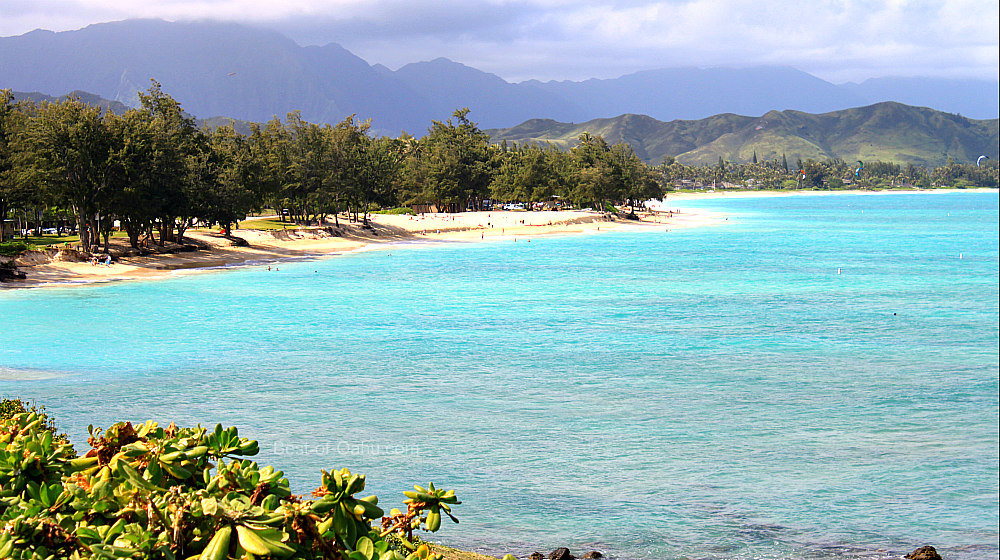 ---
Kailua Beach Park - Background
---
Kailua Beach Park is located on the easterly shoreline, where the ocean waters are as turquoise blue as they get, and equally matched with an amazing soft, white powder sand.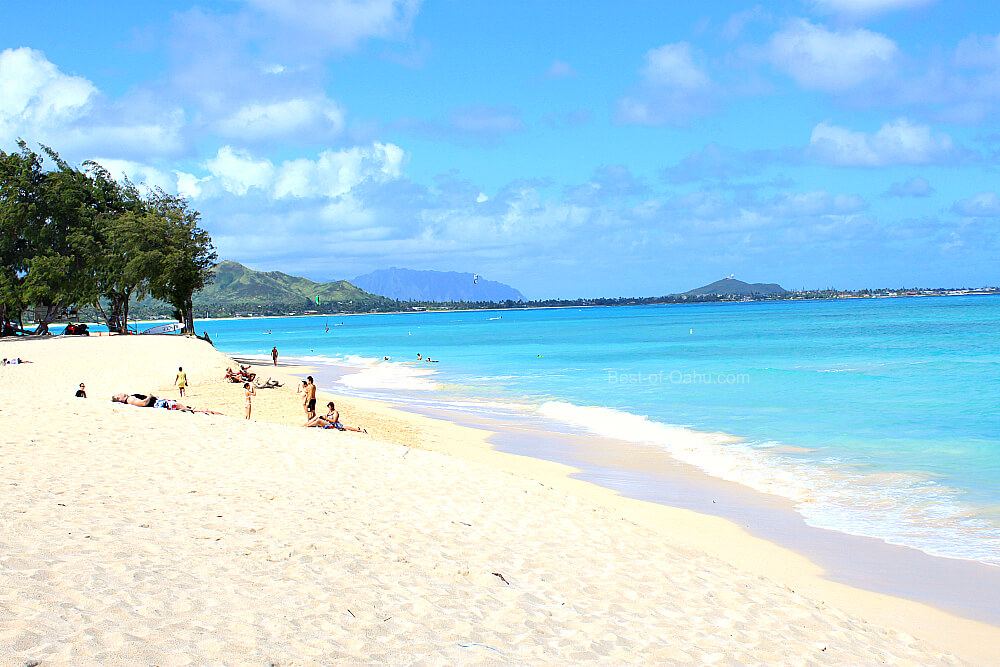 Many beach goers on the island, rate Kailua Beach Park number one over Lanikai Beach, simple because it is larger -- two and half miles long to be exact!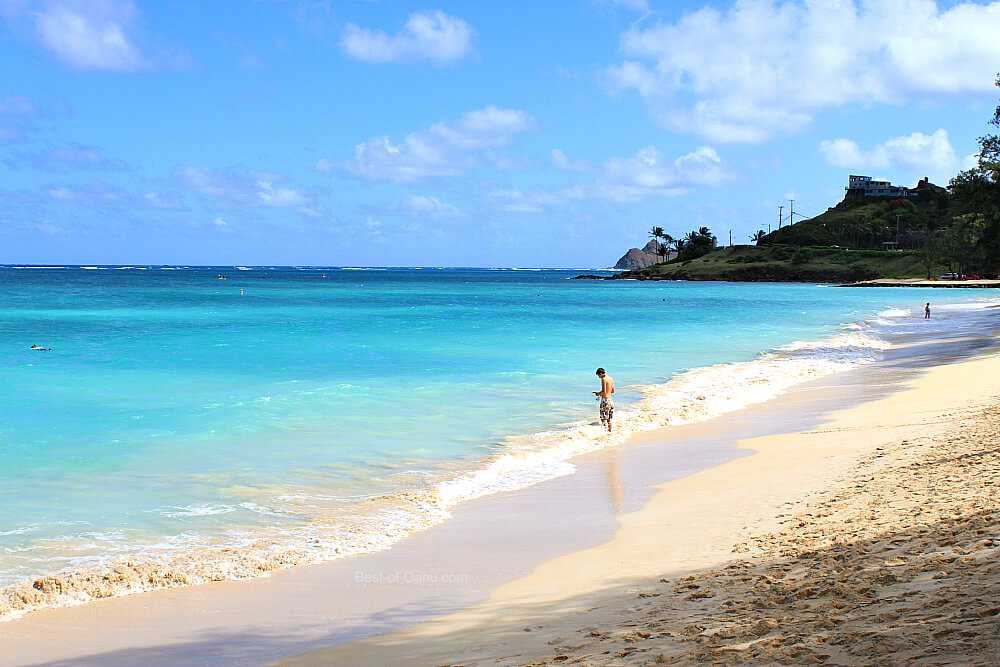 Kailua Beach Park has actually grown a little larger over the past couple of decades, thanks to many Lanikai real estate beach homes that built sea walls to protect their properties from land erosion.

---
The irony of these efforts was losing their beautiful beachfront sand in the process, which naturally shifted over to Kailua Beach Park.

This Oahu Beach, unlike Lanikai Beach, has bathroom facilities, beach showers, and picnic tables located on the park grounds.  It's something worth considering when bringing the whole family out for the day.

I also recommend stopping in downtown Kailua, which is only five minutes away from the beach.
  This gives you a chance to pick up some Hawaiian plate lunches and or food, snacks and drinks, before heading out to the beachside.

---
Water activities at Kailua Beach Park
---
Although Kailua Beach Park offers beautiful calm waters to swim around in, there are usually some small waves to play around in also.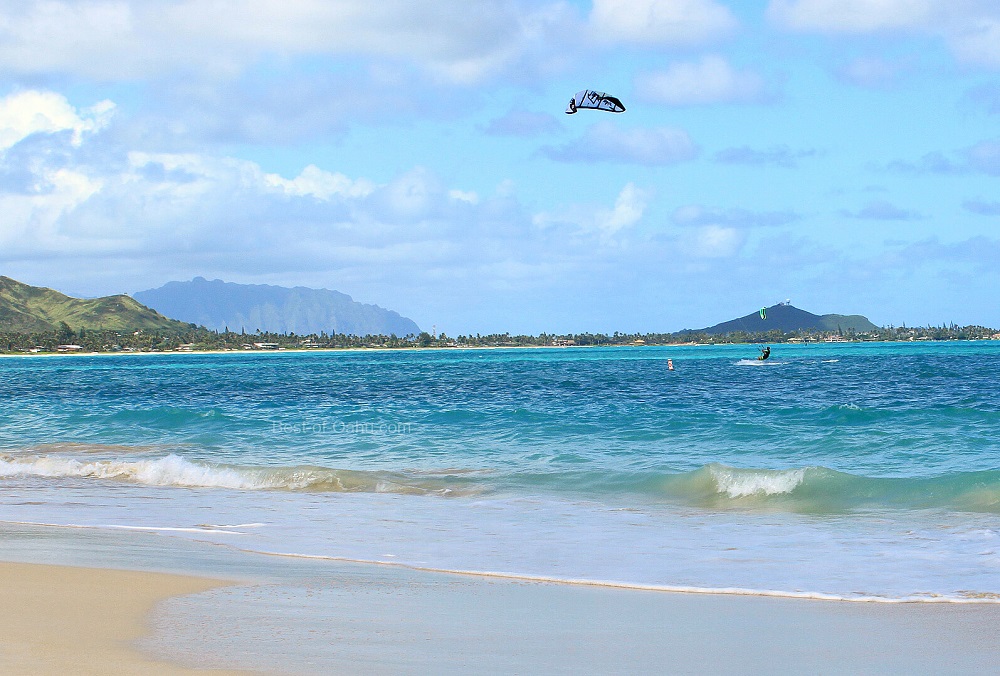 You will find a natural sea rock wall, called Flat Island, that stretches a good hundred yards into the ocean, which help forms some of the rolling waves back towards the shoreline. 
You will usually find a group of local kids playing around in these waves with their boogie boards.  You might want to bring along a boogie board too…if you're up to riding the waves yourself.
---
Kayak around Kailua & Lanikai
---
Kailua Beach Hawaii is also very popular for kayaking on these majestic waters.  Some kayakers venture out to the Mokulua Islands, which is 2.5 miles one way!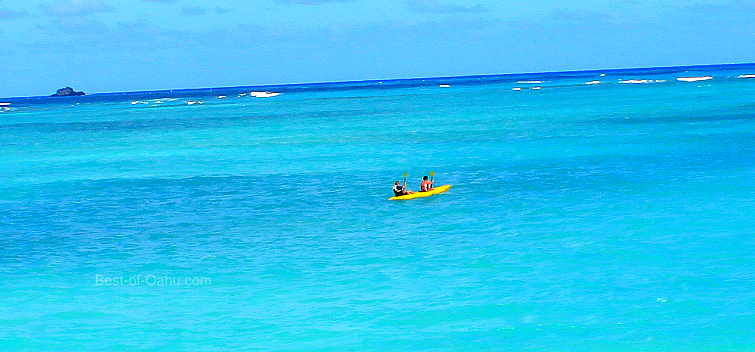 You will find many kayak rental shops around downtown Kailua and along the roadside as you head out to the beach.  But you will also be glad to know that there are companies that provide kayaks ready to be paddled out from shore.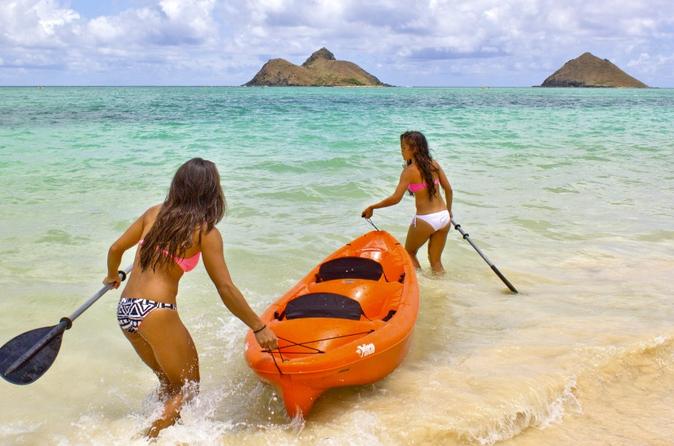 Experience the beauty of the Mokulua Islands, and the Windward Coastline from a distance, on a fun guided kayak ride!  It's amazing enough to just step onto Kailua beach, but paddling out gives you a whole new perspective. Not to mention observing the crystal clear waters below as you journey out.

This is a special 2 hour adventure that you must plan a head and sign up before arriving at the beach.  It includes transportation, lunch, snorkel gear, life jacket, dry bag, and caters to beginners to more advanced kayakers. 
---
Getting to Kailua Beach Park
---
You really should consider renting a car, when visiting Kailua Beach Oahu.  Riding the bus can take up to 90 minutes with three different Oahu Bus transfers, starting from Waikiki.  Driving your own Oahu rent a car should only take 30 to 45 minutes, depending on traffic.

---
Kailua Beach Park Oahu Map
Driving Directions from Waikiki: 
Starting from Waikiki, jump onto the H-1 Freeway and head west…
Take the Pali Hwy (or Hwy 61) over towards Kailua
Turn right onto Kailua St. and head towards the downtown area
Continue on Kailua St. and merge left at the intersection towards the ocean
Turn right onto Kawailoa St, and continue over the a small river stream bridge
Pass Buzz's Original Steak House and turn left into Kailua Beach Park

Oahu Bus:  
Start off from Waikiki, and travel on the number 20 bus up to the Aloha Tower bus stop.  Take a paper transfer and jump onto bus number 57 to the downtown Kailua area.
Finally take an Oahu bus transfer on the Shuttle bus #70.  Tip:  Ask your bus driver to inform you where to get off and transfer buses.

---
Beach Facilities
---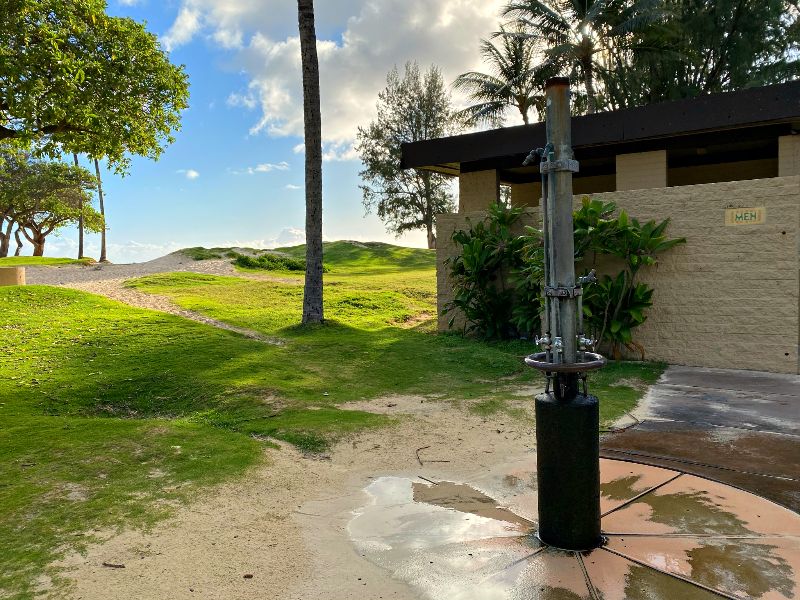 Kailua Beach Park, is well equipped with beach facilities including:
Covered and open-air picnic tables
Barbecue Grills
Bathroom facilities
Beach showers
Parking lot w/ free parking
Kayak rental center
Volley Ball Court
Lifeguard on duty
Park facilities open from dawn to dusk
---
Food tips:  
I highly recommend bringing a cooler with you, so you can keep food and drinks readily on hand. 
You might also want to consider stopping in the downtown area of Kailua, located only 5 minutes away, before continuing onto the beach.  Kailua offers some good grocery stores and restaurants serving to-go Hawaiian plate lunches to load up some food, drinks and ice.  
Make you own chocolate bar experience!  Sign up for fun 1 hr workshop in Chinatown or Kailua, learning about the chocolate making process, and create your own unique bar using spices and/or fun ingredients.  Reserve your spot now...

Visiting Tips: 
I would advise visiting Kailua Beach Park and Lanikai Beach Oahu earlier on in the day.  You tend to loose the sunshine in the afternoon as it travels over the Ko'olau Mountains.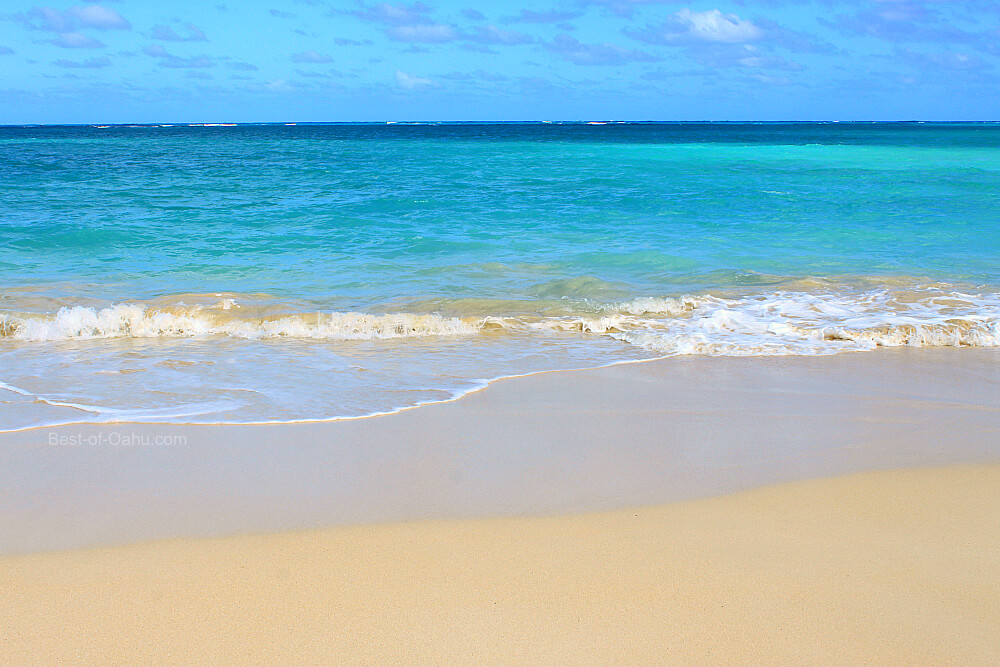 Hawaiian Sunrise:  For you sunrise goers, This eastward corner of Oahu Hawaii is a great viewing spot for the Hawaiian sunrise…that is if you don't encounter heavy clouds that tend to linger sometimes.
Snorkeling:  Unfortunately the snorkeling is less than ideal out here.  The water is perfect for swimming around in, but lacks the marine environment for the tropical fish to call home.  The visibility is also on the poor side with powdery sand continuously stirring around in the water.

Oahu for Kids:  Kailua Beach Park is great for the family and kid friendly! 
I usually head next door to Lanikai Beach, but Kailua Beach Park is considered just as beautiful with facilities. The beach crowd is friendly, which also promotes a relaxing setting at this destination.

The Ocean waters here are fairly calm and great to swim and play in.  Always make sure you keep an eye on your children while in the ocean.
Compact Sun Shade and Beach Blanket Picks to bring with you
---
In the area:
---
The Kailua downtown area, is just a few minutes away.  This town has some great shops and restaurants worth visiting.

---
---
Downtown Kailua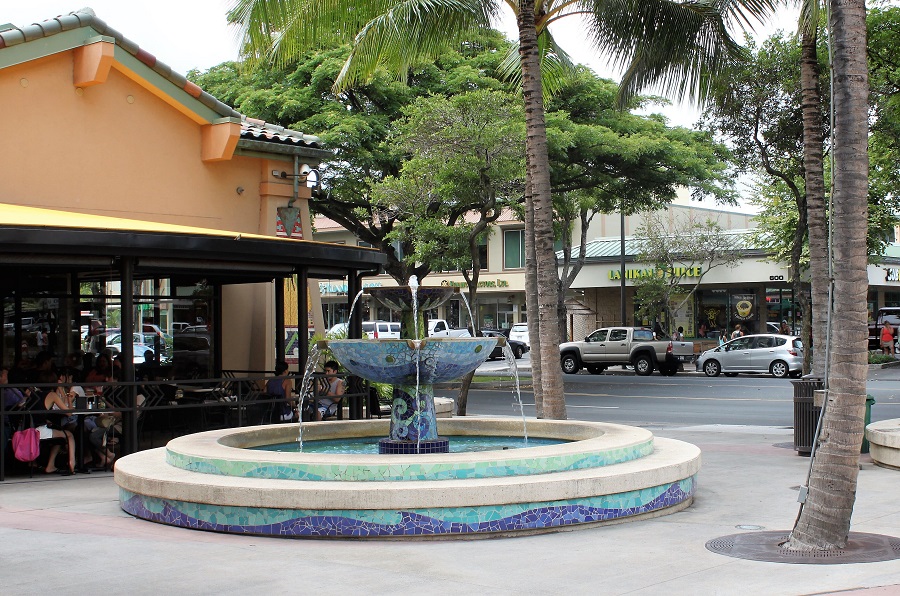 The downtown Kailua area, which is only 5 minutes away from the beach, has its charm with some neat shops and some good restaurants worth visiting.  Maui Brewing Company recently joined the community.

---
Kailua Restaurants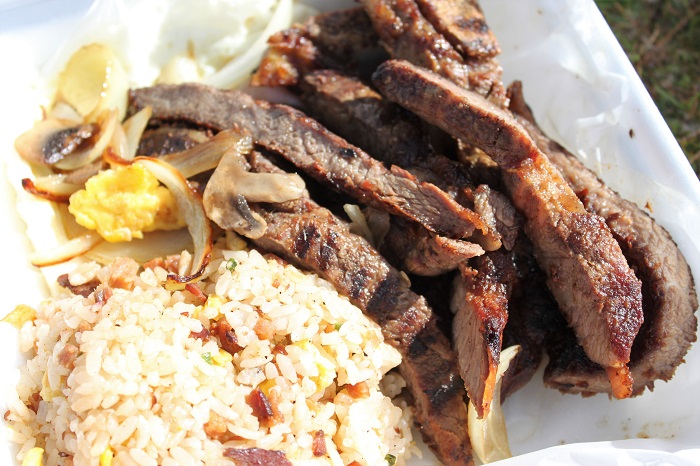 If you are planning coming over first thing in the morning, then I would like to recommend picking up some breakfast at a small restaurant called Boots & Kimos in downtown Kailua.

A must try are their famous macadamia nut pancakes, that comes with a yummy macadamia nut syrup.  The lines sometimes can grow long, since there is limited seating. 

I recommend ordering your food to go, and better enjoy it on the Kailua Beach Park picnic tables.  The ambiance and view is so much nicer!
Also consider other award winning restaurants in the area including Cinnamon's, Mokes, Bread & Breakfast, and Over Easy.
---
Laikai Juice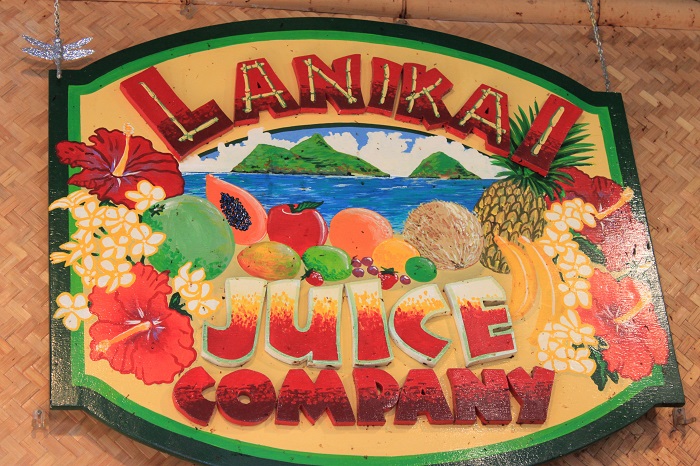 If you are thirsty and feel like living like a celebrity, than stop in at Lanikai Juice.

You just might bump into a famous TV or movie star, like from the Lost or Hawaii 5-0 cast. Lanikai Juice is known for healthy juices and unique juice bowls with toppings. 

---
Lanikai Beach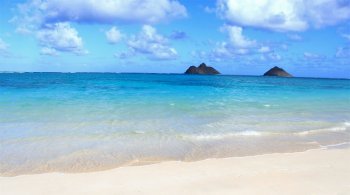 I would also recommend visiting the number 1 rated most beautiful beach in the world, Lanikai Beach Hawaii.  The picture says it all!
It is located next door, less than a mile down the road.  It is by far my family's most favorite beach on Oahu.

---
Laikai Pillbox Hike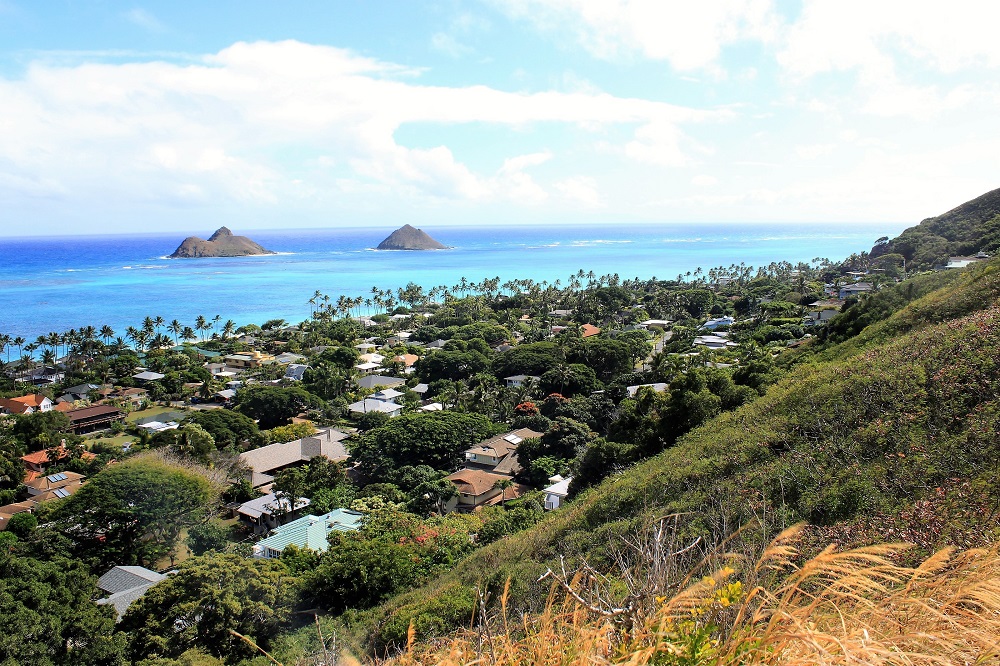 If you think beach looks amazing...wait until you see it from above!

So if you have a pair of hiking shoes with you, and you're in the mood to take a quick hike up to an amazing view of the Lanikai Beach Oahu area, then check out more about the Lanikai Pillbox hiking trail.
Return to Best of Oahu Home Page



Aloha & Enjoy!!