Honolulu Museum of Art - a hidden gem

Honolulu Museum of Art is an exceptional fine art institution, full of treasures from all around the globe.  This Honolulu attraction is unique in that it features a majority of its artwork from outside Hawaii.  And yet you just might find this the most fascinating museum on Oahu.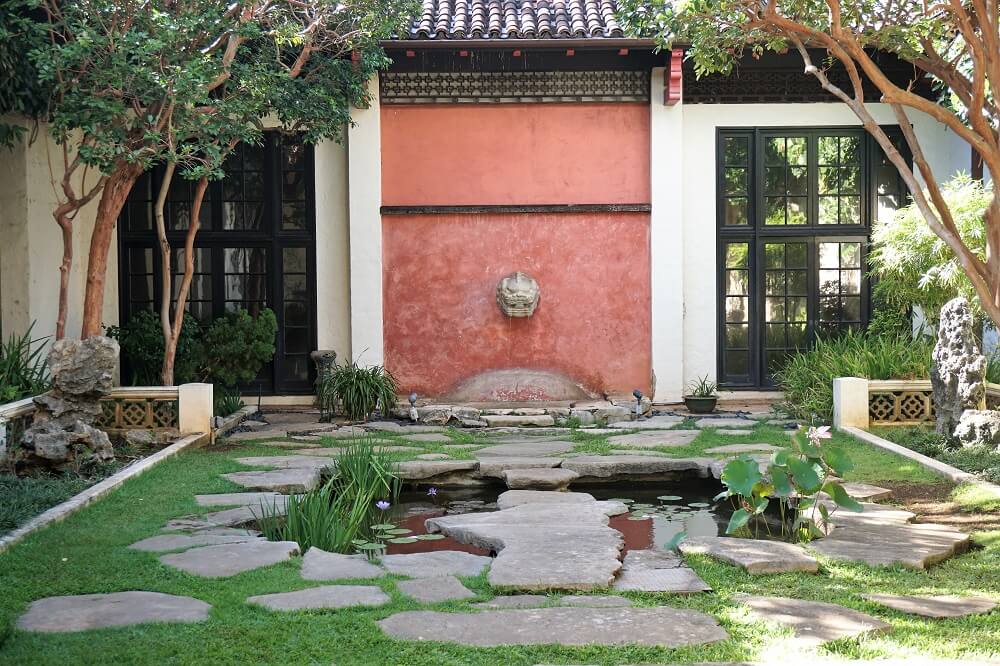 ---
The Museum
---
The Honolulu Museum of Art is an undiscovered Honolulu attraction that features an impressive amount of beautifully displayed works of art from many different time periods and different parts of the world.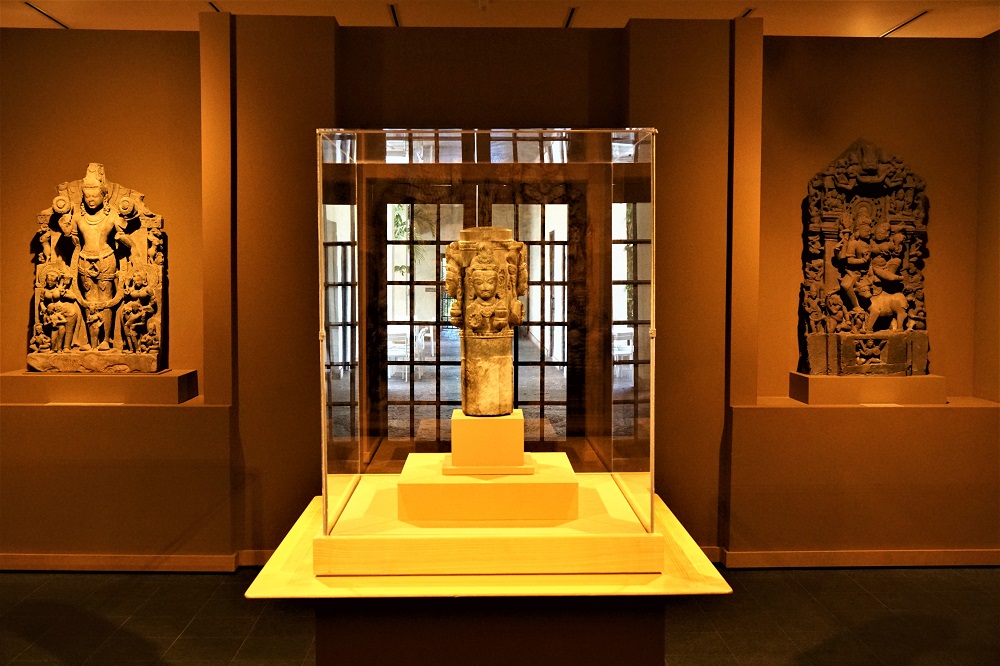 While the Iolani Palace and Bishop Museum garner much of the attention for their extensive Hawaiian and Polynesian collections, the Honolulu Museum of Art delights visitor with a plethora of art from many sections of Asia, Europe, and Africa.
Equally stunning are the surrounding landscaped grounds and the architectural design of the museum itself.

---
History
---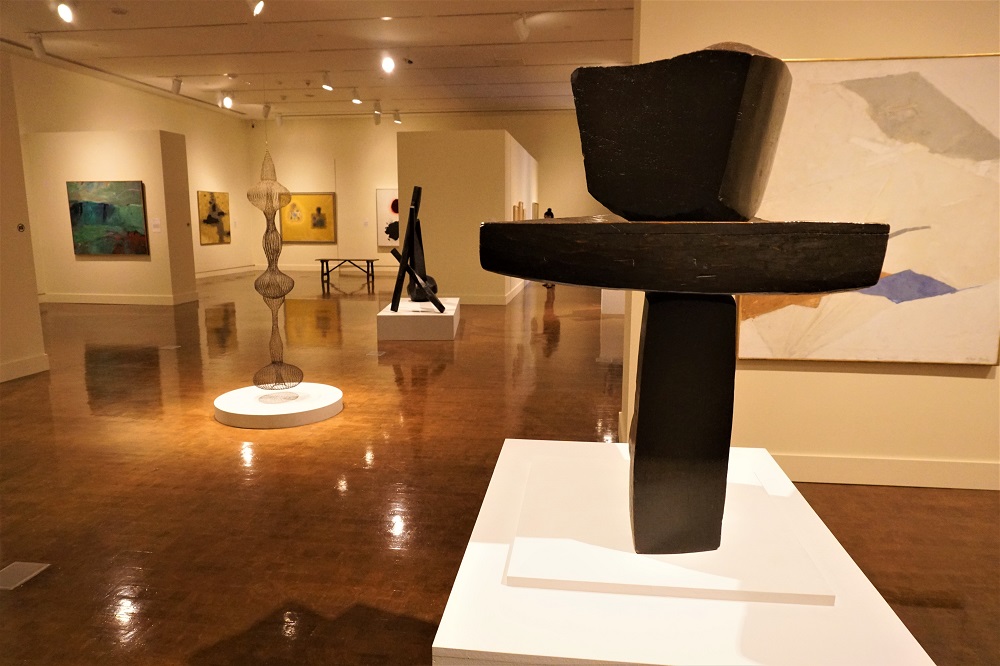 Founded in 1922 by Anna Rice Cook with a single building to start, the museum has been expanded over the years to a sprawling 87,000 square foot estate on 3.2 acres of land.

---
Honolulu Museum of Art Grounds
---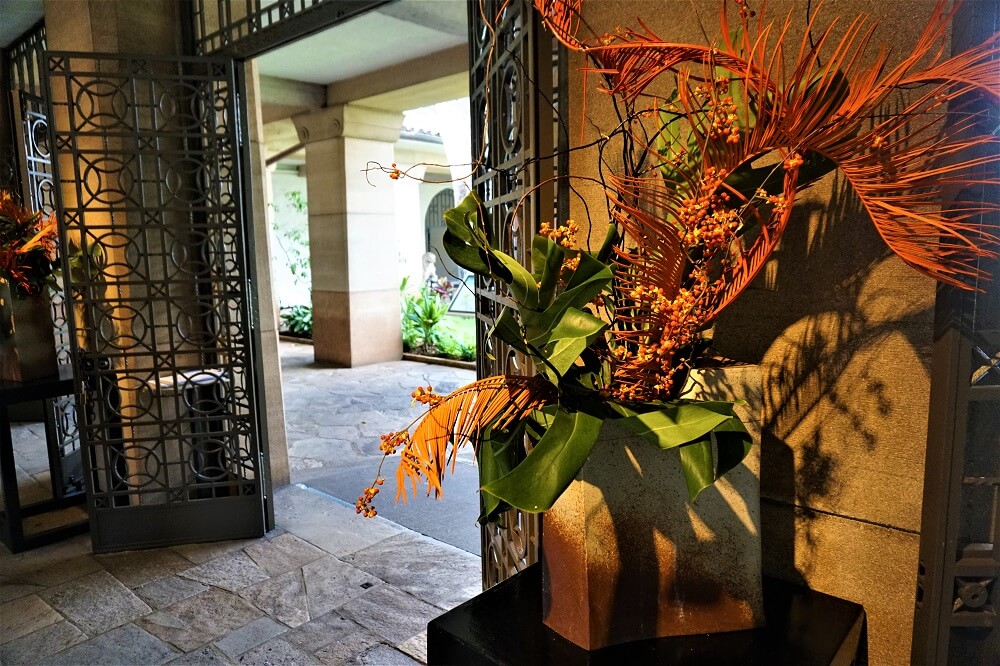 The structure and design of the Honolulu Museum of Art is stunning in itself.  And even if you never step into any of the gallery rooms, you'll find yourself quite enthralled just walking around the beautiful grounds.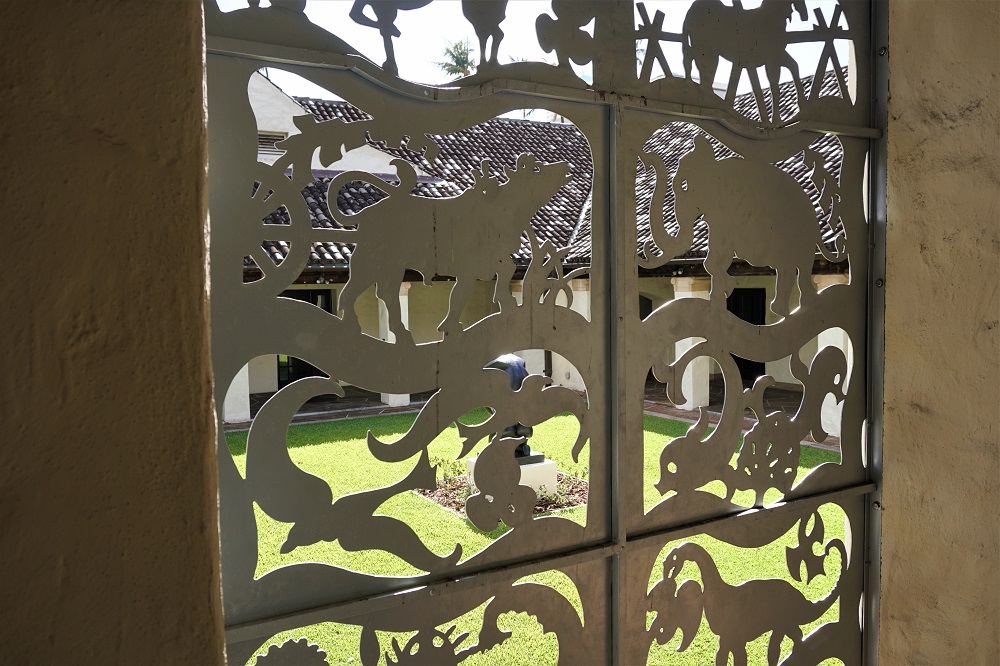 The Spanish and Moorish architecture of the museum buildings are complemented by decorative iron gates, water gardens, garden sculptures, and a relaxing outdoor café.

The museum courtyards provide a picture perfect backdrop for photography. And while you can't do a professional photo shoot in the museum, you can get some memorable candid photos of the delightful art displays at every turn.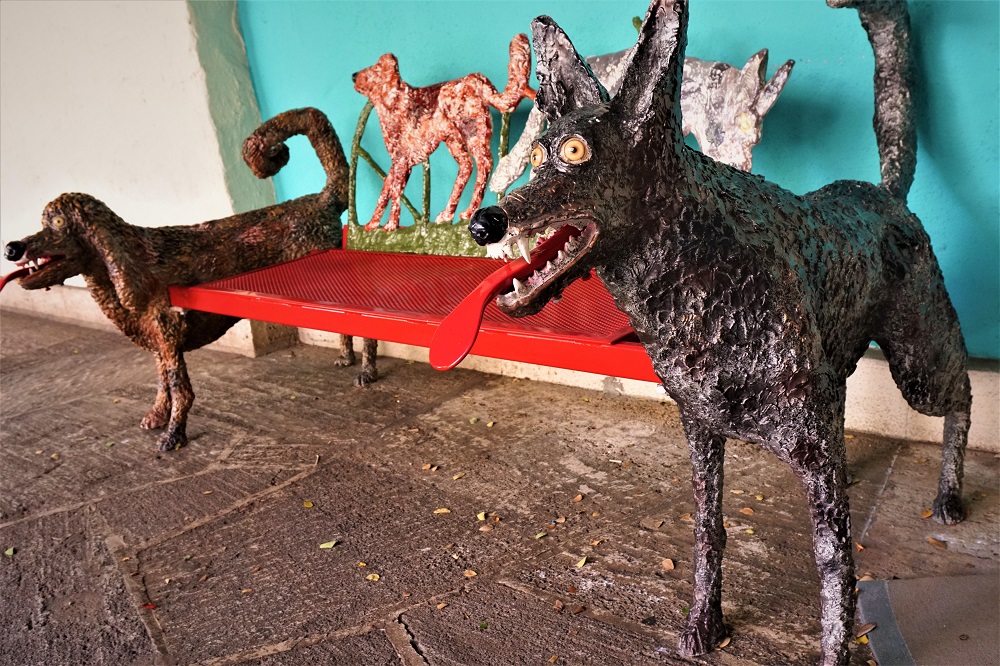 The place is literally photogenic…it's hard to get a bad photo here!  Feel free to sit on some of the outdoor benches which are pieces of art of their own, or just take a picture of them.
---
The Art Collections
---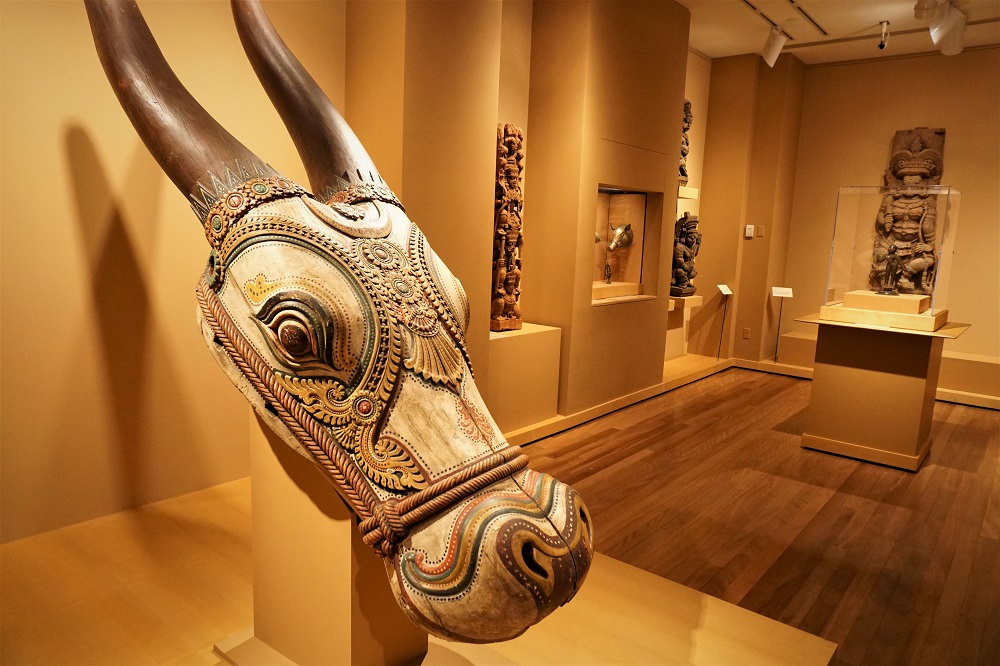 The Honolulu Museum of Art has an impressive 50,000-piece collection of various collections from around the world dating back as far as 5,000 years.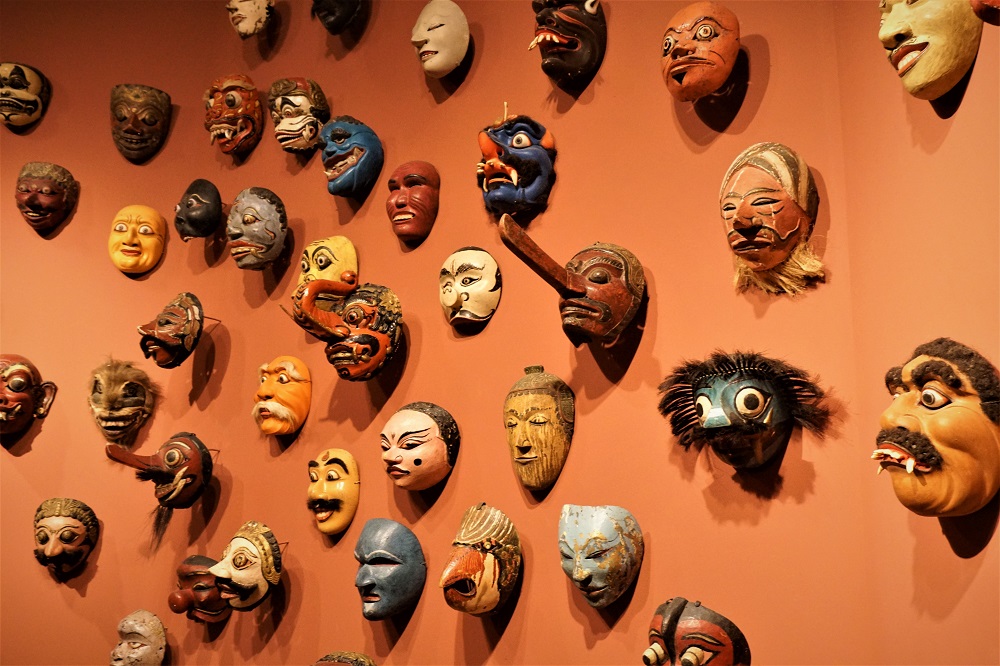 The largest galleries include works of art from different regions of Asia, Europe and Africa.  There's an extensive collection of Japanese, Chinese, Philippine, Korean, Indian, and Indonesian art in the north side of the museum.

The European collection includes works of art from the 17th, 18th, and 19th Centuries, as well as from the Renaissance & Medieval periods.  Highlights are island-inspired works by Paul Gauguin.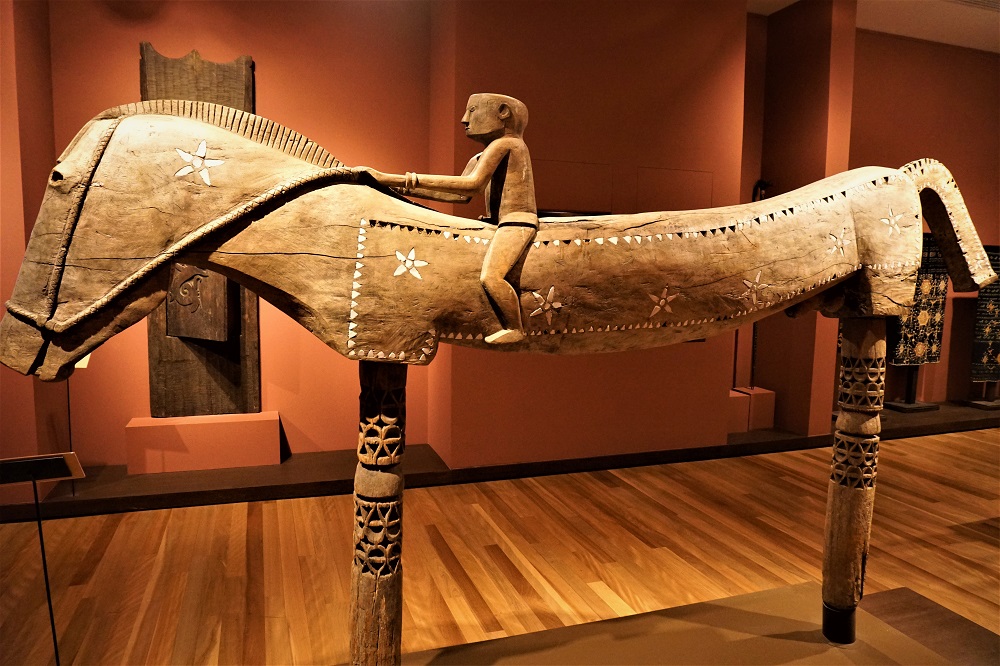 Make sure not to miss the Hawaii Collection, which is located upstairs next to the Temporary Exhibit and the Doris Duke Theatre (located below).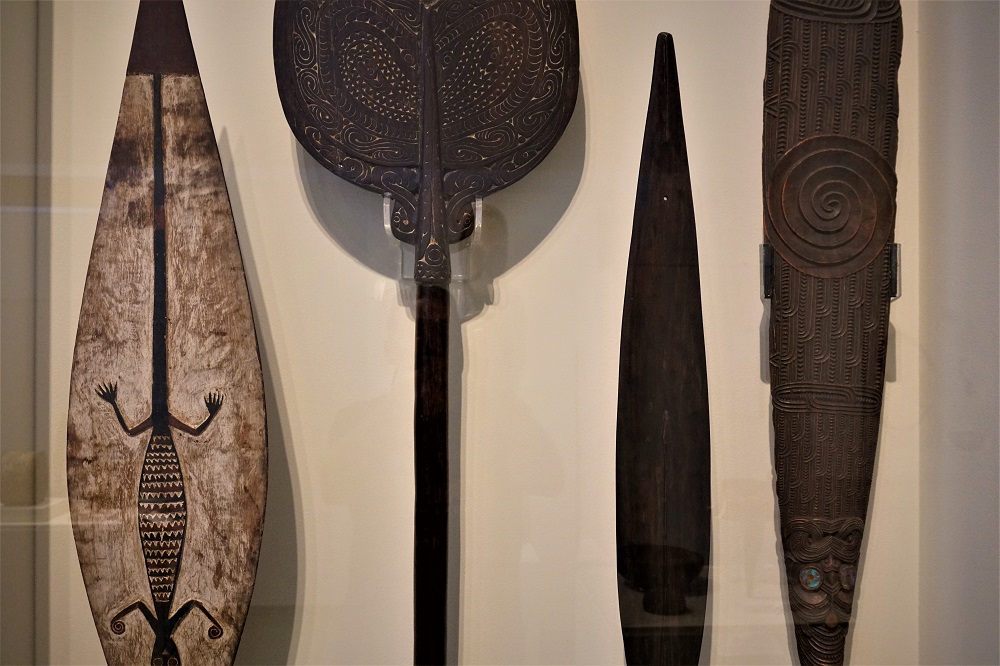 You'll find a colorful collection of ancient royal Hawaiian capes, decorative quilts, and a display of paintings depicting life in Hawaii when Captain Cook encountered the islands.

Equally impressive is the South Pacific gallery featuring a great collection that includes pieces from the Solomon Islands, Easter Island, New Zealand, and Papua New Guinea.

---
The Cafe
---
Enjoy a drink and a bite to eat under the sail shades while looking over a beautiful courtyard.  They have a good selection of tasty salads and sandwiches, and entrees that include Seared Salmon and  New York Steak.
I would personally lean towards the Pepper-Crusted Ahi Tuna Salad or the Kalua Pork Sandwich! Sunday Brunch is also a treat.
---
Honolulu Museum of Art Events
---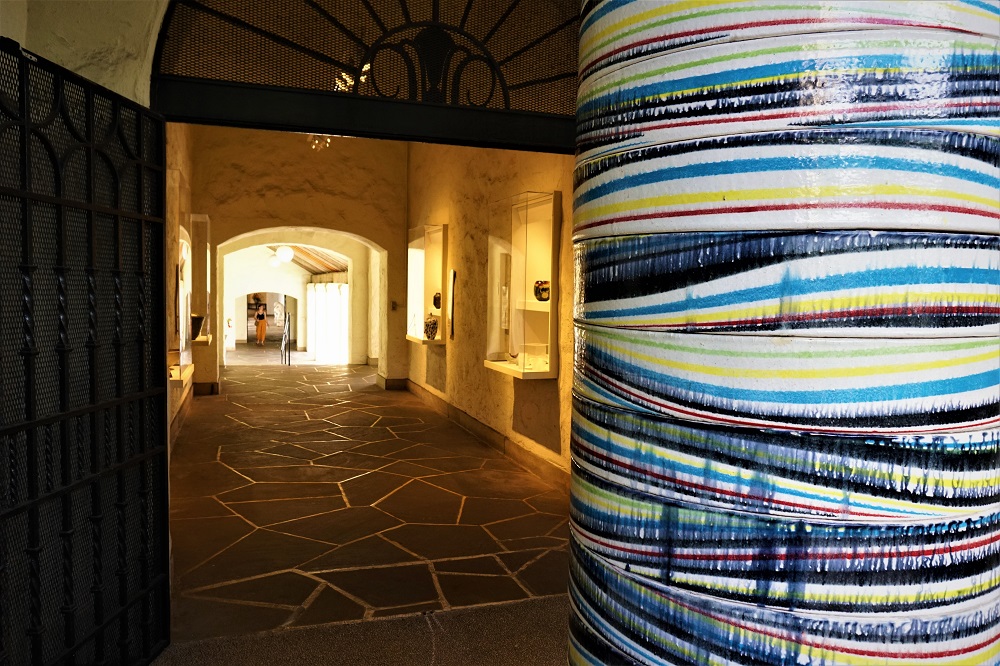 Like the Bishop Museum there are ongoing events taking place in this beautiful estate, so it's worth checking their calendar or calling them before your visit.
HoMA Nights takes place every Friday & Saturday nights 5 PM to 8:30 PM.  It usually involves a DJ, libations, and lots of artworks on display.
---
Gift Shop
---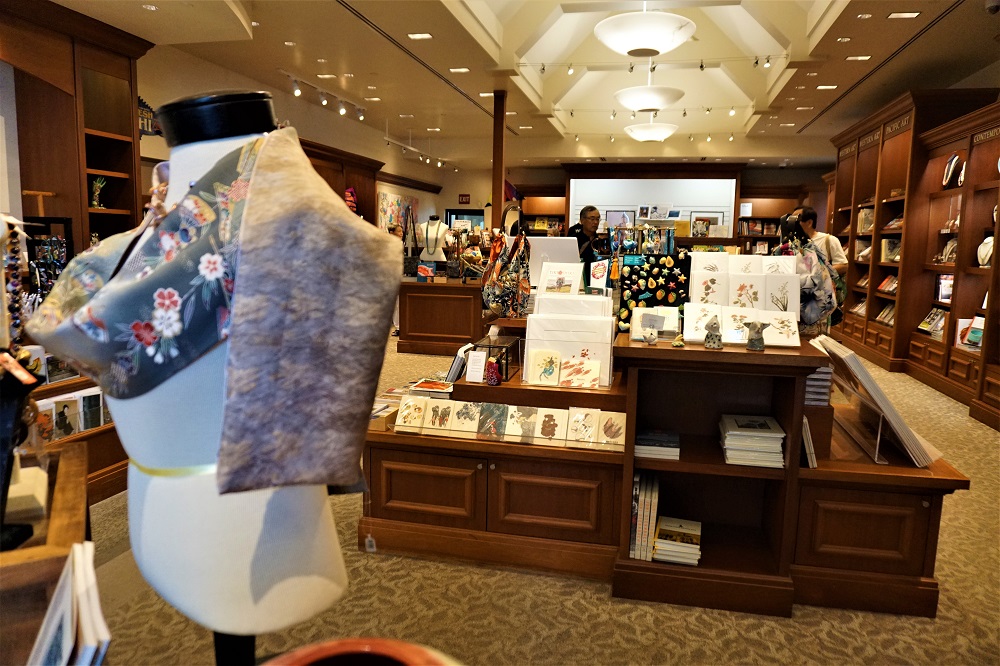 What museum doesn't come with a gift shop?  The one at the Honolulu Museum of Art is definitely worth browsing through. You're bound to find something unique and most likely created by a local artist.

---
Getting There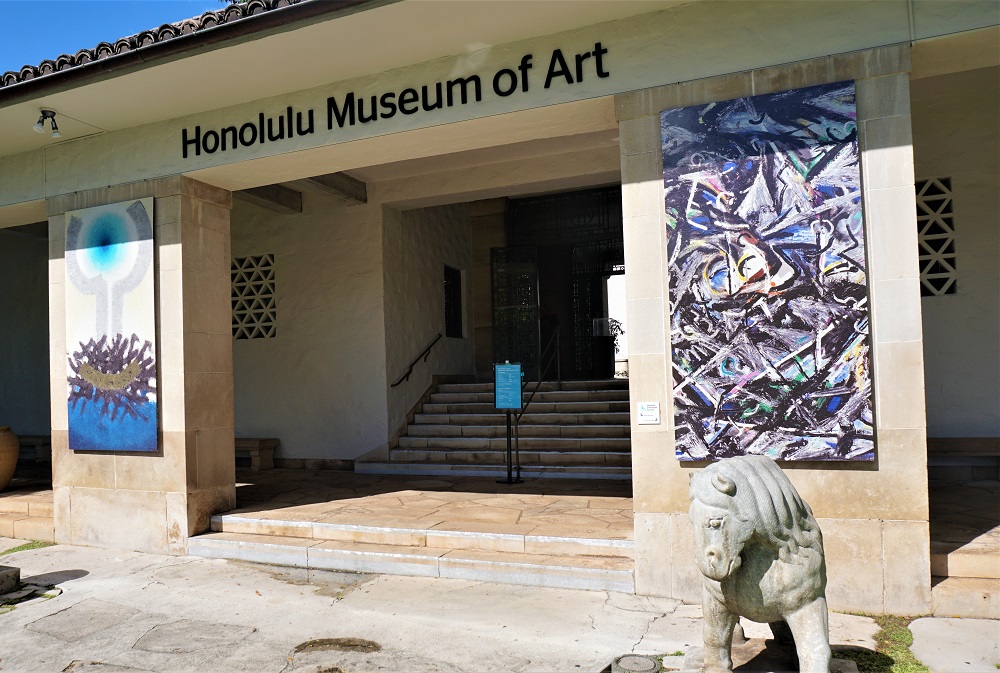 From Waikiki take Kalakaua Ave, which is a main artery road, out of Waikiki toward downtown.
Take Kalakaua Ave north for 2 miles.

Make a left onto Beretania St and proceed for about a mile

Located on the right hand side

900 South Beretania St

Metered parking around the block
Open Thursday - Sunday 10 AM to 6 PM
Admission Ticket Prices are $10 to $20 for Adults, Free for 18 yrs and nnder, Yearly Membership Starts at $50/year
Free Admission for Hawai'i residents on the third Sunday of each month
Phone - (800) 532-9200   Learn More at Honolulu Museum of Art
---
Oahu Map
---
In the Area
---
Iolani Palace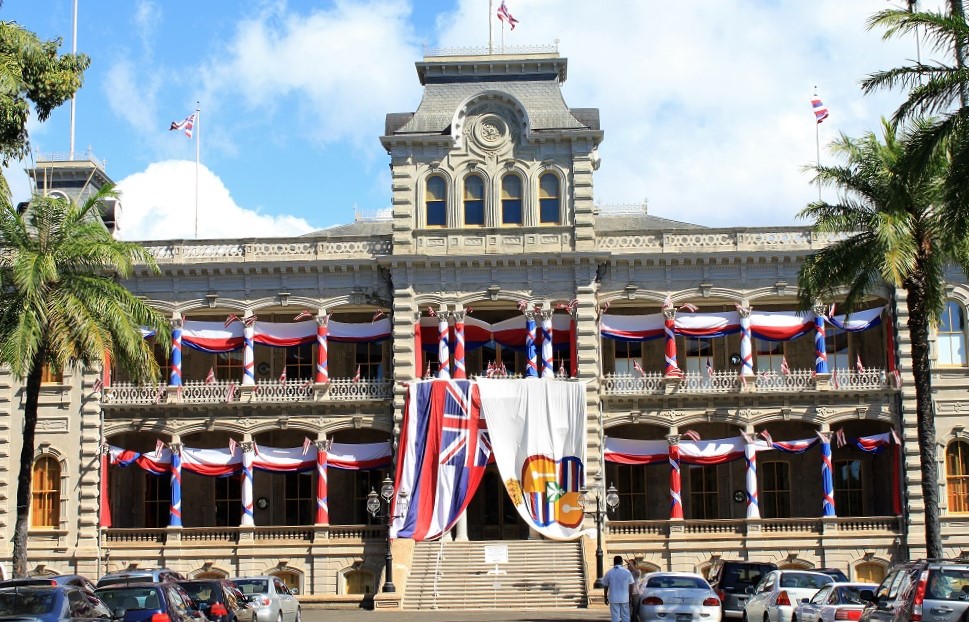 Just down the block, equally as interesting, and a story with lots of history worth learning about.  Make sure to visit the Iolani Palace as well and learn more about History of the Hawaiian people and Hawaii royalty.

This royal palace became the last stand for the Hawaiian Monarchy in 1893, before the overthrow from the US government and became the end of an era.  Today the palace preserves the treasures and the legacy of Hawaii's history.

---
Chinatown Honolulu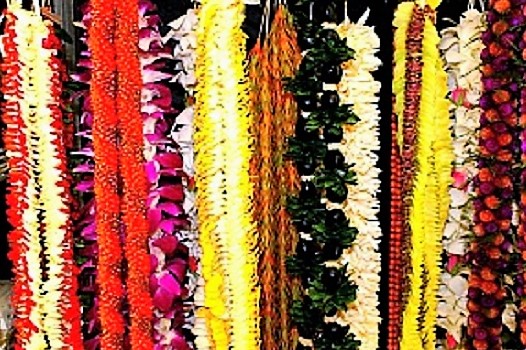 Just a few blocks away is Honolulu's Downtown Chinatown.  It's full of character, charm, and lot's of great finds.  Grab a bite to eat, check out the shops and art galleries, and don't forget to pick up a fresh lei from one of the popular lei stands!

Stick around for the evening and watch the nightlife transform the area as the clubs and bars open up!
Aloha & Enjoy!

Subscribe to receive Best of Oahu updates on events, updates, and new articles.  It's the closest way to paradise while you are away...
We will never sell or spam your information, and we'll respect your email privacy.