Best Kapahulu Restaurants
Kapahulu Avenue is an iconic strip that bridges Waikiki to the H-1 Highway with some great Kapahulu restaurants along the way.  And it just happened to become a mecca of incredible eats that includes some of the best Hawaiian Poke from Ono Seafood, crazy delicious Portuguese hot malasadas from Leonard's Bakery, Staple Hawaiian Plate Lunch from Rainbow's Drive Inn, and many more great Oahu restaurants along the way.
---
Most Popular Kapahulu Restaurants on the Strip
Kapahulu Restaurants are where locals and tourists meet to taste some of the best of the best eats on the island.  Along with a great selection of restaurants, you will also find a few neat antique and specialty shops along this street, like Bailey's Antique & Aloha Shirts.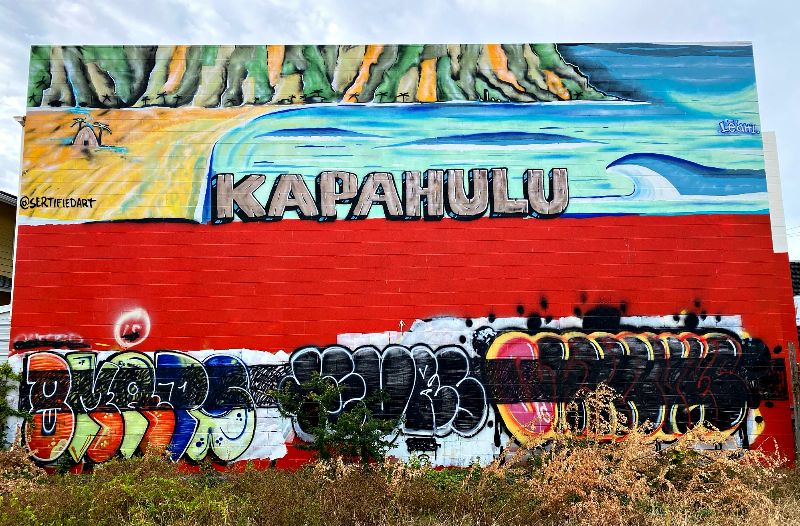 While Kapahulu Avenue connects Waikiki near the Honolulu Zoo, a majority of the Kapahulu restaurants and shops actually reside in Kaimuki.  And while these good eats are close in proximity to each other, a majority of these Oahu restaurants sit by them selves, so keep your eyes peeled when driving the strip.

---
1. Side Street Inn -$$
The Side Street Inn is another great Waikiki restaurant to be discovered on Kapahululu Ave!  This is a very popular restaurant with the local crowd.  I would describe the menu as Chinese-based with American and Hawaiian influences and flavors.

The menu is extensive with great choices, large portions, and savory flavors to look forward too.  It is popular for large groups who would like to dine family-style.
Consider ordering the delicious crispy pan fried pork chops (enough to serve a table of six), the guava-glazed Pulehu short ribs, their "da signature" fried rice, and a nice side of Ahi Poke.  Needless to say a few dishes go a long way!

Side Street Inn is only open for dinner.  Although they have a lot of seating in the restaurant, they still can get packed quickly!  So be sure to make a reservation and/or come early!
3pm to 12am Daily
Location:  614 Kapahulu Avenue, Honolulu - Phone (808) 739-3939
Discover more at www.SideStreetInn.com
---
2. Uncle Bo's Pupu Bar & Grill - $$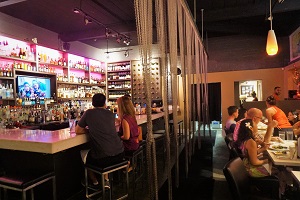 Kapahulu Restaurants are a hot spot for locals, and Uncle Bo's is definitely on that list!
With a rock star menu full of hit entrees such as Garlic Rib-Eye Steak, Slow Roasted Prime Rib, Misoyaki Sea Bass, and King Crab Legs, you know why the place is always packed.
You would never know it from the outside, but this Oahu restaurant that is located just outside Waikiki, is hip inside with a modern décor.

They have a signature bar area where you can enjoy some creative cocktails and ono appetizers…don't miss out on their generous Crispy Crab Cakes, Spicy Korean Style Wings, and Oysters Rockefeller. 

Open daily 10 am to 9 pm
Note:  New 2nd location in Haleiwa Town
559 Kapahulu Ave, Honolulu – Phone 808-735-8310  Reservations available
Learn more:  www.unclebosrestaurant.com
---
3. Tenkaippin - $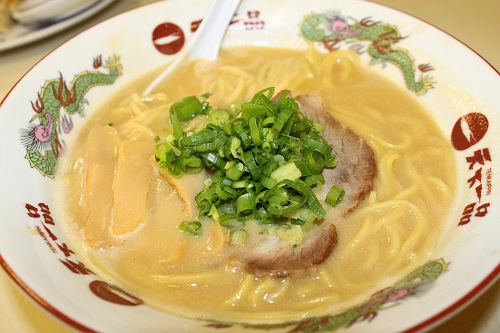 We call it ramen, but it's really a special type of Japanese noodles that are only made in Japan.  The broth flavors are savory, thick and intense!  Some of the broths take up to 10 hours to cook and fuse together. 
A friend turned me onto this popular Tenkaippin noodle house.  If you're on a budget and have a big appetite to fill, don't think twice and head over to Tenkaippin.

It is a great choice for ramen out of many of the Waikiki restaurants who serve these addictive Japanese noodles! Onolicious!

Open for lunch & dinner - 11am to 10pm+.
Check out more reviews for Tenkaippin
---
Hawaiian Plate Lunch - Kapahulu Avenue
Hawaiian Plate Lunch is a category in itself.  It's Hawaii's fast food version of a home cooked meal with an island touch.

The Hawaiian Plate lunch consists of 2 scoops of rice, a heaping scoop of macaroni salad and an entree that usually is some type of BBQ meat or other deep fried fish (most often Mahi-Mahi) or a combination of both.  Some of the best Hawaiian plate lunch can be found on Kapahulu Ave...
---
Cook like popular local chefs like Sam Choy and Roy Yamaguchi with these cook books
---
4. Zippy's Restaurant - $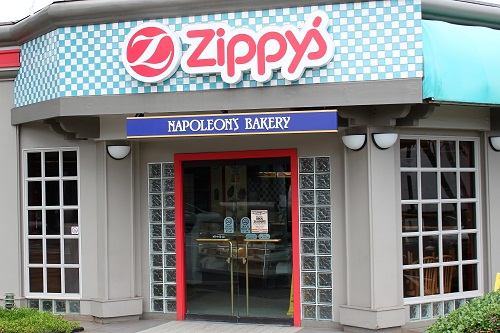 Zippy's is a very popular Hawaiian plate lunch chain restaurant on the island.  They are well known for their Chili & Rice Bowls, Fried Chicken Plate Lunch (my little girl's favorite), and Saimin Noodle Soup.
I must admit, that I have taken a special liking to the Hawaiian-style macaroni salad that accompanies the plate lunch meals.  Zippy's makes a signature version of it, making it one of my choices of Waikiki restaurants for a quick meal. 
Breakfast, Lunch & Dinner
See Oahu Zippy⁽s locations at Zippys.com

---
5. Rainbow's Drive-In – $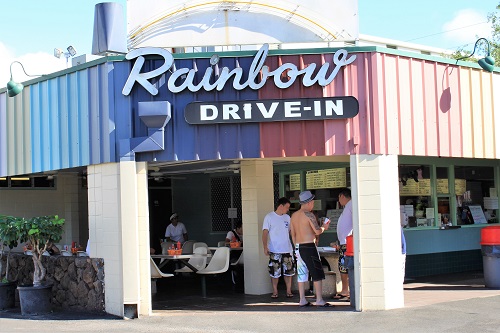 Want to know what former President Obama and many have in common?  Yup, they all consider Rainbow Drive-In a plate lunch favorite...well, along with many other locals who crowd the outdoor tables to eat their breakfast or lunch!
I remember when my Mom used to pick up some Rainbow Drive-In plate lunches, before heading off to the beach.  Selling at $3.00 a plate, that was still cheap back then.  Today they are double the price, but still worth every penny!
Arrive early in the morning for Rainbow's Fried Rice Plate (which is gone by 8 am), Loco Moco or the Barbecue Steak for lunch.  Their teriyaki beef sandwiches are among the best.  
Breakfast, Lunch & Dinner 7am to 9pm
Location:  3308 Kanaina St, Honolulu, HI - Phone (808) 737-0177

Check out more on Rainbow Drive In
---
6. L&L Barbeque Drive In - $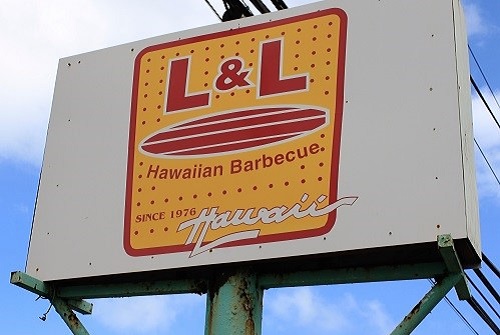 Definitely a favorite quick stop to grab a satisfying plate lunch!  I can never get enough of their signature barbecue chicken plate. 

At one point L&L Barbeque became so popular that they nicknamed this place "Long Line BBQ".  They have expanded quite a bit over the past decade, and are easy to get in and out of.
The old Waikiki location on Kapahulu has moved up closer to the freeway, now located at
3133 Waialae Ave. 

Breakfast, Lunch & Dinner
See Oahu L&L locations at HawaiianBarbecue.com
---
Best Hawaiian Poke


Some of the best poke on the island is on the Kapahulu strip, which is just outside Waikiki!  Discover Ono Seafood that is truly ono and a must try!  From delicious ahi poke creations to signature plate lunches, they have it all!
Review more on the best Hawaiian Poke spots that includes Fresh Catch and #1 Ono Seafood on Kapahulu Ave.
---
Sweet Treats on Kapahulu Ave
Welcome Shimazo Shave Ice to Kapahulu Ave! The ever growing popular Hawaiian shave ice shop in Kalihi, just established its presence in Hawaii's Favorite Kitchen (located at 3111 Castle Ave, Honolulu).
This is a big treat to Waikiki and surrounding community. If you are unfamiliar with Shimazo's incredible creations...this is a must stop!
---
7. Leonard's Bakery – $
Leonard's Bakery has been famous for decades within the local community for their fresh, hot Malasadas - a type of Portuguese donuts. 
I have enjoyed these super ono treats since my childhood, and today more and more visitors find their way to Leonard's Bakery to sink their teeth into these warm pieces of heaven! 

Plain malasadas have always held their own, but now there are some yummy fillings of island flavors such as haupia (coconut), mango, guava, lilikoi (passion fruit) that are worth indulging in!   Forget your diet...you can always start tomorrow, yeah?
5:30am to 10pm Daily
Location:  933 Kapahulu, Honolulu, HI - Phone (808) 737-5591
---
8. Waiola Shave Ice – $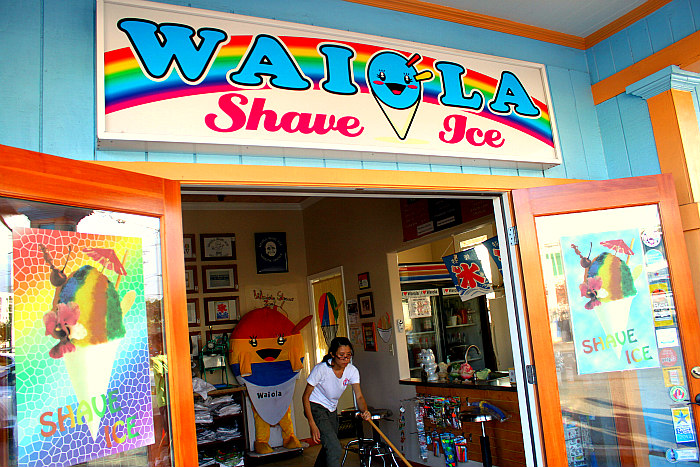 No need to drive 1 hour to the North Shore for a Matsumoto Shave Ice, when you can enjoy the island  treat right here in Waikiki.
Hawaiian shave ice sounds simple to make - just shave the ice, pour it into a cup, and coat it with sweet flavored syrup right? Anybody can make it right? Wrong!
There is a cult following that will swear Waiola shave ice is bewitching and is simply the best on Oahu!  Try some exotic tropical flavors that you are unfamiliar with…and always request a scoop of vanilla ice cream at the bottom of your cone to make it complete! 
7:30am to 6pm, except open 10am on Sunday
Location:  3113 Mokihana St, Honolulu, HI (across from Safeway, off Kapahulu St)
Phone (808) 735-8886
Check out more Waiola Shave Ice
---
Honolulu Food Tour - Eat Like a Local!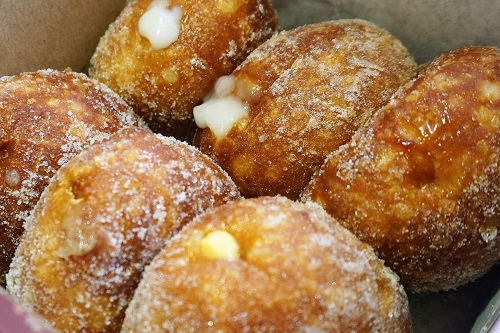 Spend 2.5 hours touring hole-in-the-wall eateries located just outside Waikiki.  You will be visiting some of Hawaii's gems, learning the culinary history, and the exploring the cultures that make up our island through tasting local favorites like Spam Musubi, Ube Pancakes, Malasadas, and island plate lunch hits!

This is a small-group tour, to help keep it personalized, so make sure to sign up early if interested.

Book Aloha Food Plate Tour Now!

Aloha & Enjoy!

Subscribe to receive Best of Oahu updates on events, updates, and new articles.  It's the closest way to paradise while you are away...
We will never sell or spam your information, and we'll respect your email privacy.