Waikiki Walls - Popular for Wave Enthusiast
Head to Waikiki Walls at the beginning of Queens Beach, at the south end of Waikiki towards Diamond Head, and watch or jump off yourself into the surf below.  Boogie boarders and bodysurfers love the playful surf that slams into this seawall, while others jump off the wall into the sea for a short thrill, sometimes throwing their body boards first and jumping after it, and then ride it back to the beach just to do it all over again.  Walk to the end of the wall and catch a panoramic view of Waikiki Beach and the skyline of Oahu hotels.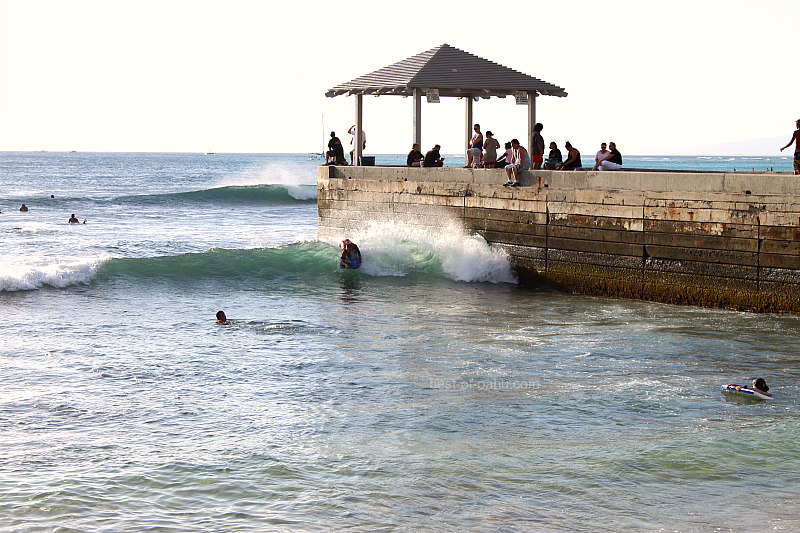 Waikiki Walls, also known as "Walls" is a popular surf spot in town that caters to the local kids and visitors, both looking for a fun boogie boarding experience in the consistent, playful waves.
Located at the beginning of Queens Beach, you will find this Oahu surf spot at the end of a wall-like pier that you can walk on, and checkout the beach and surf action as well as views of the long stretch of all the Waikiki beaches and skyline.
You're bound to get splashed if you walk out to the gazebo at the end of the wall, when there's a high south swell surf advisory in effect, and waves smash onto the pier and explode in all directions.

---
Waikiki Walls Surfing Action
---
Waikiki Walls is a special place on Oahu where many local kids grow up learning how to paddle out to the surf lineup, dip below oncoming waves, and ride the playful surf back to shore.

Beginners tend to stay on the left side of the wall, where you don't need to paddle out too far, or worry about taking someone else's wave.  Waves form at the end of the solid wall and pick up all those waiting in its path.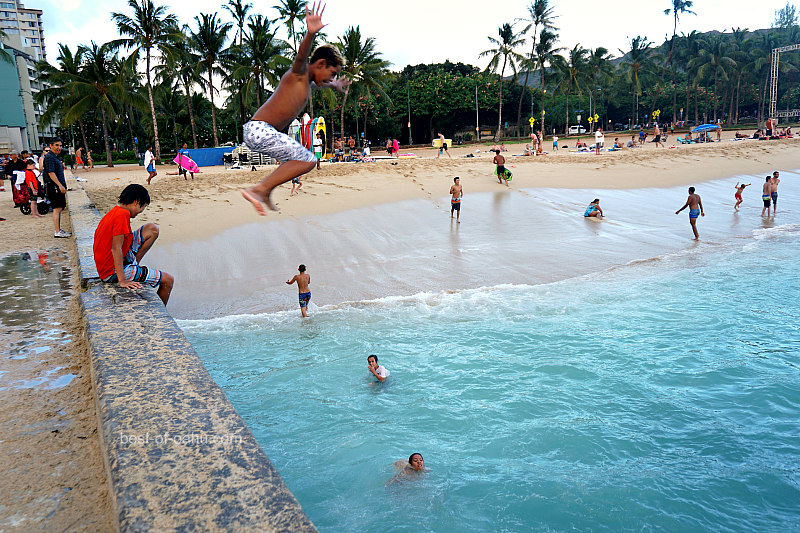 It's not uncommon to see kids jumping off the wall and splashing back into the water.  It is not permitted, as clearly posted signs say "No Jumping"... but even I've had my share of bombs into the water.  And while I cannot advise this activity, make sure not to jump during low tide, or when there are people swimming or body boarding below.  Diving head first is an absolute no-no.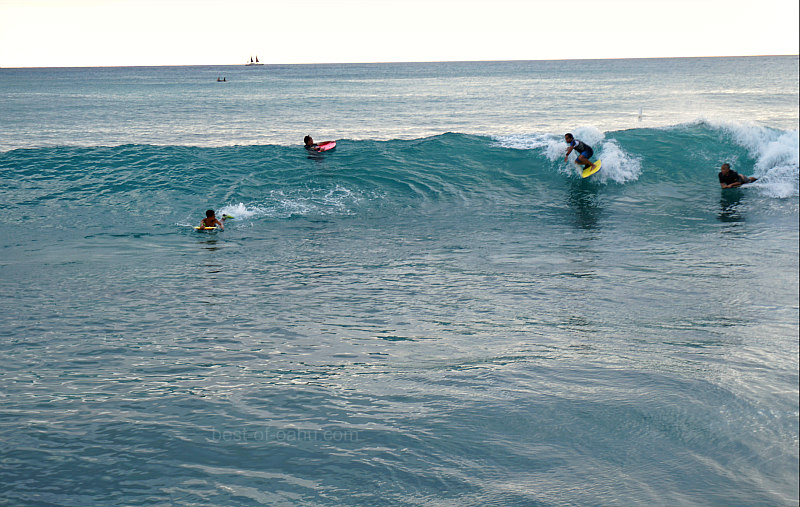 The right side of Waikiki Walls is called the Boneyard.  Appropriately named as this area is littered with sharp reef that surfaces during low tide, resembling scattered bones.
This doesn't stop the local pros from riding their body boards into this dangerously shallow area, performing tricks along the way, and managing to bailout before the waves slam into the Kuhio Beach-Pool seawall.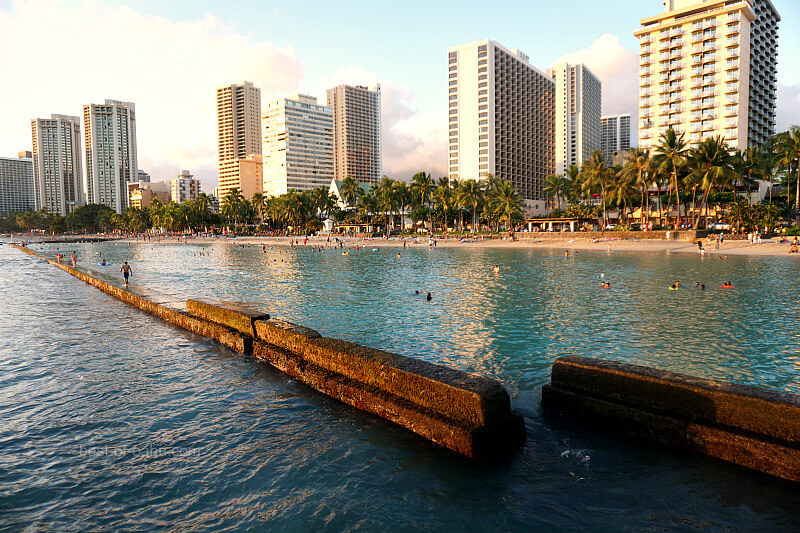 The pros usually line up further out on the right hand side where the surf breaks.  The waves tend to be much larger and offer much longer rides.
Surfers are competitive in this area, and doesn't give beginners much chance to catch any waves on this side.  I recommend sticking to the left side if you're starting out and just looking for some fun rides.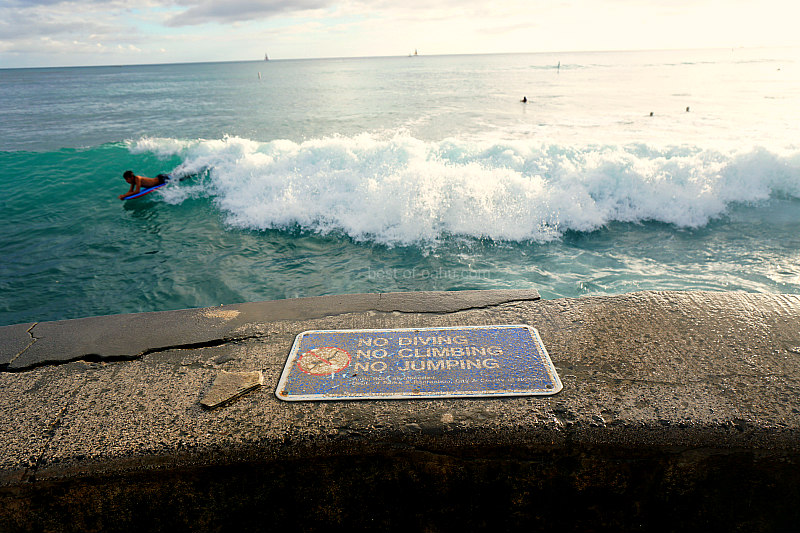 I myself have countless memories bodysurfing and boogie boarding sessions at Waikiki Walls during my childhood.  On some days the surf is flat with no hopes of catching anything that rolls through, but most days are promising with some playful, consistent waves rolling through.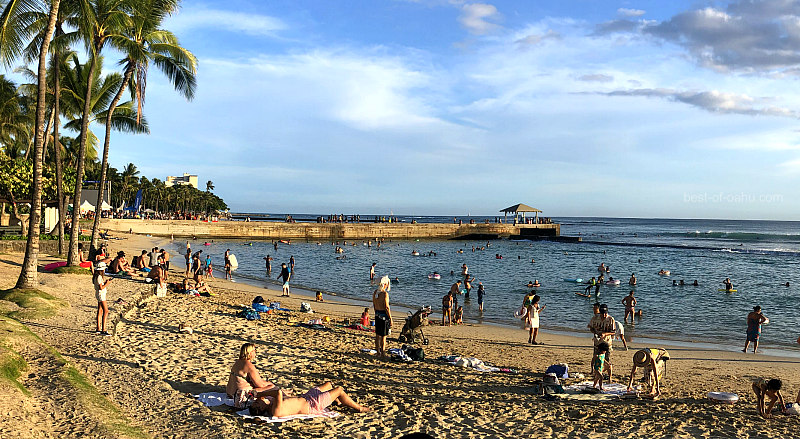 Larger swells arrive on the south side during the summer months.  Outside sets can get as large as 10 feet plus in the back with 20 foot faces in front.
These waves break a quarter to a half mile out to sea, and are very dangerous to paddle out to without experience and the right equipment.  I've ridden my share of these waves that seem like endless rides at the time and certainly made for some of my best memories surfing at Waikiki Walls!
---
Watch a Sunset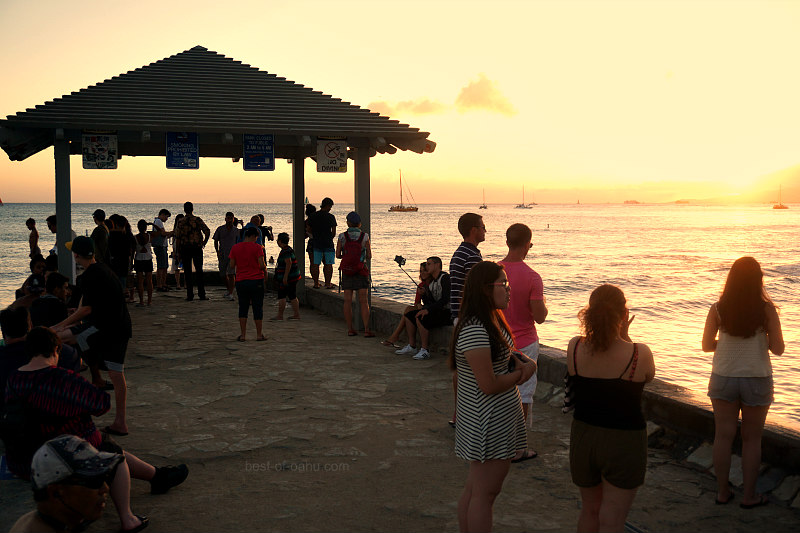 The picture says it all...!  The gazebo at the end of the wall is great spot to catch a perfect Hawaiian sunset.  Don't forget your camera!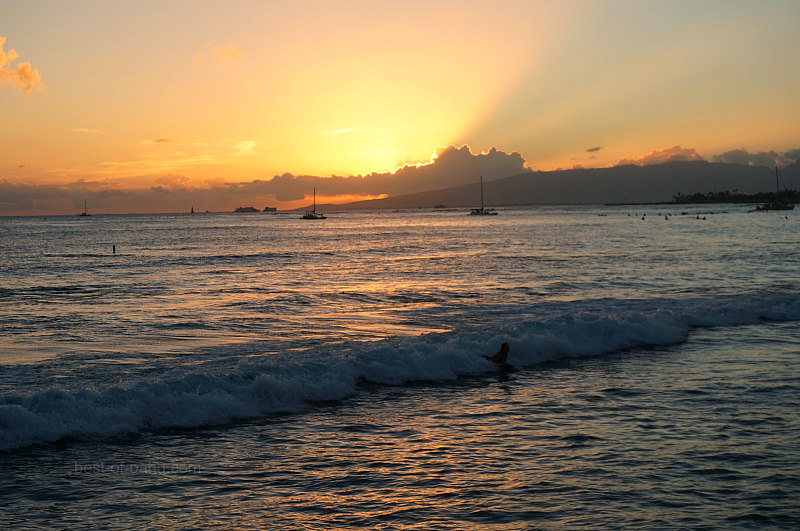 ---
Body Boarding Equipment
---
You don't need much to have fun catching waves at Waikiki Walls, but it will be a lot more fun if you have the right equipment.
Boogie boards or body boards keep you afloat and are easy to get.  Bring your own, or they are cheap to rent nearby.  Surf shops and local department stores sell them from $25 to $350, depending on the quality you want.
You can get a nice board for somewhere in-between.  Make sure your board comes with a good leash, so you don't become easily separated from it in the surf.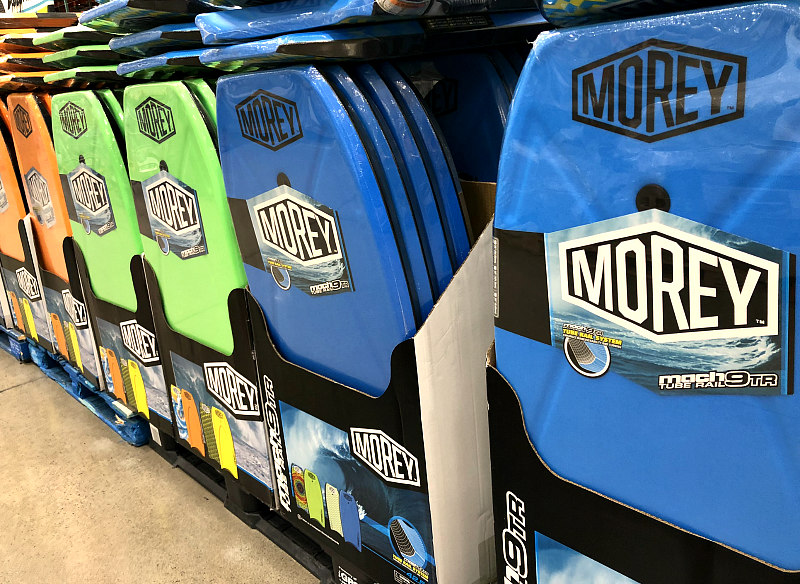 Costco Boogie Boards
Swim fins are another tool that I highly recommend investing in.  Not only do they help protect your feet from the reef, but can deliver more than half your swimming power which you will need to help propel yourself onto a wave.
They are relativity cheap and fun to swim around with in the ocean.  They are also recommended for bodysurfing as well…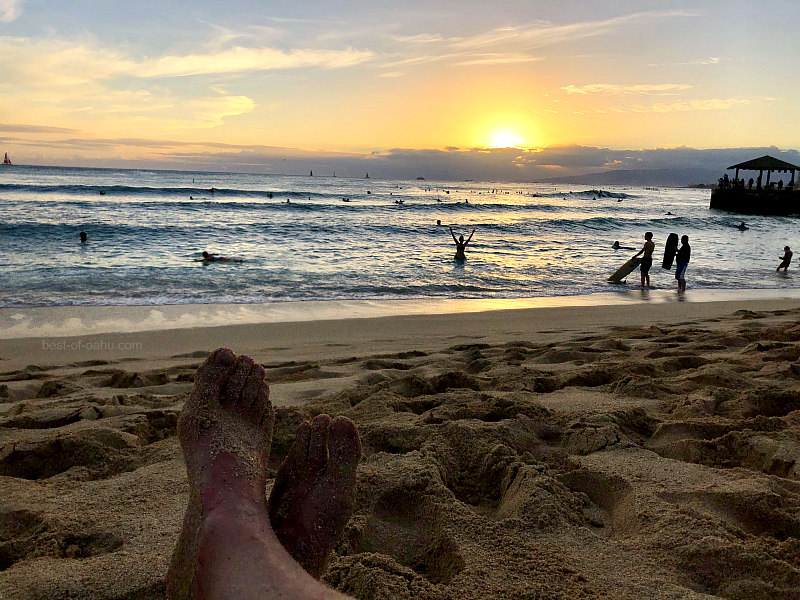 Watch the waves – walk to the end of the wall and observe the waves for 10 to 15 minutes.  You'll gather a better sense of how big the surf is before entering, and where to position yourself for the waves.  Watch others in the water and the efforts they are taking to catch the waves.
Life Guard – meet the local life guard and ask him for tips for entering the water and avoiding trouble.
Beach Gear – do not bring valuables to the beach if someone in your party is not there to keep an eye on it.  Unfortunately beach theft happen from time to time.  They are looking for easy backpacks, handbags, cell phones, and other valuables to quickly snatch from just lying on top of your beach towel.  As a deterrent, I learned to not flash my valuables on the beach, and would literally dig a hole in the sand to lay my bag into, before covering it back up with my towel and tucking in the corners with sand so it doesn't easily fly away when it gets windy.
When in doubt don't go out – do not go out into the water if you are not a good swimmer and/or the waves look too big.  And don't let the boogie board give you a false sense of security…
Surf jersey and sun screen – wear a shirt in the water and protect your back from getting sunburnt, and your belly from rubbing on the board.  Waterproof and reef-safe sunscreen is highly recommended
Surfing protocol – make sure you are aware of people in front of you, and avoid hitting them with your board.  If you manage to paddle out to the bigger waves on the right hand side, respect others who are on the waves first, and elect not to take it or interfere with the other riders.
Surf Report - Checkout the surf report showing the height of waves on each side of the island.
---
Other Oahu Body Boarding Spots
---
There are a few spots around the island that are known for shore-breaking waves that are ideal for bodysurfing and body boarding.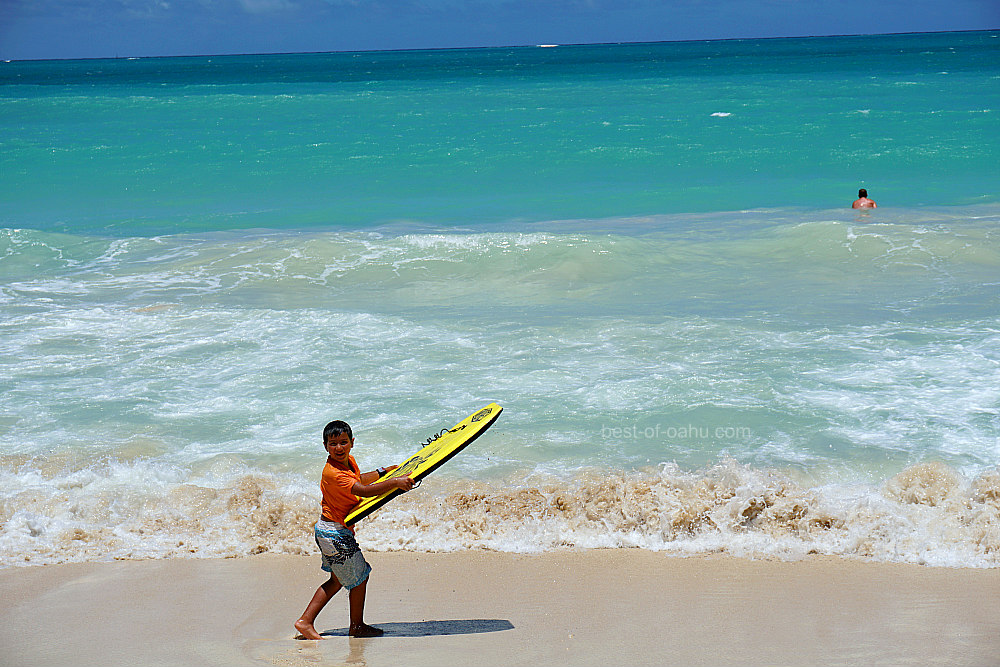 Waimanalo Bay
Waimanalo Bay and beautiful Kailua Beach on the Windward side offer smaller waves to play in.  Sandy Beach and stunning Makapu'u Beach on the south side of the island usually produces larger and stronger waves for the experienced surfers. 

Pounders in Laia and Waimea Bay on the North Shore can also produce large shore-break waves during winter swells hitting this side of the island.  Smaller waves make an appearance in the summer, but it could also be flat with no ridable waves at all.

---
Waikiki Walls Map
---
---
In the Area
---
Honolulu Zoo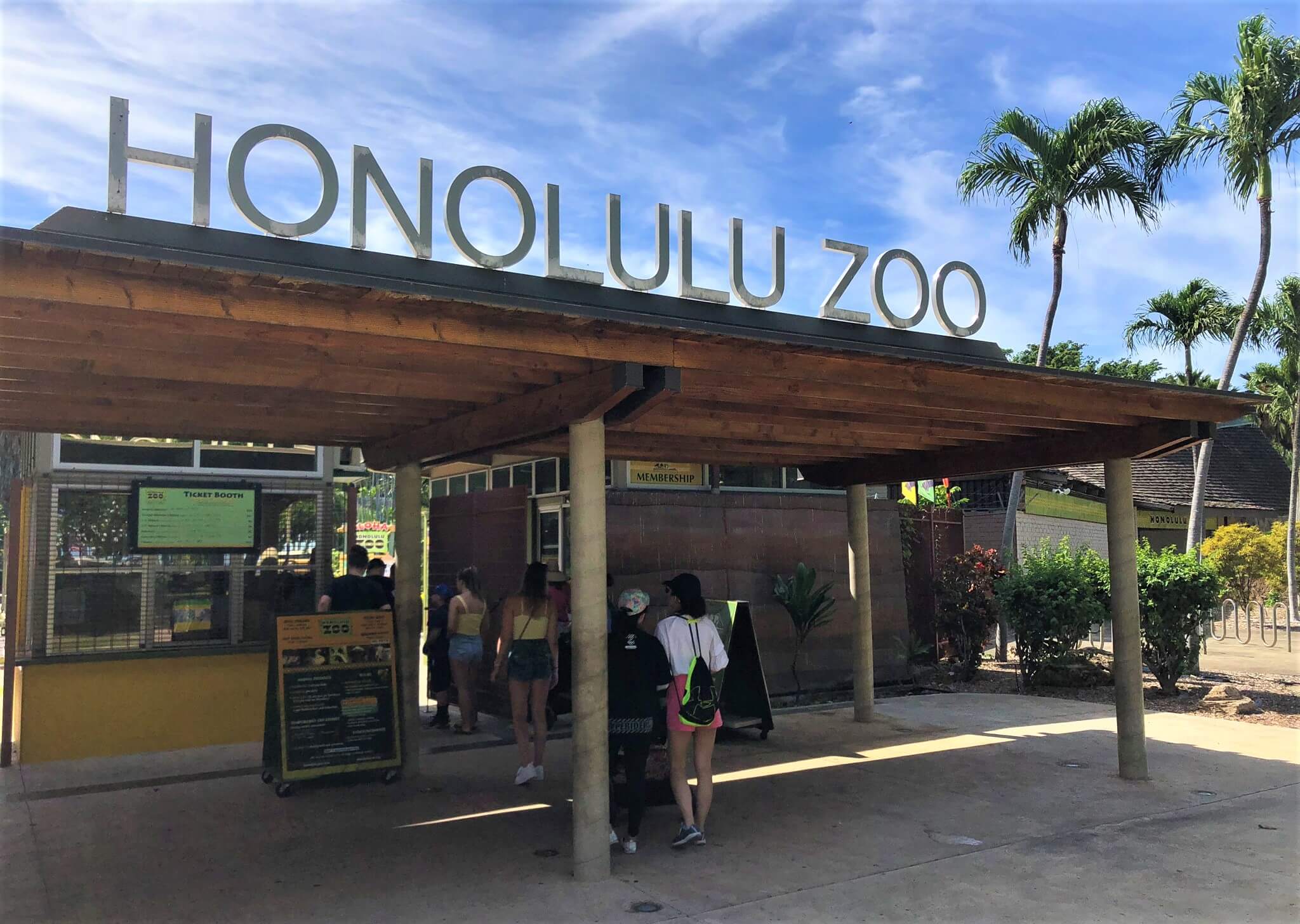 Across the street in Kapiolani Park, you will discover the Honolulu Zoo.  This Waikiki Zoo Exhibits include a Tropical Forest, African Savanna, Bird Sanctuary, Pacific Islands exhibit, and a Keiki Zoo.
---
Discovering Waikiki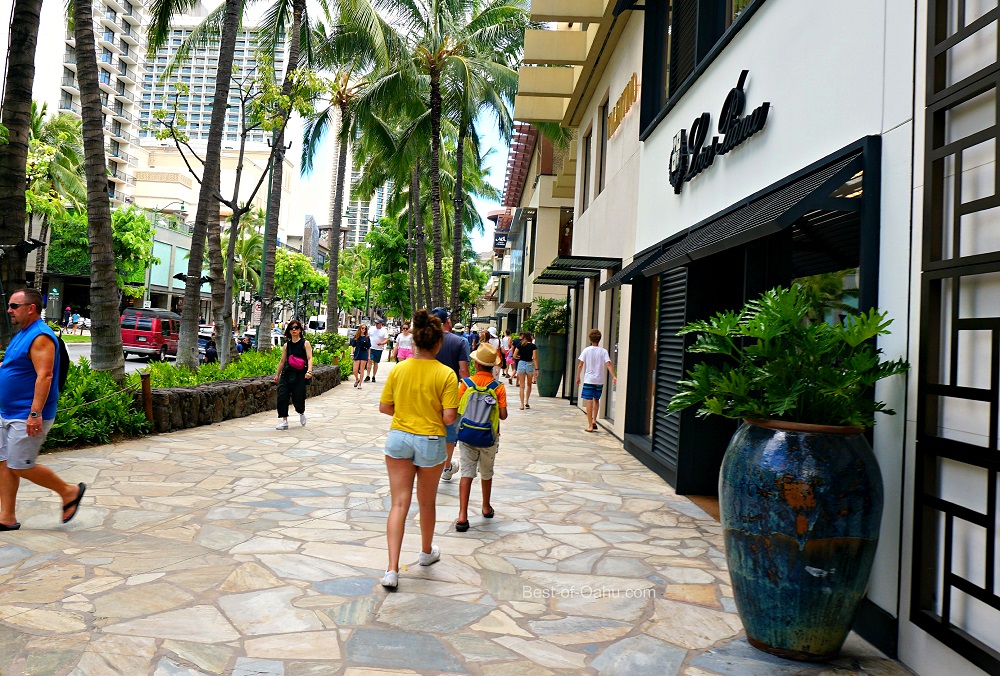 Discover more what Waikiki has to offer in between 150 hotels, and well over 1000 restaurants.  There are over 70,000 tourists who visit this city daily, and explore all its fun, beautiful beaches, famous spots, endless shopping, mouthwatering food scene, and explosive nightlife!

---
Return to Best of Oahu Home Page
Aloha & Enjoy!

Subscribe to receive Best of Oahu updates on events, updates, and new articles.  It's the closest way to paradise while you are away...
We will never sell or spam your information, and we'll respect your email privacy.