Best Things to do at Dole Plantation
The Dole Plantation is the first North Shore attraction that you will pass on your way to old-town Haleiwa. It's a great stop to not only get a taste of the popular Dole Pineapple Whip and explore the great Pineapple Maze, but also an opportunity to jump on the Pineapple Express Train and take a quick 2-mile tour around the property, learning how Dole and his pineapples played a big part of Oahu's history.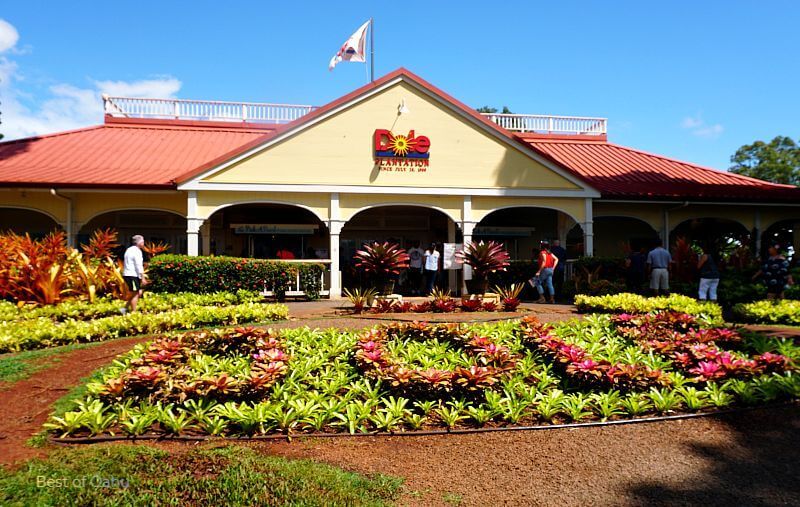 If you are looking for things to do in Oahu, then you must visit Dole Plantation on the way to the old town Haleiwa.
Starting from a humble beginnings of a small fruit stand back in 1950, the attraction now offers a full-on 'pineapple experience' that also boasts a train ride and the largest maze in the world.
Opening back in 1989, this historic site is part farm, part museum, and park theme park and receives thousands of visitors every year.  If you have spare time, it is well worth checking out before heading off to other North Shore attractions.
---
Dole Plantation History
---
The Dole Plantation's roots go back to 1899 when James Dole, a young man from Massachusetts, relocated to Honolulu with his life savings.
Soon after his arrival on Oahu, he bought a 64-acre homestead within its central plains area. After experimenting with various crops, he decided to focus on growing pineapples.
A savvy entrepreneur, his business soon became very successful due to attracting high financial backing, investing in state-of-the-art machinery to harvest his crops, and launching the first consumer magazine advertising campaign in America.

Crucially, he was also able to ship his pineapples all over the world, thanks to the introduction of the trans-Atlantic aviation industry.
In 1950, Dole set up a small fruit stand within the plantation to give everyone on the island the opportunity to enjoy the sweet, delicious fruit.
Dole died in 1958 at the age of 80. However, his legacy lived on, and the company went from strength to strength.
In 1989, a plantation-style home was constructed to be a living museum that celebrated pineapples and highlighted James Dole's work. It is now one of Oahu's leading tourist attractions.
---
Dole Plantation Activities
---
The plantation is open for visitors every day from 9:30 am to 5:00 pm with free admission.
Clearly, the main attraction at the Dole Plantation is pineapples.
Visitors can take a tour of its enchanting gardens and fields while learning about its rich and successful history.

They can also take a fabulous train ride, have fun trying not to get lost, do a little shopping, enjoy a nice meal, and indulge in one of their famous Pineapple Whip ice cream treats.
Below is a brief overview of some of the Dole Plantation Tours that they offer, as well as other fun things to do.
---
Pineapple Express Train Tour
---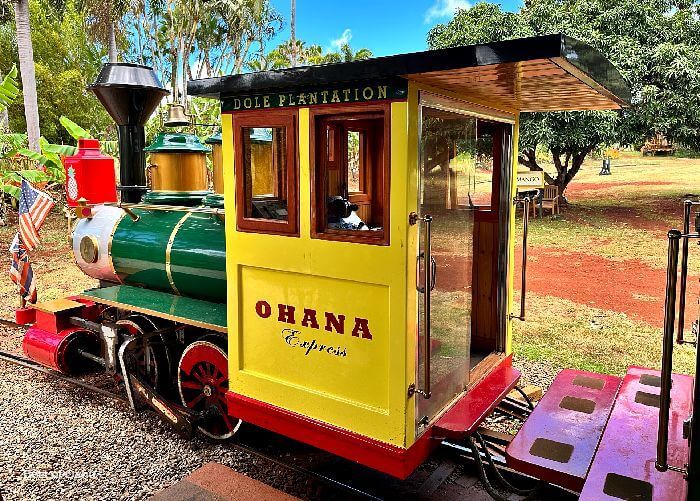 Dole Plantation Train - Ohana Express
One of the most popular activities at the Dole Plantation is the Pineapple Express Train Tour.
The train ride not only a beautiful ride around the property, but narrated along the way to what you are viewing, and the history of the property.
This 20 minute family-friendly ride is a great way to explore the property.  Taking you on a vintage-style train journey around the plantation, you will get to see how pineapples are grown, as well as a range of other crops like starfruit, bananas, and sugarcane are grown.
Your guide will also relay the plantation's fascinating history as you take in some of the North Shore's breathtaking scenery.  At the end of the journey, you will also get to enjoy a delicious slice of pineapple.

Tickets can be purchased when you arrive at the plantation at the ticket booth. At the time of writing, ticket prices are $13 for adults and $11 for children between the ages of 4 - 12. Children under the age of 4 can ride for free.
Overall there are four different vintage trains in operation - Lady Liberty, Pineapple Express, Aloha Express, and Ohana Express.

---
Dole Plantation Garden Tours
---
Overall there are eight different botanical gardens at the Dole Plantation, all of which are well worth viewing.
And there is a variety of plants with beautiful views in each garden. Many of these gardens feature fruits and vegetables that are used to make delicious meals and treats you can enjoy at the plantation. This includes tropical fruits, coffee, and cacao pods.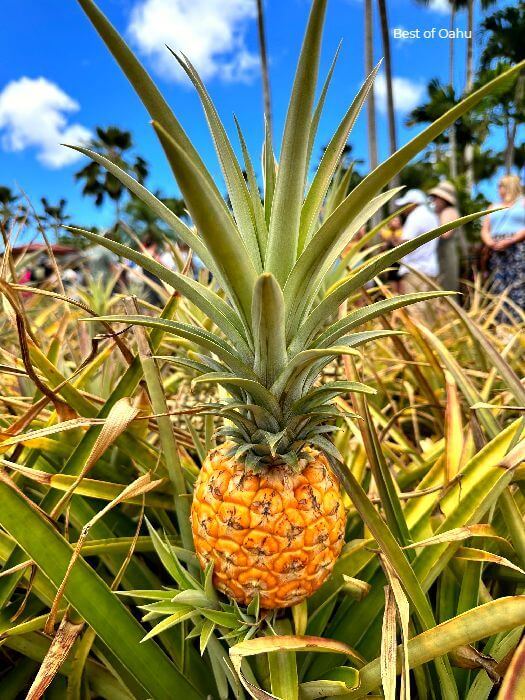 Dole Plantation Pineapple Fields
You can also revel in the beauty and scent of flower species like pikake, plumeria, and pua kenikeni, which are used to make colorful leis.

Like with the train ride, tickets can be purchased at the ticket booth on-site when you visit the Dole Plantation.  At the time of writing, ticket prices are $7.75 for adults and $7 for children between the age of 4 - 12. Again, children under the age of 4 do not need to pay.
---
Pineapple Garden Maze
---
Another popular North Shore activity on the grounds is the Pineapple Garden Maze.
Declared in 2008 as the world's largest maze, by The Guinness Book of World Records, this attraction is loved by adults and children alike.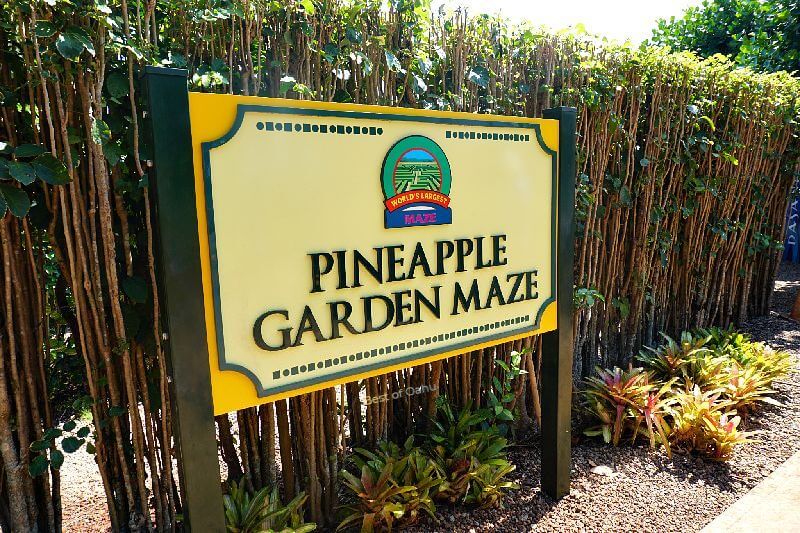 Stretching over three acres, it features over 14,000 brilliantly colored Hawaiian plants and includes almost 2.5 miles of paths.

As you make your way through the maze, be sure to look for directional clues, as well as eight secret stations.
If you feel up for a challenge, you could even download their free app for your Android or iPhone, which tracks your time and automatically registers when you have found a new maze station.
Should you happen to complete the maze in record time, you will even get the privilege of putting your name on a special sign located at the main entrance.
The cost of tickets for adults is $8.75, and $6.75 for children between the ages of 4 - 12. Children under the age of 4 can enter for free.

Sign up for daytrip tour to the North Shore that includes exploring the grounds of the Dole Plantation and getting a taste of the their home grown sweet pineapple.
This tour includes additional stops in old town Haleiwa, a coffee farm, popular beaches, food trucks, and more.  Checkout more details...
---
Plantation Grille
---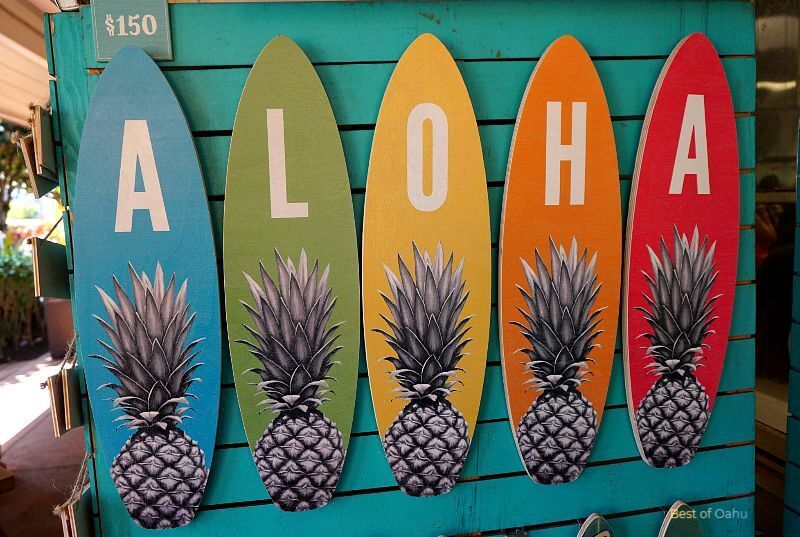 If you get a little hungry while at the Dole Plantation, be sure to check out their on-site restaurant called the Plantation Grille.
Offering a tasty menu of island plate lunch favorites like teriyaki chicken plate, loco moco, and kalua pork plate, the restaurant is known for plating up excellent cheeseburgers and hot dogs too.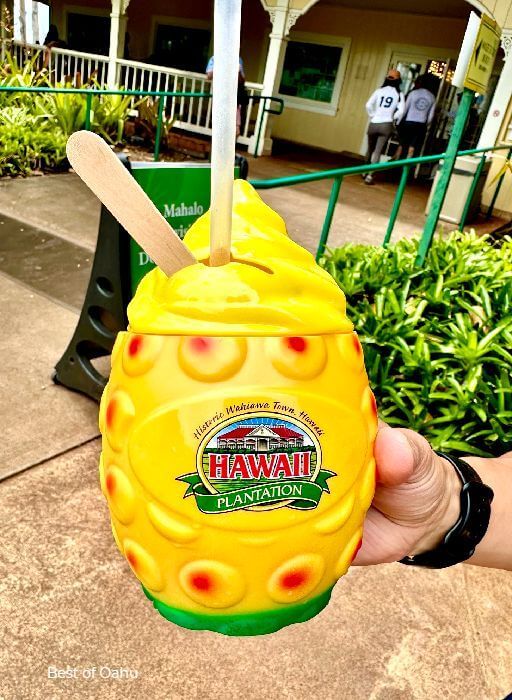 Dole Plantation Pineapple Whip in Souvenir Container
Be sure to try their legendary Pineapple Whip, a mouthwatering soft-serve ice cream that is guaranteed to quench your thirst and cool you down from the hot tropical sun.
---
Shopping at the Plantation
---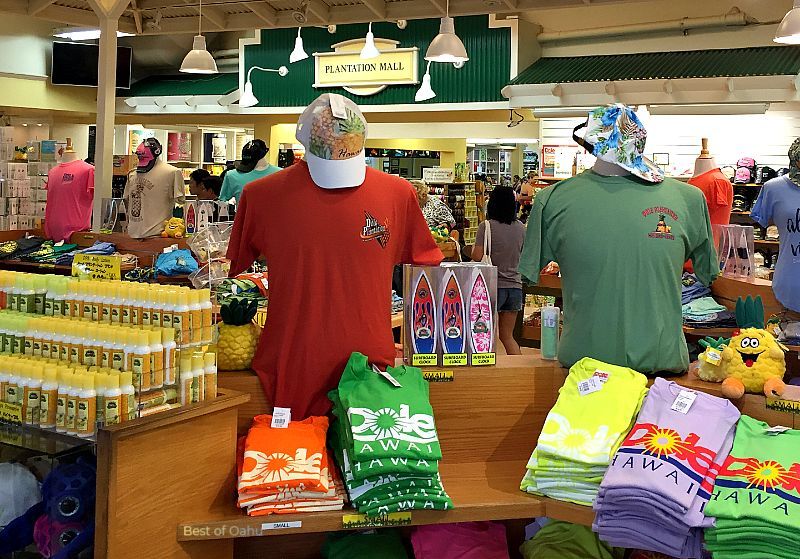 At the Dole Plantation, you will also find a quaint country store that sells a wide range of clothing, food, and other pineapple or Hawaiian-themed products.
This includes Waialua's signature single-estate chocolate which is local and absolutely delicious.
Take time to check out the Dole merchandising, which features a wide range of personal care items, candles, bags, and lots more.  And of course, you can buy freshly grown pineapples too.
---
More Plantation Fun
---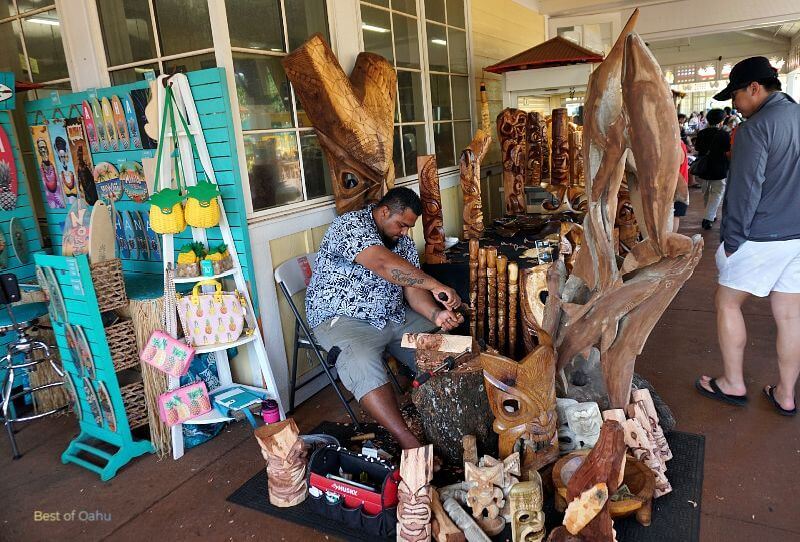 The Dole Plantation also offers some free activities like demonstrations for pineapple-cutting, chocolate-making, lots of cute selfie boards, and fun points of interest like a huge pineapple hut you can climb into.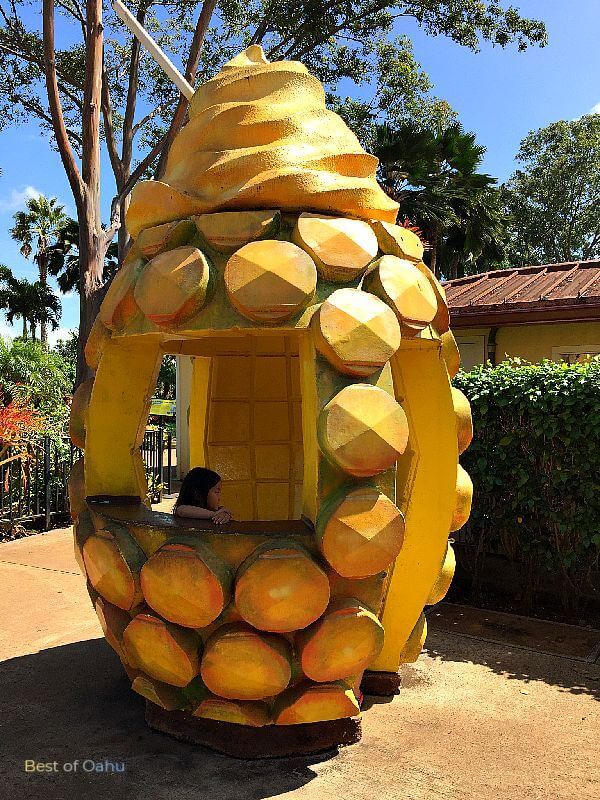 If you're lucky, you might catch some local entertainment or other activates & promotions taking place on this special North Shore attraction.  There is also a fish-feeding pond too, as well as several scenic spots for great photo opportunities.
---
Getting There
---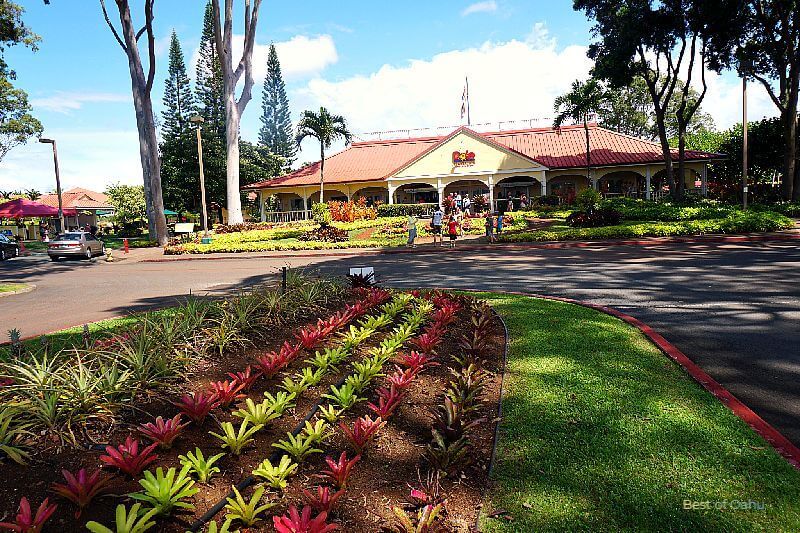 The Dole Plantation is located at 64-1550 Kamehameha Hwy, Wahiawa, HI 96786.  It is about a 10 minute drive from Haleiwa Town.
From Waikiki:  it is a pretty easy 40 minute journey to get there. All you need to do is join H-1 West, before transferring to H-2 North.
When traveling on the H-2 you should then take Exit 8 to Wahiawa, which will lead you onto the Kamehameha Highway (99).  From there, just look out for the signs to the attraction.
If you don't have a car, there is a direct city bus service available from Waikiki to the Dole Plantation.
Oahu Bus
From Waikiki, take the Oahu Bus #20 to the Ala Moana Center and transfer to Bus #52 that travels to the North Shore.
The Bus stops right outside of the Dole Plantation.
---
In the Area
---
Old Town Haleiwa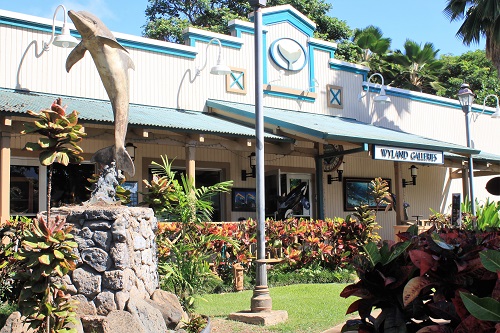 A trip to the rustic North Shore isn't complete until you pay visit to Old Town Haleiwa.  It's just about 10 minutes away from the Dole Plantation.

There is lots to see and do, including visiting a good handful of Hawaiian art galleries, ono restaurants, shrimp trucks, surf shops, boutique shops, and of course getting a scoop of Hawaiian shave ice.
Aloha & Enjoy!

Subscribe to receive Best of Oahu updates on events, updates, and new articles.  It's the closest way to paradise while you are away...
We will never sell or spam your information, and we'll respect your email privacy.