Waimanalo Bay Beach Park
Waimanalo Bay Beach Park & Recreation Area is a place rarely visited by tourists, which is mind boggling considering it is one of the best Oahu beaches that will leave you in awe of the fact that you had no idea it existed in Oahu.  Waimanalo Beach on a sunny day is a jaw-dropping, gorgeous stretch of turquoise blue waters and miles of some of the softest white sand your will toes will ever touch!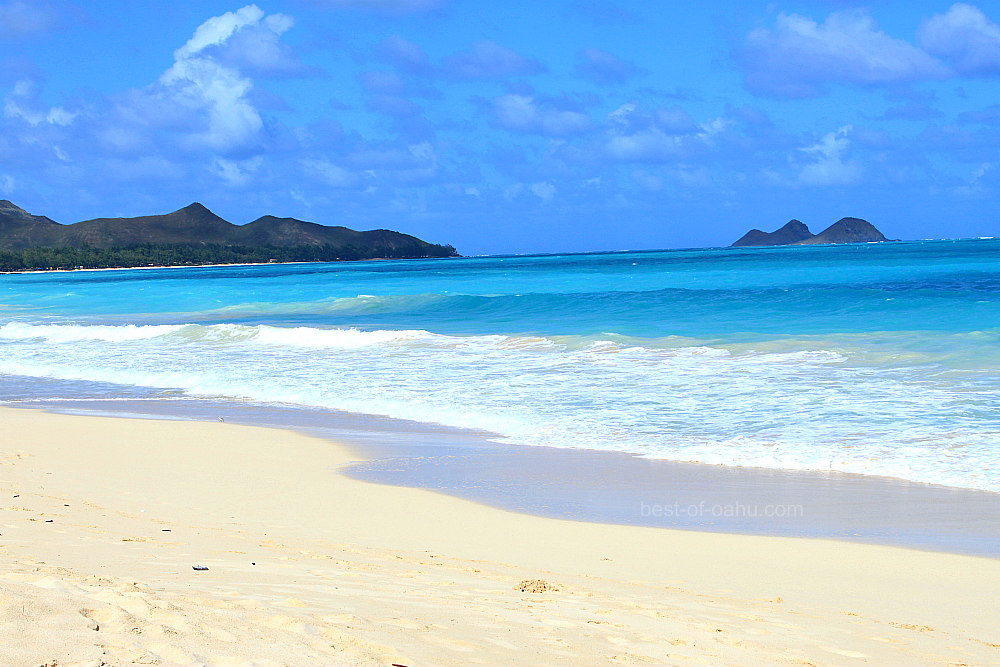 Prehistoric Oahu is what comes to mind when entering the Waimanalo Bay Beach Park.  Here are some footage of the surrounding area with kids playing in the surf. This was taken on a weekend when local families come out to enjoy the beach!

---
The Most Beautiful Bay on the Island
---
Not to be confused with the nearby Waimanalo Beach Park (which is also very beautiful), this countryside Oahu beach along with its northern neighbor, Bellows Beach Park, are some of Hawaii's undiscovered gems.  Together they make up over a 3 mile stretch of pristine beach front.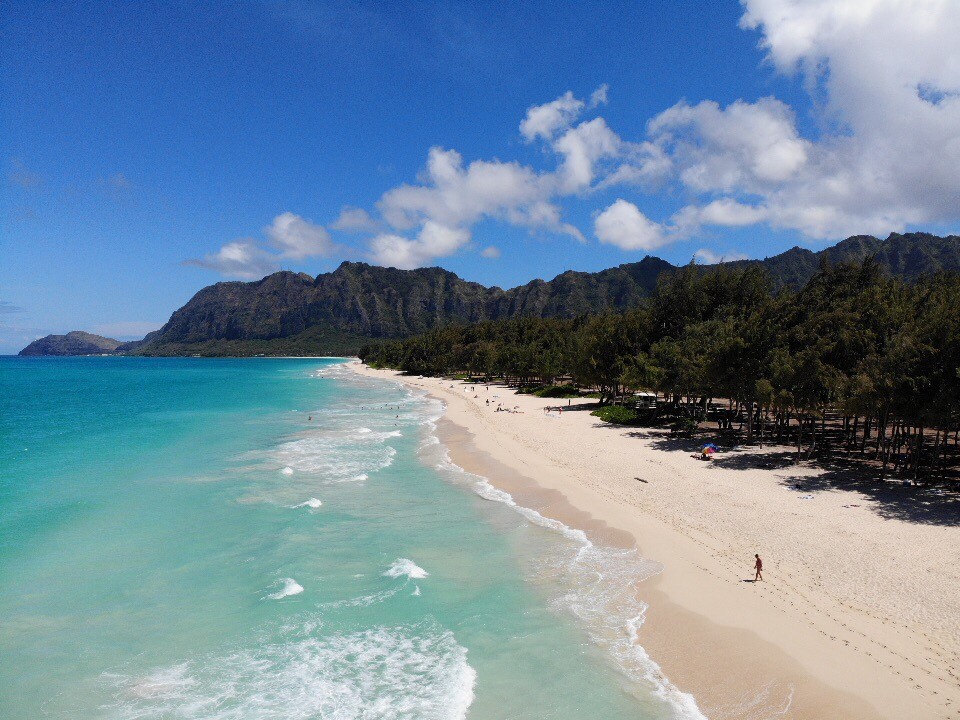 Lanikai Beach and Kailua Beach tend to get all the prestige, but quiet Waimanalo Bay shares the same magical windward (eastern) coast.  It's usually not crowded, and remains one of Oahu 's unspoiled beauties hardly ever discovered by tourists.

Waimanalo is located on the southeastern corner of Oahu, and commonly known as the Paniolo (rancher/cowboy) countryside.  And without knowing the beauty of its perfectly turquoise blue shoreline, you might pass right through the small town and never realize what you missed.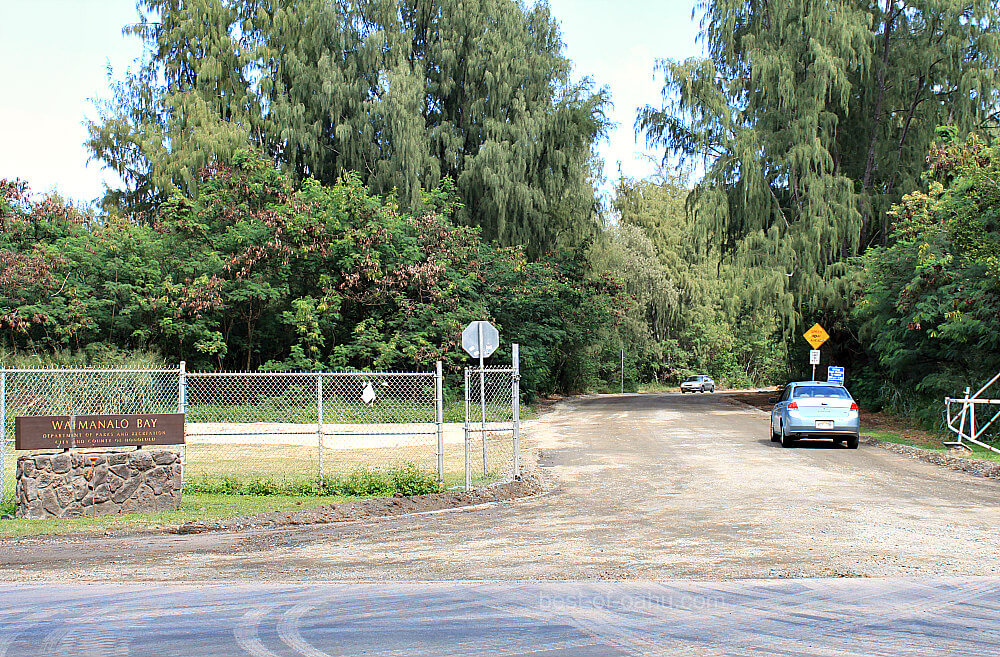 Make sure you slow down around the Polo Fields and keep your eyes peeled to the right.  You'll be looking for an opening road path to turn into with a small Waimanalo Bay Recreation Area sign.  
It might feel like you have tuned into the wrong area as you enter.  You will see lots of tall brush  along the roadsides, and an Ironwood forest (that has been locally named " Sherwood Forest ") that stands before you.  Stay the course, and park in either of the two parking lots available.
Grab your beach gear and walk 100 yards through the Ironwood trees.  You know you have reached your destination when your toes sink into the powdery sand, and you feel like you have entered heaven.

A DO NOT MISS! There is a good chance that you will have this magnificent beach to yourself if you go during the weekdays -- which will certainly up the "OMG, I've just landed on a secret secluded beach" factor!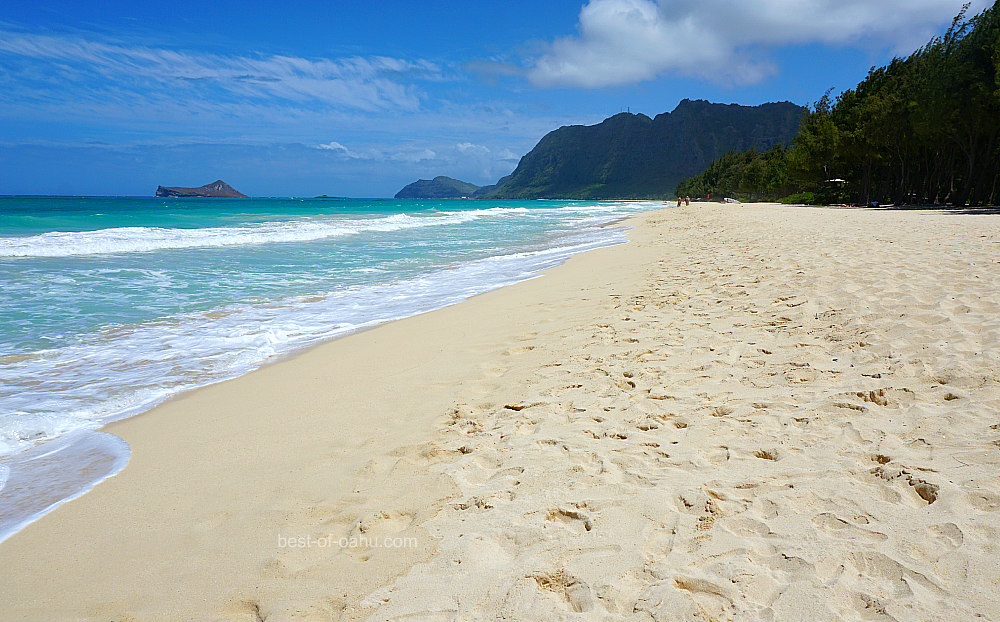 This is another one of my family's favorite Oahu Beaches, with its unspoiled turquoise blue waters, miles of soft powdery sand, line of Ironwood trees, and an incredible backdrop view of the steep Ko'olau Mountains.

---
---
Body Surfing & Body Boarding
---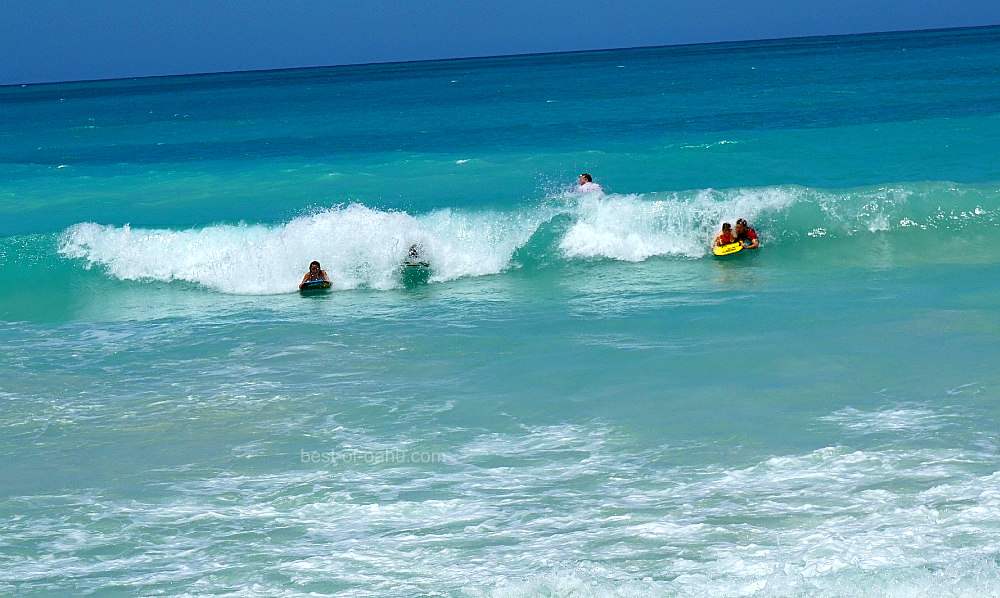 You can always count on Waimanalo Beach and Bellows Beach to produce small and playful shore breaking waves.  Unless the Oahu surf report is reporting the south easterly side flat, this can be a fun area to jump into the waves, and bodysurf or boogie board back to shore.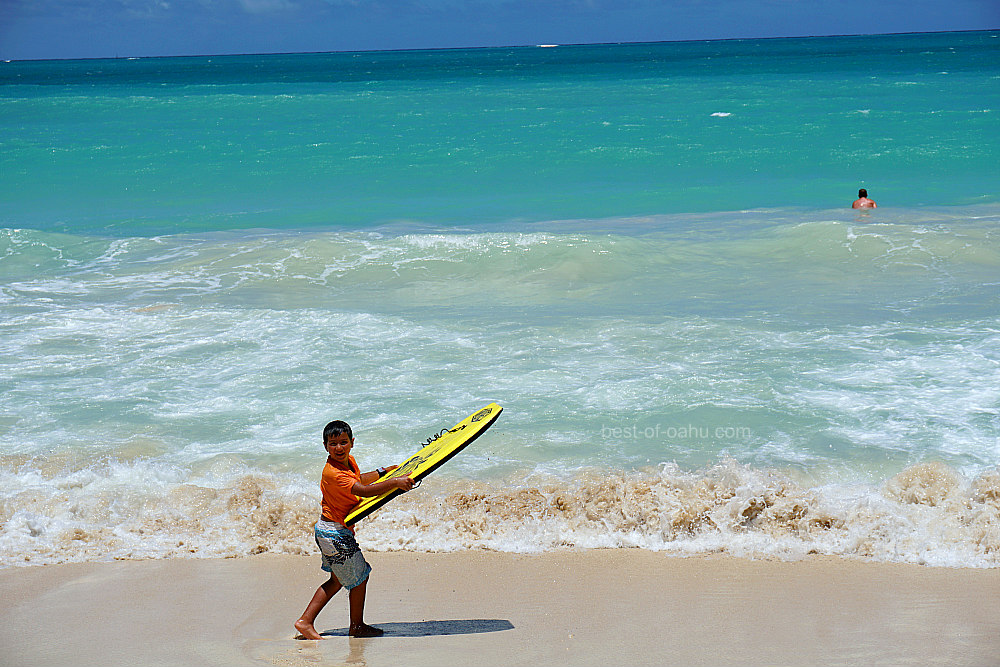 It's a perfect area for beginners, the keikis (kids) and anyone looking to play around in the friendly surf.  That being said…make sure you always attend to kids in the water, and do not go out if the surf appears to be too rough.

Countless times, as a kid, I would come out to either Waimanalo Bay Beach Park or Bellows Beach Park with my brother, in search of waves.  Typically when the surf wasn't looking so great around the island, these surf spots would keep us entertained for hours.

---
Portuguese Man-of-War
As its name so aptly alludes to, the Portuguese Man-of-War is no friend on the shore and in the water.  They are a form of jellyfish that travels with ocean currents, and tend to sweep ashore on windy days.
They are easy to see when they wash up on the shore, but are sometimes a little harder to spot while swimming in the ocean.  They have a clear air bubble top (that keeps them afloat in the water), and a poisonous blueish-purplish tail that can grow up to a few feet long.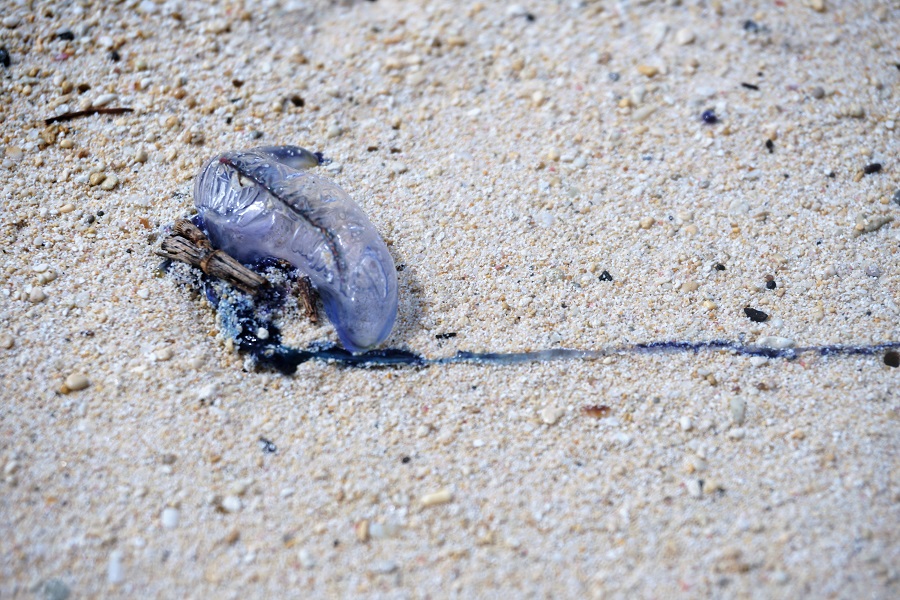 You'll know you have been stung when the burning feeling sets in immediately.  Refrain from touching the bitten area no matter how painful, as you will also spread the pain to your hand and other areas you touch.  Use soapy water to wash the welt.

The locals swear to using ammonia from urine on the welt to neutralize the sting, but I can't testify to the success of this method as I have not yet been stung myself.  But lucky for you, all you have to do is run to the lifeguard station and the lifeguard should have a gallon of vinegar at the ready to wash the stung parts of your body to relieve the burning pain!

I usually comb the beach to see how many Portuguese Man-of-Wars have washed up on shore, to help gauge how many Portuguese Man-of-War might be floating around in the ocean.  
If the shoreline is littered with them, I would strongly advise staying out of the water. Period.  If they are infrequent and far in-between, and the waves are good, I will still venture into the water but with great caution.  But that's just me.  Please use your best judgment and don't take unnecessary risks.
---
Camping in Sherwood Forest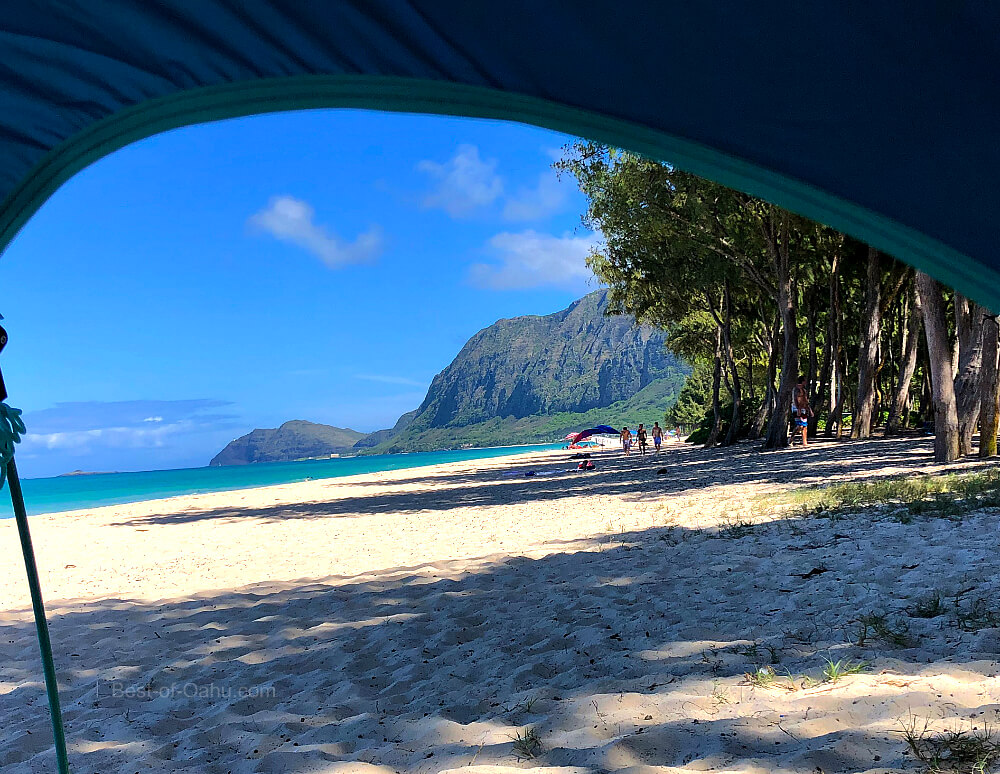 While you can't actually camp on the beach, you can set up camp in the Sherwood Forest area that boarders this beautiful Oahu beach.  That is if you have the right gear and a camping permit.  A 3-day permit costs $32 and 5-day permit costs $52.
Imagine waking up to paradise foot steps away.  Check out more at the Honolulu Gov Camping website if interested.
---
Oahu Photo Tour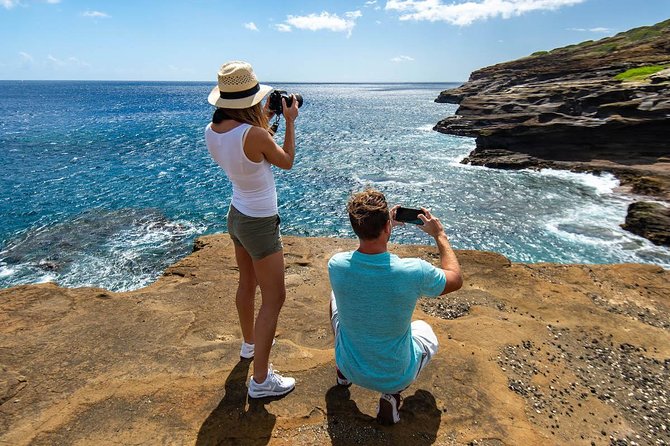 Not just a photo tour, but a chance to experience some of the most iconic locations on the island. Your journey includes visits to the Pali Lookout, the Halona Blowhole, Waimanalo Beach, Makapu'u Beach, and Hanauma Bay.  Book your tour now…

---
Getting to Waimanalo Bay Recreation Area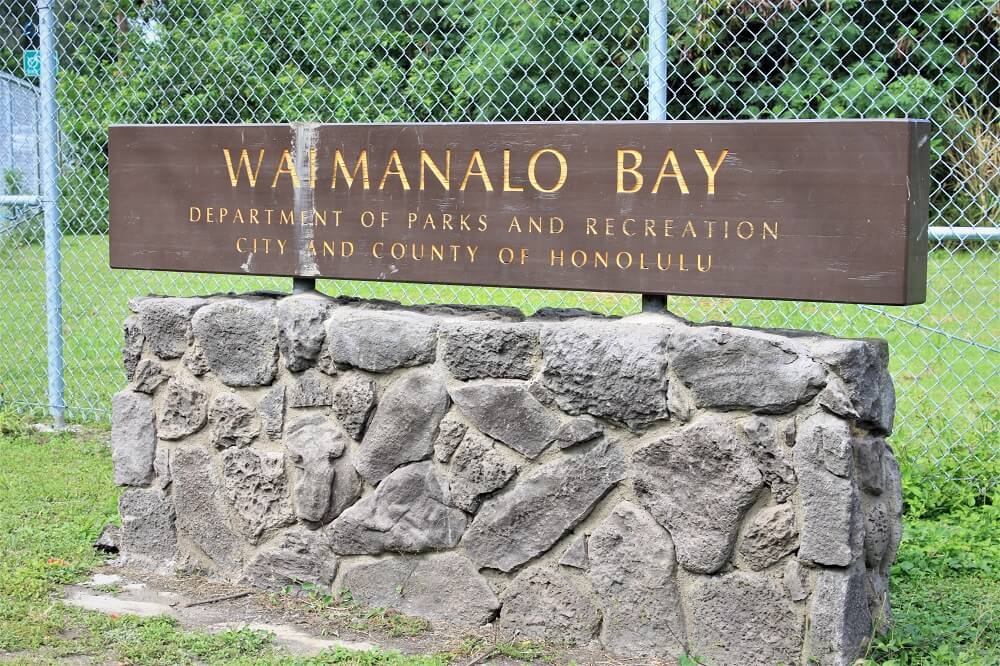 By Car
You have 2 option routes to drive to Waimanalo Bay Recreation Area.
You can either drive the scenic H-1 Hwy route south, past the Makapu'u Lighthouse and circles into Waimanalo, or take the Pali Hwy over to the Windward side and merge onto the Kalanianaole Hwy south towards Waimanalo.
Either way, it's about a 45 minute drive to Waimanalo.
I would recommend taking the H-1 scenic route, because it's beautiful and a nice drive.

---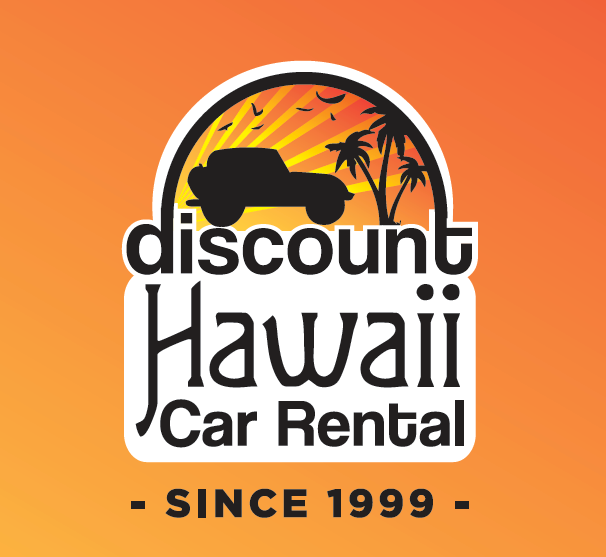 Need a good rental car option for the day?
Whether you would like to visit a beach, a popular Oahu attraction, or explore the island for just a day, consider these great, discounted rent-a-car rates with Discount Hawaii Car Rental.  They also have great packages for your entire trip...
---
Oahu Map of Waimanalo Bay Recreation Area


Oahu Bus to Waimanalo Bay Beach Park


Taking the Oahu bus is a long hall out to Waimanalo, but can be done in about 1 to 1 1½ hours time.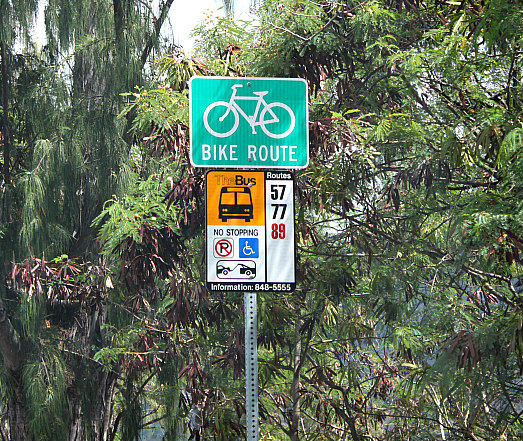 You can either take the any number of buses from Kuhio Ave, Waikiki to Ala Moana Shopping Center and transfer to the 57 bus that will take you up and over the Pali Hwy, through Kailua and onward to the Windward coast.
Tell the bus driver to let you out at the Polo Fields, where you will have to walk into the grounds about quarter of a mile.

You also can take the number 22 or 23 bus from Kalakaua Ave , Waikiki out to Sea Life Park , where you will need to transfer to the 57 Waimanalo bound bus.

---
3 More Beautiful Beaches
Here are 3 additional Oahu Beaches that are beautiful and worth visiting after this one...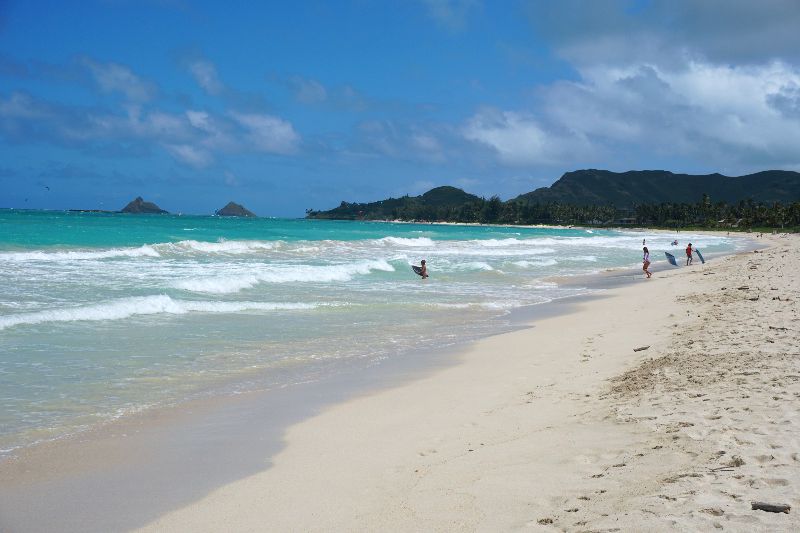 Kalama Beach
---
Waimanalo Beach Facilities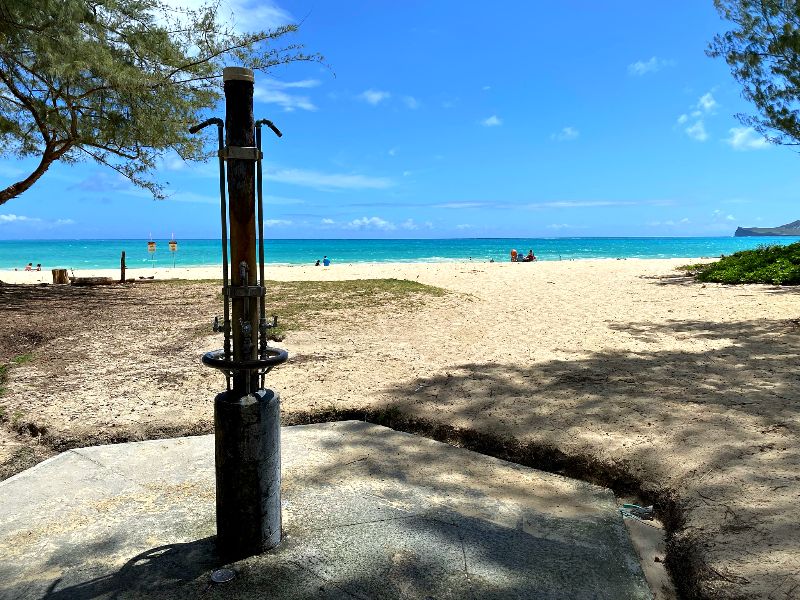 Most of the Waimanalo Bay facilities are located under the Ironwood trees, off the beachside.
Clean bathrooms & beach showers

Bench tables under the trees

Tree shade

Camping by permit

Free Parking lot
---
Visiting Tips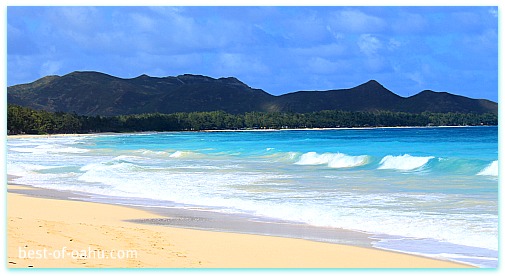 Waimanalo Bay Recreation Area is located on the eastern windward side, so while you might catch a fantastic sunrise, the sunshine tends to disappear in the afternoon as the sun travels over the Ko'olau Mountains.
The wind also tends to pick up in the afternoon, so it's best to plan your visit in the morning to mid-afternoon.
Bring food and drinks to the beach.  The Waimanalo Bay Recreation Area does not have any food concession stands or many outside alternatives.  I would advise bringing some comfort food, snacks, and drinks along with you to the beach.  Purchase a light weight fold up cooler that will hold ice and your goodies!  Oh and don't forget your book.
---
In the Area
---
L&L Barbecue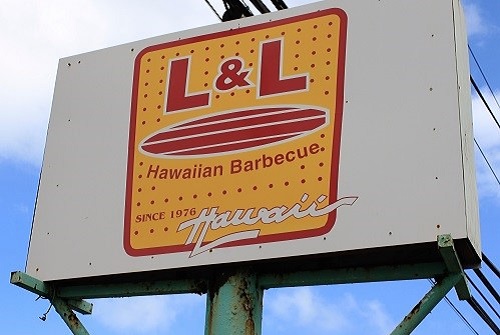 While there are not many food options in the area, there is a great inexpensive plate lunch place near by, called L&L Drive-Inn, that serves barbecue and comfort meals.  They have a delicious signature barbecue chicken plate lunch that is guaranteed to satisfy your hunger!

You will find this fast takeout restaurant down the road at 41-1610 Kalanianaole Highway

---
Dave's Ice Cream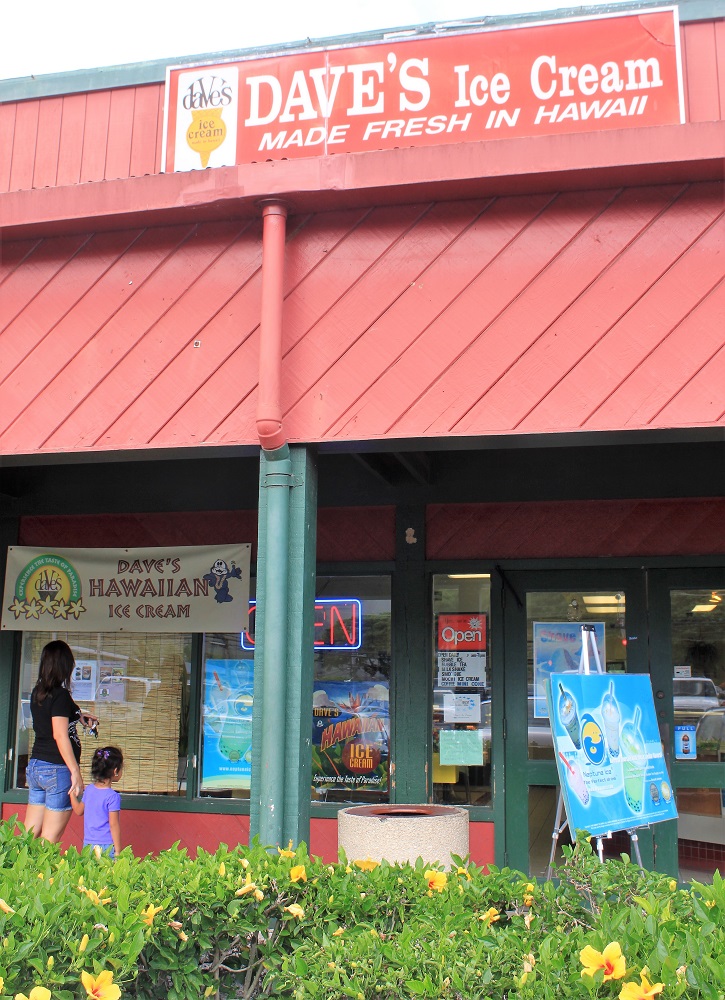 Grab a Hawaiian shave ice!  Dave's Ice-Cream, which is also located near by, on the Kalanianaole Highway in a small strip-mall.
Along with a nice selection of tropical ice-cream flavors, they also serve another well known treat -Hawaiian shave ice!

---
Sea Life Park Admission - Swimming with Sharks or Sea Lions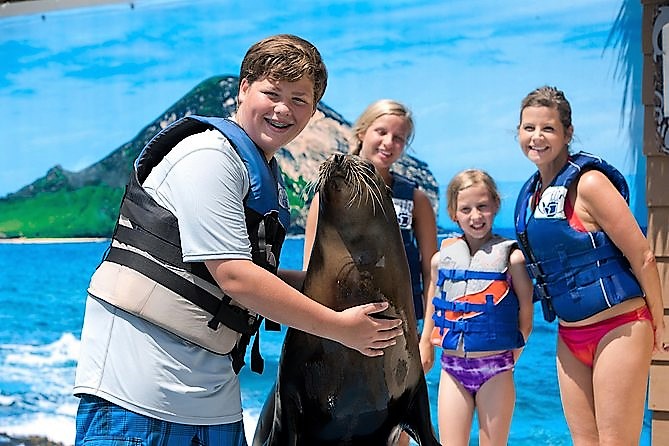 A thrill of a life time swimming with sharks or sea lions in a controlled environment at Sea Life Park! This Oahu adventure alone offers lots of exciting marine exhibits to explore, but not many theme parks offer opportunities to interact with the animals.
Spend 20 to 30 minutes in a 300,000 gallon tank with trained professionals that educate and lead you through the experience.
Price of admission includes transportation and a full-day pass to Sea Life Park.  Reserve Limited Tickets Now!

---
Mapkapu'u Lighthouse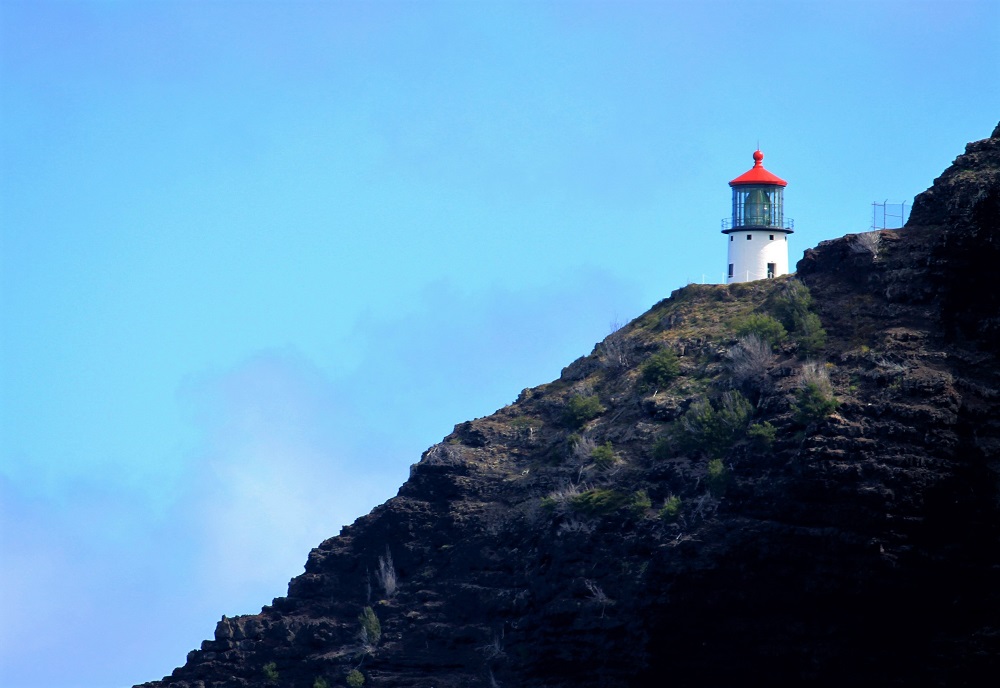 Just 15 minutes down the road you can view or hike up to the Makapuu Lighthouse for some spectacular views of the Windward side and beyond!  The mile hike up to the lighthouse will only take you about a half hour or so to reach the top...with lots of scenic views along the way!

Aloha & Enjoy!

Subscribe to receive Best of Oahu updates on events, updates, and new articles.  It's the closest way to paradise while you are away...
We will never sell or spam your information, and we'll respect your email privacy.