Manoa Falls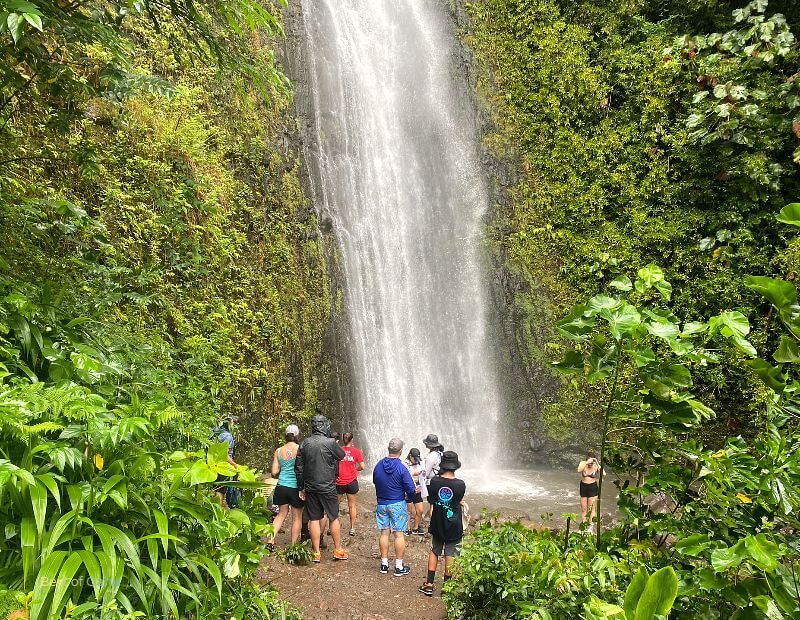 Manoa Falls is one of the most spectacular waterfalls on Oahu to see!  Cascading 150 feet down the mountainside, it will seem more like 1000 feet as you stare up at the endless water falling down the rocks.  The hike to this Oahu waterfall is not only easy, but it also traverses through lush jungles that make you feel like dinosaurs would pop out at any point along your route.  And once you reach the waterfall itself, get ready to be awestruck!

---
Elevation     600 Feet
Length         1.7 Miles Round Trip
Duration       60 to 90 Minutes
Terrain           Gradual Climb, Muddy, Rocky
Difficulty        Easy to Medium
---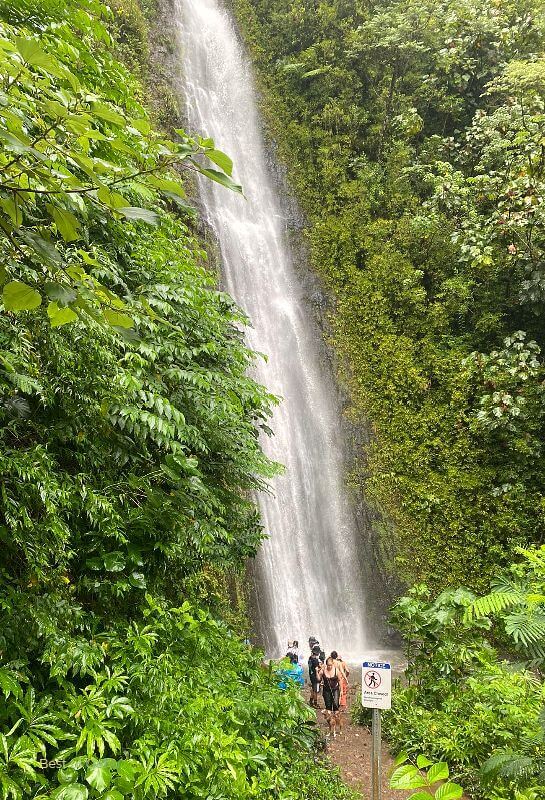 Disclaimer – all Oahu hikes have different challenges and hazards that can be dangerous and may inflict injury. Know your fitness and skill level before embarking in any hike.  Stay on trails and obey posted signs. The information on this site is for your reading pleasure only.  Hike at your own risk.

This Oahu hike recently finished a 2 year major renovation.  There are lots of improvements to the trailhead including adding traction gravel in some sections to help cross muddy areas, tree stump and bolder-rock removal, a new rock wall surrounding the waterfall viewing area, and a fun shipping container used as tunnel to pass through.  The hike to Manoa Falls is both beautiful and adventurous!

This Oahu hike is located on one of the better-maintained mountain Oahu trails, which starts at the base of the old Paradise Park structure, located at the top of Manoa Road.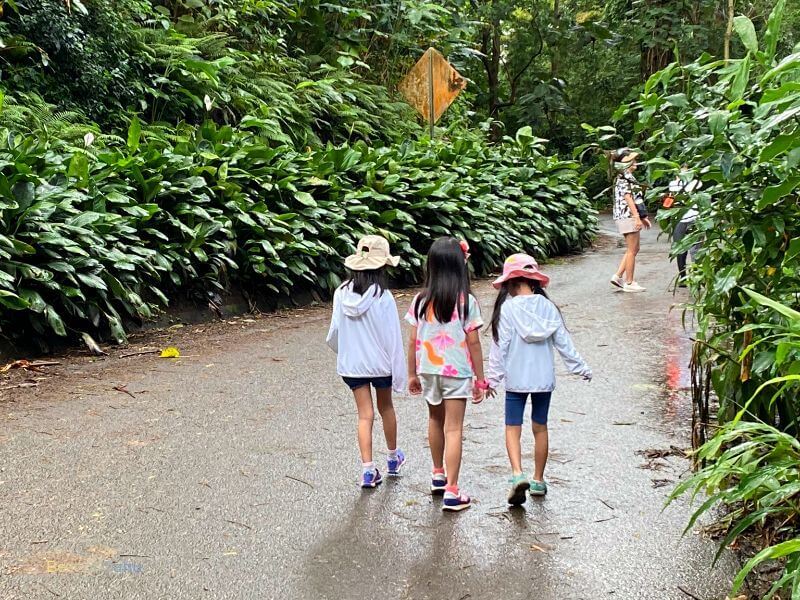 This used to be a place where tourist buses would bring visitors to dine and watch birds fly through the rainforest below.  The views travel across the deep Honolulu Watershed canyon below and the Ko'olau Mountains in the background.
---
Manoa Falls - Oahu Hike
---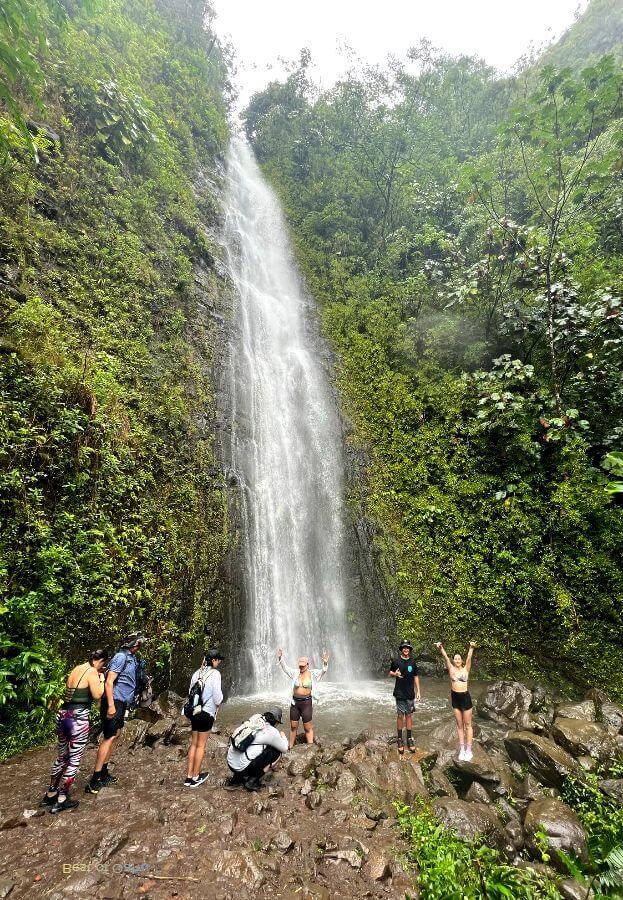 Your Oahu hike begins at the easily accessible trailhead, marked by a covered information stand and located just outside the paid parking lot.
Parking costs $7 or you can park for free a quarter mile down the hill in the local neighborhood.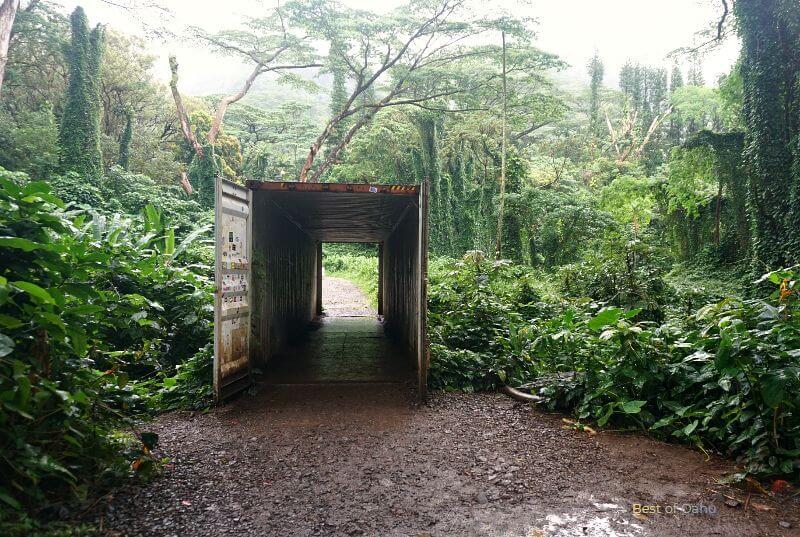 From the Manoa Falls trail sign, you'll start your journey across a bridge, and slowly hike up along the sides of the deep rainforest valley.  The trail is just over 3/4 of a mile to reach the waterfall.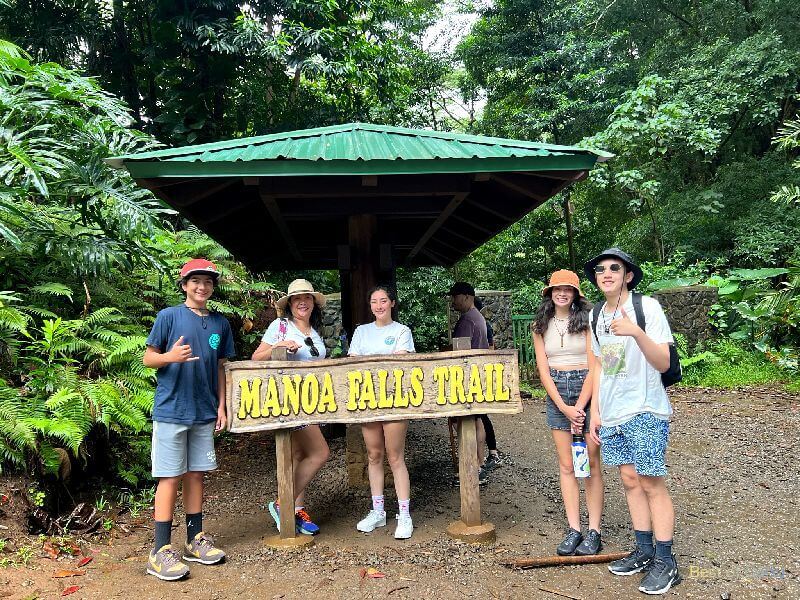 The views are breathtaking!  As eager as you might be to reach the water fall, be sure to take the time to take in the amazingly lush jungle all around you!  Huge vines that appear to strangle the trees trying to reach the sun, layers of gigantic ferns, bamboo groves, and exotic flora are all in full display for awestruck hikers to gawk at.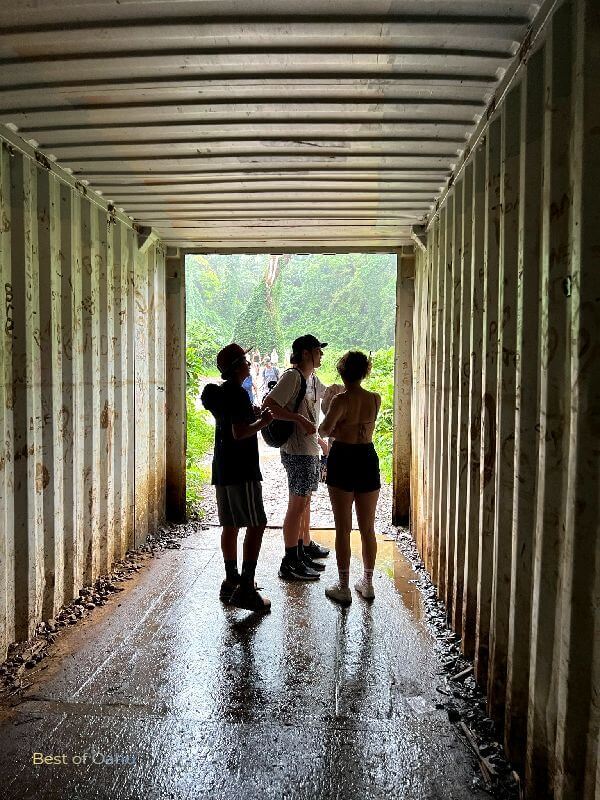 The journey starts as you walk through a shipping container that has been converted into a tunnel to walk through.
The trail tends to be a bit muddy as it rains a lot in this region.  In fact Manoa Valley receives the most rainfall on Oahu.  You might want to consider bringing a light waterproof jacket or windbreaker along for the hike.  There are also disposable plastic rain ponchos available near the entrance.  I recommend grabbing one just in case, as the weather can change quickly on the trail.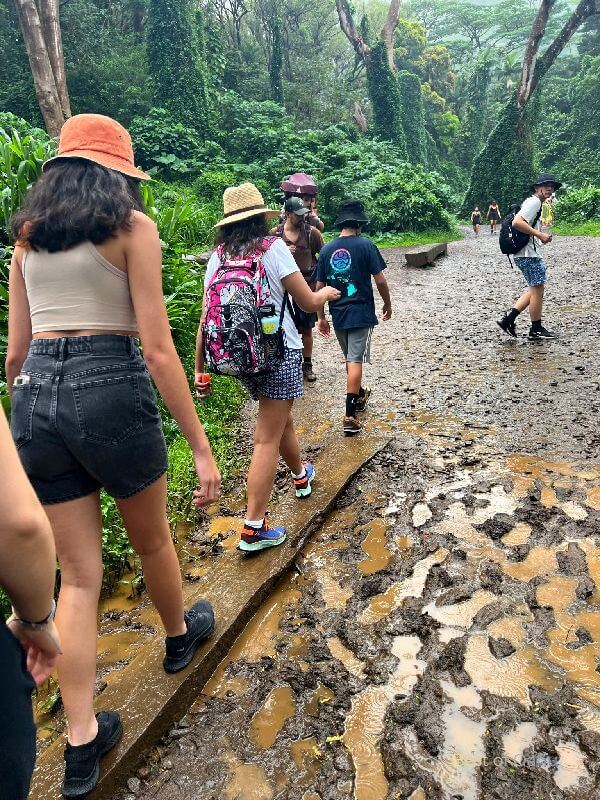 There is a good amount of gravel and mud throughout the trail, so make sure to wear the right shoes and watch your footing on the slippery rocks and wooden walking-boards.
You will also have  to watch out for occasional tree roots that sometimes encroach on the trails.  That being said, this is one of the better-maintained trails that has been terraced along the way and cleared of most debris.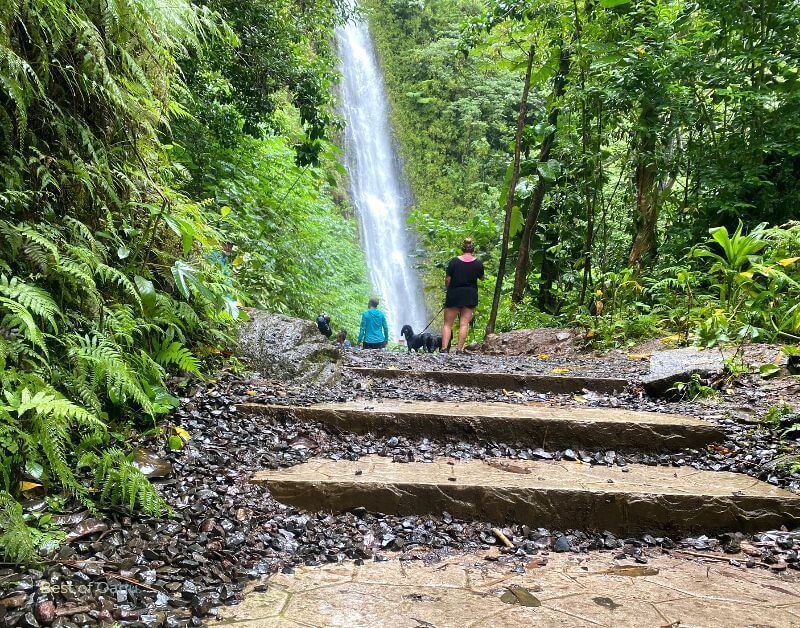 The last 100 yard stretch is a series of graded steps that lead up to this grand Oahu waterfall.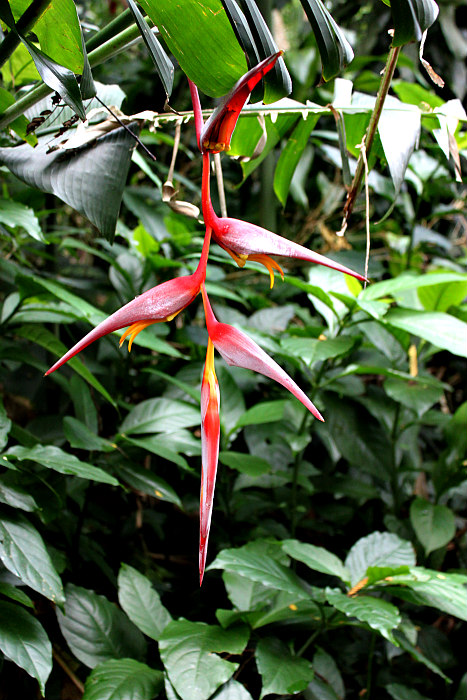 You'll also find parts of the path canopied with guava trees, eucalyptus, banyan trees, and lots of tall bamboo. Tropical wildflowers can easily be spotted, along with large patches of beautiful ginger.

If you feel like you're on a Jurassic Park trail, well that's because you are! A few of the 1993 wild jungle scenes were shot right in this area.  More recently, the TV series, Lost, also took advantage of filming in this mysterious tropical terrain.  It almost reminds me of parts of Kualoa Ranch where several movies were filmed.

This Oahu hike should take you about a half hour to reach the waterfall...if conditions are good, and it's not that muddy!  This is a quick, easy hike that rewards you with one of the most amazing waterfalls on Oahu!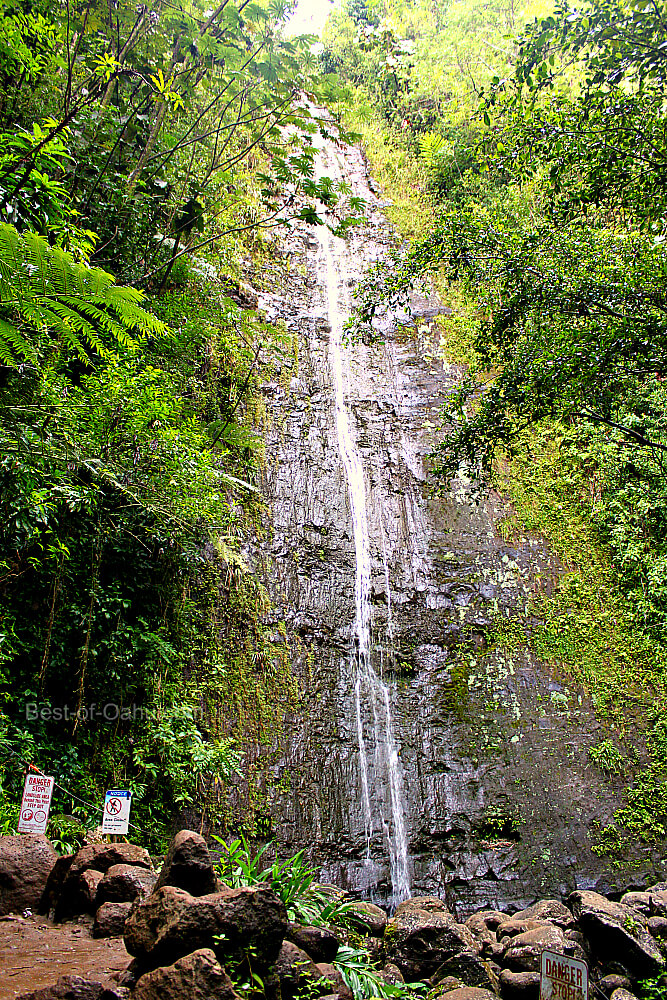 Can you swim at this waterfall?  Back in the day, you could…there was a nice pool that everyone could play around and swim in at the base of the waterfall, but not anymore due to a rockslide that has filled in the swimming hole.
Avoid scaling the walls or climbing to the top of this Oahu waterfall.  It is dangerous and can result in serious injury or worse consequences.

Unfortunately, the large rock slide in 2002 littered the grounds with large rocks and boulders that now make it dangerous to enter the water and swim or maneuver around in it.

---
---
Guided Tours to Manoa Falls
---
A guided tour to Manoa Falls is recommended if you don't want to worry about the logistics of finding the starting point and correct trail head.
With a guide, there would be no stress in navigation and figuring out hiking details so you can just enjoy the hike up to this beautiful waterfall.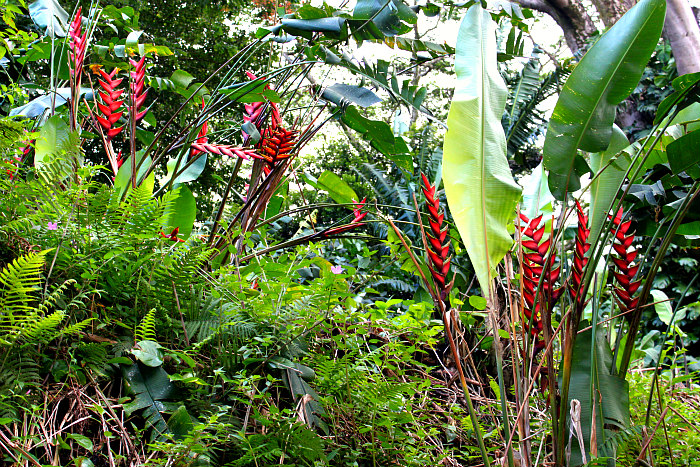 Experienced guides also have great knowledge of the abundant variety of flora and fauna along the trail that they will share with you all throughout the hike.
Guides  often have great personalities and love what they do.  They are not only entertaining, but will give you the peace of mind that you will not get lost and they are trained on safety.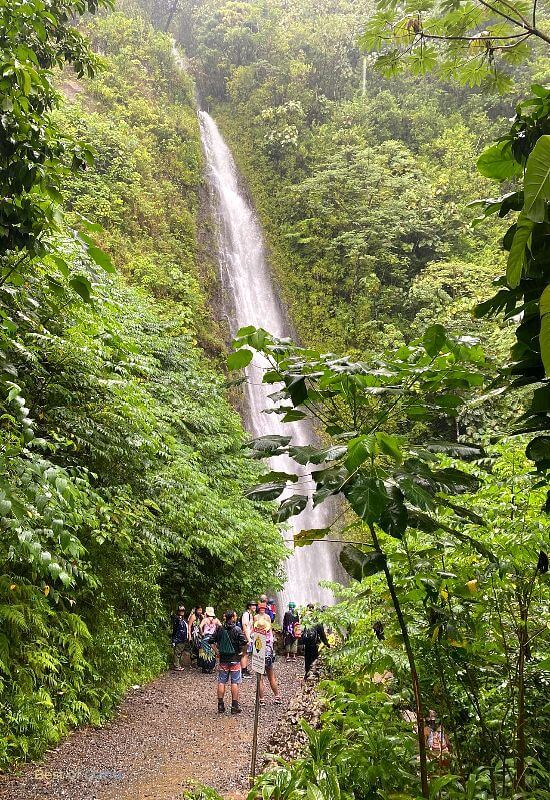 Most will come prepared with essential items such as bug spray, sunscreen, water, walking poles, and should be able to let you know how to prepare for the hike ahead of time.

Find out more about Manoa Falls Guided Tour.

---
Getting to Manoa Falls from Waikiki
---
By Car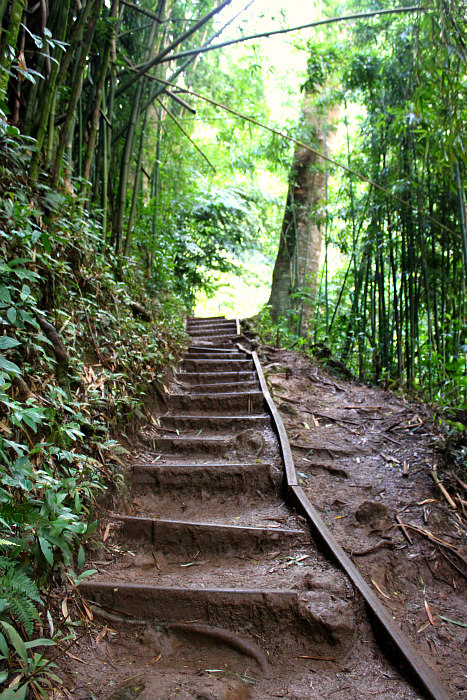 Follow Kapahulu St out of Waikiki up to the H-1 Freeway

Take H-1 West towards the Airport
Take the Punahoe Exit
Follow Punahoe Rd up towards the mountains
Punahoe Rd turns into Manoa Rd
Follow Manoa Rd all the way up to the top

There is a paid parking lot at the top, $7 per car or $4 for Kama'aina & Military.  Some folks opt to park in the residential neighborhood just below the old Paradise Park facility, and walking up to the gate where the road ends and the Na Ala Hele Manoa Falls trail begins.
---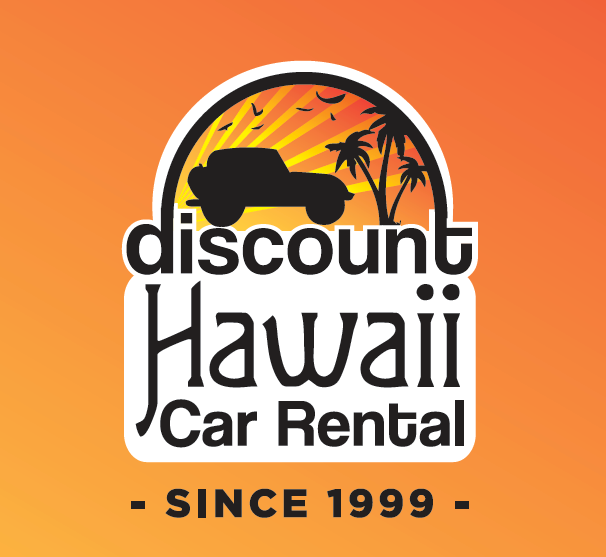 Need a good rental car option for the day?
Whether you would like to visit a beach, a popular Oahu attraction, or explore the island for just a day, consider these great, discounted rent-a-car rates with Discount Hawaii Car Rental.  They also have great packages for your entire trip...
---
Manoa Falls Map
---
By Oahu Bus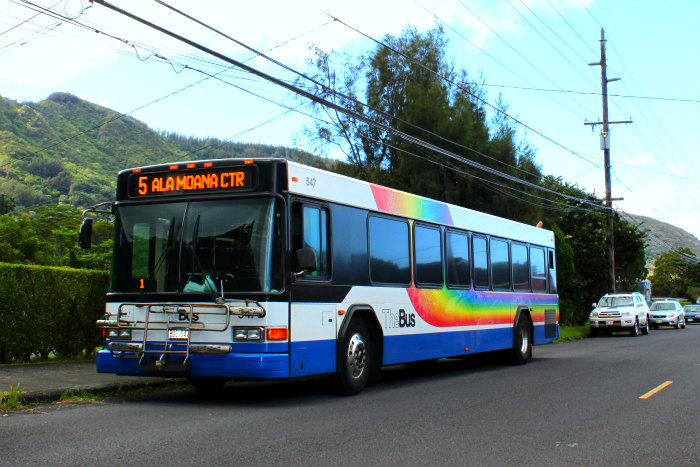 Take the #5 Manoa Bus from the Ala Moana Shopping Center (most Waikiki buses stop by this center), to the last bus stop up Manoa Road.  This is about where you would park your vehicle, and walk up the remaining road to the trail starting point.  Ask your bus driver to notify you where to get off…

---
3 More Amazing Waterfalls
Here are 3 additional Oahu Waterfalls that you might want to consider hiking to after this one...
---
Facilities
---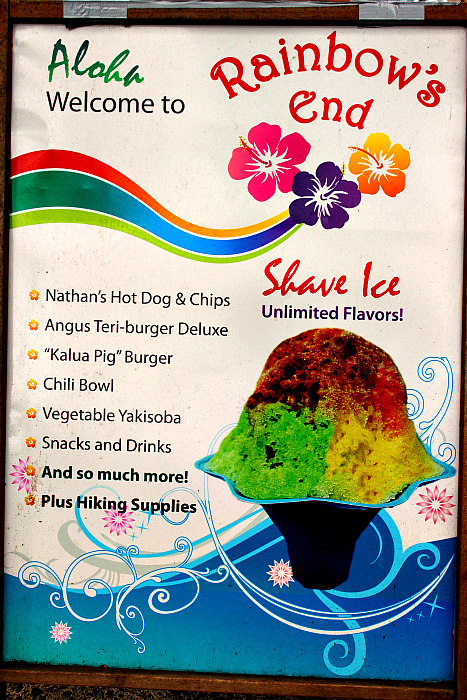 The old Paradise Park building is open with access to public restrooms, water fountains, and a gift shop where you can grab a bit to eat as well.
The University of Hawaii Lyon Arboretum, which is located on a road above Paradise Park, also has parking, limited facilities and additional grounds and trails worth exploring.  They even have access to a smaller 20 foot waterfall in their area.
---
Recommend for the hike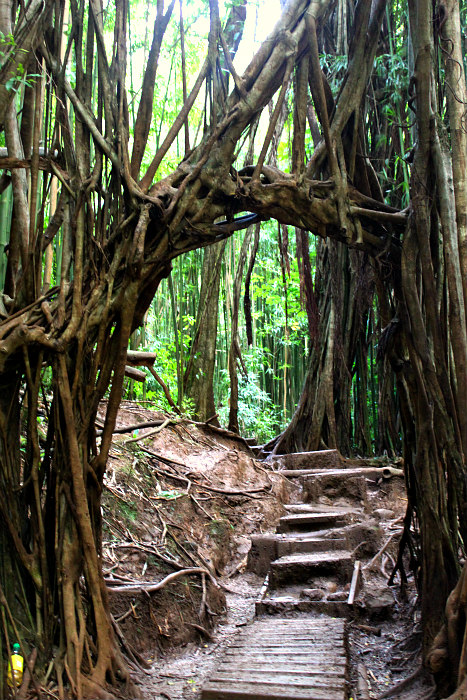 Good hiking shoes

A light hooded rain jacket
Mosquito repellent
Bottled water and a light snack
Consider bringing up a light lunch or snacks
Fully charged cell phone
Camera with a waterproof case
A pair of shorts, shirt and flip flops to change into after your hike
A plastic bag to put wet or muddy clothes and shoes into after hike
---
Plans after visiting Manoa Falls
---
Off The Hook Poke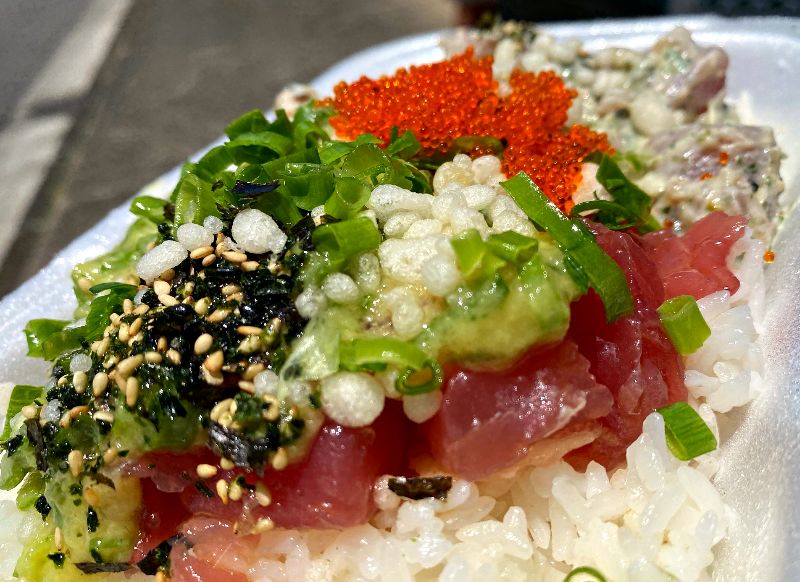 Manoa Valley has a small town with some local shops and restaurants.  Off The Hook is a hole-in-the-wall poke bowl spot that is very popular amongst the community and poke lovers. 
They have some unique creations with delicious toppings that are satisfying, and just might have you returning for more.
---
Ala Moana Shopping Center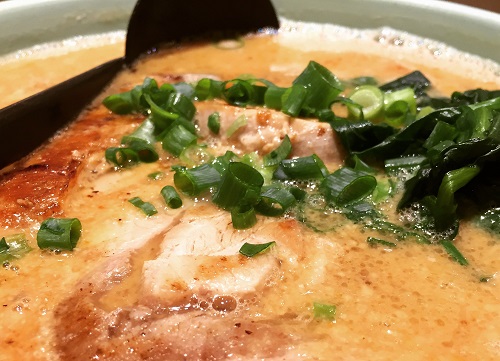 Traveling back down Manoa Valley, you could literally drive straight to the Ala Moana Shopping Center, where you could remain casual in your hiking gear, and grab a bite to eat at the Makai Market.  If you need something to warm you up, check out Goma Tei for the best bowl of ramen.

---
Waiola Shave Ice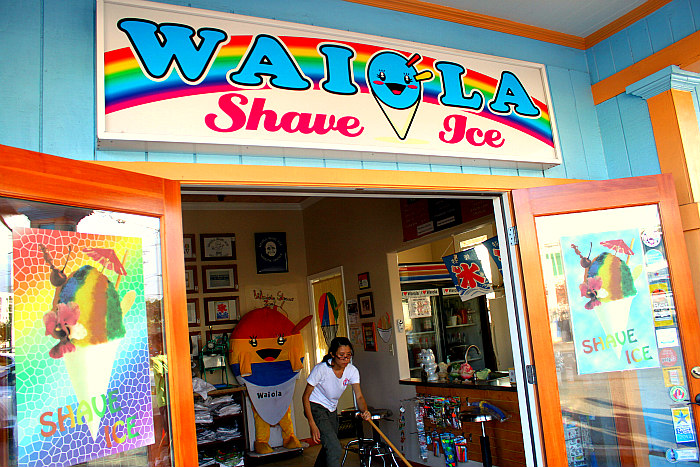 If you decide to head back to Waikiki through Kapahulu Ave, treat yourself to some of the best treats found on the island.  Leonard's Bakery is right off the freeway, and known for their fresh hot malasadas!  Need something a little more refreshing on the chill side?  How about a sweet snowcone from Waiola Shave Ice…!

---
Ala Moana Beach Park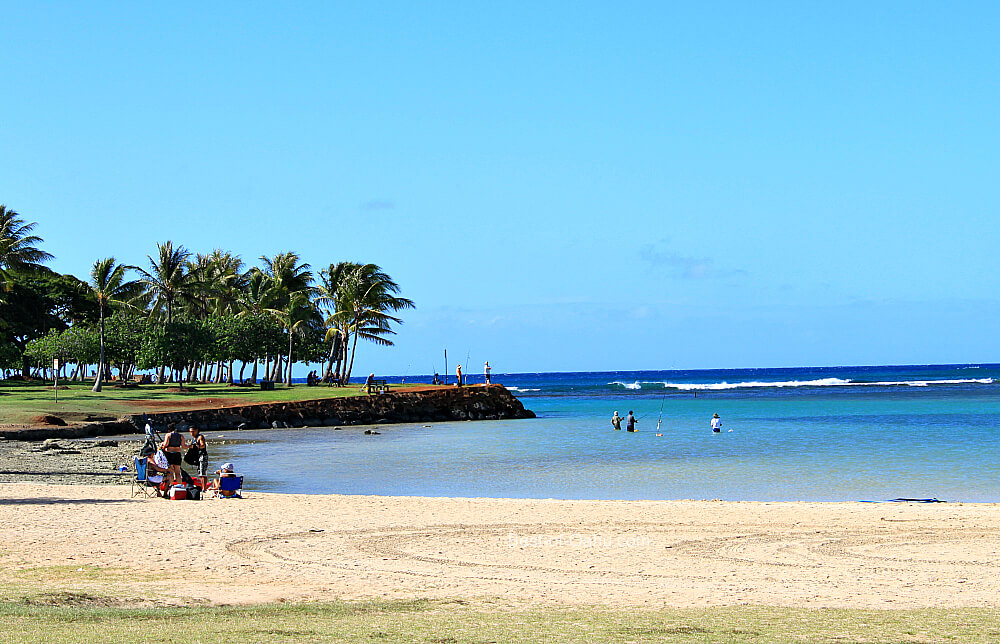 Head to a beach just outside Waikiki!  You're already in route, so why not explore one of the neighboring local beaches such as Ala Moana Beach Park, or Diamond Head Beach.  I couldn't think of a better way to end a hike than changing into your swimming trunks and jumping into the refreshing ocean!

Aloha & Enjoy!

Subscribe to receive Best of Oahu updates on events, updates, and new articles.  It's the closest way to paradise while you are away...
We will never sell or spam your information, and we'll respect your email privacy.