Oahu for Kids with aloha & fun
Have a family island getaway with Oahu for kids in mind.  Trust me…you'll have fun too!  With so many fun activities for kids on Oahu, we've created a short list of Oahu attractions that are better suited for the keikis…that's Hawaiian for kids.  Consider some good activates for kids on Oahu including the Polynesian Cultural Center, The Discover Museum, Pearl Harbor, Honolulu Zoo, Waikiki Aquarium, friendly Oahu beaches, and much more...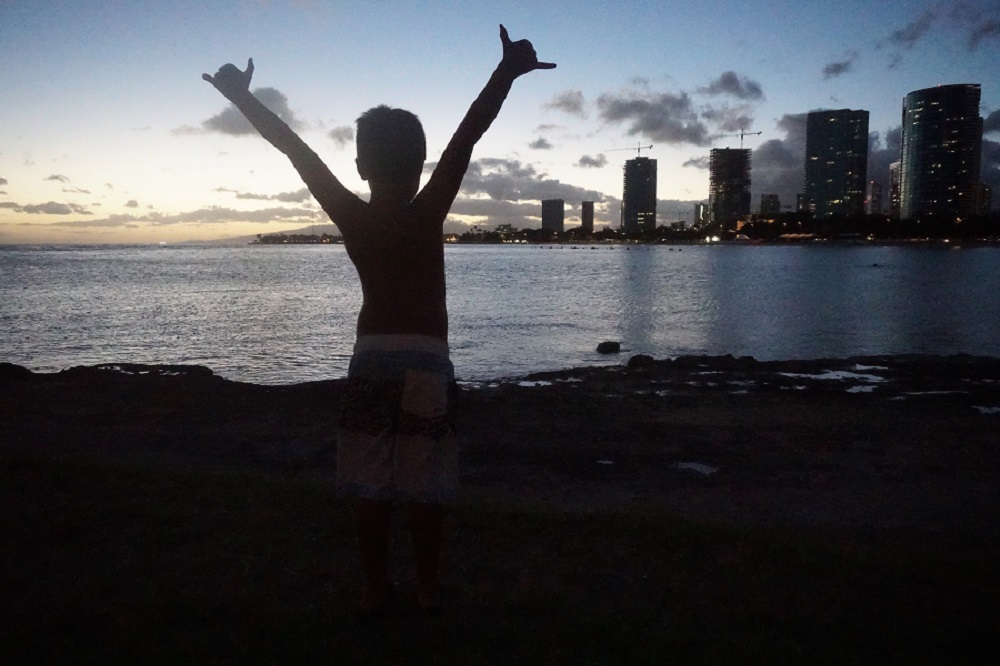 Oahu is pretty much a playground for all, but some of the island children engaging activities, Oahu beaches, easy hikes, and fun Honolulu museums are better suited for Oahu activities for kids than others. Visit beaches with calmer waters, museums that have devoted kid zones, activates that engage kids well, great hikes and great waterfall that's fairly easy to get to.  We also have a great list of kid friendly Oahu restaurants to choose from.
---
Oahu for Kids Activites
---

Best Oahu Beaches for Kids


I don't have to sell you on Oahu Beaches being the #1 choice of activities for kids on Oahu, but some beaches are much friendlier to the little ones than others, including Waikiki's Kuhio Beach with its protective sea walls, or San Souci Beach that has calmer waters from the protective reef.
Ala Moana Beach is pretty calm and has a neat half-moon beach section called Magic Island.
Ko'olina Lagoons features 4 beautiful man-made half-moon beaches that usually provide calm swimming conditions.
The Windward side is my favorite and has beaches and crystal blue water like no other, including Kailua Beach and beautiful Lanikai Beach.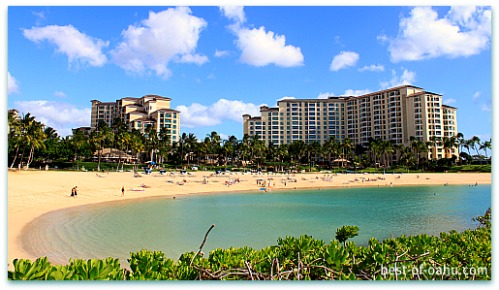 ---
---
North Shore Family Expeditions


First stop in the North Shore before you descend down to Haleiwa Town is the Dole Plantation.  Ask anyone who has been, and they will rave about their tasty Pineapple Whips, which are even tastier on warmer days.  There is a popular open-air train that gives rides around the property, and a Pineapple Maze where you can get lost in, and lots of cute Hawaii photo boards to take pictures with...
Speaking of playgrounds, the North Shore has plenty of activities for kids on Oahu to explore.  Pay a visit to Waimea Valley that is filled with ongoing Hawaiian culture activities for kids, and an impressive 45 foot waterfall that you can take a small hike to and swim in with provided life jackets.
A rite of passage for some of the older kids is climbing a famous rock that sits in Waimea Bay and taking a 30 ft plunge back into the water.  And while we can't recommend this, it is with no doubt that kids and kids at heart find themselves climbing to take the plunge in summer months when the water is much calmer.
Exploring the Sharks Cove tide pools can offer hours of fun, and if you can find a parking spot at Laniakea Beach (AKA Turtle Beach), you might be in for a treat to see some Hawaiian Green Sea Turtles basking in the sun.
Finally, no trip out to the north shore isn't complete without a stop in old town Haleiwa, and ordering a tall colorful Hawaiian shave ice for yourself and the whole family.  The lines are usually long, but it's funny how kids don't complain too much about this wait.
---
Family Visit to Pearl Harbor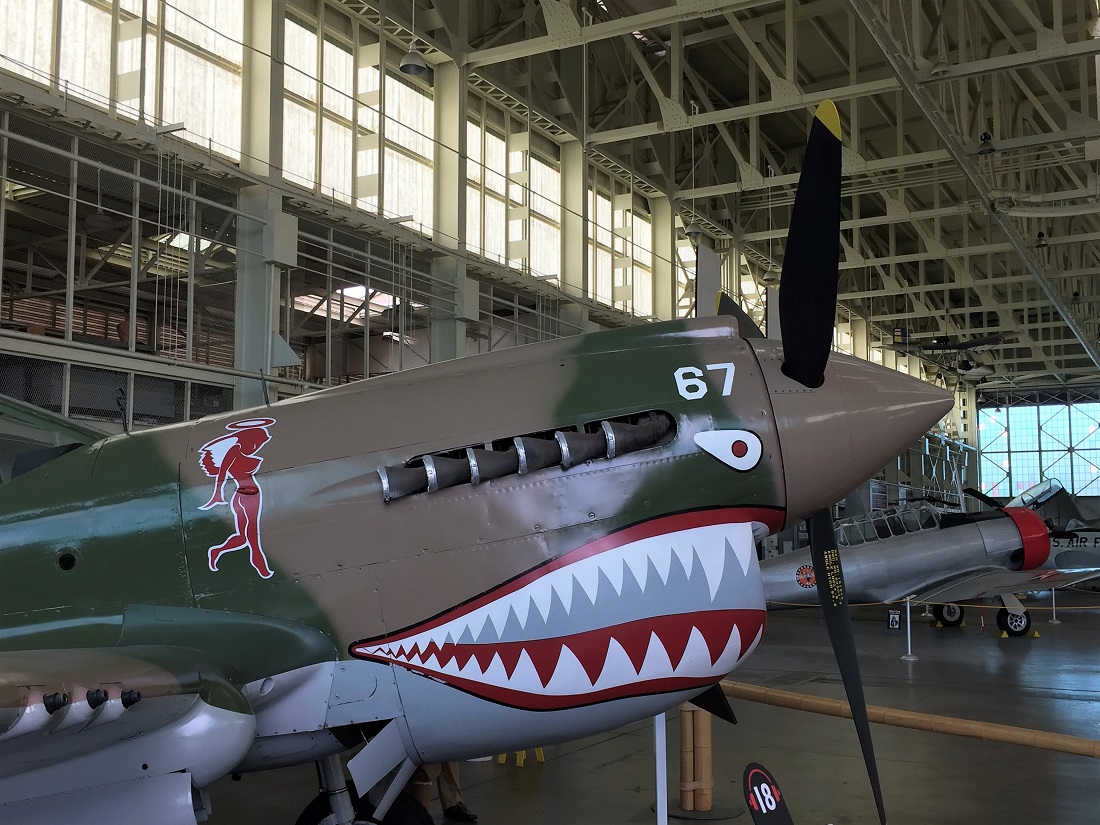 Some folks wonder if Pearl Harbor is appropriate or a little too much for children. I see many families attending with kids, who are having lots of fun! The ferry ride out to the Arizona Memorial, and viewing the sunken battleship from the viewing platform is captivating!
Make a point to visit the side attractions includes walking aboard & viewing the Battleship Missouri big guns, wondering below deck on the Bowfin Submarine with hundreds of pressure valves to touch, and exploring the hangers of the Pacific Aviation Museum, are playgrounds in the eyes of the kids…and for the whole family on that note!
And while this is a great Oahu for kids activity, I recommend exploring no more than 2 of the Pearl Harbor attractions, as there is more than enough to explore without becoming exhausted trying to see it all.
---
Kids Love the Polynesian Cultural Center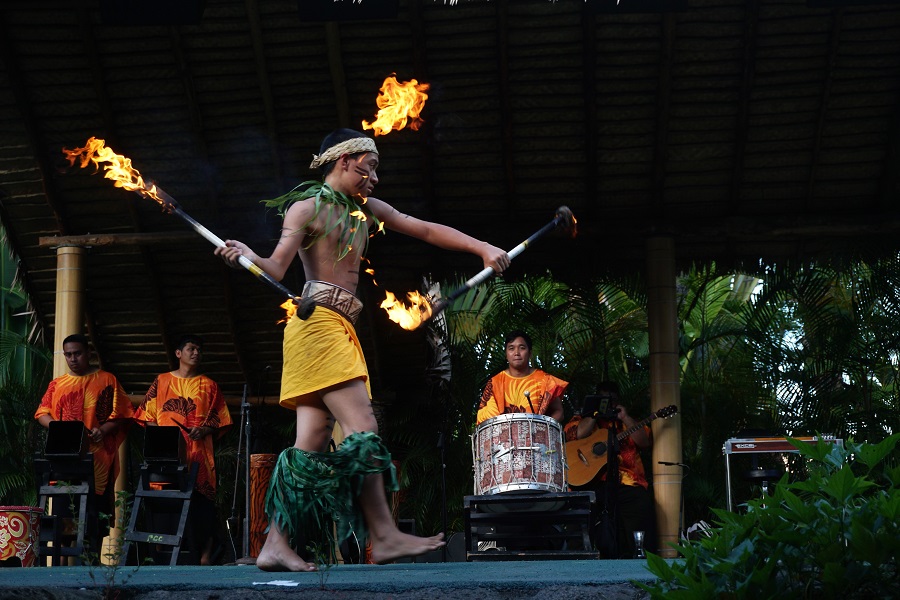 Still considered part of the north shore, but located on the far eastern side, is a grand entertainment thyme park that is an all-day adventure.
The Polynesian Cultural Center is filled with activities for kids.  They have 7 areas on the premises representing the different Polynesian cultures.  They are filled with engaging activities, education stations, and some of the best entertaining shows. 
Add a canoe ride that travels through the resort and one of the best Hawaiian Luau's on the island, the kids will be begging to come back!
And if that is not enough, make sure to sign up for one of the 3 engaging luau performance dinners that take place on this campus.
---
Polynesian Cultural Center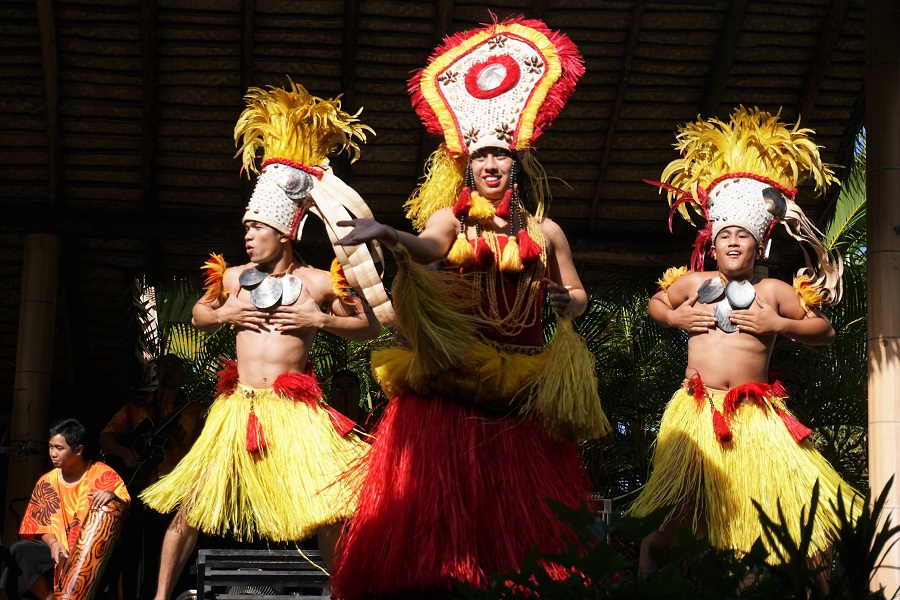 Book your ticket now before they sell out...especially popular selections. There are a few different packages available including different options such as transportation, luau dinner, and a popular night show called Ha "Breath of life".

Bus Pick up from Waikiki starts at 10 am, and later pick ups for evening luau packages & show only.  Book your tickets
There is so much to see and discover at the Polynesian Cultural Center that you will need at least a couple of days to explore it all!  And you will be happy to know that your entrance ticket is now good for 3 days beyond your first visit, if you wish to return and experience additional shows and village areas.

---
Kid Friendly Honolulu Attractions & Museums
---

Hawaii Children's Discovery Center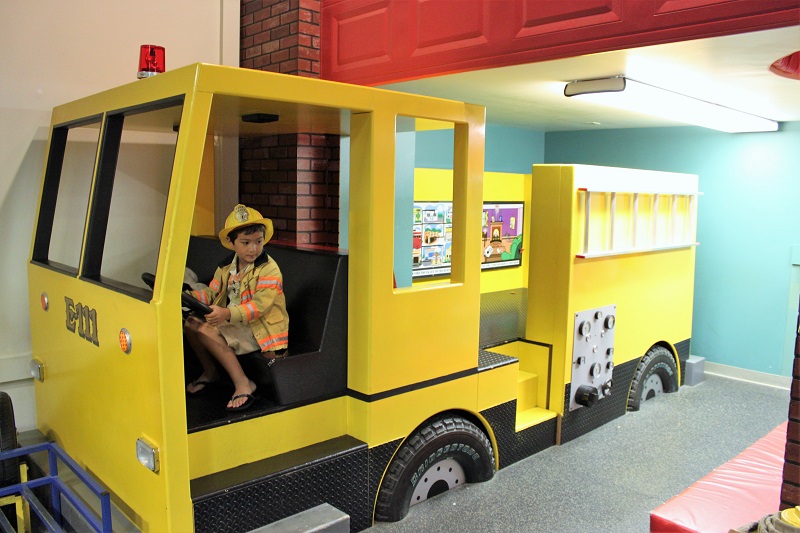 A mecca of activity for kids on Oahu playground!  The Hawaii's Children's Discovery Center, located next to Kaka'ako Park and just a few miles away from Waikiki, is a kid-for-Oahu haven for fun! 
This is really a special place that allows kids to interact, create, and play with Hawaii themed stations. Let the kids explore and learn how to pick pineapples, fly a Hawaiian airplane, product a Hawaii news cast, and so much more!  
If you need a break from the sun or rainy days, this is a good easy choice!
Location - 111 Ohe St, Honolulu - (808) 524-5437
Learn more at the Hawaii Children's Discover Center
---
Waikiki Aquarium


I don't care what age you are, we all become kids when entering the Waikiki Aquarium!  It's definitely not the largest aquarium, but it is the oldest aquarium around, and filled with lots of exciting exhibits to explore.
If the kids pull you outside, it's for good reason, as there is a monk seal tank that's exciting to see, and an open living reef tank that allows you to interact and touch some of the sea life.
---
Bishop Museum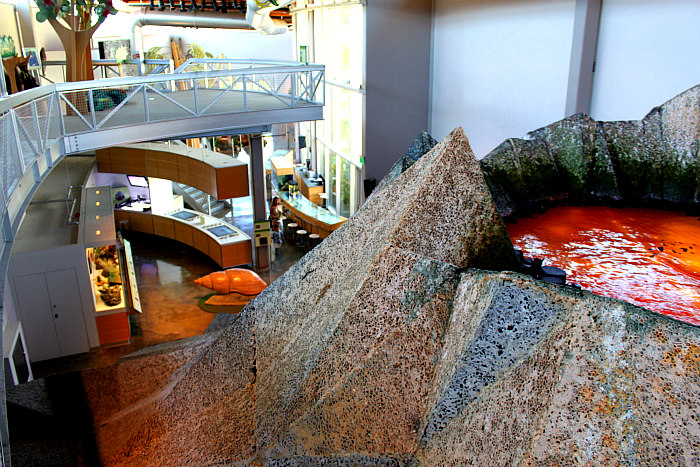 Kids love this Honolulu museum…!  The Bishop Museum not only holds the largest collection of Hawaii's history artifacts, but has a whole center that is devoted to children.
It's called the Mamiya Science Adventure Center, and it features a gigantic volcano that happens to erupt every 15 minutes!  I personally like the full size tiki's and Hawaiian Hale (grass hut) that's set up in the main hall.
---
Honolulu Zoo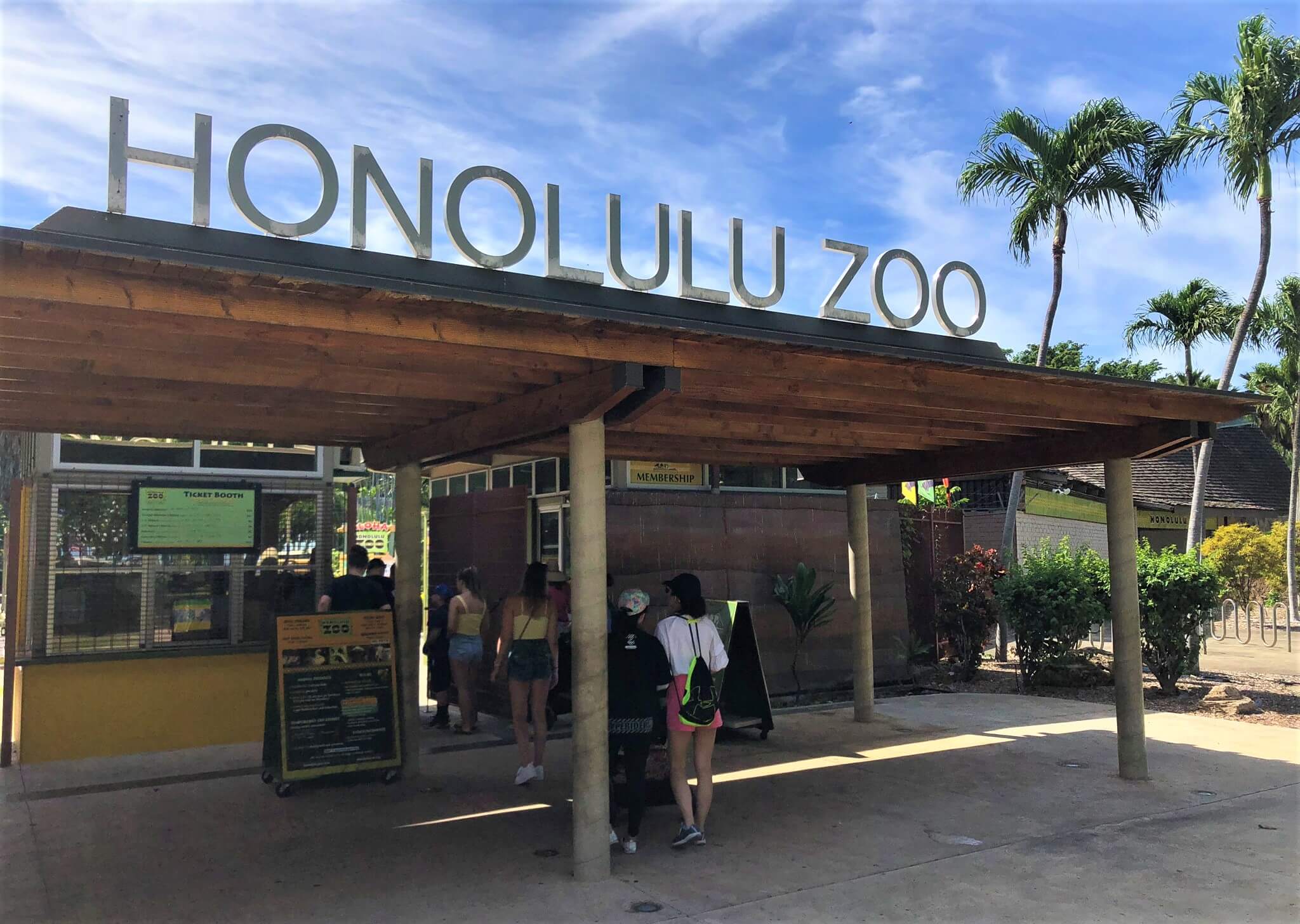 Did you know there's a zoo at the end of Waikiki…towards Diamond Head?  The Honolulu Zoo is a great inexpensive Oahu for kids activity when you need a break, but the kids still want to run around and explore.
Take a stroll through the 42 acre grounds and explore different exhibits that surround the walking paths.  Do not miss the Keiki Zoo section that was specially designed for the kids.
There's even a playground on the premises if the little ones still have lots of energy to expend.
---
Oahu Hikes for Kids
---
If your kids have lots of energy and like to climb, there are some fun hikes that might be just their speed.  The Diamond Head Trail is 762 foot climb up to the top with rewarding views of Waikiki and beyond.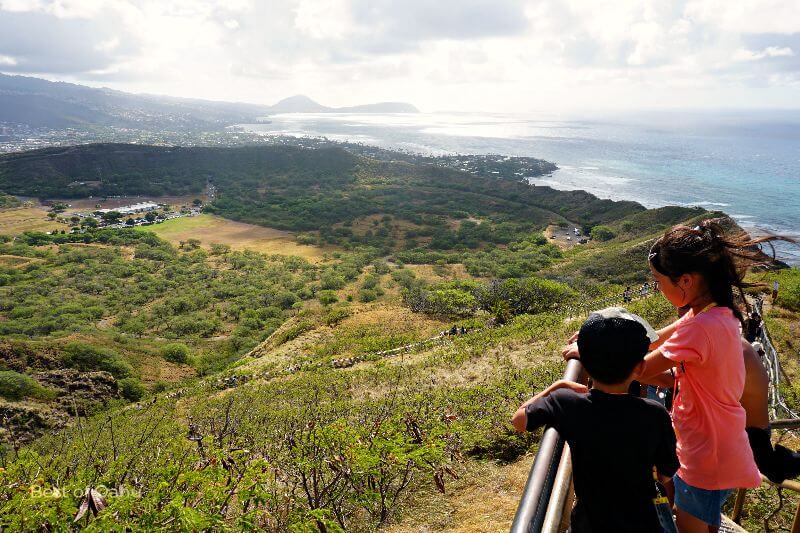 The Makapu'u Lighthouse trail is a paved path that weaves up to stunning views of the lighthouse and Windward side.

The Kaena Point trail is beautiful trail that hugs the coast and ends at an isolated bird sanctuary at the end.  And the Trail leading to Waimea Falls is a fairly easy one, and surrounding by beautiful botanical gardens and Hawaiian history and culture structures to explore.

---
Kid Friendly Oahu Restaurants

---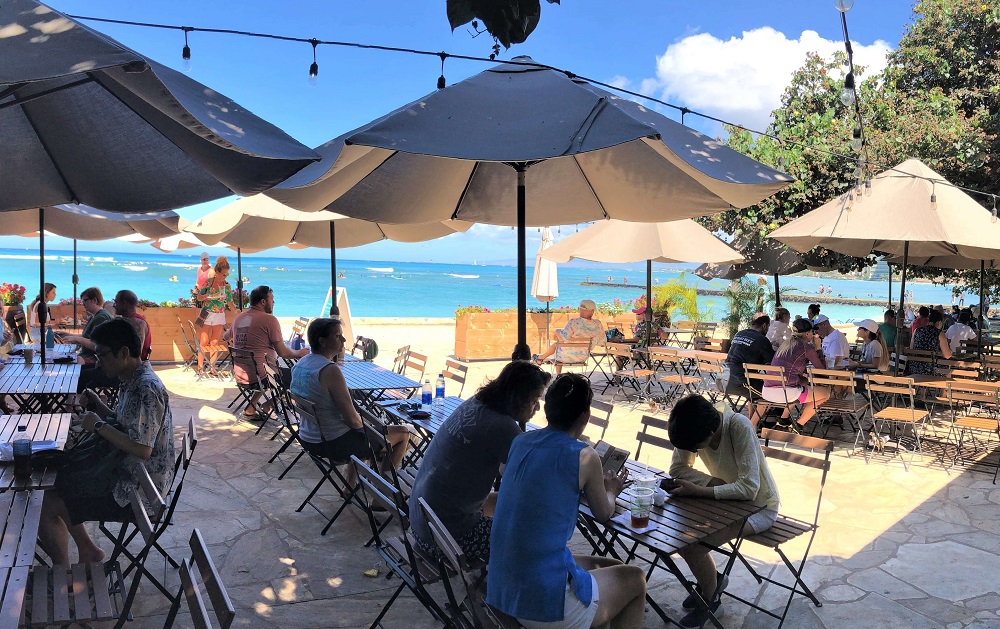 Dinning is a large part of the Hawaii experience, and should be equally as fun for the children as the adults.  And there are some better fit Oahu kid friendly restaurants than others.
Some might be familiar names like the Cheesecake Factory in Waikiki, or the Hard Rock Café with entertaining memorabilia on their walls.
Other Oahu restaurants might be new discoveries such as the Side Street Inn with lots of seating and where they serve large portion family style meals, or the Barefoot Café that is an open air restaurant along the beach with delicious food creations including smoothies served in a pineapple, burgers, and a Sourdough Big Grilled Cheese.
Here's our top list of kid friendly Oahu restaurants in and around Waikiki. 
Cheesecake Factory
Tiki's Grill & Bar
Barefoot Café - great outdoor restaurant along the water
Dukes Lane - food court
Side Street Inn Waikiki - family style eating restaurant
Cheese Burger in Paradise
Hard Rock Café
Scratch Cafe
Monkey Pod - fun for adults and kids in Waikiki & Ko'olina
---
---
Discover more Oahu for Kids Fun!
---
Don't let the fun end here…!  Discover your own Oahu for kids adventures.  It could be a quick scenic stop at the Pali Lookout, or beach combing along Diamond Head Beach that is close by to Waikiki, or Ziplining in the tropical forest out at Kualoa Ranch. 
Finally, take look at ongoing Oahu events that are taking place each week.  Many of them cater to children with live entertainment, food and activities for kids.
The choices are endless when considering Oahu for kids activities... have fun exploring!
Aloha & Enjoy!

Subscribe to receive Best of Oahu updates on events, updates, and new articles.  It's the closest way to paradise while you are away...
We will never sell or spam your information, and we'll respect your email privacy.